British luxury motor yachts are flying away like hotcakes. In two years, Fairline has grown from a bankrupt to a successful yacht and Sunseeker has become the world's largest yacht in the 85-foot segment. The reasons for this resounding success are investment, Brexit and the overall recovery of the world economy.
To celebrate their success, the British shipyards have gathered at a boat show in London. Many times in the five days of the show, glasses were raised to Brexit, Britain's exit from the European Union, causing the pound to weaken. One minute after the referendum, British products for foreigners became cheaper. Manufacturers of premium yachts benefited the most from this story - their products are almost entirely overseas - to where the yachting season lasts almost all year round.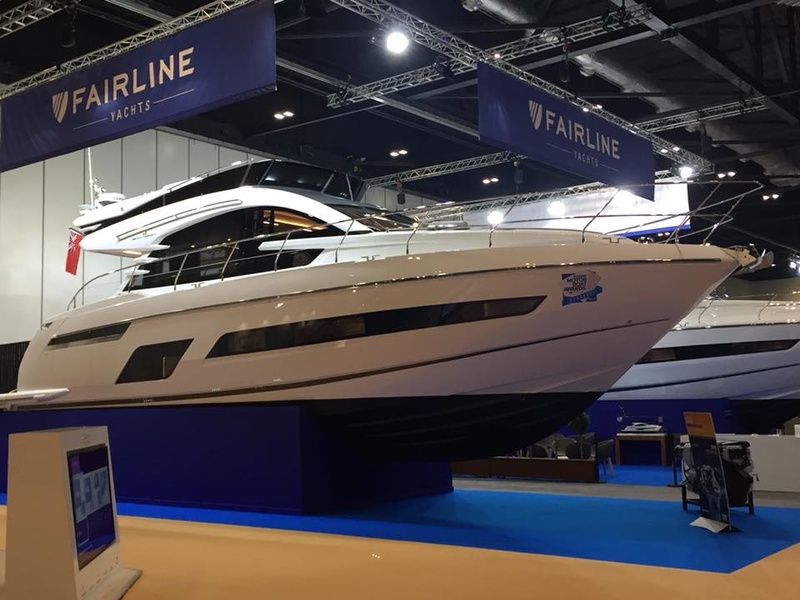 «We have suddenly become 15-20% cheaper than our European and American competitors. It was a fantastic year»," says Russell Carrey, Managing Director of Fairline.
95% of the yachts produced by Fairline are exported.
«That doesn't mean, however, that only 5 per cent of our customers are British. Most of them are British, they just buy yachts in a more pleasant cruising climate»," Carrie explains.
Brexit helped Fairline to recover as soon as possible after the company was taken over by the interim administration.
«In January 2016, we had zero employees, zero contracts and zero dealers, and now we have over 380 employees and the order book is all booked. We've sold 162 boats in the last two years... No, 163 - the last one this morning»- corrects Carrie.
The fastest growth is in the superyacht segment. The appetite of Fairline's clients, whom Carrie describes as very rich people who have built up their fortunes on their own, is growing exopentially.
This has been a real headache for the yard, which is based in the landlocked town of Oundle in Northamptonshire.
Fairline boats are transported to the sea by truck, which limits their possible size to 78 feet:
«The cost of shipping to the sea imposed restrictions on the design and size of our yachts. So we invested 30 million in a production site in Coastal Southampton».
The company intends to hire 200 workers at its new base. The Southampton site will allow Fairline to build bigger boats.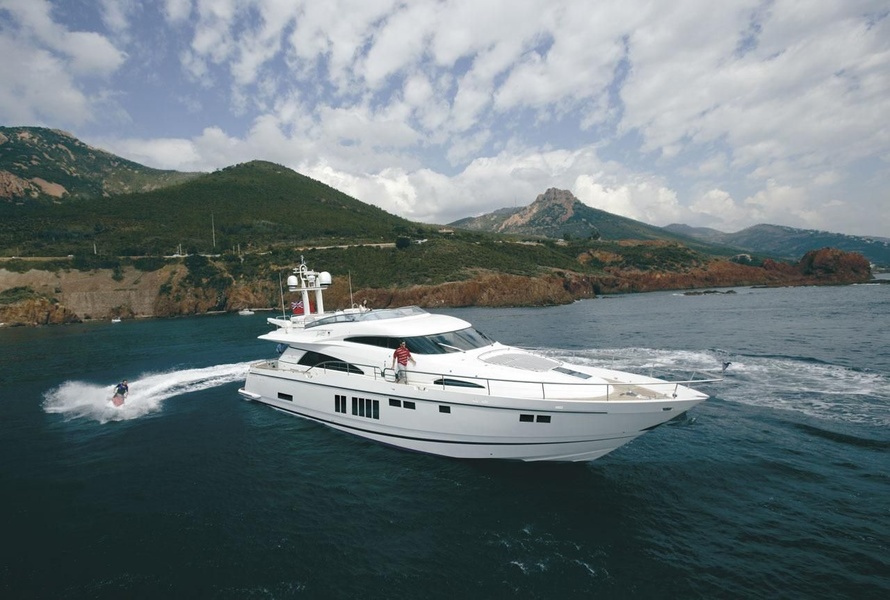 «We've built a hundred and fifteen 78-foot boats and eighty 65-foot boats so you can understand the size of your appetite. And they want more. By buying yachts, our customers reward themselves for the success they've achieved»," Carrie says.
Fairline customers don't tend to be pretentious, but they are often serial fans of the brand. The company's strategy encourages customers to start with small and growing experience and bank accounts to gradually move to larger yachts.
«They are very family people. They want to enjoy the benefits of wealth around the family, not show»it off," Carrie says.
The Russian investors at Fairline, Alexander Volov and Igor Glyanenko, who bought the company for £4 million in 2016, are the same: they don't own the most chic yachts in their range, as one would expect.
«One of them has a 42-foot yacht and the other has a 62-foot yacht. These are conservative guys. They're businessmen who work hard, it's not an oligarchic story»," said the managing director of Fairline.
Fairline has received much-needed funding when it is on the verge of bankruptcy. If investors had been found earlier, as was the case with Sunseeker, the results today could have been even more impressive.
Wanda China bought the Sunseeker in 2013 and by 2017 the shipyard has become the world's largest motor yacht builder from 85 feet in length. It delivers around 30 such yachts each year.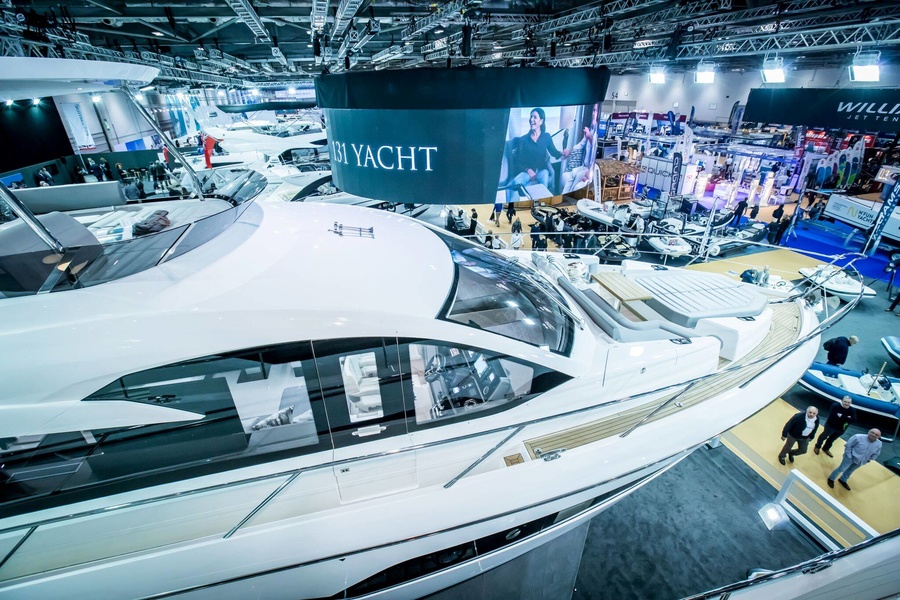 The year 2017 has been a particularly successful one for Sunseeker, not only because of Brexit's influence, but also because of the overall economic recovery celebrated by leading yacht brokers.
«The world is getting richer and richer," said the managing director of Fairline. There are more people with ultra-high-value net assets than ever, and this trend continues. This is definitely our target market»," says Sunseeker CEO Phil Pothem.
He expects sales to increase by at least 10 percent in 2017 compared to the previous year.
«We sold 140 yachts last year and expect to sell much more»this year," he said, standing on the bow of the new 76-foot model.
For 2018, 90% of all production is already pre-ordered. Some of the biggest models will only be available in 2020 if they order today.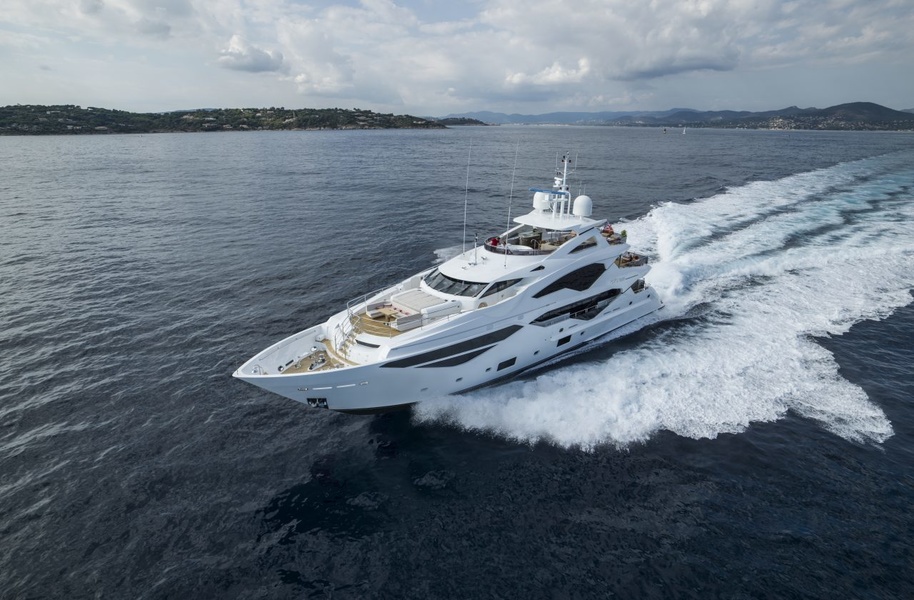 Popeham stresses that the most in demand are superyacht calibre models, in particular the £16 million Sunseeker 131 (excluding taxes):
«She can accommodate 10-12 guests and requires a crew of seven, this is a superyacht in the full sense of the word. We have sold 125 boats over 100 feet in length since 2002».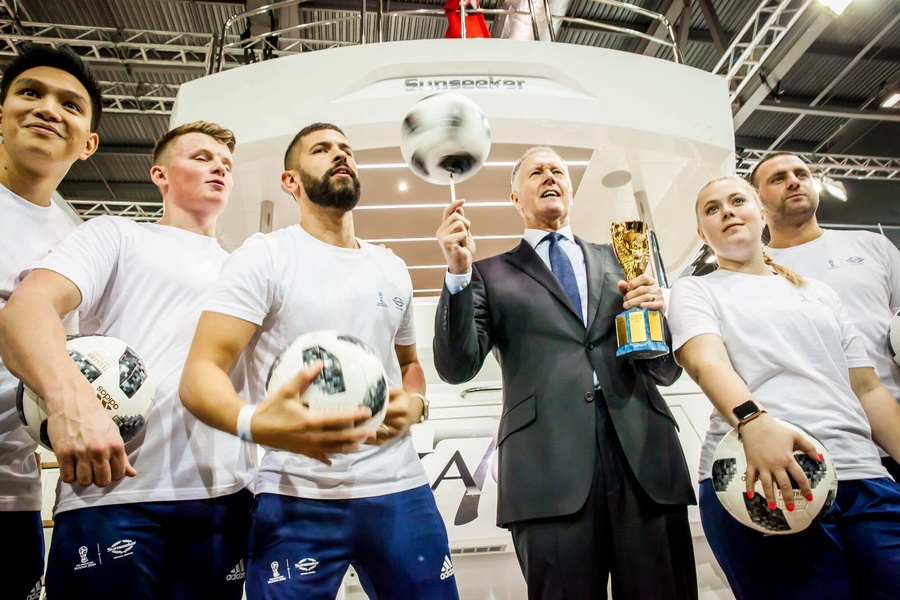 Sunseeker International is doing so well with sales that the shipyard is sponsoring the World Cup, which will be held in Russia in 2018. The sponsorship will allow the company to delight its super-rich customers with an invitation to the matches of this tournament.
Sales of the third largest luxury British yard, Princess Yachts, almost doubled in 2017.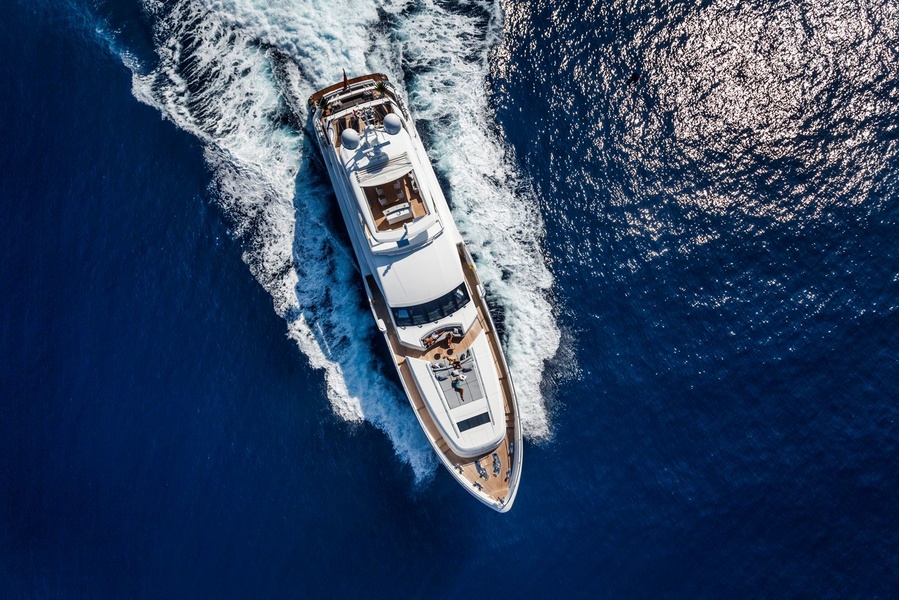 In 2018 the company intends to invest £100 million to expand its range and improve its value-added services and facilities. One of these services is a unique shareholding programme that will enable a new owner to buy a yacht with four friends, sharing operating costs and receiving a professional crew as a bonus from the yard. The program will allow Princess to attract new customers who, as experience and revenue grow, will be able to become full owners of the brand's yacht in the future.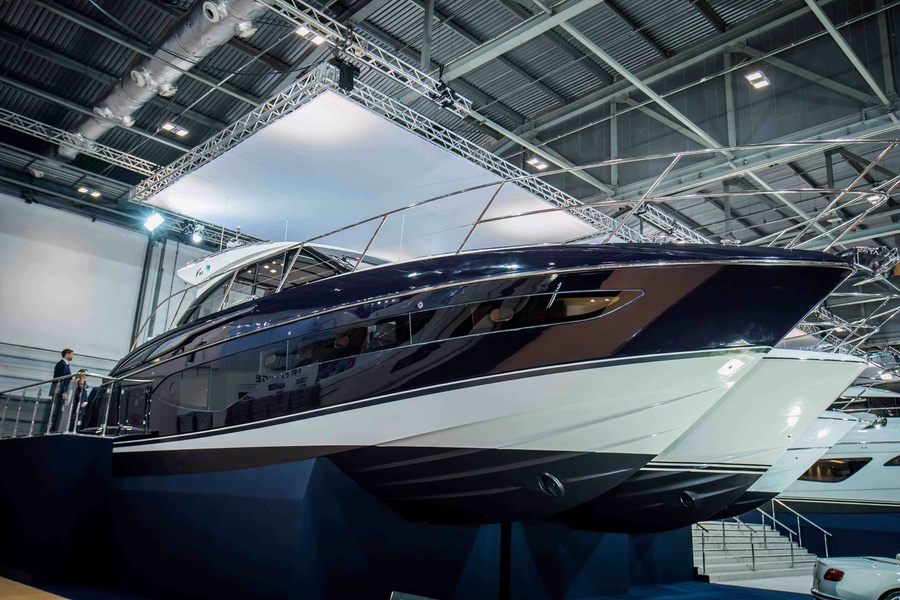 In 2016, the current owner of Princess, the French corporation LVMH, invested £13.4 million in the yard against a 16 per cent drop in revenue.