How do I protect my boat from lightning strikes? What to do if an accident does happen? Survival rules from Mike Telleria of Boating magazine.
Powerful, dangerous and extremely unpredictable - it's all about lightning. If you get off with a direct hit on a boat, you're among the lucky ones with a ringing in your ears and burned-out electrical equipment. An incident like this can end in a fire, a burnt hull, serious injury, or even death.
Many watermakers are used to thinking they have enough speed to get away from thunderstorms quickly, while others feel safe going out only on sunny days. BoatUS has observed that lightning only hits one in a thousand boats a year. There's nothing to worry about, is there? Especially since the distance to the lightning can be easily calculated.
As soon as you see the lightning, count the seconds to the thunder, divide their number by 5, and you get the distance in miles to the thunder. To determine the distance in kilometers, divide by 3. The method is inaccurate, because the speed of sound depends on the temperature and humidity of the air, but this accuracy is enough.
Fine, if it wasn't for a lot of fat «but». The engine might not start. The storm can go into a circle and there will be no way to escape. The clear sky in the morning can be clouded in the afternoon. If your boat is the only one in the water, it increases the chances of being struck by lightning, and there will be no one to save you.
OEMs can protect equipment from lightning, but crew protection begins with information about how to behave in the event of a thunderstorm or after a lightning strike. That's what it takes to know.
How to predict a thunderstorm.
The strategy of going out into the water only on clear, cloudless days can only work in places where thunderstorms occur infrequently.
Undoubtedly, everyone who goes on the water must monitor VHF channels, the Internet, television weather forecasts and on their basis make a decision whether or not to leave the water area of the pier, if there is a chance of being caught by a storm. Short term forecasts are usually accurate in predicting severe storms, but information about small local thunderstorms may be missed. In this case, the ability to predict the weather yourself can be useful.
Usually lightning strikes in the afternoon. In Florida, 70% of lightning strikes in the afternoon and until 6 p.m.
The snow-white cumulus clouds growing in the column, which spread out in the plane above and become like an anvil - the most obvious indicator of the impending thunderstorm.
It is a sign that you should leave the water and seek shelter or get away from a storm if possible. Even if the thunderstorm is far away, you shouldn't relax: it can reach 15 miles in diameter and the epicenter can move anywhere in a short period of time (less than 30 minutes).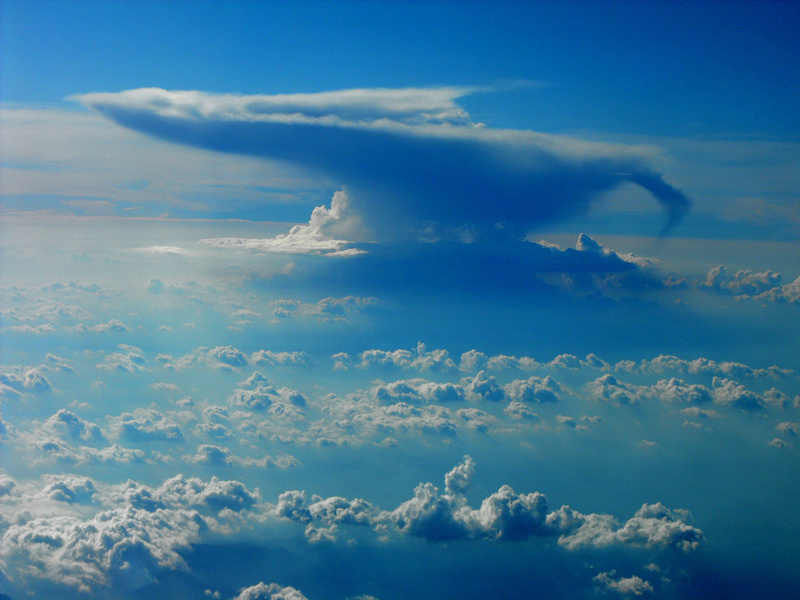 Some even control the boat during a thunderstorm with a wooden spoon, and the other hand is kept in his pocket.
The storm that forms right in front of you may not be so obvious. At first you will feel a cool breeze and see the sun cover the clouds. Then the snow-white clouds suddenly become threateningly grey, you will be covered by a downpour and a squall wind, and right in front of you will be flashed lightning with threatening roaring thunder, which will mean only one thing: a storm right in front of you. It's time to give a dash to the pier, to the shelter, if it's nearby. As the National Weather Service says: «When the thunder rumbles, come home». If you are in the open water and there are no docks or shelters nearby, try to get away from there as quickly as possible.
It is necessary to wait 30 minutes after the last lightning strike before continuing fishing, bun riding, skiing and other pleasant things.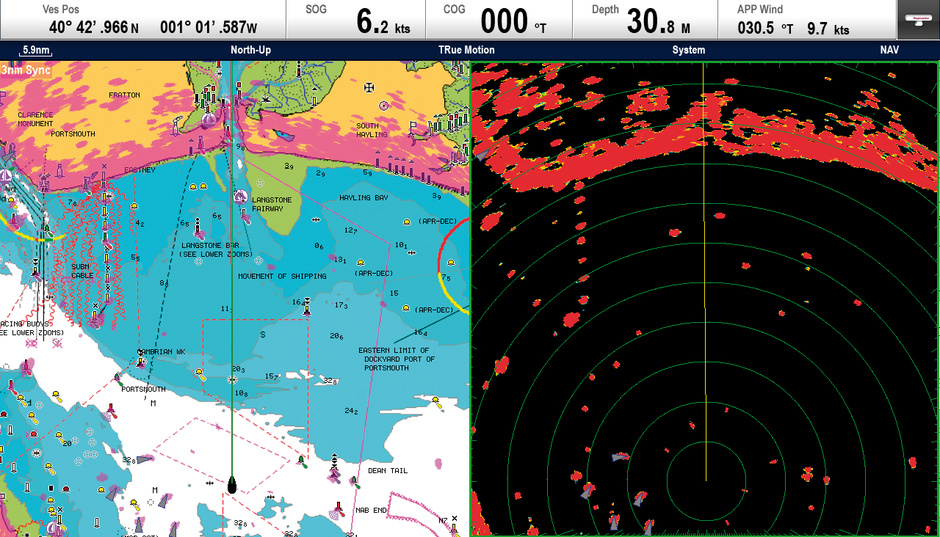 A smartphone with a pre-installed app from NOAA that tracks the likelihood of thunderstorms can be an indispensable aid in planning your travels. Some applications even show that lightning struck a specified area. Look for NOAA apps on the internet and you will find many options for both Android and IOS. Once you know the danger, you can quickly get back to shore or find shelter.
How do you stay safe during a thunderstorm
Statistically, boats that are not equipped with lightning protection get more damage from a lightning strike. Large closed boats, trawler boats and sailing yachts are mainly equipped with a conventional lightning protection system, pre-installed in the factory. Owners of open boats should have portable racks and an earthing plate for installation during a storm.
We all know from the school bench that lightning is always looking for the highest point. On the water it is the top of the boat, usually the top of the mast, the antennas, the top of the canopy, the rod in the holder and even the tallest person on board. If possible, it is necessary to find a wind-protected place and throw anchor there. If there is a covered cabin, then all people on board should go there and stay away from metal objects, electrical wiring and electrical equipment (wear life jackets too).
The discharge can «jump» between objects and even bodies, as it will search for the way to water.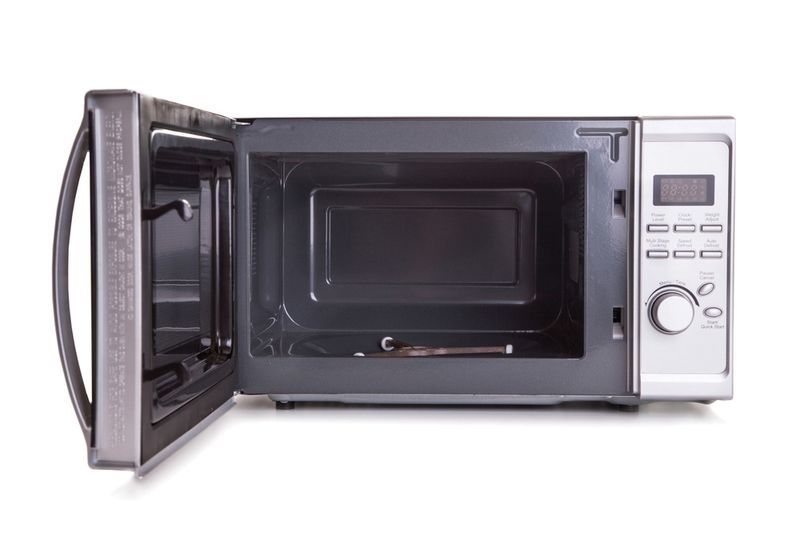 Cars, planes and microwave ovens are all examples of a Faraday cage. Everything inside a Faraday cage is protected from lightning.
Store phones, laptops and other electronics in microwave ovens to protect them during a thunderstorm. Or, at worst, wrap them in foil.
Lower antennas, awnings, fishing rods and preferably remote trawling supports, unless they are part of the lightning protection. Sometimes it is worth turning off the power cords for the antennas because they often fail after lightning strikes or if lightning strikes nearby.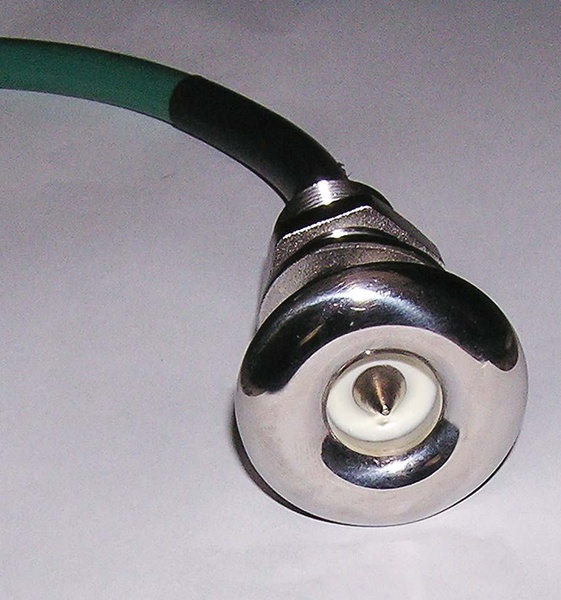 Several lightning arrestors and an arc electrode as a lightning arrester are part of a modern lightning protection system. Under no circumstances should VHF radio station be used during a thunderstorm, except in the most extreme cases (it is allowed to keep it on without touching it).
Make sure you don't take on two metal objects, such as the metal steering wheel and the leatherette fence. If struck by lightning, it could be a fatal mistake.
Some owners operate the boat with a wooden spoon and have their second hand in their pocket, others wear rubber gloves for insulation.
Protecting your boat
Will the grounding plate be sufficient? A 1 m² copper plate submerged in water with sharp edges creates a low resistance contour that will be struck by lightning instead of hitting someone from the crew. But the expert in this field, Dr. Ewen Thomson (marinelightning.com), believes that a few pins and electrodes in the water area provide better protection.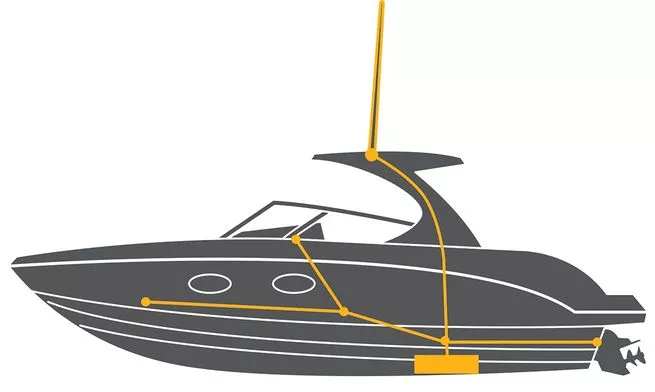 The conventional lightning protection consists of a lightning rod, which is the highest point on the boat, connected by a large cross-section copper wire to an earthing plate located in the underwater part of the hull. All metal objects on board are connected to it, be it fuel tanks, engine, glider, etc. Modern systems are distinguished by the fact that there will be several receiving» and «discharging» points«. It is believed that such layouts work better.
Boats with open deckhouse, and such majority among the small fleet, are the most dangerous for people during a thunderstorm, as the person in it - the highest point and, most likely, it is in it lightning will hit the boat.
If the shore is out of reach, it is best to anchor, remove all jewellery, put on life jackets and sit as low as possible in the centre of the boat.
Of course, it is necessary to stay away from the water and lower the fishing rods.
Usually the squally wind goes down fast and the rain goes down in 20-30 minutes. But it's worth waiting for about 30 minutes after the last rumble of thunder, and then swim and fish.
If lightning does hit your boat...
If there is a lightning protection system on board and the crew is aware of how to act during a storm, your chances of avoiding a lightning strike are great. In case the boat is still struck by lightning, the checklist is simple:
1. Check at once if you have been injured or passed out. If the person can move and breathe, he or she is likely to be fine. If a person is unconscious and has no pulse and/or breath, immediately do CPR: there is no risk of getting a discharge from someone who has been struck by lightning.
2. Someone should check the holds for water. This happens rarely, but sometimes lightning burns out a lag, an echo sounder or part of a spike, and sometimes it burns out a hole in the body. It is necessary to patch the hole immediately, turn on bilge dewatering pumps and, if necessary, help them with buckets - in short, do everything to stay afloat. Naturally, an emergency VHF call should be made if the situation requires it. But if the radio is also burned out, light a falsefire.
If there are no struck, no punctures or leaks, wait until the thunderstorm is over, then check the engine, electronics and other equipment. Even if lightning struck nearby, it could burn the electronics, engine control unit, navigation equipment and radio, sometimes it can cause the propulsion system to fail. Some ships have a ZIP for such cases. Portable VHF stations, GPS and an engine control board are stored in a microwave or a box that works like a Faraday cage.
Lightning strikes one in a thousand boats a year. BoatUS has collected data for 10 years on insurance claims and found that the chance of lightning hitting a boat is 1:1000 regardless of the year (below you can find a breakdown by boat class). However, the geographical location is very important. For example, Florida accounts for 33% of all claims and Chesapeake Bay for 29%.
The chances of the boat being struck by lightning, per 1,000 boats:
Multi-hull sailing boats - 9.1;
Sailboats - 4.5;
Cruisers - 0.86;
Sails - 0.73;
Trawler yachts - 0.18;
Fishermen's boats - 0.18;
Open top boats - 0.12;
Floating houses - 0.11;
Pontoons - 0.03;
PVC boats - 0.003;
Obviously, after a lightning strike, you need to properly assess the damage with the insurers. Even those lucky ones who were able to do without any visible damage after the lightning strike should pass a professional check to make sure that they are really missing. Invisible damage to the hull may appear over time, then it may leak, and all the consequences may appear after a considerable period of time.
Damage assessment and insurance
In most cases, reliable insurance plays a huge role in your lightning protection. Naturally, knowing how to minimize the chances of lightning hitting a yacht and being able to read the weather is very important, as is the correct action in case of impact. If you invest in a lightning protection system, the chances of damage will definitely be reduced. However, there are times when no protection can help.
As an example, the owner of a luxury trawler yacht was struck by lightning and caused damage of more than $1000,000.
«When I insured my boat, I made my best investment in the last 10 years," says her owner. - So that I could ever grumble about paying for the insurance!»
Article written by Mike Talleria for Boating magazine, 23 June 2016.