In episode 4 of the recently sensationalised series «Who is America»? Sascha Baron Cohen as eccentric billionaire Gio Monaldo talks to a yacht broker about building a superyacht for his business partner. The specificity of «Who is America?» is that the object of ridicule there are real politicians, businessmen and activists. For the superyacht scene, Cohen invited Eric Pearson from Crow's Nest Yachts. Prior to buying Crow's Nest Yachts, Pearson worked for over 10 years with Fraser, the largest superyacht sales, charter and management company.

Reflecting his snow-white beard and numerous rings, Monaldo refused to reveal his client's identity to Pearson, explaining that the latter would behave in a «very besieged manner» in case he became aware of it. He's such «a Syrian» guy, added Monaldo, hinting transparently at Syrian President Bashar al-Assad.L'Assad.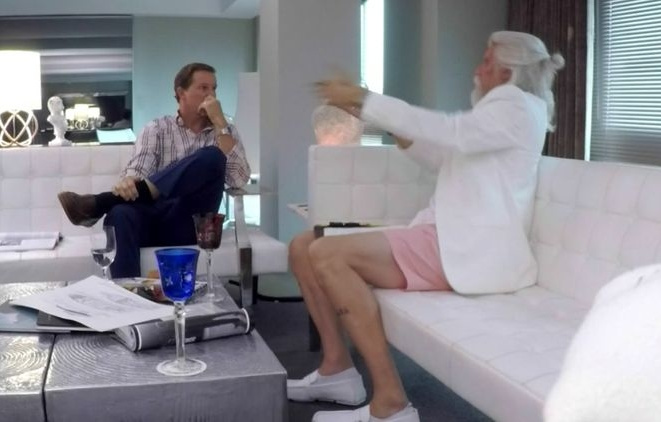 The broker was not confused either by the customer's personality or his, to put it mildly, non-standard requirements.
To equip a yacht with weapons? No problem, just sign the check.
Install something like a powerful electric snap on a boat - just not for blue tuna, but to electrocute refugees in the Mediterranean Sea? «If you can imagine it, we can make it happen». There's more from here. The broker found out that the client intended to use the yacht for human trafficking, and what was his answer? Without blinking an eye, he promised that the hold was large enough to fit 20-30 girls from Eastern Europe.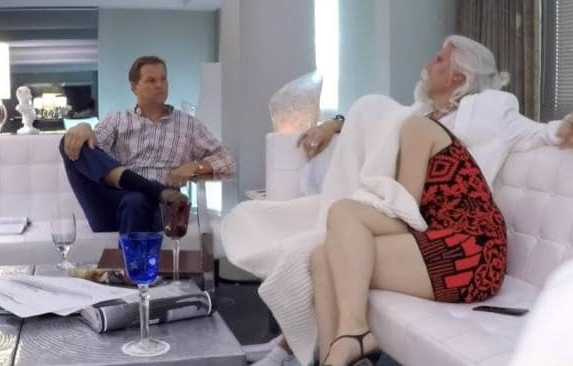 Cohen took the rumors running around the megayacht owners' club and drove them to the point of absurdity. That's what he's good at. Indeed, there are companies that equip superyachts with military toys to protect them from pirates, such as the long-range acoustic device LRAD, which is also called an acoustic gun. Roman Abramovich's 160m Eclipse is rumoured to have a missile defence system. Superyacht captain Paul Cook told CNN that his employer (a Russian oligarch whose name he wouldn't reveal) had made a secret room» on board «and turned it into a fortified bunker: «We loaded food and water supplies there, ran a phone, radio and decided that the girls would hide there if necessary». We doubt, however, that the girls were meant to be Eastern European slaves. But the idea that a millionaire was afraid for the lives of his wife and children is too boring.
Some time ago there were rumors in the media about a superyacht worth $4.8 billion, covered with 100,000 kg of gold and platinum, which was allegedly ordered by a Malaysian businessman. On board it, the British tabloids wrote, there is a statue of tyrannosaurus bones. The whole story ended up being a fake. Designer Stuart Hughes decided to get out of the way and gave out several renders from the site of the Italian shipyard Baia Yachts for his works, inventing a beautiful story about a yacht covered with gold plates. The paparazzi, who picked up this wild story, should have consulted with naval architects before giving it away as a blank coin.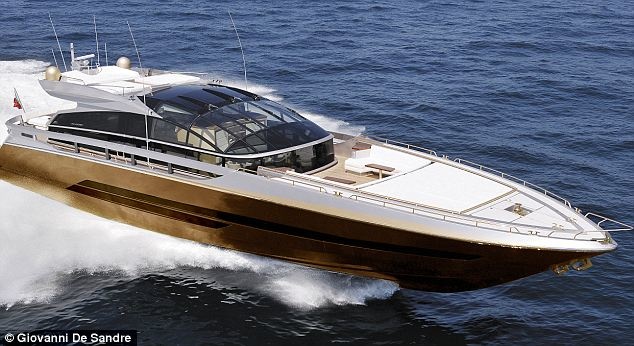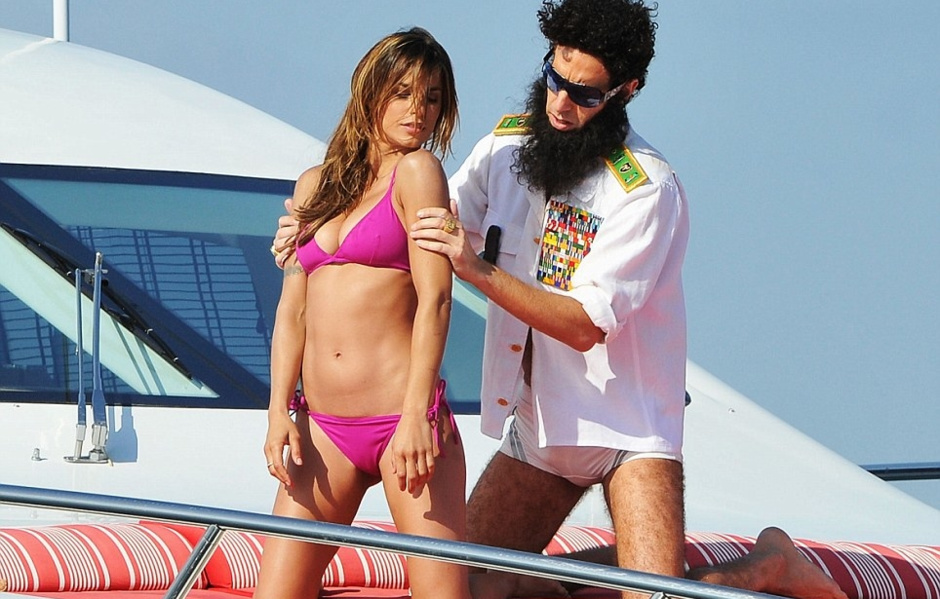 The plot with yacht broker Eric Pearson on «Who is America?» seems to be a story of the same order as the gold yacht story. It's a hippie for a hippie. The result of this myth for the industry is disappointing. People who are far from the superyacht industry perceive this business at best as indulgence to the madness of the powerful.
«

It is a shame that such episodes cast a shadow on our beautiful industry, which employs tens of thousands of honest, hardworking and talented people. Any adequate broker or other person in the industry will never participate in such nonsense: the measure of professionalism is the ability to say "no" in situations where you are asked to do illegal or unethical things. After all, you can't make all the money, and if you sell your soul, you can't get it back.

»

-

says itBoat publisher and yacht broker Nikita Gorchakov.

Among superyacht owners there are those who think beyond satisfying their immediate desires, but it is not interesting to gossip about them in the smoke. These people use their opportunities to finance the creation of unique, technically complex projects that give an impetus to the development of the whole shipbuilding industry. Thus, Russian businessman Oleg Burlakov invested into construction of a sailing superyacht using alternative energy sources. His beautiful 106-meter Black Pearl is to become the first swallow of a large project aimed at creating a fleet of ecological cargo ships.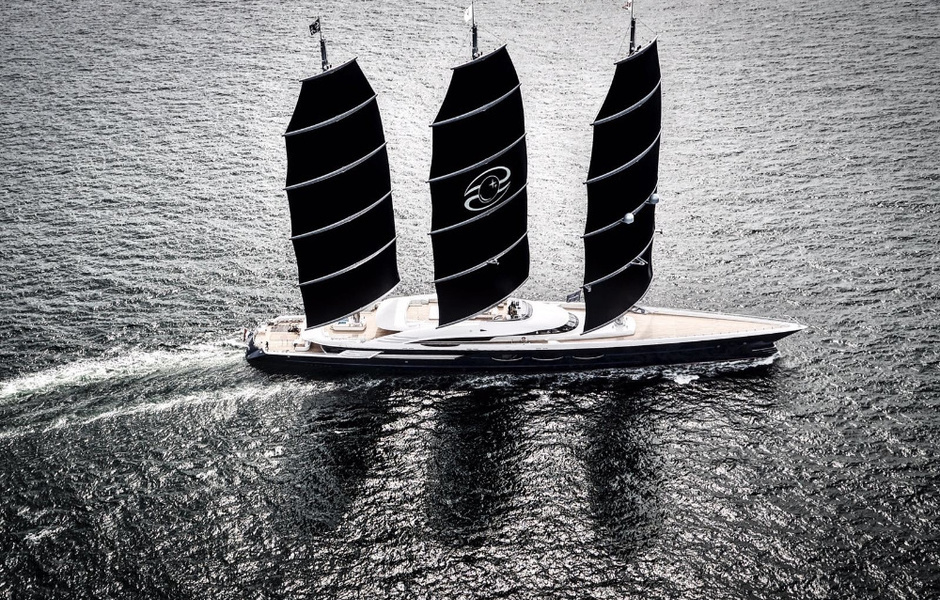 Another businessman, Norwegian Kjell Inge Røkke, is building a superyacht-explorer that could be used as a mobile ocean research lab. He intends to invest the money he received from the charter in projects aimed at finding innovative solutions to the problems of the world's oceans.
«

The press often gets "fried" facts, single scandalous cases attract a lot of attention. Superyacht owners have a collective image of this "Bond villain". Unfortunately, much less attention is drawn to noble stories when enthusiastic clients spend their time and money on restoration of historical yachts, build unique expeditionary or experimental boats or invest millions in solving problems of ecology of the oceans, - complains Nikita Gorchakov. - Many others use their boat as a place of gathering and close communication of several generations of one big family, give a good job to dozens of people and build a trusting, almost family relationship with the crew».
When Hurricane Irma swept the Caribbean islands from St. Barts to Barbuda, leaving 40 million people homeless and without a livelihood, superyacht owners, under the auspices of Yacht Aid Global (YAG), organized a constant flow of food and medicine to the affected areas. The 43 ships delivered 100 tons of humanitarian aid, which went almost unnoticed in the popular media.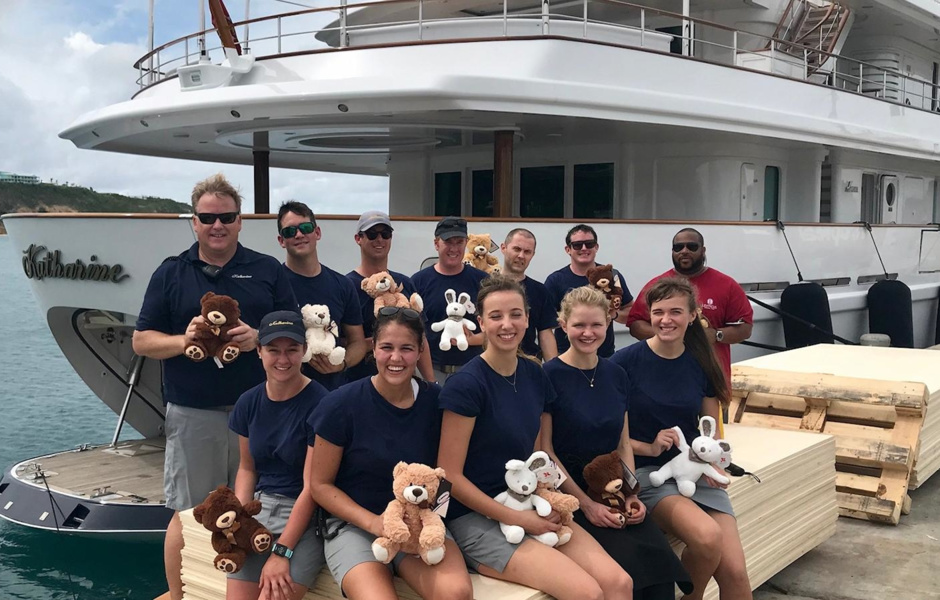 «We are lucky to work with such clients from whom we sincerely want to take an example. Although many of them are sometimes complex and very demanding people, they are all solid, highly educated individuals and have a strong moral compass. I remain convinced that building superyachts is more about creating, creating and embodying bold ideas and dreams than about whims, inadequate ego and outright crime»," concludes Nikita Gorchakov.