superyacht owners are decorating their «floating houses» works of art, but few of them know how to properly place priceless paintings and how to care for them to ensure that the paintings will last a long life. Moreover, crews are often unaware of the value of the things they have to work around every day. It's not just about paintings, but also about sculptures and antique furniture. They simply are not instructed on how to properly take care of the owner's collection.
One of the owners asked an art historian and restorer with an Oxford diploma Pandora Mather-Lees to restore a painting by Jean-Michel Basquiat, which was damaged not by sea water but by corn flakes, The Guardian writes.

«During breakfast, children started throwing food at the painting because it scared them. What's worse, the crew only made it worse by trying to wipe the canvas»," she said at the Superyacht Investor conference held at Landmark Hotel.

Who was the unfortunate father and what exactly the picture was, Pandora was silent. Just note that in 2017 the painting of Basquiat, which depicted a rather creepy face, was sold for $110.5 million.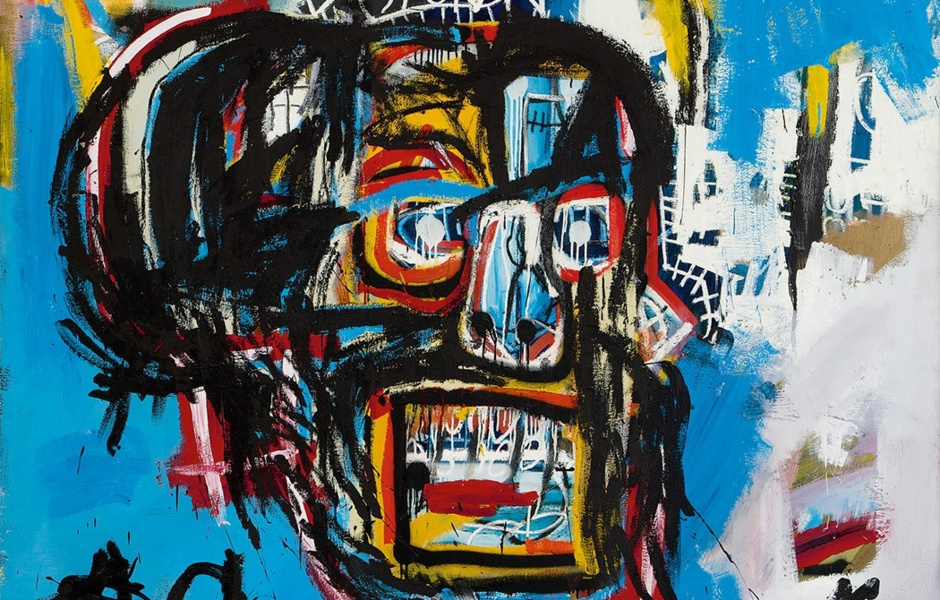 «The ship's crew did not know the real value of the painting," continued Maser-Lis. - They were taught to help the owners, they don't understand art. But now rich people increasingly take their favorite paintings with them on yachts, and knowledge about how to protect them is becoming more and more important».
According to Maser-Lis, there are yachts whose collections can be shamed by national galleries. She mentioned one such boat with more than 800 paintings, which together cost twice as much as the yacht itself.

«Obviously, the owners want to brag to their guests. That's how you start a conversation and show your taste. But yachts are not galleries. If something goes wrong, it'll be a lot of pressure on both the crew and the owner.
In the world of art - and superyachts - secrecy is important. But we know that Sheikh Mansour bin Zayed al-Nahyan has not only acquired the «Manchester City»Football Club, but also the «Topaz»superyacht, which is full of hundreds of expensive paintings.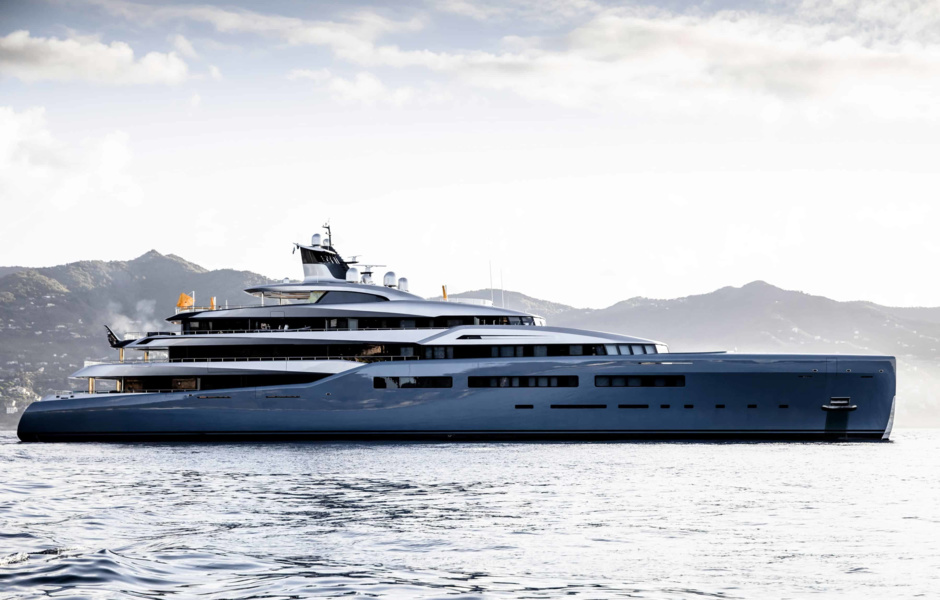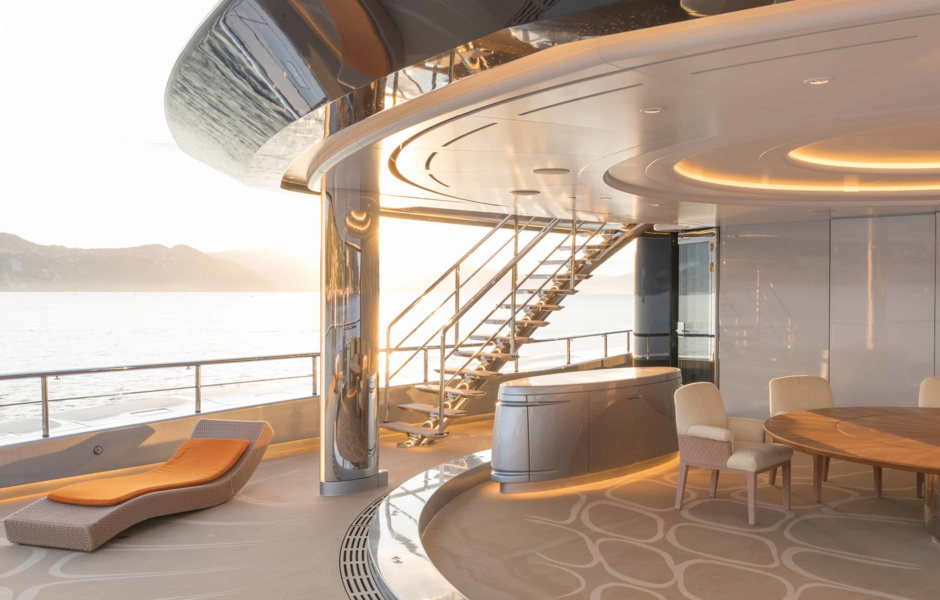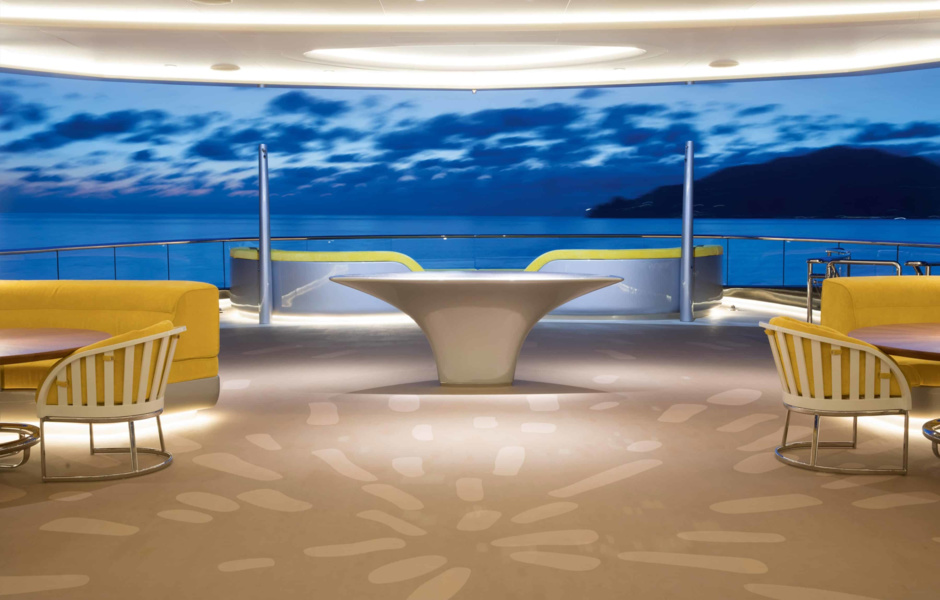 A reporter looking through the windows of an Aviva yacht, Joe Lewis, while she was standing off the Thames, found inside «Triptych 1974-1977 in a» gold frame by Francis Bacon. The painting, depicting the death of the artist's lover George Dyer, was part of an exhibition «of Bacon and Freud» at the British Tate Gallery last summer. The British, whose fortune is estimated at £3.9 billion, holds a majority stake in «Tottenham»Football Club. Lewis, who lives in the Bahamas, boasts «one of the largest private art collections in the world». He owns paintings by the Degas, Freud, Klimt, Modigliani, Matisse and Picasso as well as sculptures by Moore, Degas and Dee Modickey. What exactly is stored on the boat, we don't know.
Maser-Lis admitted that the idea of teaching superyacht owners how to handle art came to her mind during the Monegasque Boat Show.
«As I walked around, I heard conversations about everything in the world, from floristry to wine. But nobody talked about art or how to help boat owners take care»of it.
The Pandora's course will cost you €295 a day. She promises to teach the crew «how to understand collectors and the actual value of items on board», as well as explain «where to go in case of emergency».
But she is not the only one involved in informing the affluent public. Helen Robertson, the restorer of Greenwich National Maritime Museum, is also doing something similar.
«When I was a senior steward on superyachts, I personally saw a lot of tragedies. I've worked on a $450 million cultural boat. I'm often asked, "Why would anyone keep a painting on a yacht?" Actually, yachts are a controlled environment. The temperature and humidity control systems on yachts are superior even to those installed in galleries.
The main thing is to teach the crew to understand the real value of art.

In Helen Robertson's practice, there have been cases where poor crew awareness has damaged the owner's collection. «The crew threw pillows and accidentally hit a lamp worth 75 thousand dollars.»" she remembers. And one day the stewards decided to rest in the owner's cabin, and someone accidentally caught a champagne cork in a multimillion-dollar painting.
Often the owners themselves make controversial decisions about the works of art on board. Tilman Kriesel, founder of an art firm, told of one client who wanted to know how to place Rothko's work too high for the main salon. In the end, the painting had to be rotated 90 degrees. Another client bought a painting by a Japanese artist Takashi Murakami, which he wanted to hang on the beach area where the jet skis and other such toys are placed. Again, the size was too large: «As a result, it had to be shortened».