British billionaire and investor Joe Lewis has placed an original by English expressionist painter Francis Bacon on his 98-metre yacht Aviva. Francis Bacon's painting «Triptych 1974-1977», framed in gold, adorns the lower deck of «Aviva».
« People place works of art from their collections on yachts all the time, but usually they are not the most valuable pieces. In terms of preservation of paintings, the yacht is not the best place. It's like taking a newborn baby on an African safari»," said Katja Zigerlig, the vice president of art at Berkley One Insurance Company.
Joe Lewis bought the Bacon Triptych ten years ago for £26.3 million ($34.3 million). Today, the painting is valued at $70 million. And the boat that became her museum is valued at $257 million.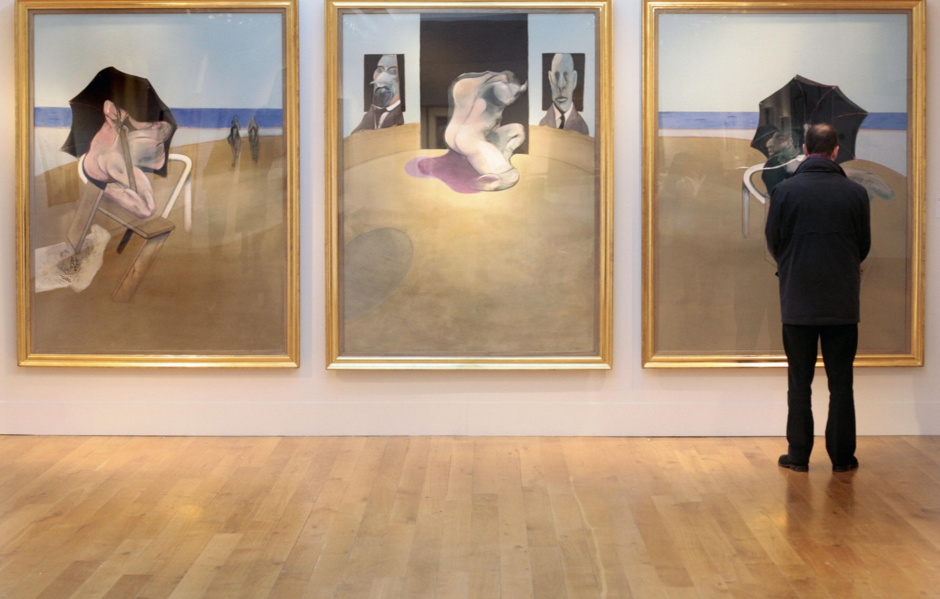 «Triptych 1974-1977» is Francis Bacon's last painting to commemorate the loss of his lover George Dyer . Dyer committed suicide in 1971. The painting is a key work of the artist. Unlike all of Bacon's other paintings, it takes the action outside the four walls and takes place on a beach.

In addition to the artwork, Aviva boasts a full-size squash court on her lower deck.