The government website has published the text of the decree on «exemption from the provision of security for the payment of customs duties and taxes in respect of ships temporarily imported for non-commercial purposes. According to the resolution, motor and sailing yachts temporarily imported to Russia by citizens of Russia, Belarus and Kazakhstan, rented under time charter or bareboat charter contract for recreation, tourism or cultural events, are exempt from customs duties and taxes.
The representatives of the yachting industry are unanimous in their positive assessment of the changes in legislation formulated in the decree. Despite the fact that the text of the decree contains a lot of restrictions (for example, yachts of a certain size and weight fall under it), experts interviewed by itBoat are sure that the cancellation of customs support will increase the yacht turf flow to Russia.
Full text of the order:
Enforcement of customs duties and taxes is not provided in respect of sailing vessels with or without auxiliary engine, motor boats or boats longer than 7.5 years.meter and weighing more than 100 kilograms, equipped with deck and cabin(s), classified by code 8903 of the unified commodity nomenclature of foreign economic activity of the Eurasian Economic Union, located inproperty of foreign persons chartered by persons of member states of the Eurasian Economic Union under a time charter or a bareboat charter contract, when placing these vessels under the customs procedure of temporary import (admission) without payment of import customs duties and taxes, provided that they are used for non-commercial purposes (for recreation, tourism and cultural events) on water bodies (sea and (or) inland).
Return home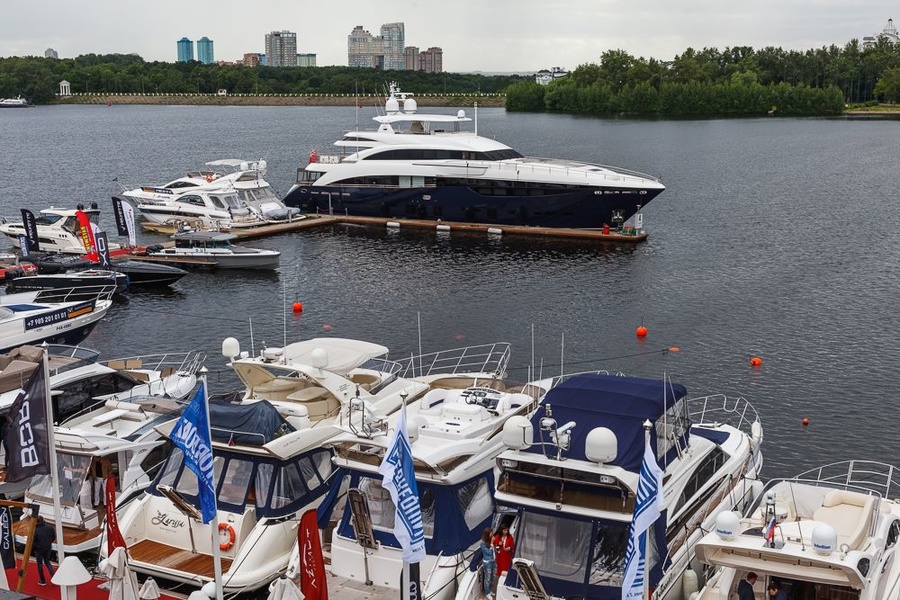 First of all those yachts, which are formally owned by foreign companies but in fact (through a lease agreement) are owned by Russians, will return to the country. Especially common is the scheme of leasing a yacht to a real owner in the Mediterranean. This applies to boats from 20 meters long and above.
According to «Ekaterina»Skudina, PROyachting Project Manager and Snipe Class World Champion, the main flow of «foreign boats» will be to the Black Sea coast. Anton Dolotin, co-owner of the Royal Yacht Club, the largest yacht club in Moscow, is sure that there will be more tourists from Europe on inland waterways as well.
«Those Russian shipowners who have boats abroad will now be able to ferry them freely to us while traveling along our waterways, of which there are many. In my opinion, our banks of rivers and reservoirs with their great number of picturesque routes will make a worthy competition to the European coast and the sea trails passed there more than once - says Anton Dolotin. - In my opinion, there will be few such tourists in the first few years, but in time the sundered radio will do its job. There will be more and more ships under foreign flag in Russia.
Take a ride from St. Petersburg to Moscow under the precepts of the classics...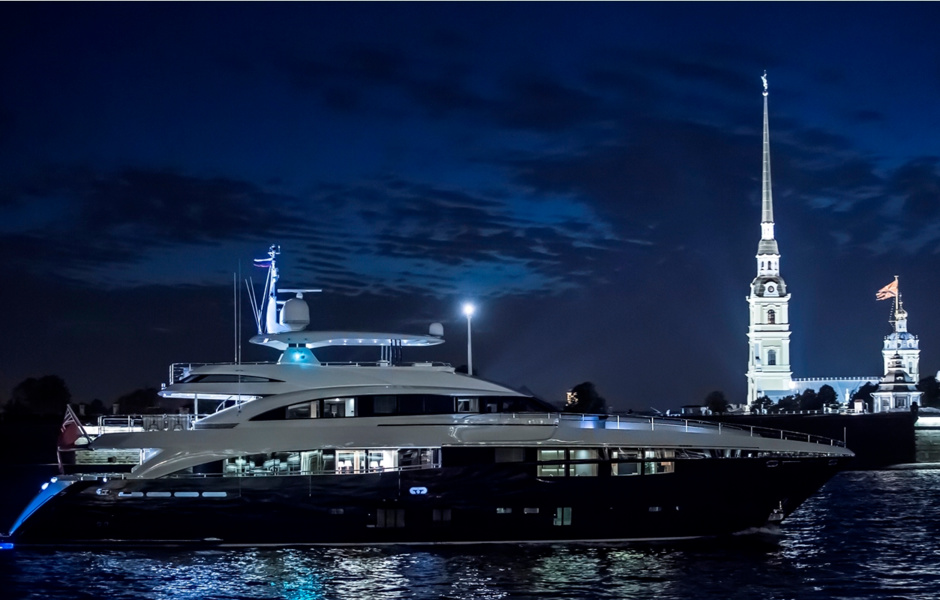 Anton Dolotin considers the route St. Petersburg - Moscow to be a particularly promising direction of yacht tourism on inland waterways.
«This direction alone will suffice for many people for more than one season, because this route runs through such beautiful places as the Neva River, which passes through the center of our Northern Capital, Ladoga, Onega, the canal named after Lenin.Moscow River, the river Moscow, passing through the capital and the Kremlin, as well as many rivers and reservoirs with developed infrastructure and services - he notes.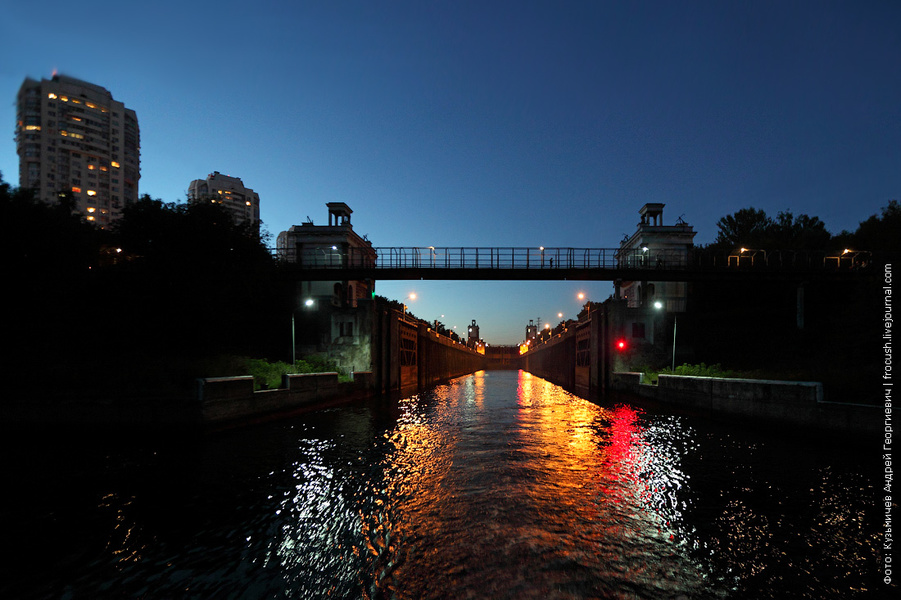 Khimki Reservoir, on the shores of which is located Royal Yacht Club, is included in the list of water areas with world-class infrastructure.
«The Royal Yacht Club is capable of accommodating vessels up to 60 meters long with unlimited draft. The club's infrastructure allows it to comfortably accommodate international guests. The Hilton Hotel is within walking distance, several restaurants including the legendary Novikov Group Sandy City Beach, the sailing school of Catherine Skudina, wakesurfing and wakeboarding schools. The main thing that is especially important for every yacht tourist is that there is a full service for yachts and boats, including the possibility to lift a boat from the water, to carry out repairs or maintenance.
Not only to visit, but also to sell the boat without financial losses.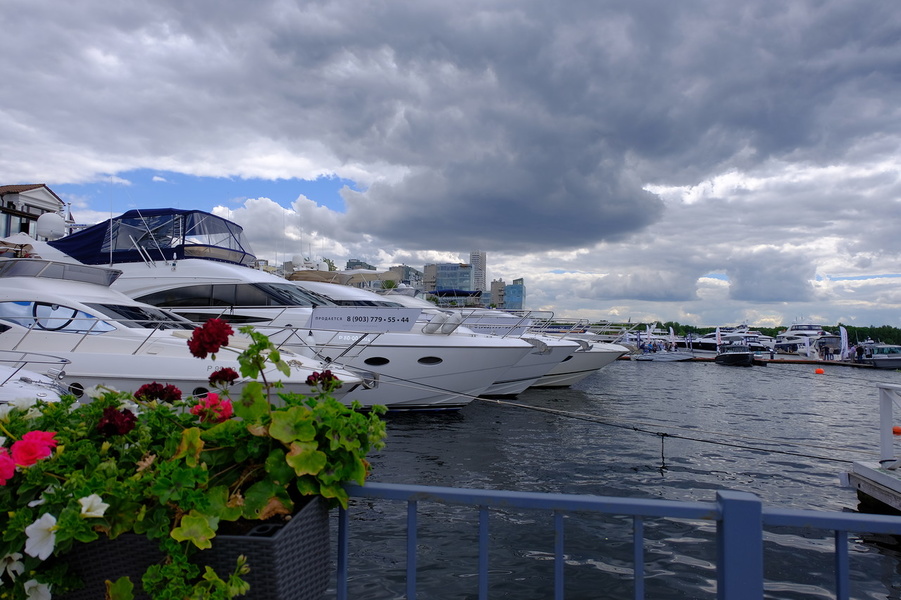 Now a Russian, through a legal entity owning a yacht in Europe, will be able to come to Russia on his boat and sell it, again in Europe, without losing the cost of customs duties.
«For example, a person can now sell the 55th Azimut in Europe for €350,000. In Russia, it costs about the same amount in rubles. In fact, the customs fees in accounting for the cost of a used boat for the owner are burned,"»explains Dolotin.
A drop of tar in a spoonful of honey.
Cancellation of customs support for yachts imported into Russia is a great victory for the Russian yachting community, to which we owe, in particular, the efforts of the All-Russian Sailing Federation.
«the Federation first did a great job of abolishing customs duties. We achieved their cancellation - customs security remained. Now this administrative obstacle has been removed too, -»says Ekaterina Skudina.
It should be noted that the law does not concern sailing yachts imported for sports activities. This means that it will not have a direct impact on the development of sailing sport in Russia. Nevertheless, the growth of yacht tourism to Russia from Europe will give an impetus to infrastructure development. «First of all, on the Black Sea coast where there is a clear lack of marinas, yacht clubs and petrol stations, - Ekaterina Skudina»hopes.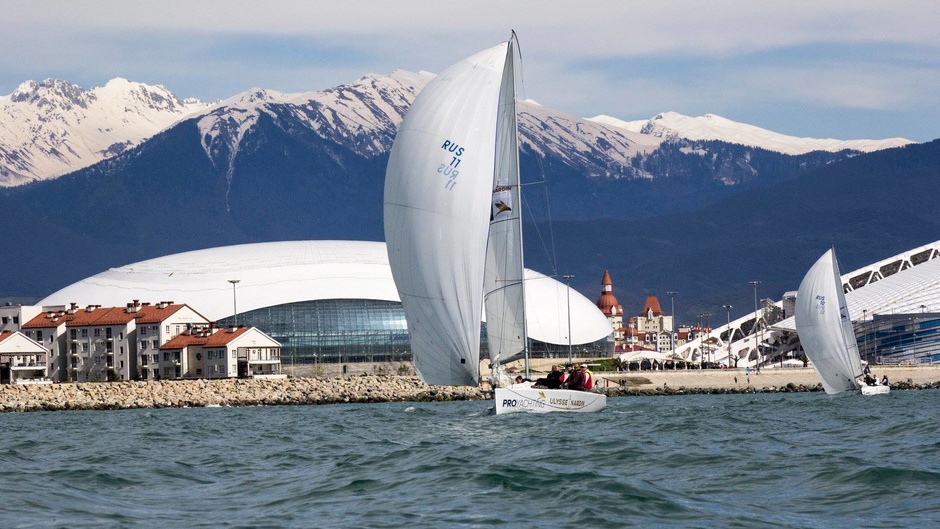 The situation with petrol stations in Russia as a whole is not very clear. There are administrative barriers that do not allow yacht clubs to organize their own petrol stations.
«We, as a club with more than 150 units, are obliged to have a refueling service, but unfortunately this is not possible yet. This will certainly make life on the water easier for all of us and increase the flow of water transport. In the meantime, we have adapted to the realities and provide our customers with bunkering almost the entire route from the northern capital to Moscow. We have a possibility of bunkering with diesel fuel for large vessels on the water area of the Khimki Reservoir, and on the way to us there is another filling station at the Moscow International Yacht Port and Yacht Club of MRP, -»says Anton Dolotin.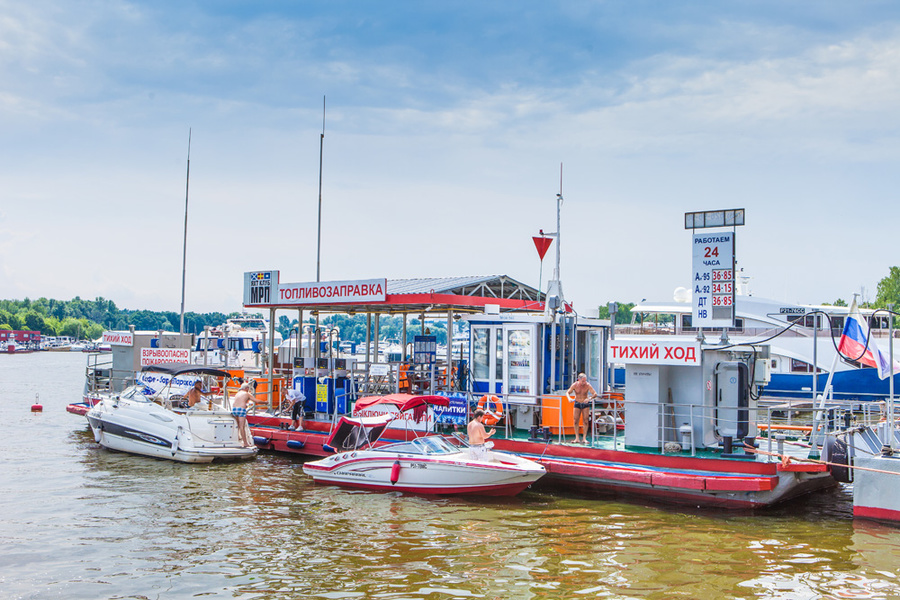 In his opinion, the next measure on the way to yacht tourism development in Russia should be creation of an analogue on the Internet. «blue pages» (blue pages) for all the marinas and gas stations.
«It's all there, it's just not systematized and not organized into one general directory or document," he»notes.