On December 6, the founder of the TV channel Ocean TV, the magazine Ocean, the center of scientific and educational research «Russian Oceanographic Society», the ideologist of the project «Great Rivers of Russia», an avid yachtsman, in love with the sea and sails, and just a great friend of itBoat Andrey Podkolzin passed away . The leukemia turned out to be stronger.
Many people knew him as the Captain and even the Admiral. He was a sincere and incredibly passionate man who followed his dreams against all odds. Largely thanks to him a whole pleiad of TV programs dedicated to Russian rivers appeared on Russian TV. His own brainchild, «Great Rivers of Russia», a project that began with a journey along the Volga from source to mouth on an expedition boat «Aksidian», Andrey Podkolzin not without reason considered not only the first, but also the best. The release of films about the Oka and the Don will now continue without him.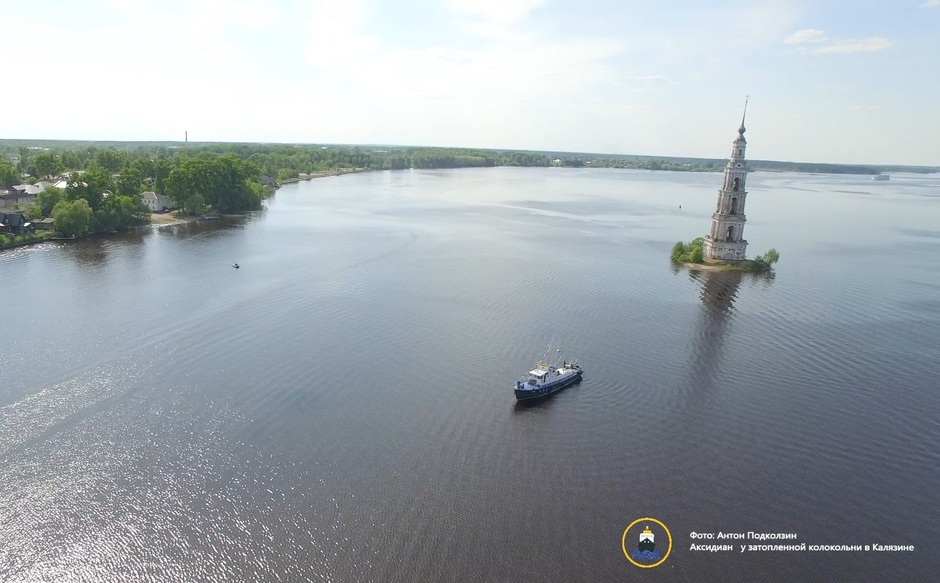 Andrey Podkolzin truly loved boats. He spent many weeks onboard big sailing ships «Sedov», «Pallada» and«Kruzenshtern».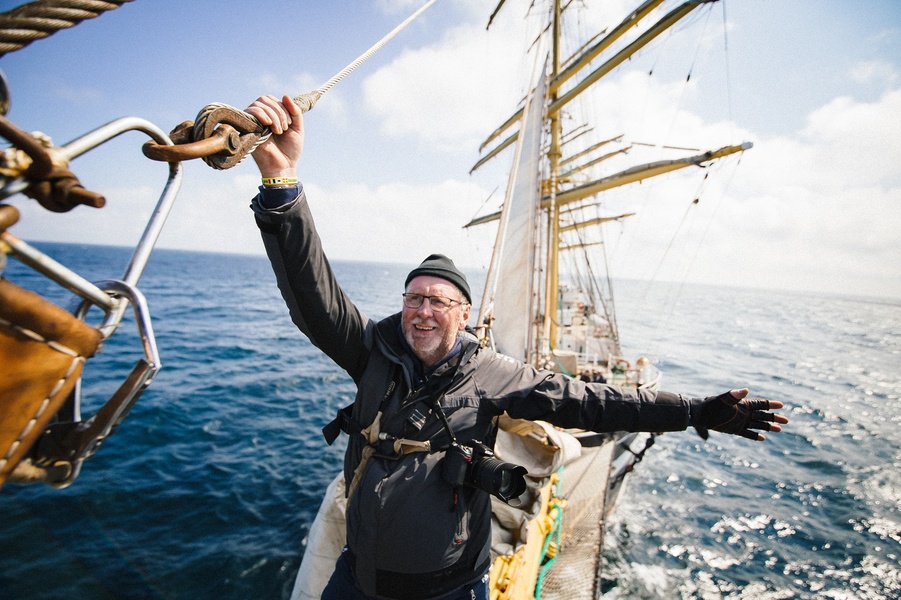 The desire to make an old boat «Yaroslavets» into a worthy expedition vessel for filming took a lot of efforts from the crew. Even more nerve-wracking was the repair of «Aksidian» in 2019-2020. But the labor has paid off in full.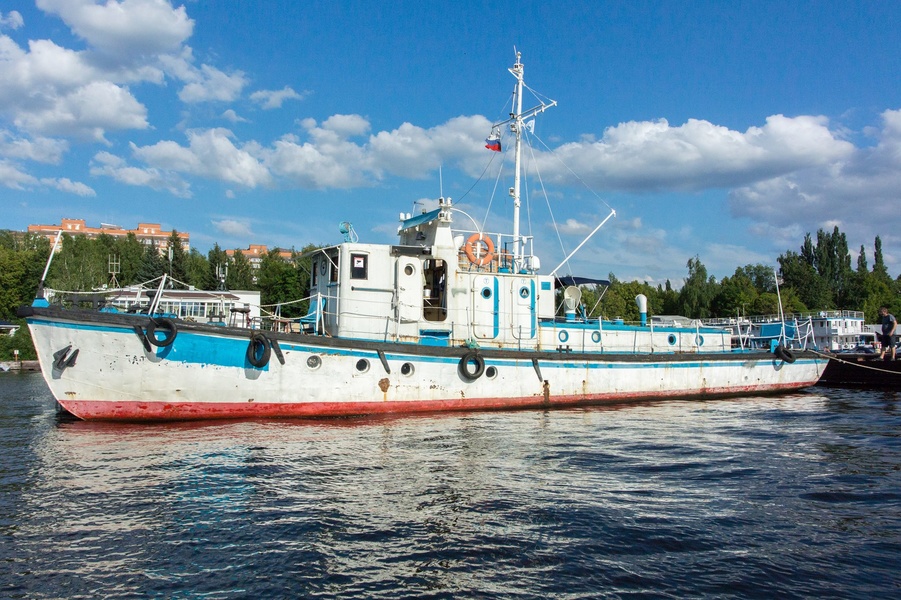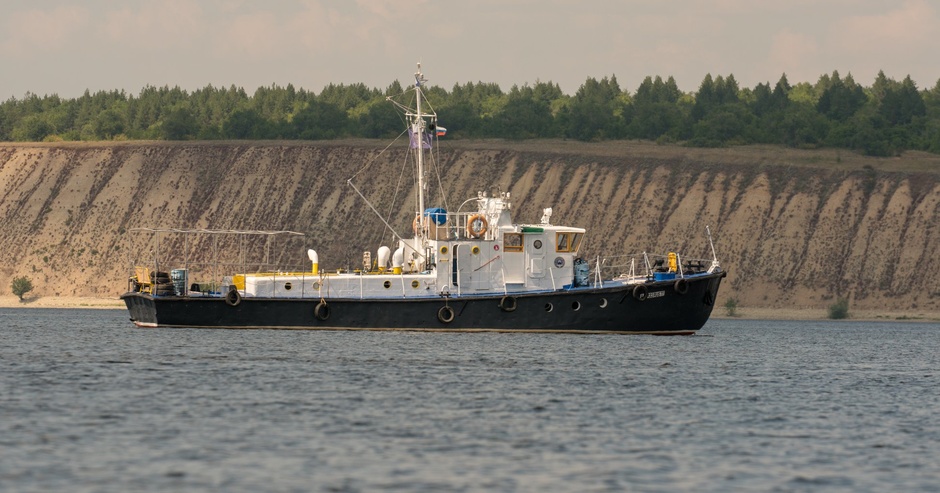 Another project, which Andrew dreamed of, was the restoration of the Soviet boat «Polet» built in 1984, which after numerous changes of owners was eventually left to rot on the bank of the Uglich reservoir. In June 2020 the boat was bought and transported to Dolgoprudny, but Andrey had no time to complete the repair.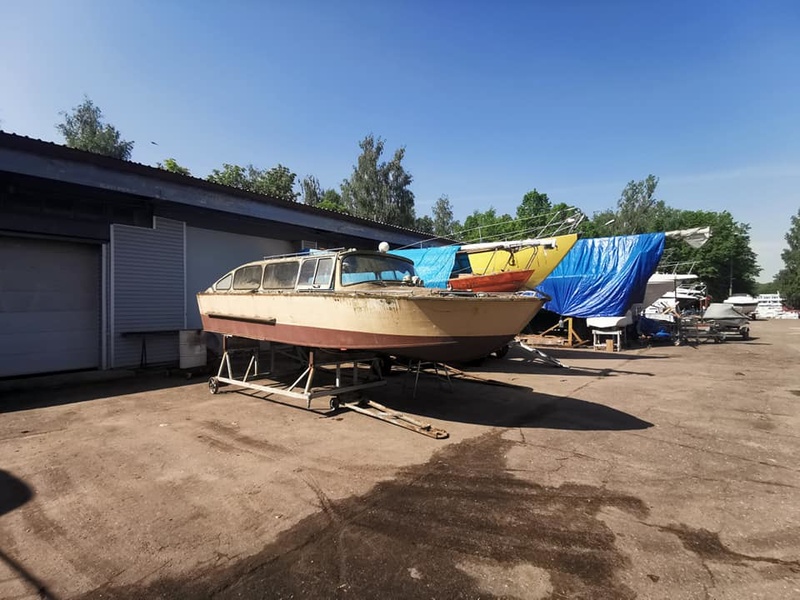 Finally, Andrey Podkolzin was a creative and very witty man. One could listen to his life stories for hours. His video-blog about everyday life «Aksidian» was by no means less fascinating, than «big» films about Russian rivers. His ironic pie poems aptly hit the mark.
«Andrei is one of those rare people with whom it was equally enjoyable to work together and just be friends. He has been a true supporter of itBoat since its inception, and we, in turn, have always tried to be helpful as media partners in his yacht projects. And in his spare time we periodically went on boats on the rivers in 2-3 boards and he, of course, is remembered in our friendly company as one of the most interesting interlocutors. Andrei left so early, at this age for a yachtsman everything is just beginning. For the Russian yachting community it is an irreplaceable loss», - says Nikita Gorchakov, founder of itBoat.
Rest in peace, Commander!