On September 2, the Seychelles Cabin adopted a new version of the charter rules. The document underpins the legislative framework for yacht tourism in the waters of the Indian Ocean surrounding the archipelago. The area of the country's exclusive economic zone is 1.4 million square kilometers.
Now only local entrepreneurs will be able to charter boats in this area.
Foreigners can rest on their yachts with their families.
For friends will need to rent another boat.
Foreigners can only bring guests on board with the permission of the Maritime Safety Authority (SMSA).
The owner of the boat will have to report to the authorities why outsiders will be on his yacht, how many people will be on the trip and where the group plans to go while they are in territorial waters.
Otherwise, the owner of the yacht will be fined $2780.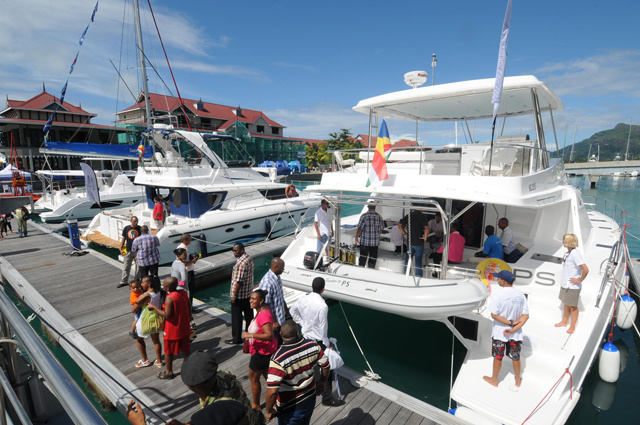 Restrictions are designed to protect local businessmen who are organizing a charter under the guise of friendly cruises.

«We pay taxes and work according to generally accepted laws. It is not fair to us local entrepreneurs if they are allowed to do so. After all, if something happens, it could damage the reputation of the Seychelles,"»says Francois De Lafontaine, director of the local charter company.
Besides, foreign boats will be able to stay in the territorial waters of the Seychelles without any problems for no longer than 3 months. After that, owners can get permission again, but only for another 3 months per year. Also the maximum length of the boats will be limited to 24 meters. So small local yachts will not have to compete with superyachts.
In February 2020, the government has already made changes to legislation related to chartering. The number of yachts in the archipelago has been limited to 200 sides and one charter company can manage up to 30 boats.
«Although the area is huge, we don't want our marine resources to be overstretched,"»explains Anne Lafortune, Chief Secretary of the Seychelles Tourism Department.
During 2020, scientists are analyzing the state of the ocean in the country. It will depend on the results of the research whether the government will introduce additional restrictions for yachts in the near future.