Birgit Hackle, Christian Feldbeyer and their boat cat Leelu have been travelling on their Pitufa yacht since 2011. When they first started their adventure, they were faced with a lack of information about the difficulties of yachting with animals. How to keep the boat safe? Should you teach your cat not to be afraid of water? What kind of documents are needed to avoid problems with border guards? Чin order to make life easier for those who are just going to take on board a fourth friend, Birgit and Christian share their experiences in an article on the website All at Sea.
When people first hear that we are travelling with a cat, they are usually surprised and some even resent it: «Cats are creatures used to the house, not the boat - there is not enough room for them!»

Leelu's cat is part of our family, and she has moved seven times with us, changing four countries. Her reaction has always been about this: This is a nice «place! Where's the door for cats?»When she came back from the garden, it was usually written on her face: Well, «stay!»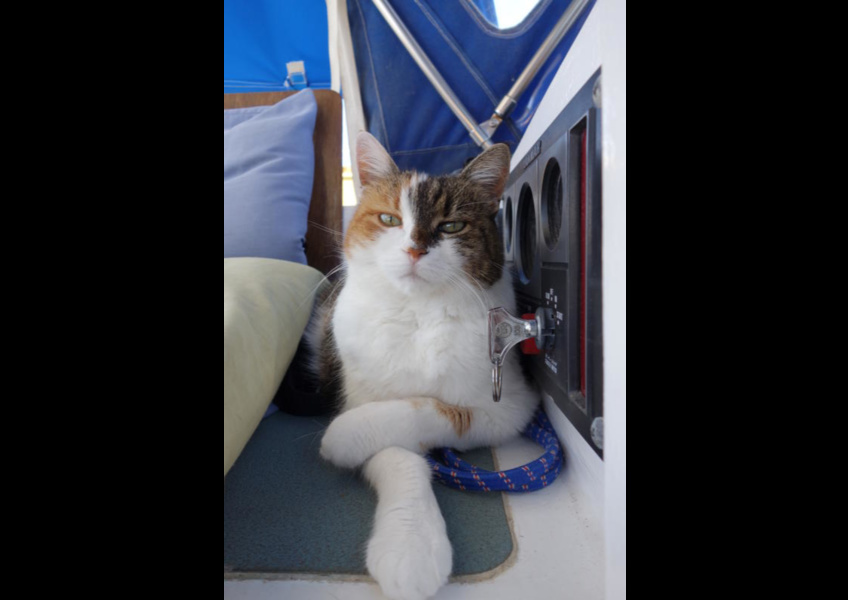 Leelu was 11 when she became a ship's cat. So it's easy to get rid of the stereotype that animals should get used to the yacht from childhood.
Many cats stay home alone all day. Leela loves company and that's one of the reasons we brought her along. In the past, when we went on trips, we even left her under supervision, but always worried - how is she?
Of course, we had to prepare well for such a journey. There are not many people who take cats to the sea, so you have to try to find information about it on the Internet. This is also why we decided to write this article.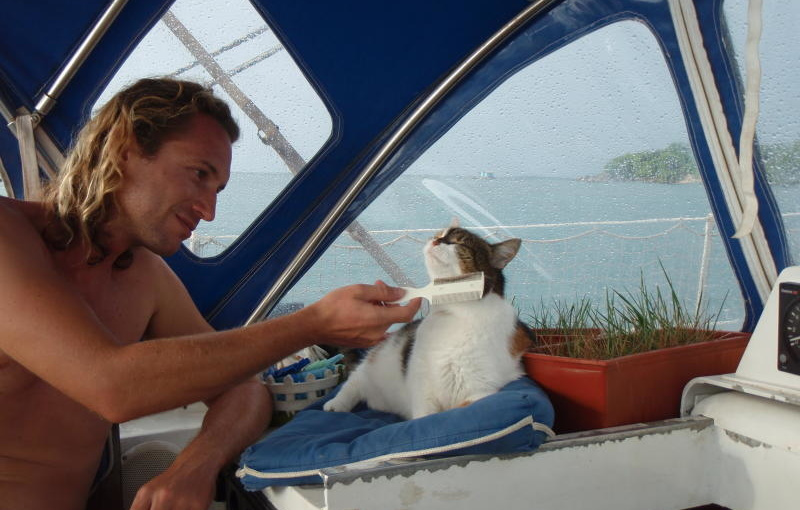 to get an international passport, cats, dogs and ferrets have to be chipped. Some countries may require your pet to have a medical card with a list of vaccinations - you can get one from your vet.
Neither in the South Caribbean nor in Central America did we need these documents, although feedback suggests that some countries may still require them when you enter.
In our case the border guards were friendly and pleasantly surprised when we gave them Leela's passport together with our passports. However, some countries with animals are better off not visiting.
Although the UK has relaxed the laws on entry with animals into its former colonies, strict rules still apply in some places. We wouldn't want Leela to end up in prison, so for now we're removing New Zealand and Australia from the list of countries on our journey.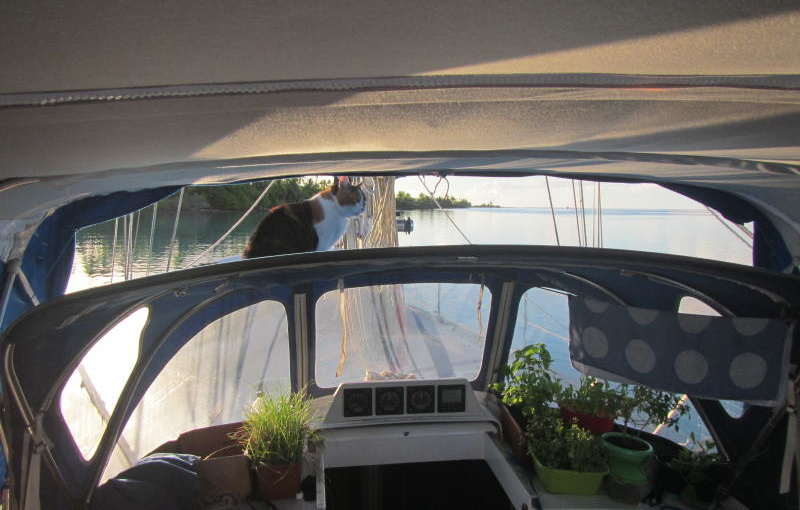 Health and nutrition.

Now our first aid kit has been supplemented with cat medicines - antibiotics, eye drops and ointments.
As a rule, human medicines work in small doses for cats as well (you can check with your vet). For example, for sea sickness, Leel was helped by a trainee «(one» drop every 8 hours), a common medicine for humans.
Keep in mind that in developing countries it is not always possible to find cat food and fillers, so it is better to stockpile them in advance.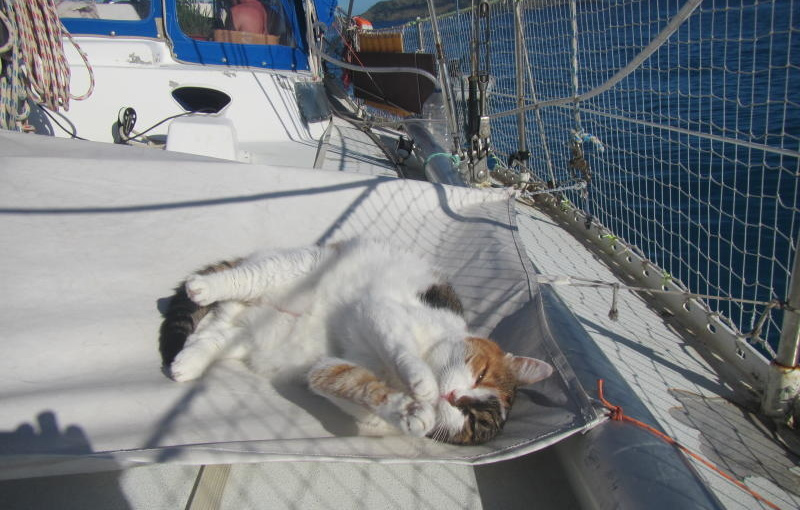 Safety

The first thing we did when we bought the yacht was to mesh her sides to the cheering screams of our neighbors: Throw your monster in the water «already! One time will be enough!»
That's what some yachtsmen do. But we are supporters of a different approach. Cats are the smartest creatures, they understand what water is and will not take unnecessary risks. They, like all animals, can instinctively swim and will be able to catch a net and climb aboard if they fall into the water.
We've seen cats on board that sit on a tether, but we think it's unnecessary. What's more, it might even be dangerous if an animal suddenly falls into the water.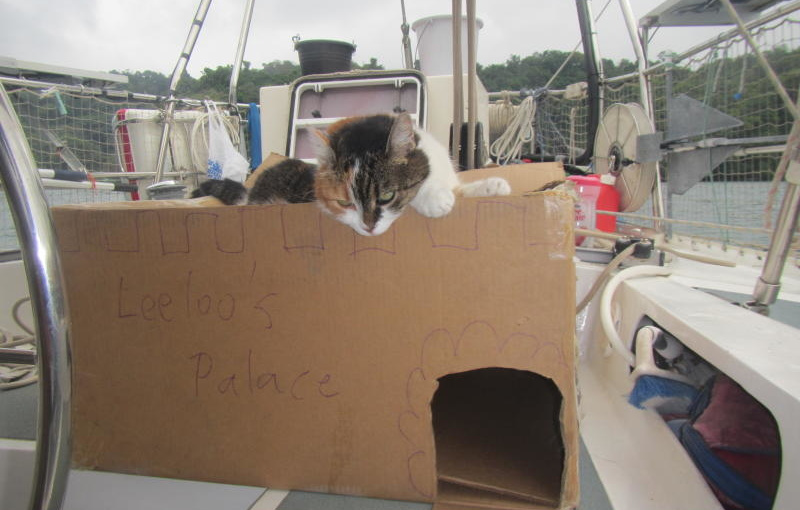 We have installed doors on board with special cat doors so that Leela can move freely on the boat even when we sleep. In some places we have covered our metal deck with wood to make Leelu feel comfortable. Sometimes Christiane is allowed to use these surfaces for working moments. Under deck we have wooden crates where Leela comes when she needs special comfort.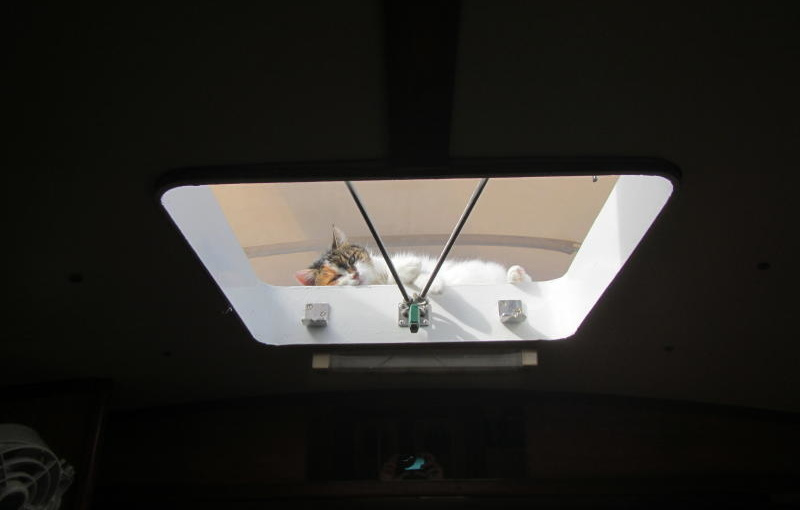 After two years, we can say for sure that life with a cat on board is certainly more difficult than without a cat. We face bureaucratic difficulties, avoid certain destinations in our voyage and cannot leave the boat for long if Leela is on the boat. But none of this is very important because our cat is now an indispensable member of the crew and we will not trade her company for anything, especially during night sailings.
Leela's trip was good, too. She used to be afraid of thunder and hid under the sofa for a long time from the noise of her neighbour's lawn mower. Now, when the storm starts, she turns around quietly and goes to sleep under the dodger.
Cats are curious creatures, they are interested in nature, and if their people are with them, they can make even the longest voyage.