Slovenian shipyard Greenline Yachts has announced plans to launch two new hybrid models at once: the 15-meter Greenline 45 Coupe and the 20.8-meter Greenline OceanClass 68.
Greenline 45 Coupe.

The Greenline 45 Coupe is scheduled to be presented to the public already in January 2021, during the Boot Düsseldorf. The model is based on a housing, drive (two shafts or a Volvo Penta IPS600 feeder; the latter will accelerate the 45 Coupe to 30 knots) and the layout of the Greenline 45 Fly.The hydrodynamics of the Greenline 45 Coupe, as in the Fly version, was the responsibility of J&J Design, and the interiors were designed by Marco Casali of Too Design.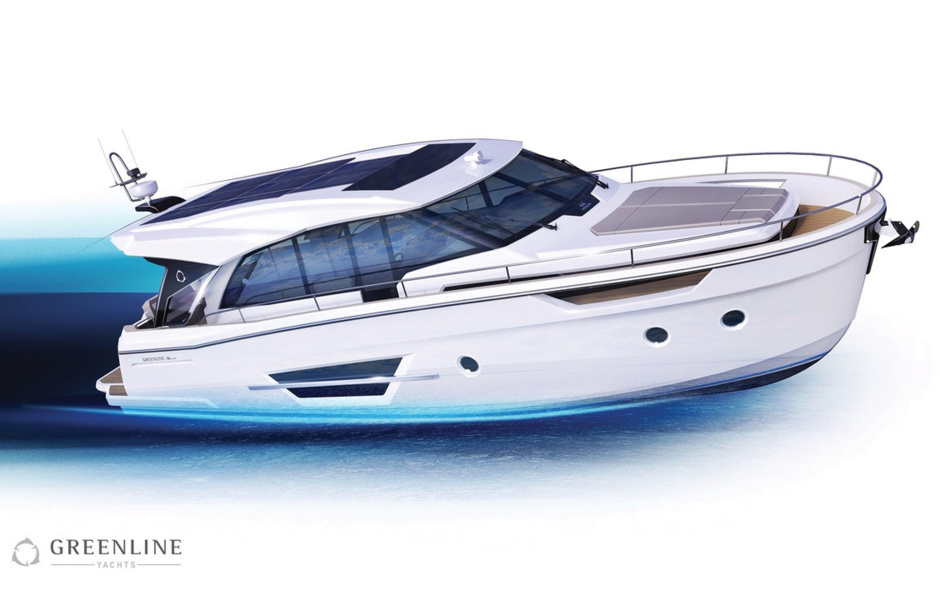 Instead of a flybridge, 8 solar panels with a total capacity of 2.4 kW will appear on the roof of the yacht, which will generate 15 kWh of electricity on a sunny day.
That's more than enough to meet the needs of four passengers without turning on the noisy generator.
Thanks to the relatively low height of the superstructure, the boat will be comfortable to walk not only in the sea, but also inland waters, and will not be afraid not to pass under a low bridge. The lack of a flybridge also means that the model can be fully used all year round, regardless of air temperature.
Greenline OceanClass 68
This model will be the largest production hybrid yacht and the flagship of Greenline. The yacht will be equipped with a combination of a 1000 HP Cummins twin diesel engine and a pair of 60 kW electric motors. In a quiet electric mode, the yacht will be able to accelerate up to 7 knots without emitting any toxic gases into the atmosphere.
The 138 kWh battery power is enough to travel up to 40 nautical miles.
If desired, the owner can double this stock.
The equipment on board will be energy efficient so you don't have to use a diesel for its work.
The OceanClass 68 diesel engine will accelerate to 25 knots. With a fuel reserve of 5,000 litres, the yacht will have enough fuel to travel at 7 knots to reach 1,800 nautical miles.
Guests will find 3 spacious double cabins, each with its own bathroom and separate cabins for two crew members.