Moore Sailboats plans to have a 10-metre trailer yacht suitable for short coastal races as well as long offshore regattas by February 2021.The Moore 33 has been designed by Alan Andrews, who was part of the design team for the TP52 class from 2000-2001 and before that was responsible for the Whitbread Round The World successful launches.
The concept for the new monotype was born rather by accident. Yacht owner and businessman Blain Roric wanted to redesign his vintage Moore 30 so she could comfortably compete in offshore races. However, in the process of discussions, it became clear that the risk that the experts would not allow the boat to compete was too great. Therefore, instead of refit it was decided to build a suitable boat from scratch.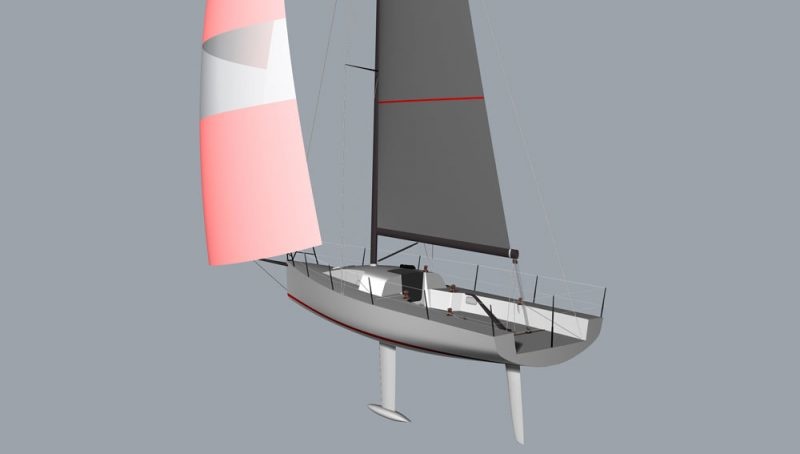 The Moore 33 will have a lightweight but solid hull with a modern hydrodynamic profile.
With a displacement of 1.7 tons and a draft of 2.29 meters, this sailboat is expected to be capable of speeds up to 20 knots.
The hull will be 3 metres wide.
She will feature an elevating keel for ease of displacement. The carbon bowsprit will be removable as well.
She will be crewed by 4 to 7-8 people. Sleeping berths in the cabin below deck will accommodate four.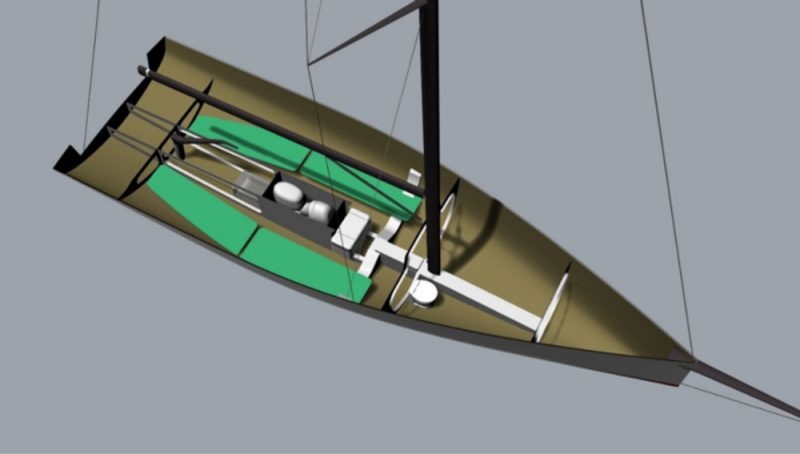 The first two Moore 33 hulls will be completed in early spring 2021. There are plans to produce one a month thereafter.