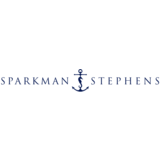 Sparkman & Stephens
US
Designer description Sparkman & Stephens
Brand History
The most titled US studio was created in 1929 by designer Olin Stephens and broker Drake Sparkman. By that time both were passionate yachtsmen and renowned experts in their fields.
Between 1937-1980, Sparkman & Stephens won eight «America»'s Cups. The boats of the studio also won Fastnet, Sydney-Hobart and twice at Whitbread.
After retiring in 1978, Stevens continued his active sailing life. In recent times the company has changed a few owners. In 2016 Sparkman & Stephens studio was acquired by Brooke Parish. In 2018 W-Class founder Donald Tofias became the owner of the studio.
Philosophy
Olin Stevens has revolutionized yacht design by bringing together mathematics, physics, engineering and art.
Specialty .
Dominated by 20th century sailing racing, Sparkman & Stephens has also created a number of motor yachts. In 1999 La Baronessa (27m) became the largest motor yacht built in the USA since the 1930s.
Cooperation with shipyards
Among S&S partners are many large shipyards: Nautor's Swan, Morris Yachts, New England Boatworks, Palmer Johnson, Derecktor Shipyards and others.
Landmark projects
Many S&S yachts have become so famous that books and movies such as the legendary Dorade or... J-Class Ranger. On the serial market, S&S were also successful. In the period 1967-1970 more than one hundred Swan 36 hulls designed by S&S and more than three hundred Dolphin 24 were built.
Team
Senior designer Bill Langan, who passed away in 2010, was the last one to work with Olin Stephens. Now more than 10 specialists work under the direction of President Donald Tofias, including senior designer Brendan Abbott, designer Zachary Yaroschuk and others.
Superyachts Sparkman & Stephens