August is the month that most yachting enthusiasts spend in Europe. Because of this, there are many interesting offers on the yacht charter market in Russia (mainly in Moscow and St. Petersburg). We will introduce the main ones below.
1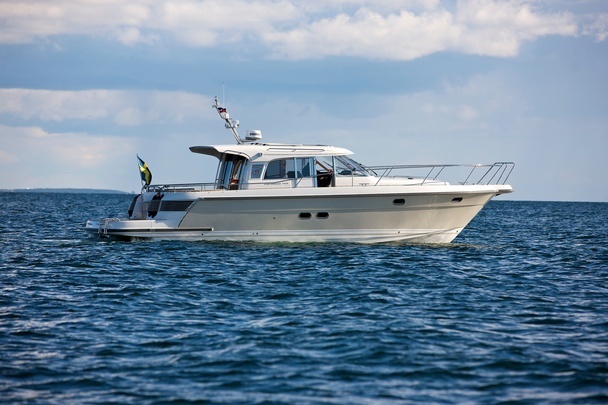 Nimbus Motor Yacht (43 feet)
Empty Leg from St. Petersburg to Moscow with over 50% discount
Another boat, available exclusively through itBoat. 2012 year of construction, perfect condition of the new yacht, as well as the comfort and seaworthiness hardly found on boats of this length. There are 2 full cabins available for guests on Nimbus, ideal for a small family with children or two pairs of friends. On board there is a hot water system and a diesel heater, the salon of type "hardtop" is completely closed from a bad weather - so that on this boat will be comfortable even in bad day!
We offer this boat for a 6-day transfer from St. Petersburg to Moscow at a fixed price. 490,000 rubles, including fuel. The standard cost of such transition is over 1 million rubles. Transition dates - any, from August 10 to September 10. Please note that this is selective charter and preference is given to friends and acquaintances of itBoat.
For more information please call +7 (495) 77 11 700 or e-mail [email protected].
2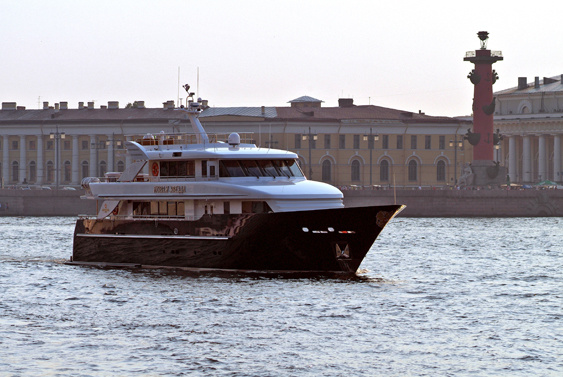 Motor yacht «New Star» 35 meters
« New Star» is the largest and most luxurious yacht available for rent in Moscow.
It's only in August that we offer this boat on special rate 14 000 euro / day (not including fuel, parking and dry cleaning), instead of the standard price of €15,000. But that's not the main thing. The main thing is that in August the «New Star» is relatively accessible, as in all other months (including winter!) it is actively used by its owners, and it is almost impossible to find free time for charter on it.
We are also ready to offer you an additional discount when booking two days or more. Please note that although the charter of this yacht is advertised by many agents, only we have direct access to the owner and a real (not virtual) opportunity to charter this yacht!
3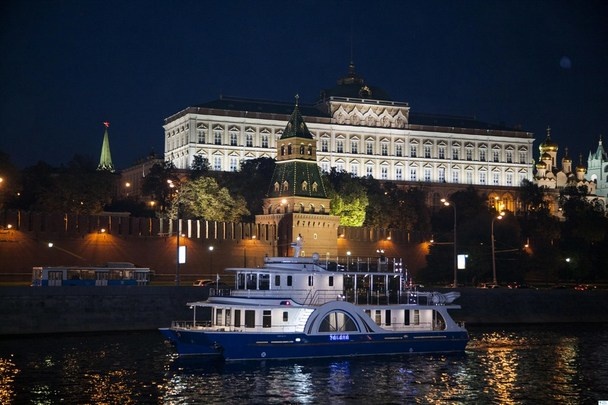 Exclusive itBoat!
Motor Yachts «Joy» and «Fun»
"Otrada (2008) and Zabava (2012, both 24 meters long) are boats with a unique concept: motor catamarans in the style of Volga wheeled retro-parachutes. The interior is at the level of the best superyachts of Dutch and Italian construction. Spacious decks give an opportunity to gather on board a large (up to 25-30 people) group of guests for a one-day event, and four full cabins - to arrange a cruise for the company of 8 people.
This is not the end of our special offers. Call +7 (495) 77 11 700 or write to [email protected] and we can think of something special for you!