In the dashing nineties in Russia there was a certain image of a businessman as an unprincipled person for whom the main law is to increase profits while minimizing costs. In the 2000s, the situation began to change slowly but surely. There appeared businesses for which successful success is not an end in itself. What was surprising was that a business with a human face, which instead of enrichment sets socially important goals, suddenly turned out to be viable, and even - paradoxically - successful.
In the yachting» industry one of the examples of such business is the Wind Power «Company, which»grew out of pure altruism: Maxim Pinigin, who became «ill with yachting, organized free yachting training in Moscow for his friends and acquaintances. At some point he realized that people learn better and miss classes less if they pay at least a symbolic amount.
Today the Wind» «Force is a school with three branches (in Moscow, St. Petersburg and Sochi), sailing expeditions around the world, regattas in Russia and abroad, a yachting magazine and even... online shop with yachting outfit. The latter was launched in the midst of the economic crisis associated with the coronavirus pandemic and painfully hit the entire yachting industry.
We talked to Maxim Pinigin, founder of the Wind»«Force, and Alexander Skolkov, creative director, about how they suddenly turned from a friendly community into the largest sailing company in Russia.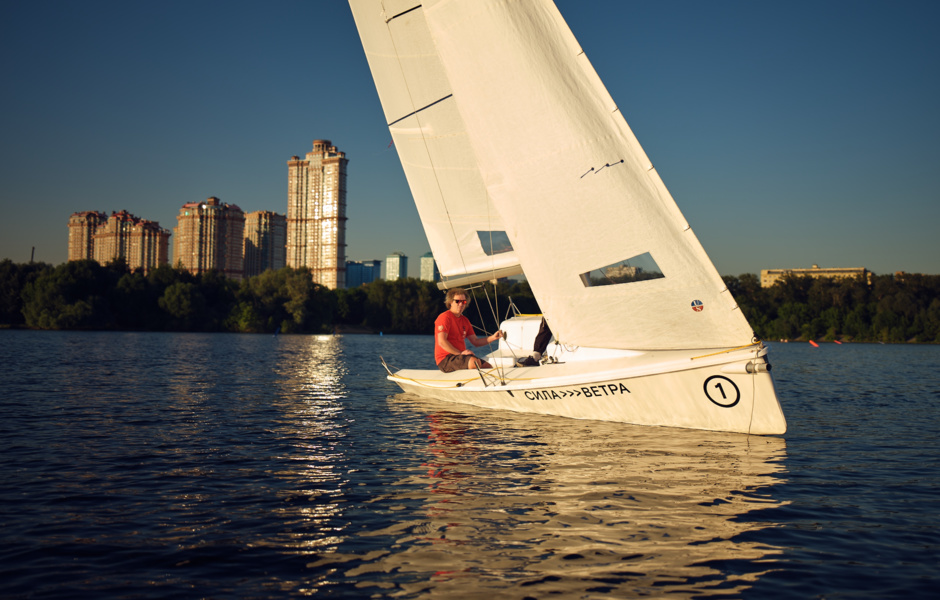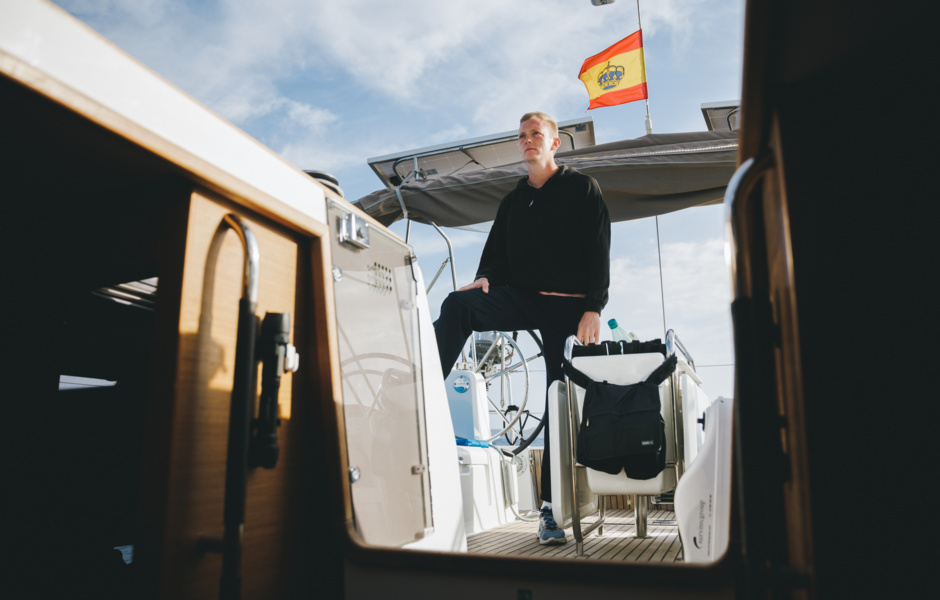 About pricing and margin
A: When we first started, the whole market was much more expensive and we were much cheaper than many. And in terms of school, travel, and training.
It seems to me that the prices have basically become lower under our influence.
In the past, elitism was common to the entire market. You could buy a yacht in Montenegro, sit and wait for people to come to you. You didn't have to advertise it all. To you have come 3 persons, you have collected from them rather big sum, and you already in a plus and, as though, it enough.
We had a fundamentally different policy from the beginning. We wanted to call our friends, we wanted the prices to be fair, we wanted it to be inexpensive for our friends.
If we have a small margin, but a lot of people will come, because there is a great demand and it is a great product, then we will earn with this small margin on a large number of people.
If we call a bunch of people with that kind of margin and they don't come, then nobody needs to close it.
Regattas in exotic directions, obviously, are more expensive. But that doesn't mean we have more margin. There is just more and more expensive: boats, the cost of sending our skippers on tickets, and so on. The pricing is basically the same in all our products.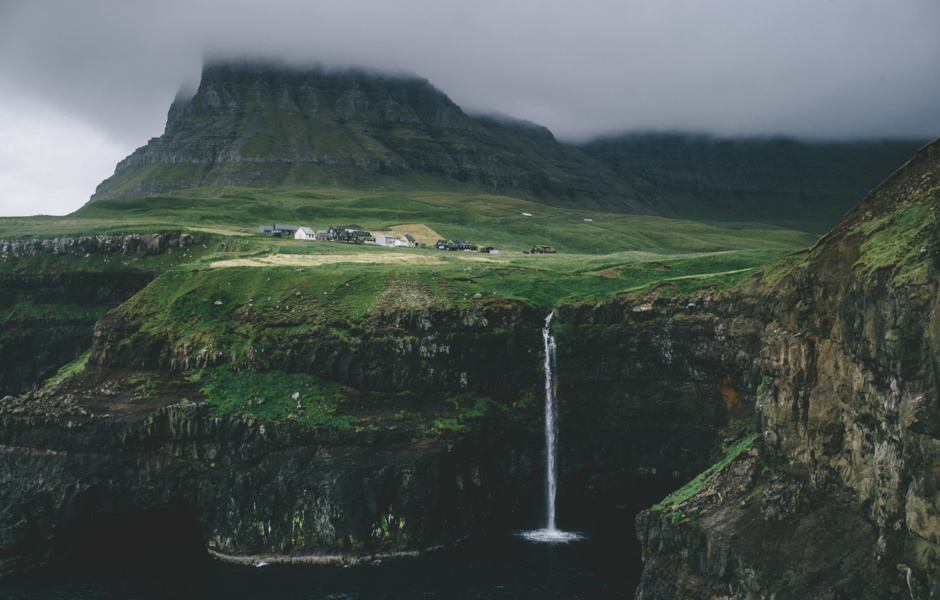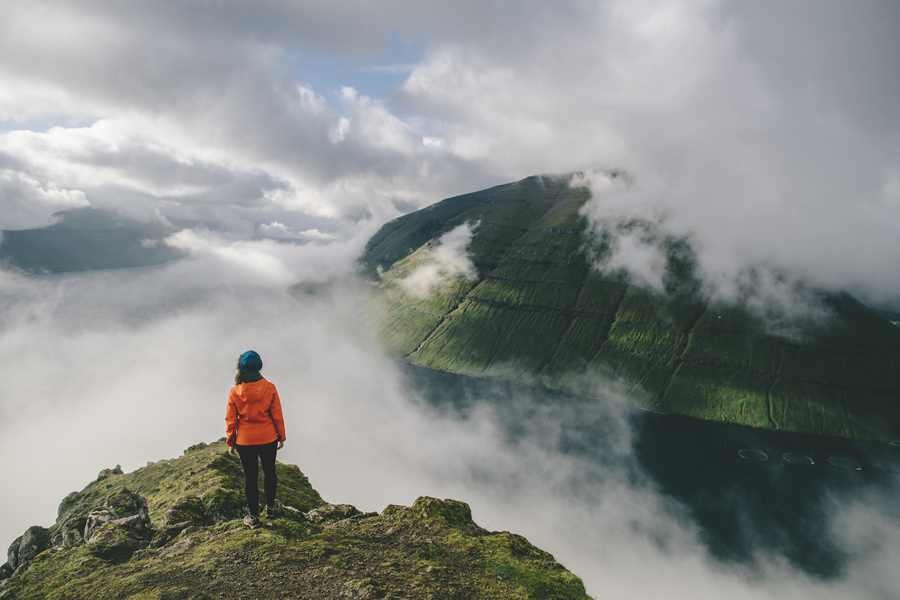 About the competitors.
A: We don't see any competition. Even if there is, it's more of a competition to do something cool. It generally leads to the industry to develop, to get more attention to it.
I would imagine our competitors in the Peanut«, Strogino»and what's going on in Moscow, some volleyball players in Gorky Park. Do they go to volleyball or go to yachting? That's the competition. Competitors for attention. Everybody will be running now, because Nike advertises running shoes, or will everyone be yachting? That's what I understand, there is a gigantic cultural competition for the attention of a very large audience.
OR «WIND POWER ?»
Will everyone go to hotels to rest, to beaches, or will we convince everyone that yachting is more interesting? It's a competitive game, but it's not a battle between two stalls selling poppy buns and curd buns.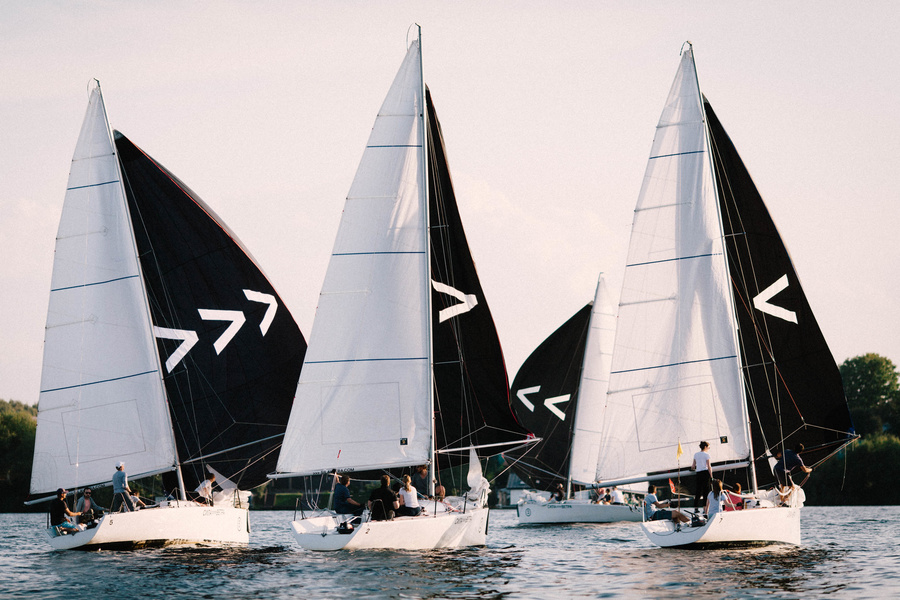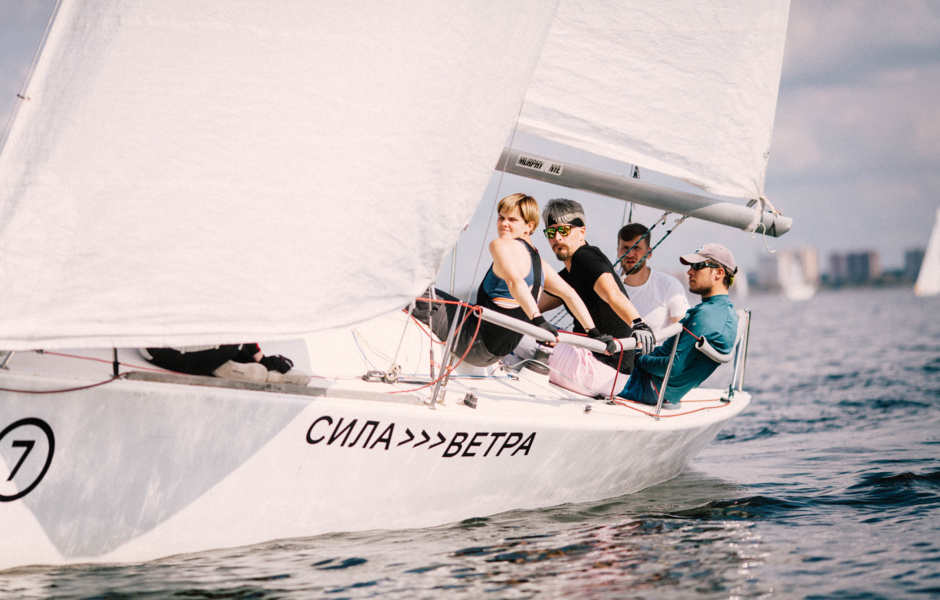 In some specific areas, there may be someone who can compare with us. But there's no one who does it all to this extent.
IN SUM, IT TURNS OUT THAT WE HAVE NO COMPETITORS.
We never wanted to be the biggest or earn the most. Growth has always been organic. for example, we opened a branch in sotschi when we received a request from our audience for winter races. that's how things develop slowly. and then you look suddenly, and we are the biggest. Although we didn't want to be the biggest.
In 2019, >30,000 people took part in training and regattas Wind Force in«Moscow. 2,000 people»took part in field projects. In 2020, the branches in St. Petersburg and Sochi started working.
About new branches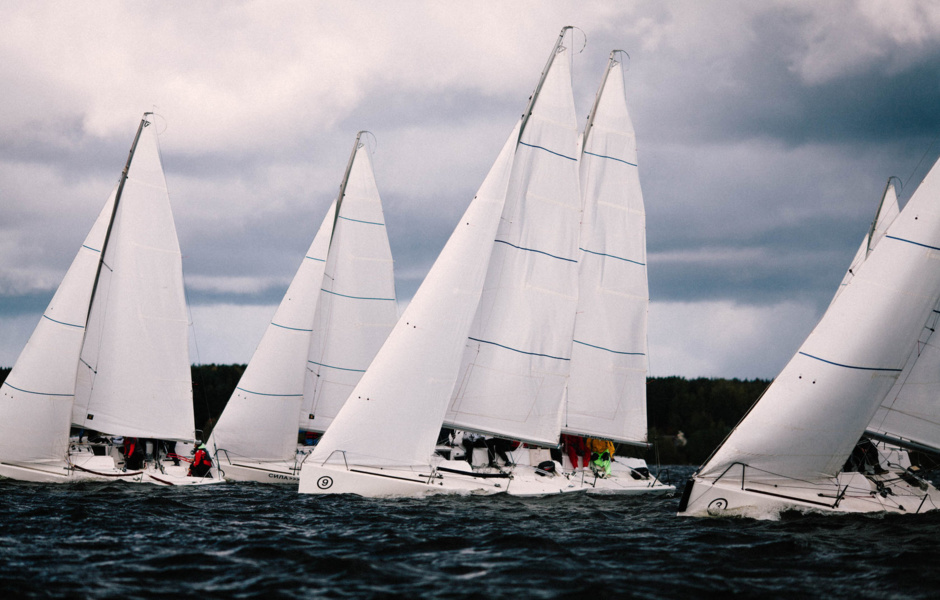 M: We don't think about the benefits of the product or how much money we get from publishing a magazine or from school or anything else. We want our audience to be comfortable and we think about it first. We want a person who has fallen in love with yachting, and has a vacation twice a year, can come on weekends or weekdays for training in Moscow, Moscow region, in St. Petersburg, Sochi, Nizhniy Novgorod - anywhere. I want him to feel comfortable and to see people near him with whom he enjoys communicating.
A: We really like our approach, we think it's honest.
Our «expansion», if so called, is not based on the fact that everywhere ponaotryvat branches and make a profit, but on giving our Moscow audience the opportunity to go for a ride in Sochi, in Peter, and get there the same experience.
Someone's gonna be into these cities too, and there's gonna be local communities. Let's do a regatta, Cup.
M: The team in the branches will be regional. If you dig around, the pros are everywhere. In Anapa, almost the entire sailing industry has been destroyed. People are left behind. The children's school was closed, the territory was taken away, but the coaches stayed. That's where they live. And they would love to work, do what they love to do. If we can do something there and give these people a job, great.

About the coronavirus.
A: What's happening now is, of course, a crazy serious blow to business. I'm talking quite calmly now, but when it started, we were pretty worried and didn't know what to do with all this.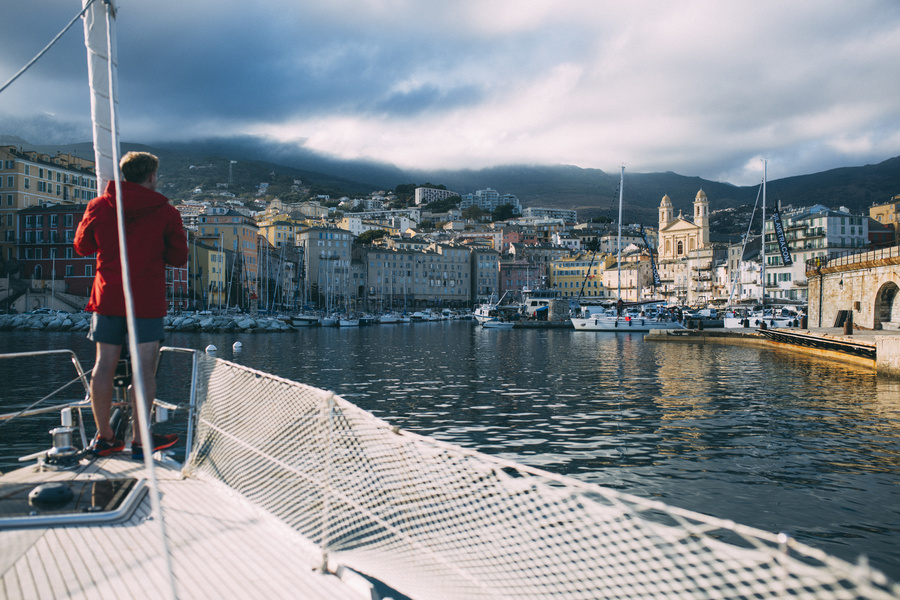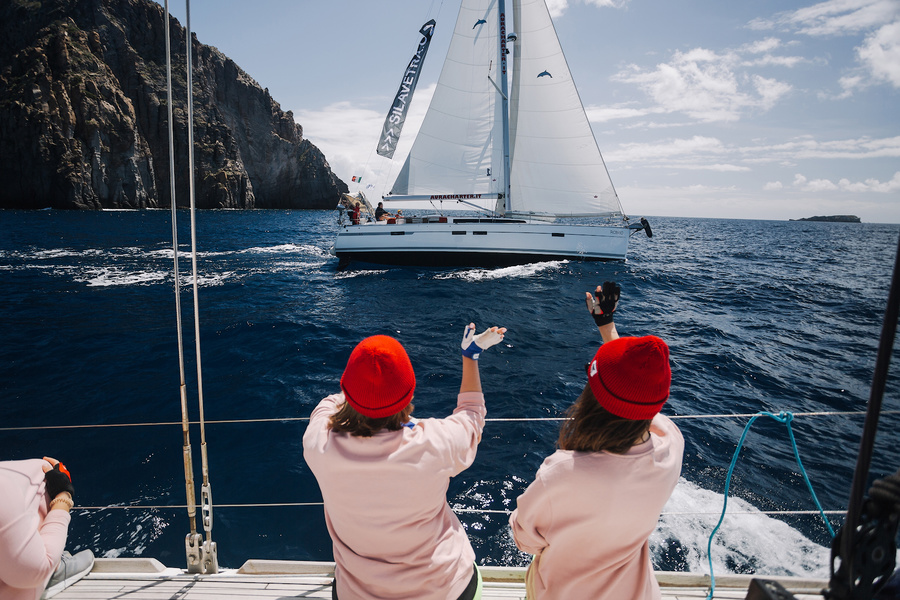 We had to reschedule to September «the big regatta»that takes place in Italy every summer. We started to advise our clients who also booked a charter and had to cancel or reschedule it, helping them to communicate with charter companies.
But we didn't leave any plans for development in Russia. On the contrary, we will concentrate on them this year.
The branch in Sochi will be fully operational as soon as quarantine is lifted in Russia. We plan to hold there practical classes Captain's School«,»it will extend the season and make up for lost summer because of coronavirus time in winter.
Obviously, we are all going to have a strong reduction in all our activities, be it a sailing expedition or a corporate regatta. That after a while we will all feel the effect of a reduction in purchasing power.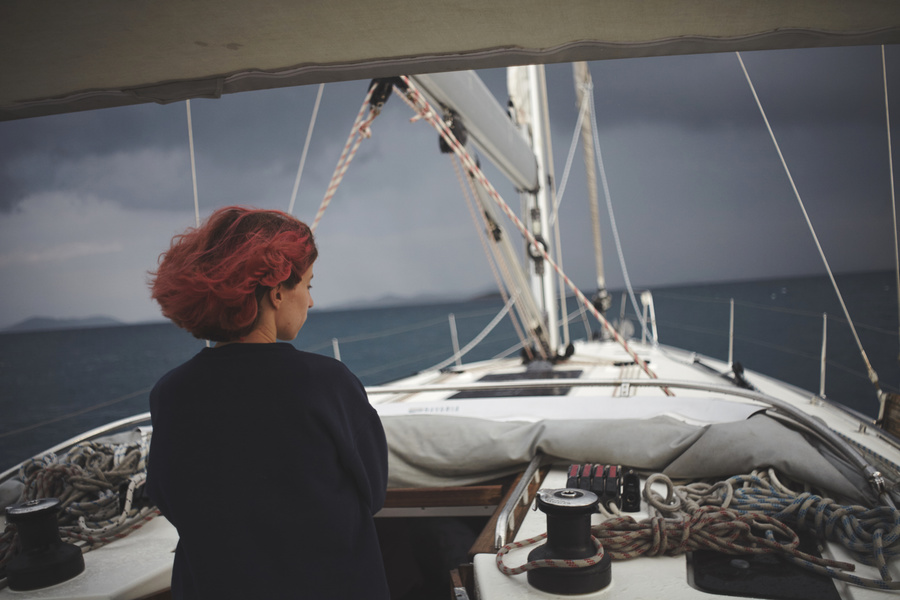 But we realized that it was pointless to give up and panic in this situation.
We want not just to survive, but to use the crisis as an opportunity to revise and improve our product, to offer our audience something new.

We began to make daily free lectures on Facebook, more active social networks and a magazine. We continue to translate films. I would like to tell the audience that quarantine is not a reason to completely forget about your dreams and hobbies.
In addition, we have re-assembled some of our paid courses. In particular, we've transferred to online Captain's School. Yesterday a new group started, there must be 17 people in it. That's even more than people come to us as usual.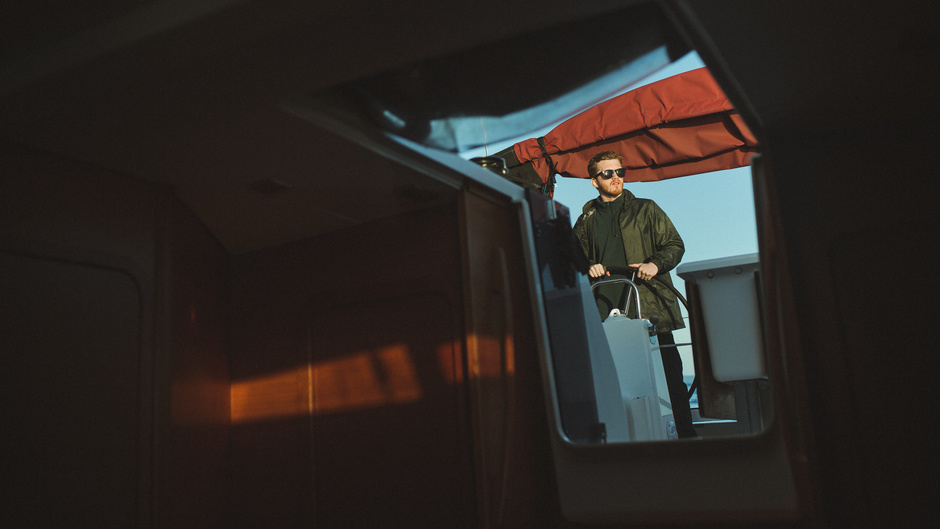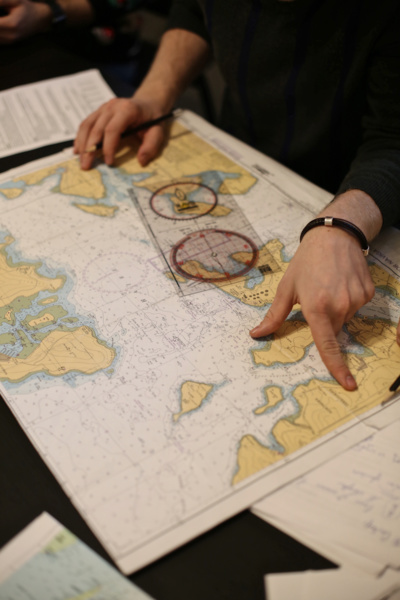 Finally, a couple of days ago, we opened an online store where, in addition to the yachting clothes that we produced together with the Russian brand Grunge John Orchestra, we offer quality logbooks that our audience has been waiting for. In Russia it was still impossible to find a logbook that would not look like a school notebook.
And we also want to support small businesses that do two or three regattas a year and have no fleet in Russia.
The closure of the borders has put their existence in jeopardy. We have invented a service that will allow such companies to rent free boats in Moscow, St. Petersburg and Sochi for very little money and earn extra money at regattas in Russia, or to offer their audience the exchange of foreign trips for training inside the country. Soon we will present this service on our website.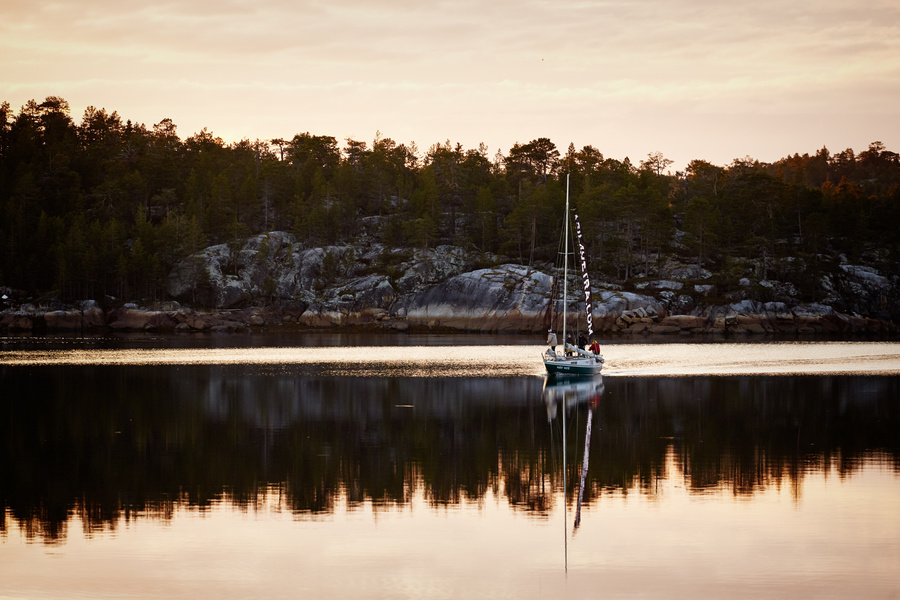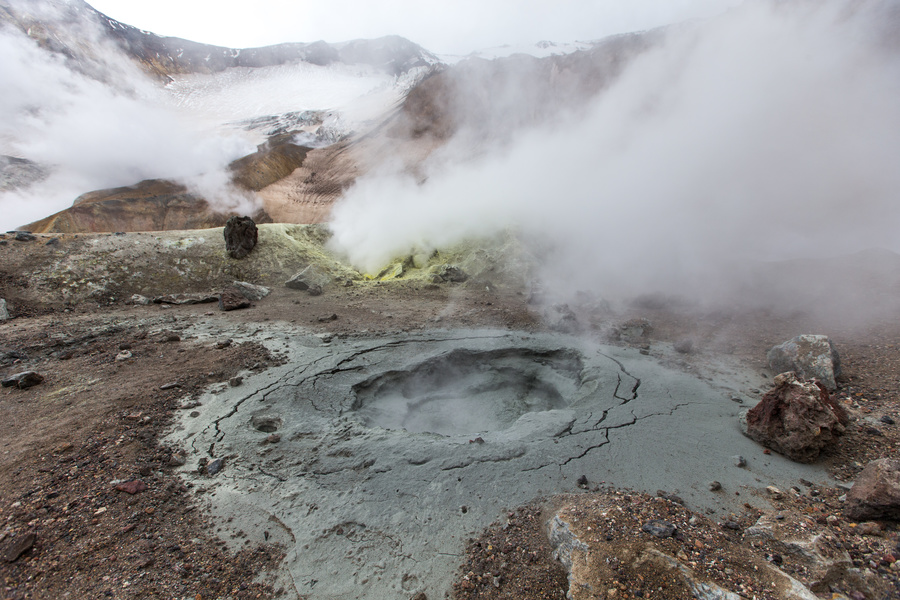 Again, we do not see our competitors as companies that are doing basically what we are doing - promoting yachting. I think that instead of isolating ourselves, we should unite now and help each other. It all fits into our concept - we are trying to remove the elitism of yachting, to make it more democratic.

About the concept.
The difficulty is that a person who has no friends from the world of yachting has quite a few barriers in his head. For example, he thinks it's expensive. Also, that it is super difficult, that he will get into a storm, that he will be motionless. We are trying to dispel these myths with our marketing policy.
It is a question of cultural context and of representing yachting not as a closed and complex activity, but simply as an alternative kind of rest.

ACCESS TO THE LEVEL, WHEN you travel by boat instead of the usual car, DON'T WORK.
People learned how to use couch surfing at some point - they started living in hotels. Then they learned how to use Airbnb. Now every other person rents a place on Airbnb and uses it. Why not teach people how to walk on boats? Explain to them that it's okay, that there's really nothing complicated about it. How do I get on Airbnb? You make an offer and you're in! It's the same with boats.