Taiwan-based superyacht builder OceanAlexander has unexpectedly decided to tap into the emerging niche of small motor yachts with outboard engines. The 13.7-meter (45-foot) project has been given the name 45 Divergence, meaning «divergence», «mismatch», «mismatch». She is scheduled to debut at the Miami show as early as February 2019.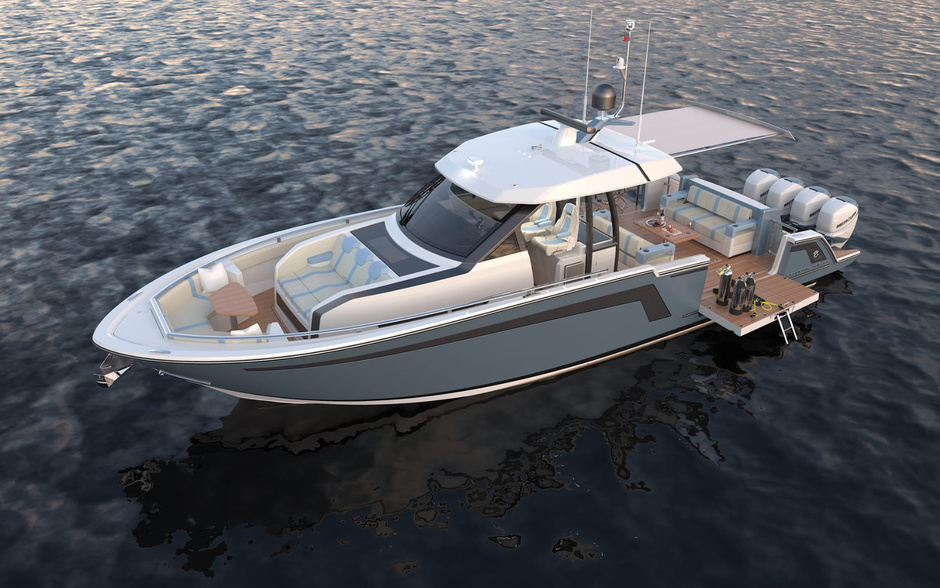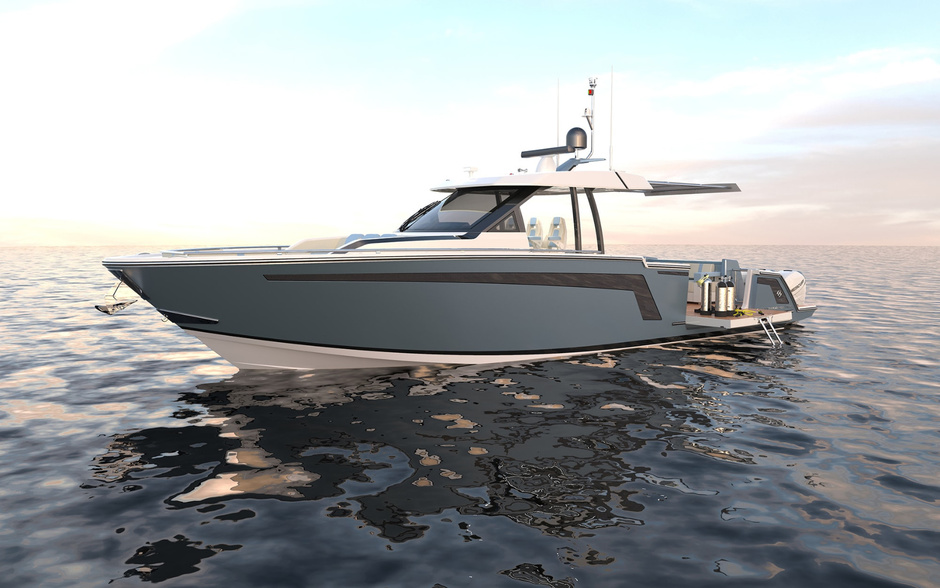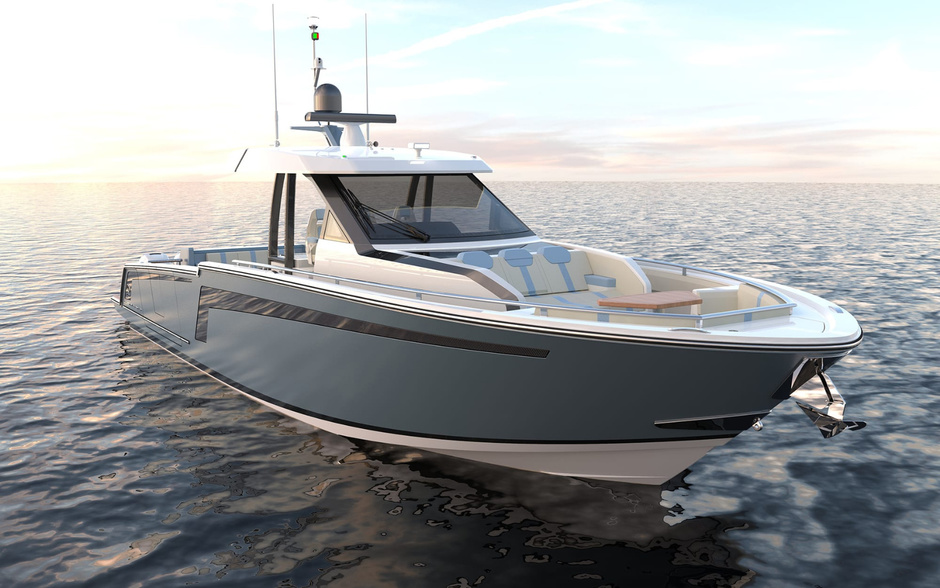 «The 12-15 meter boat segment is really popular. We thought about this project three years ago, but the time wasn't right then»," explains Ocean Alexander vice president of marketing Sally Doleski.
The right time is now. Divergence is being built at the shipyard in Merritt Island, Florida, USA, which opened in 2016 to build the company's 20-metre projects. After Sea Ray announced the closure of its Merritt Island shipyard in early summer and four hundred professionals were left without projects, Ocean Alexander decided to tap into this source of manpower.
The design of Divergence is influenced by Ocean Alexander's «older sisters». This is perhaps most noticeable in the cockpit area, where the folding sides widen the space to reveal a view of the open sea that can be enjoyed during lunchtime outdoors. Retractable stairs, concealed within the foldaway sides, make this area a playground for the kids in and around the water.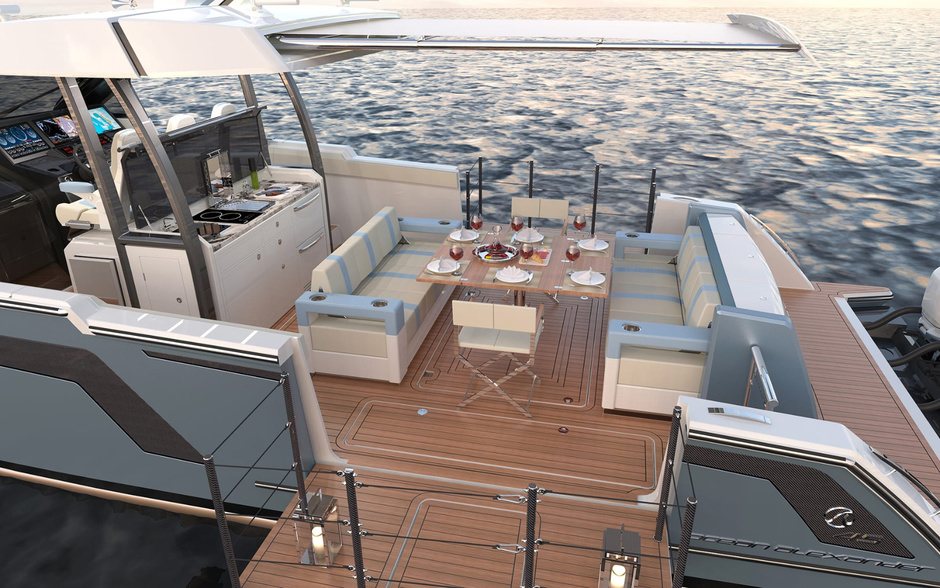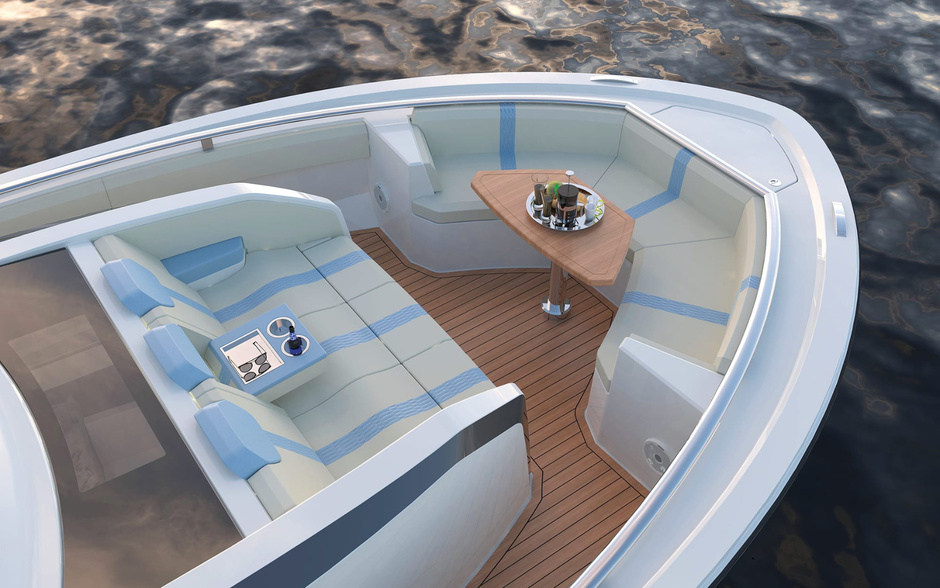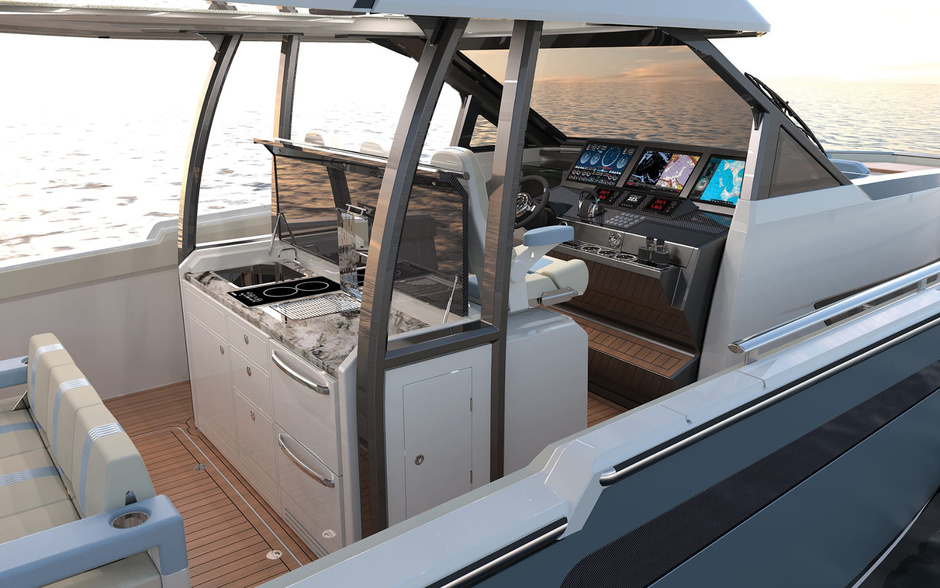 It is planned that the boat can be equipped with fishing equipment upon the owner's request. Fishing rods brackets will be installed on the transom and the deck design will become more utilitarian: the authors suggest to avoid wooden finishing.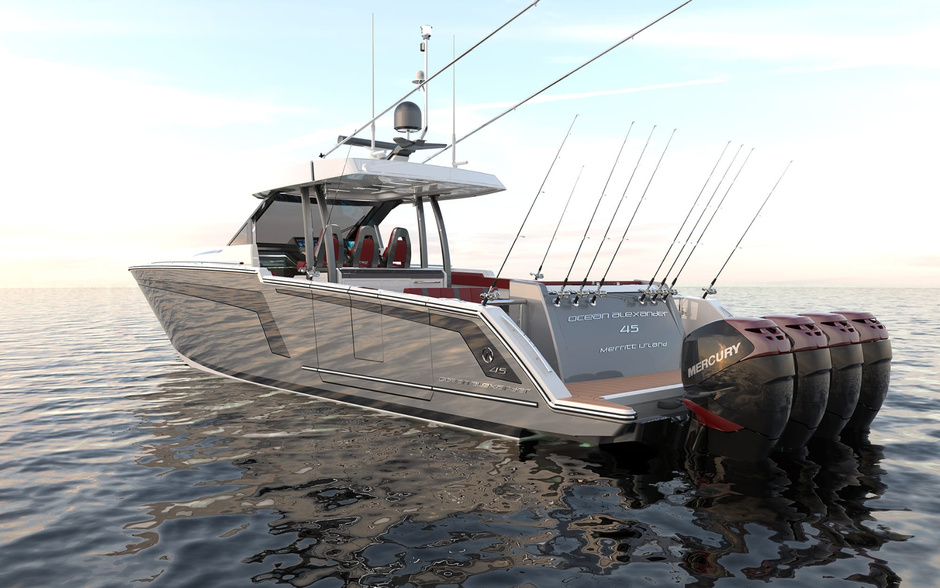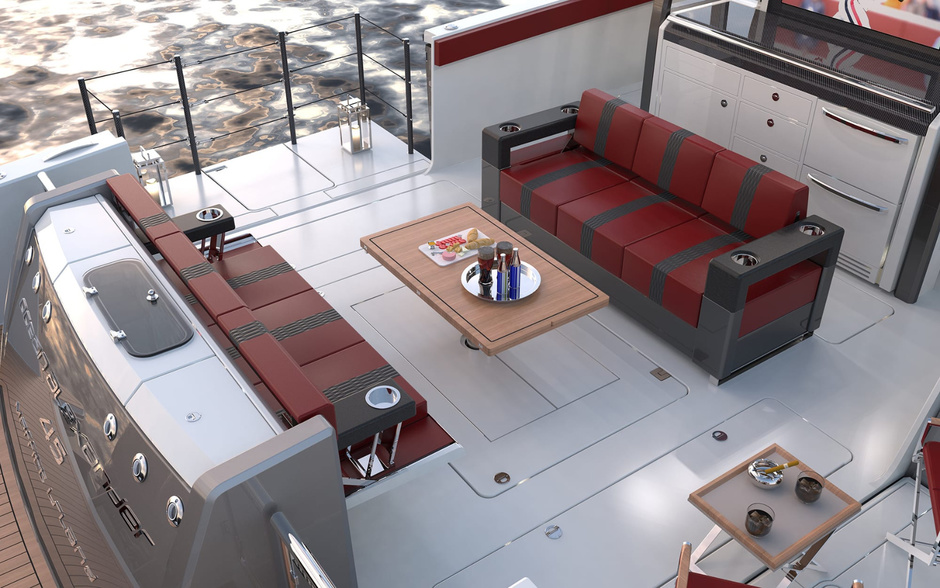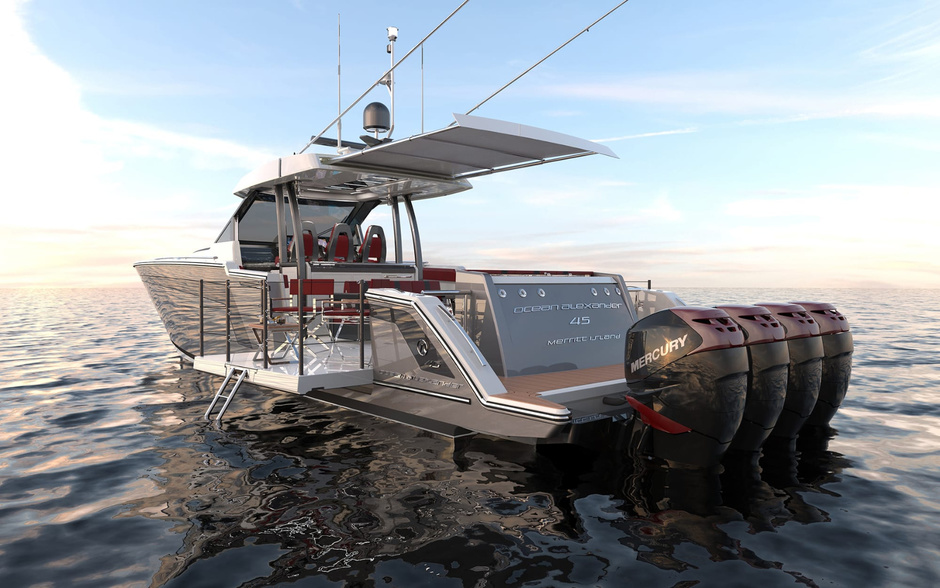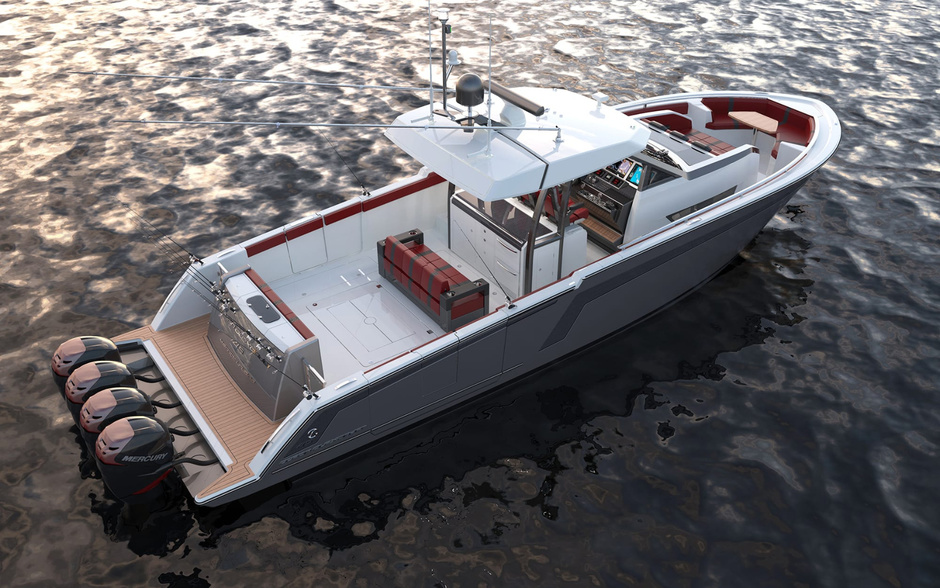 Spacious - as much as possible on such a small boat - staterooms below deck may serve as sleeping quarters and living rooms, depending on crew needs. In the forward area, guests will find a shower. In terms of comfort and amenities this room is likely to take the best that a company accustomed to designing superyachts has to offer.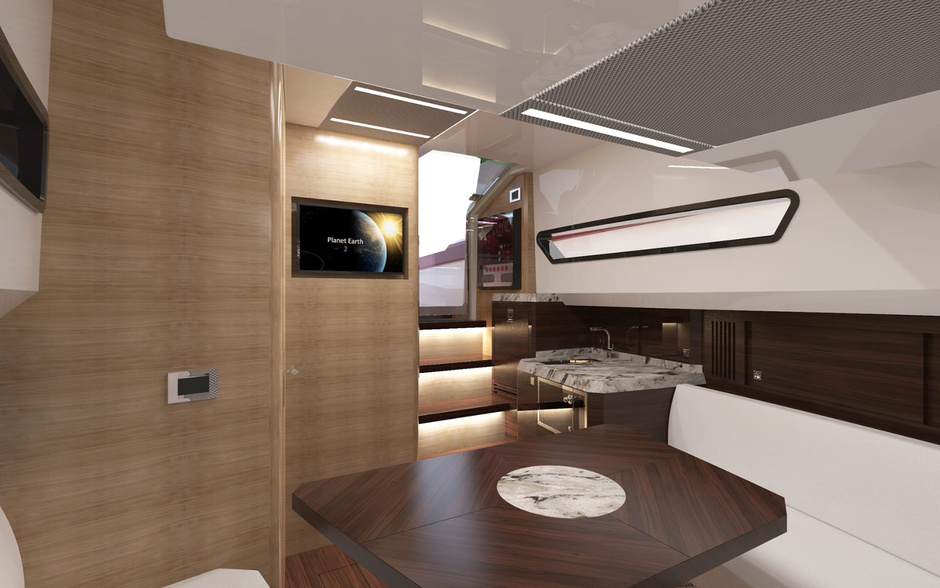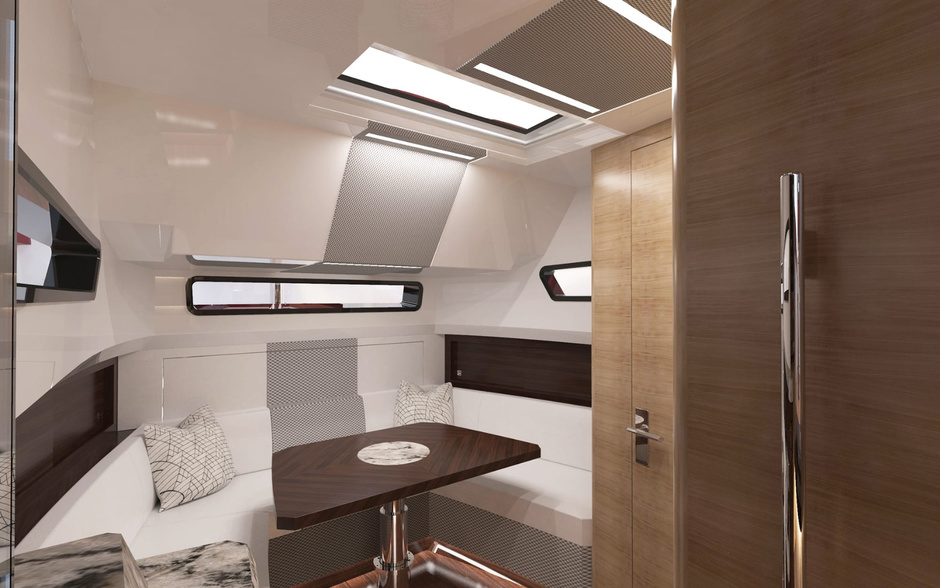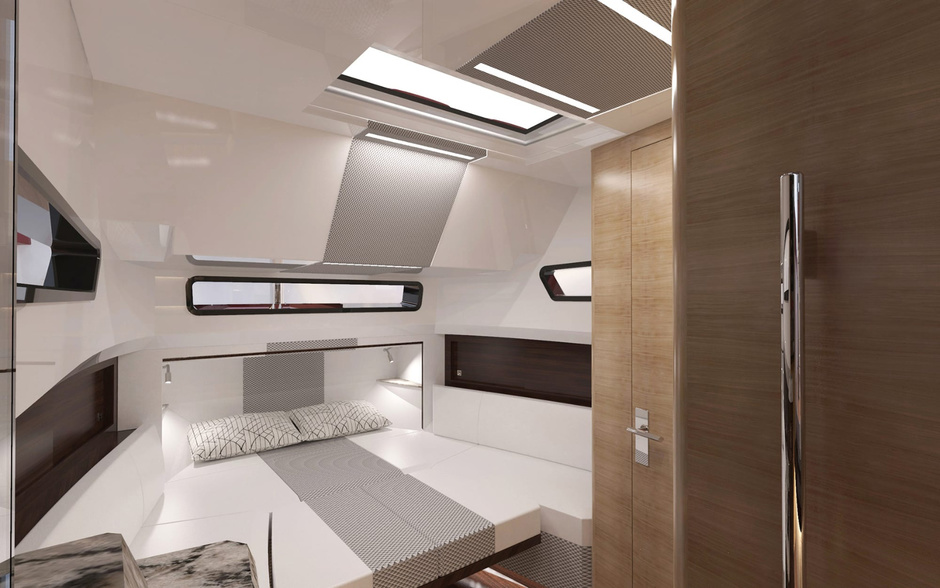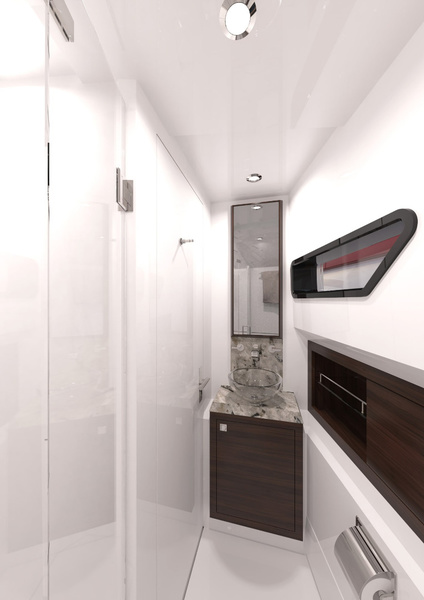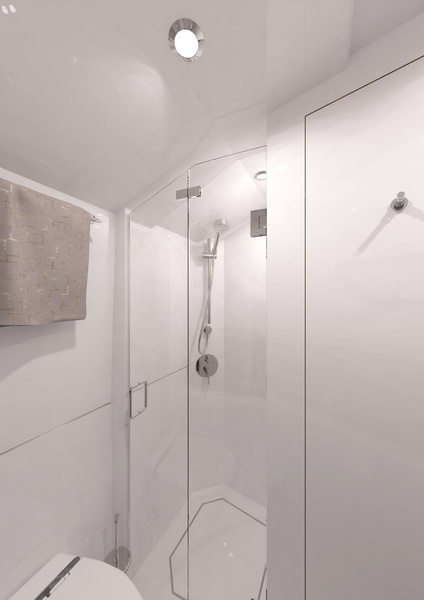 According to Doleschi, the company's clients have already expressed interest in the new model.