Catholics and Protestants around the world are celebrating Christmas, which means the start of the 74thannual Sydney to Hobart (Australia- Tasmania)race is just one day away. The 9.2m Jarkan 925 Gun Runner will be the smallest of the 92 boats to make the start. The vessel is tiny by regatta standards, not only in size but also in crew (only six people, five of whom are a new, little sailed together crew of Australian servicemen) and has an annual budget of only $4,000.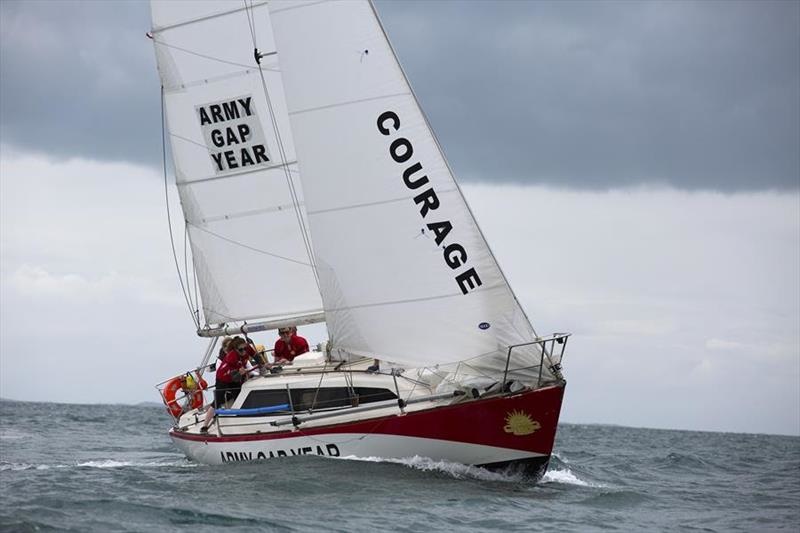 The soldiers aboard Gun Runner during the regatta will not appear by chance. Owned by the Australian Army Yacht Club, Gun Runner is used throughout the year by the Army to show new recruits the value of courage, initiative, mutual respect and teamwork. A total of around 200 people have taken her out on the ocean during the season.
« Under normal circumstances, Sydney to Hobart can be a challenging race: it's not easy to bring a new team together and get people to work together. But the soldiers have been instilled with that. They are able to work under pressure, to respond to instructions and suggestions. They work together as a team to achieve a goal, even though there are no superstars among them»," Reece Young, Gun Runner's permanent skipper, tells Yachts and Yachting.
The team has been preparing for the upcoming event by participating in the CYCA Twilight Series in Sydney Harbour. It will take Gun Runner around five days to reach Hobart. For Young, this will be his second participation in the famous regatta.
« If you do it once, it's a great achievement. But if you come back the following year and finish it again with a different team, it's a huge testament to the fact that it's really possible to do this event successfully. You just have to believe in yourself. It is not only multimillionaires, supermaxisand other types of boats that have the ability to finish a race. Everyone has it»," Young continues.
Gun Runner owners ShaneKearns andSean Langman will also race in small boats. Kearns on a ten-meter S&S 34 Komatsu Azzurro and Langman on a Reichel/Pugh 65 Naval Group. In 2017, Langman's boat, the nine-meter Maluka, was the smallest participant in the regatta. According to Young, the example of competitors on small boats like Langman and Kearns inspires his team.