Today in Dusseldorf started for me with the second massive stage «of development» - numerous colleagues, previously known to the author of these lines only in absentia on social networks, got off the planes and rushed «into battle».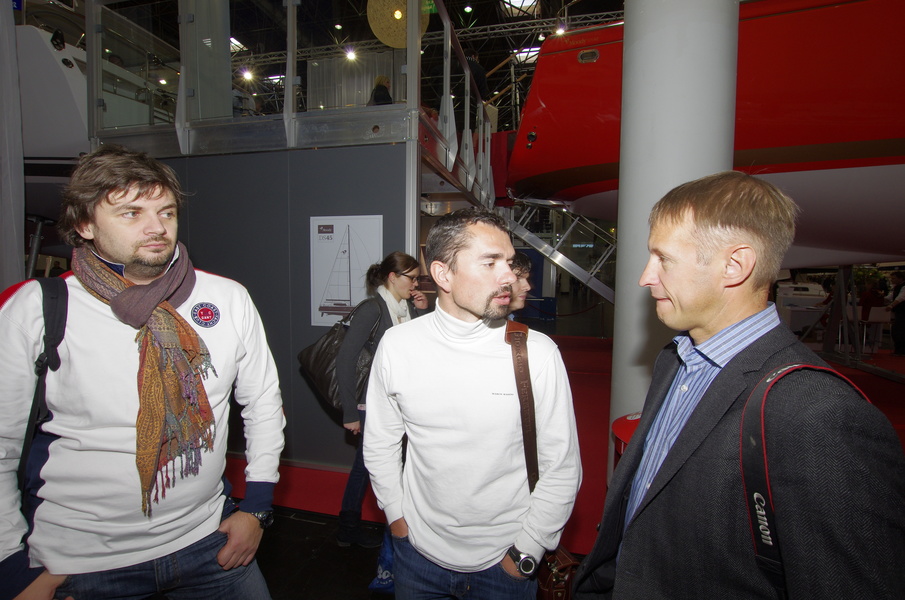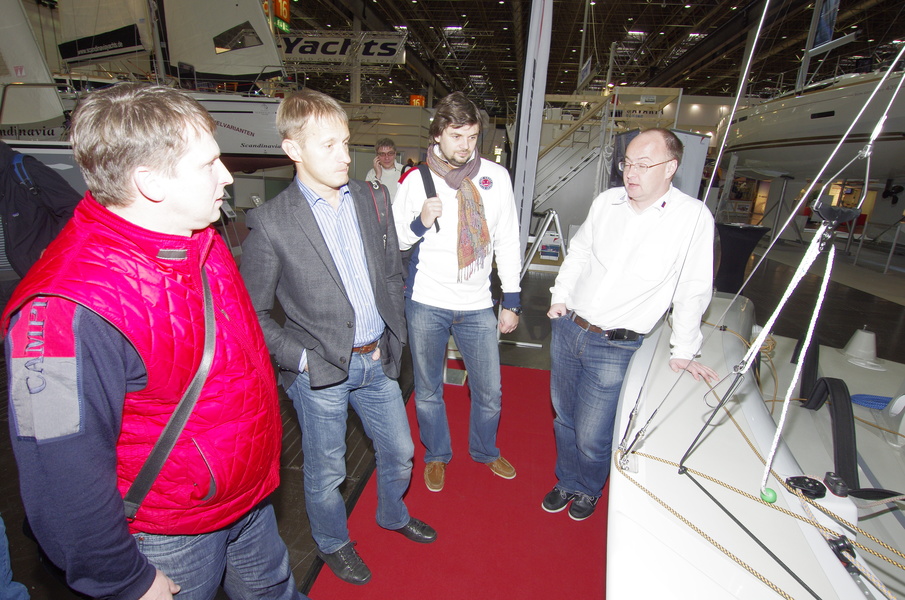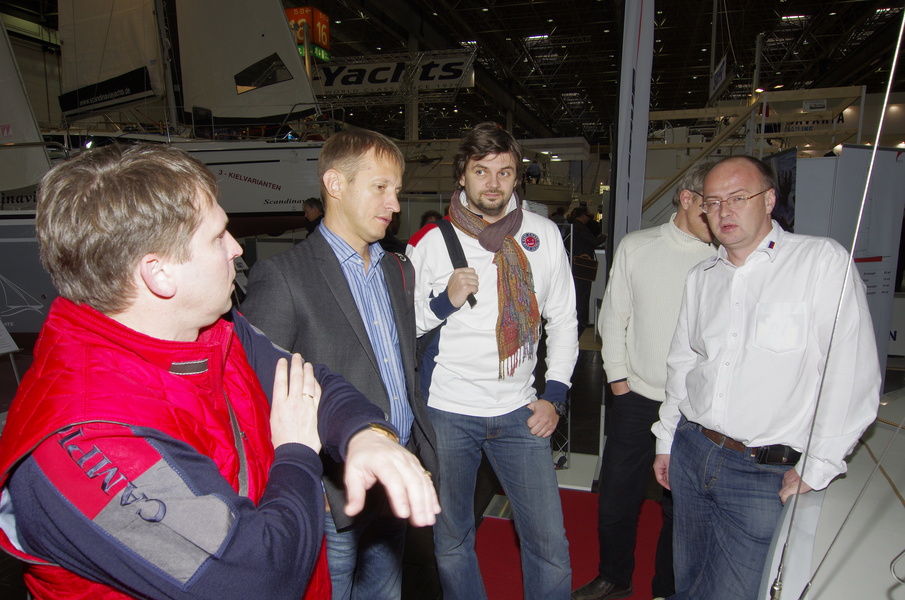 The purpose of the first «battle» was an attempt to determine which of the many types of sport sailing yachts has a chance to become in Russia «class #1» in the category One Design. There are quite a few contenders for this honorary place - among them are well known to all of us EM-CA, Laser SB3, Laser Bahia, and other «ideologically close» boats of similar types. Our team decided to have a look at one of them - Polish Sigma Active that attracts particular attention with its high power-to-weight ratio and relatively low price (it is feasible to supply these boats to Russia for the final price of just under 14 thousand euros.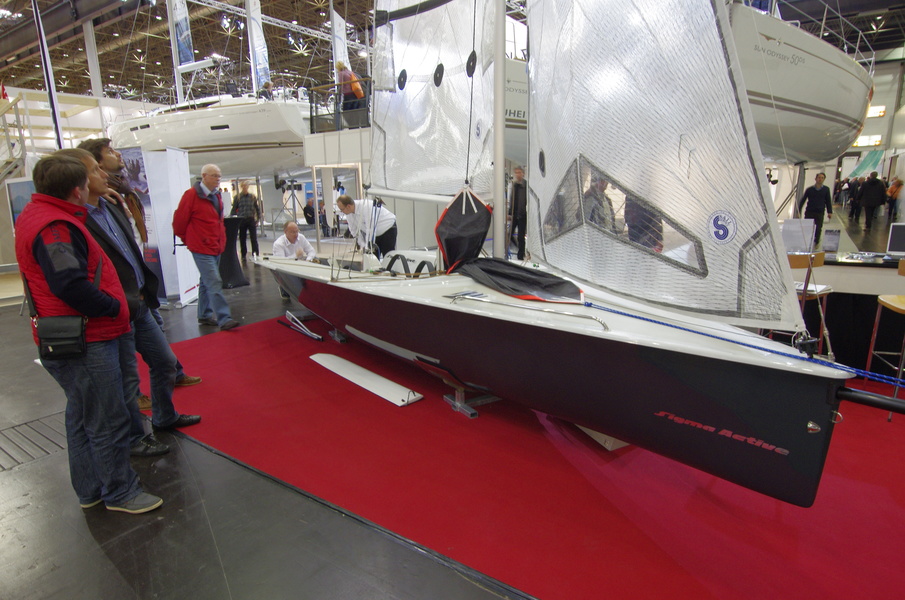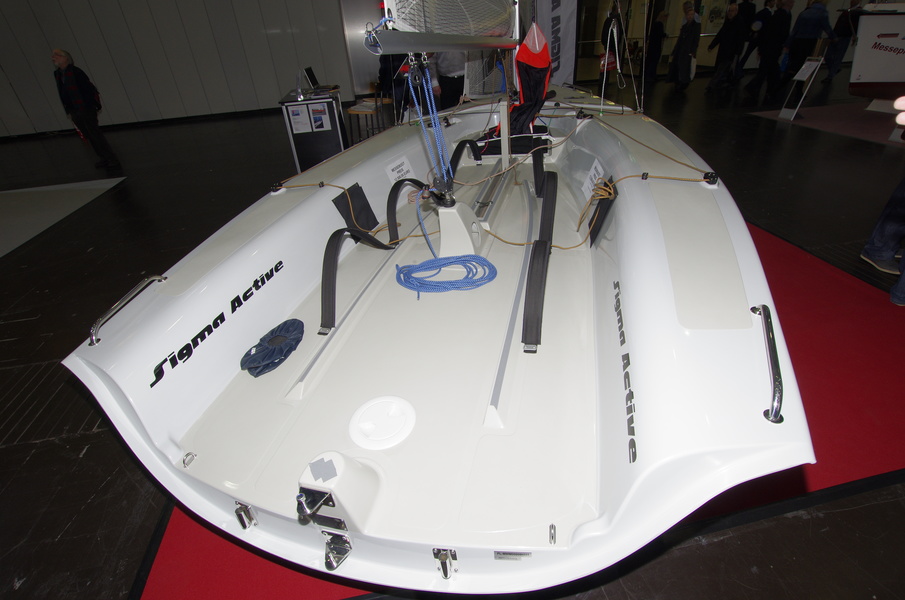 An important detail of this six-meter long boat with a heavy centreboard is its high stability, which makes it virtually impossible to capsize.
Approaching the stand, we found President WFSU . G. I. Shayduko, obviously indulging in the same activity that we were thinking about. «Gueorgui passed by the boat from different sides, grabbed the jib and the boom, tried on». Sigma Active seemed to be of great interest to the president.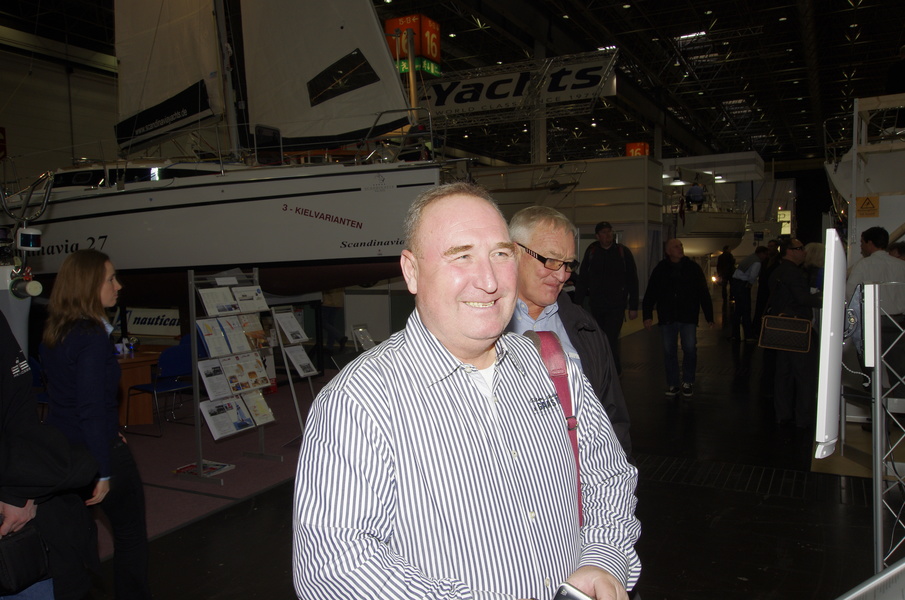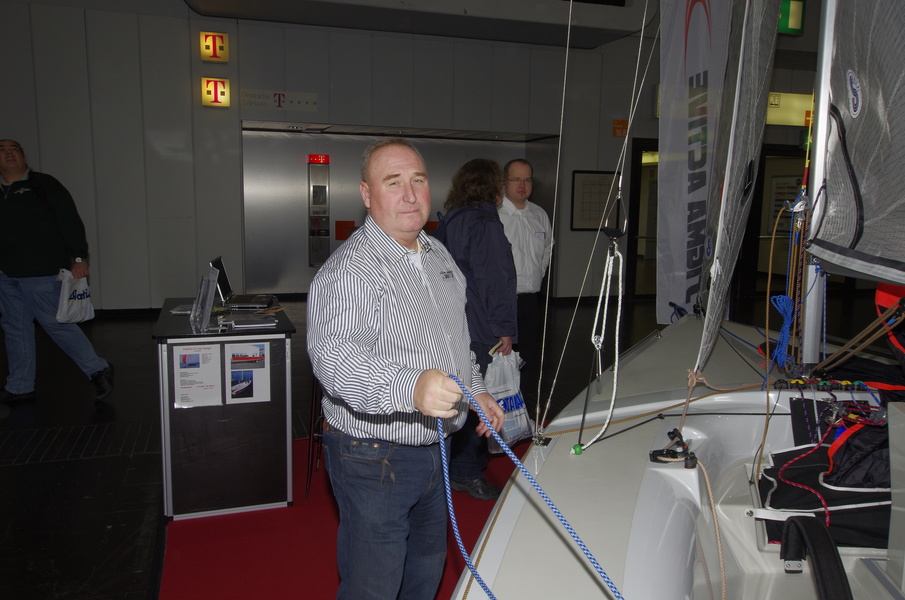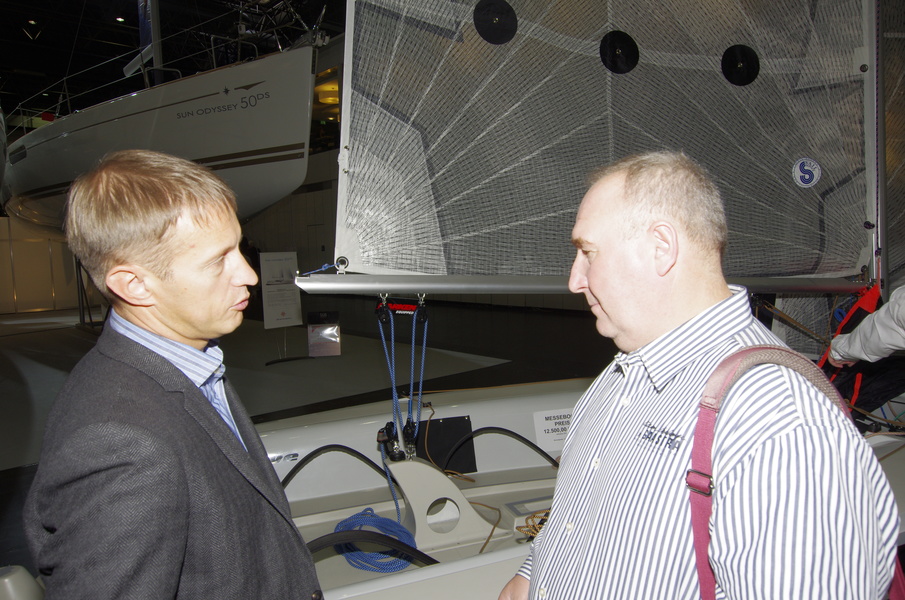 However, he (a diplomat, after all!) tactfully declined a direct comparison with EM-KA. It is quite understandable: firstly, EMK is national project and it is not worth, how ever, to compare it with any Poles, secondly, it has a very respected person behind it, what is also impressive.
However the landing party that arrived from Kaliningrad was clearly inspired by the Polish boat, so it's not impossible that soon Russia will be racing match races on those nice trikes.
Then «the Slavs in a noisy crowd» proceeded to another brotherly stand - «our old friends», that is in this case the same Poles exhibited yacht Casa 33 DS.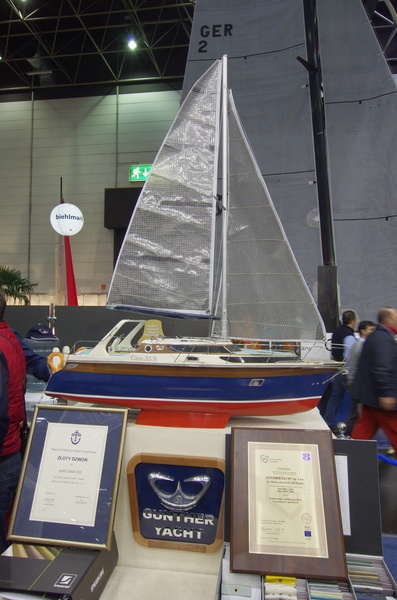 «Well, I'll give you! » , - as the hero of one book used to say. I mean, to go like this - and on a 33-foot steamer?
Oysters shrink nervously into a lump, Amel smokes, Shipman goes to periscope depth.
Well, first of all (I chuckle nervously), the transom of the cockpit has a grill grill on the starboard side and an additional washstand on the port side.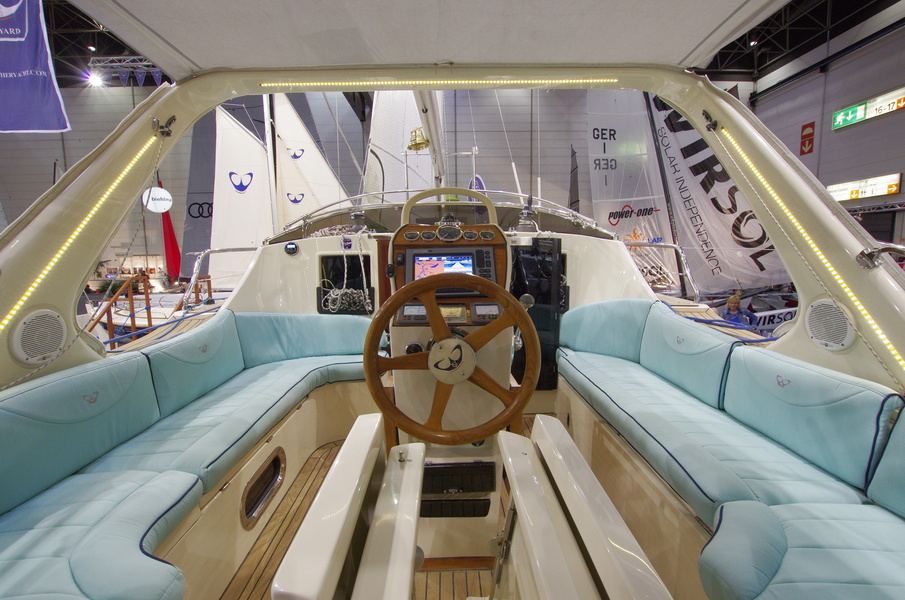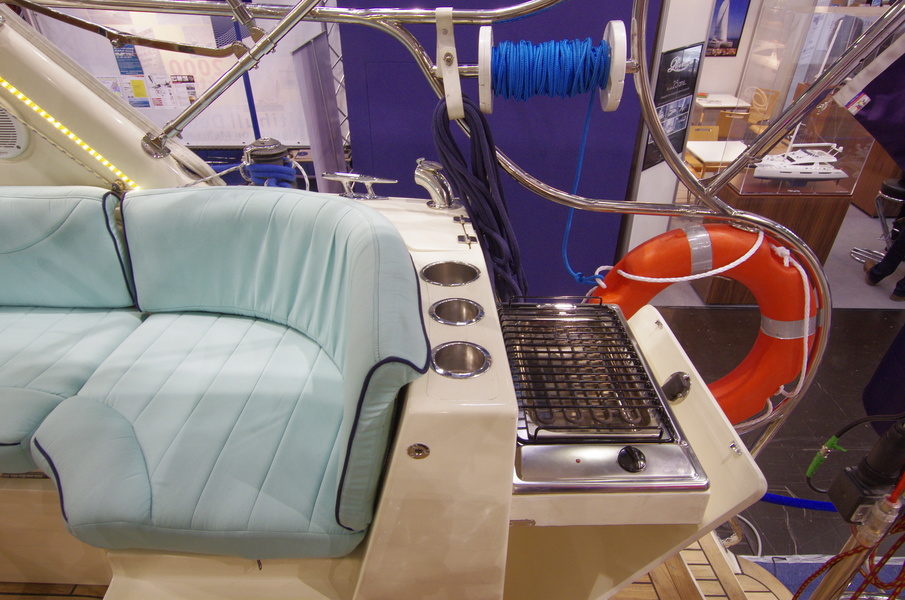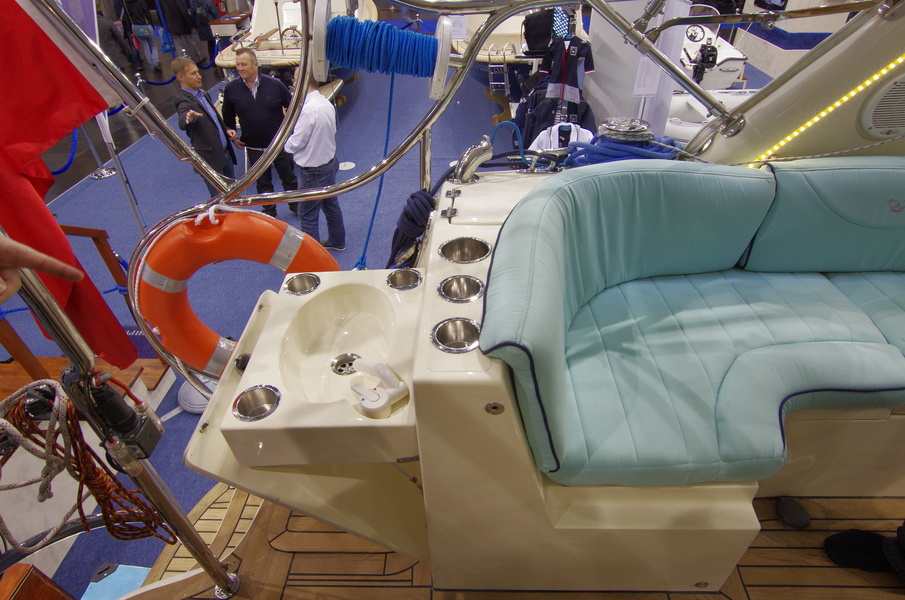 Secondly, there is one more (internal) control station in the saloon.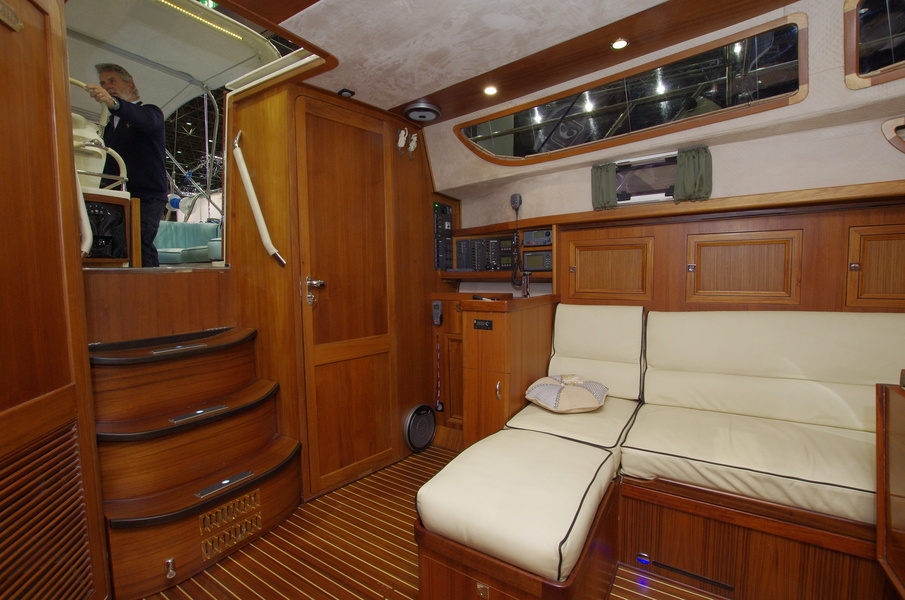 Thirdly, in the same saloon there is a central vacuum cleaner with a flexible hose that reaches practically every nook and cranny.
Fourthly, the boat is equipped with the original swivel table, on the one hand, occupying a little place in salon, on the other hand - allowing to seat about 10 people behind it without special cramps (I remember Carter 30 sitting opposite to me at the table of Boris Kristal and I weep).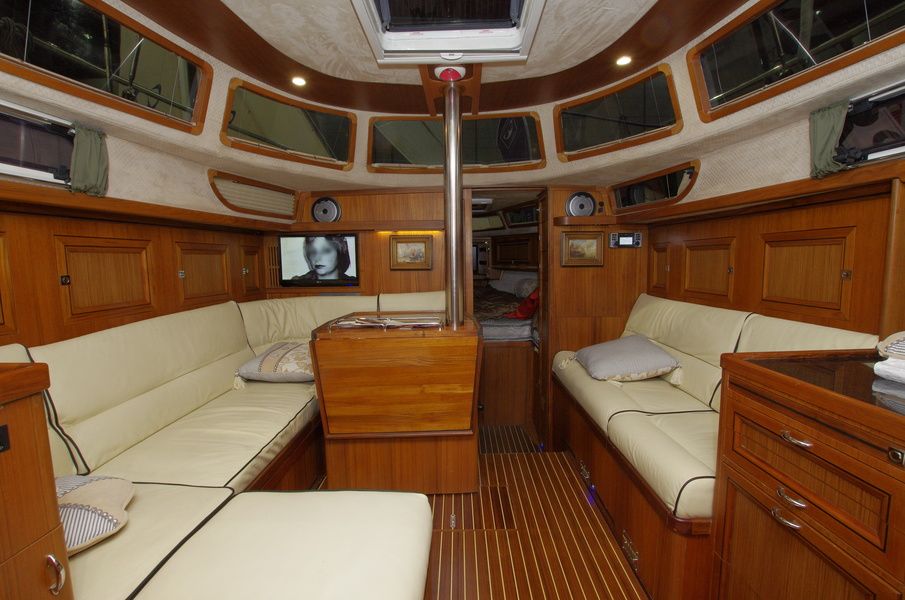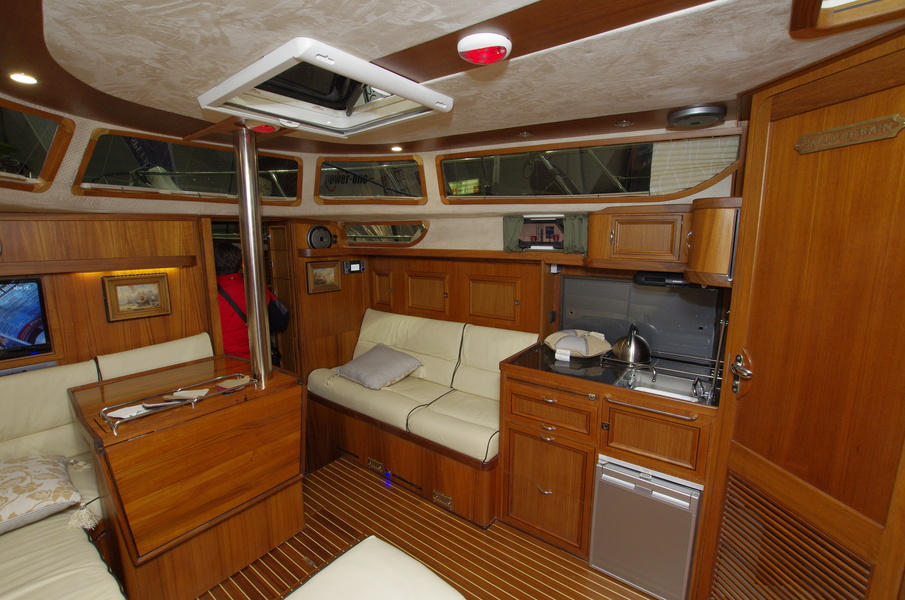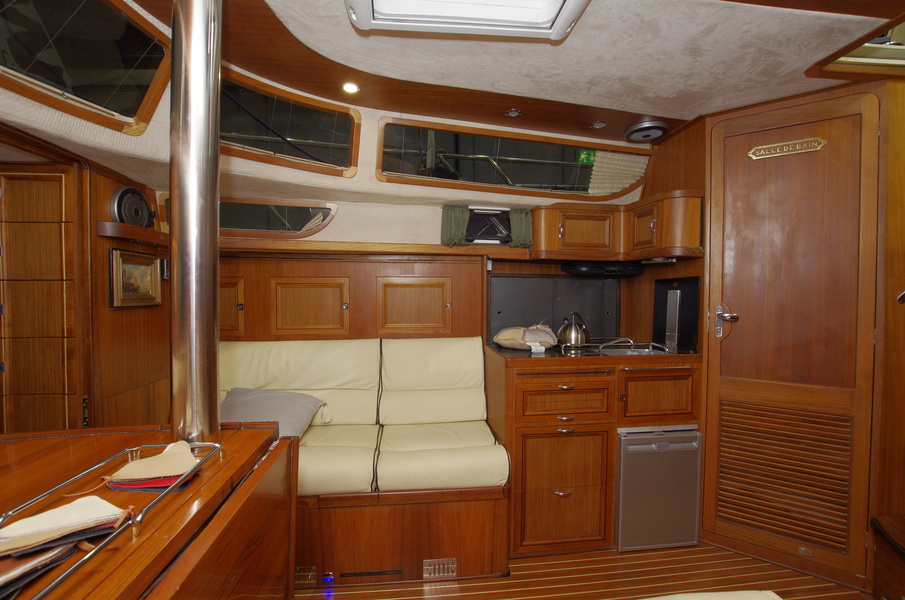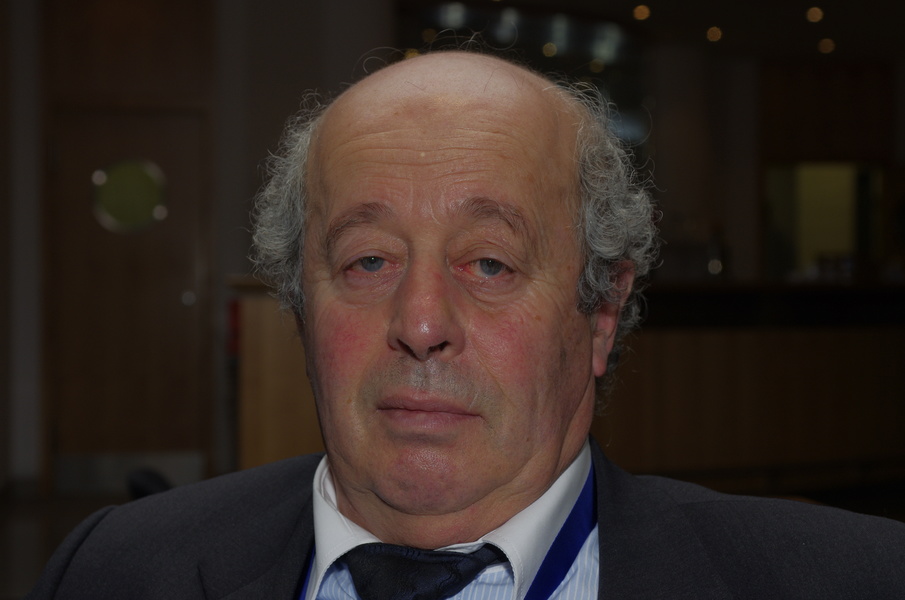 Fifth - a heater/air conditioner: it is not even discussed.
Sixth... sixth... sixth... hold me seven!!! Beneath a similar gangway was found a device... purifying, filtering, disinfecting, etc., etc., sewage! Should a breach occur in the drinking water tanks, there would clearly be no need to lick condensate off the boards in the bilge as «the steel lady of world yachting» Miss Ellen MacArthur did during her record-breaking solo circumnavigation of the globe. In terms «of amenities» the yacht is even overkill.
Not a sailboat, but an ISS! All we have to do now is bolt on a photonic engine and we'll be on our way to Amalthea.
By the way, about paths, i.e. roads. As is known, there are a lot of them in the sea, but near shore it is difficult. The beach is shallow or the tide is out of time. What to do?
- Raise the keel and quietly touch ground, - recommend British gentlemen from Nortshore Marine (Southerly yachts). Northshore Marine are trendsetters today in the field of seaworthy yachts with a lifting heavy keel. Their seaworthiness is not in doubt; they are rugged true British craft, well suited to the harshest of conditions.
The main attraction is a pair of extremely powerful rudders and a strong steel plate molded into the belly of the yacht.
That way the boat, by raising the keel, can stay safely on the ground at low tide, resting on the belly and rudder tips. Or, by lifting the keel, calmly navigate through shallow water to the desired anchorage point. A sailing off-roader, that's all! And the off-road vehicle is comfortable, by the level of finishing and a complete set if inferior to Oysters, but not so much. Such sailing Range Rover. And usually company exhibited their range of relatively small yachts, but this year they did it generously - separately from general stand there was elegant Southerly 57RS Eda Dubois. As usual, see the photo. She is positioned as a performance cruiser, but I reckon she is a bit heavy for it. However, as one character used to say: «They are strange there on the island».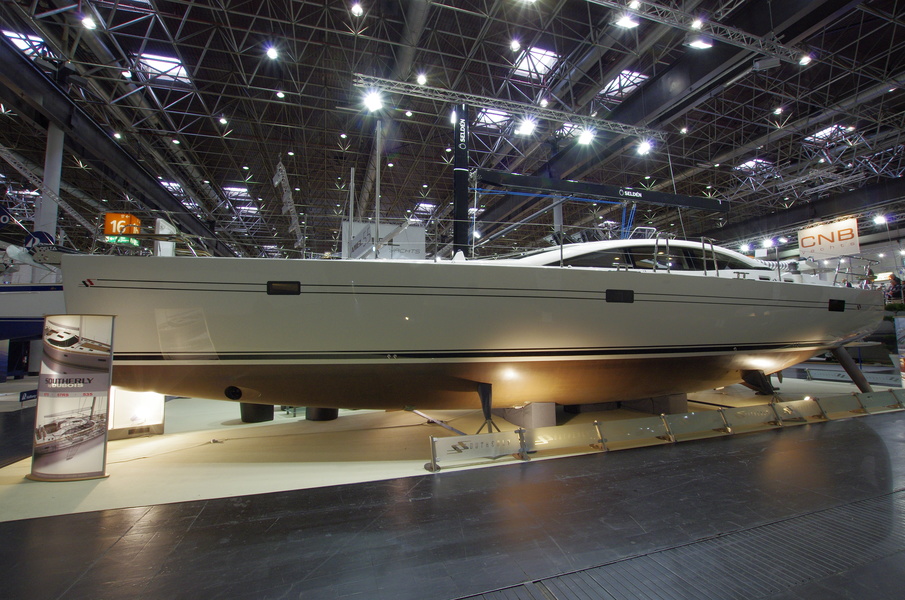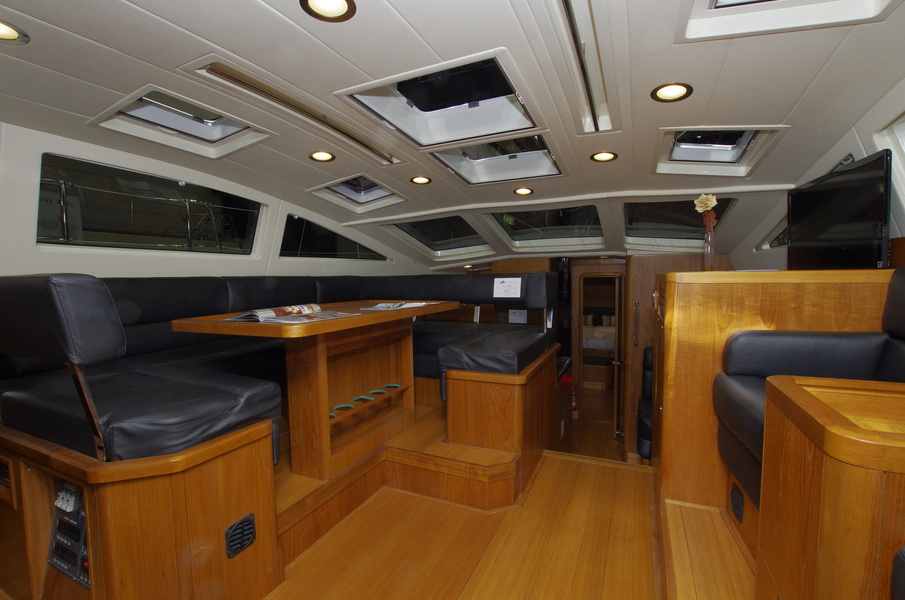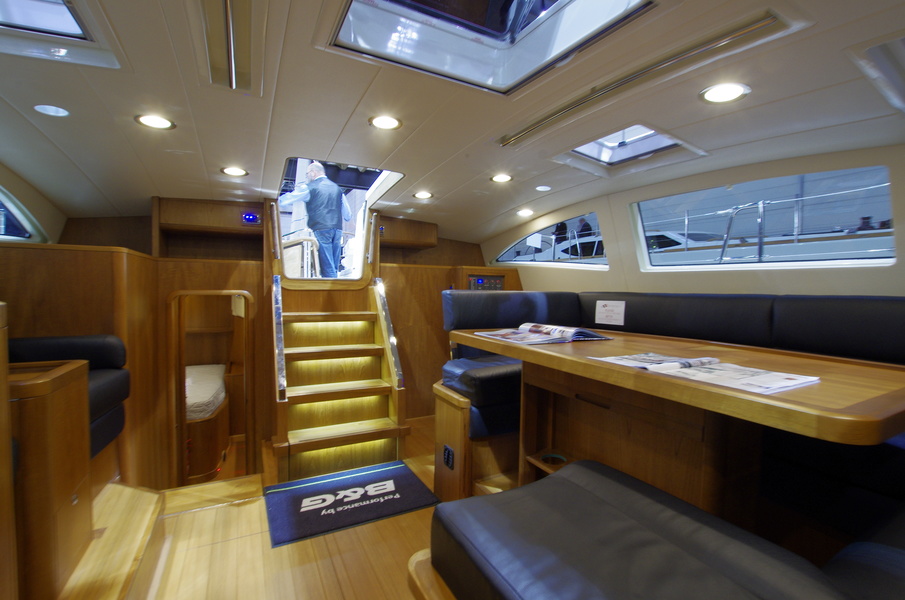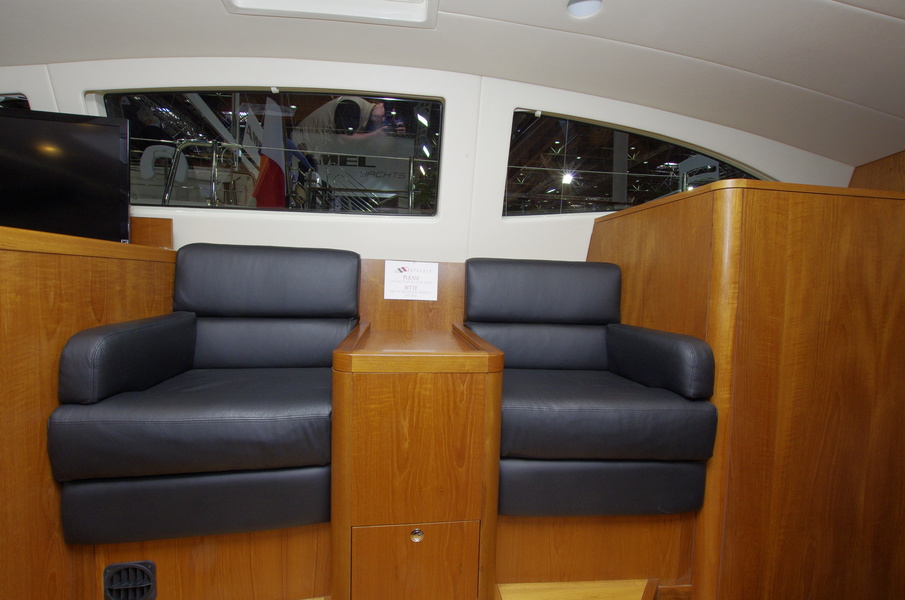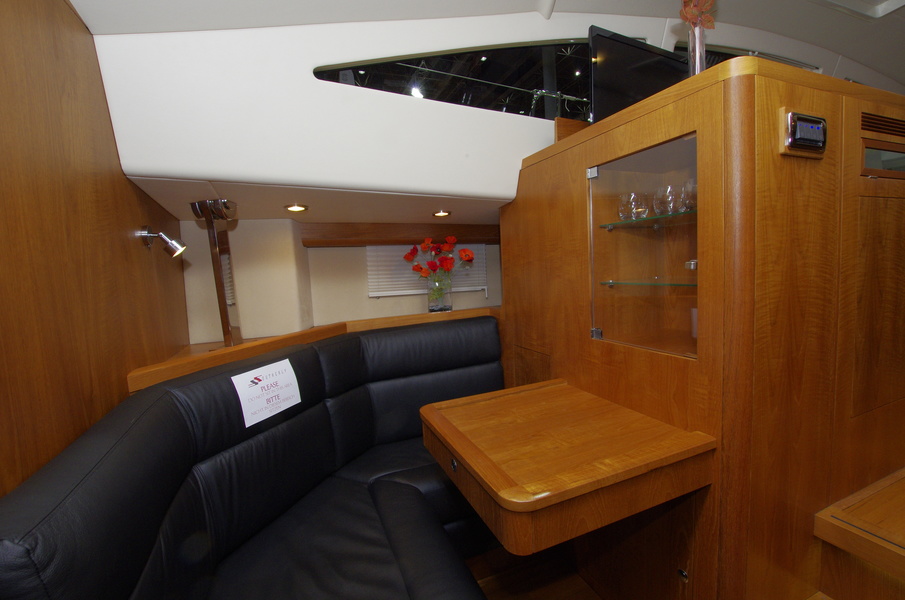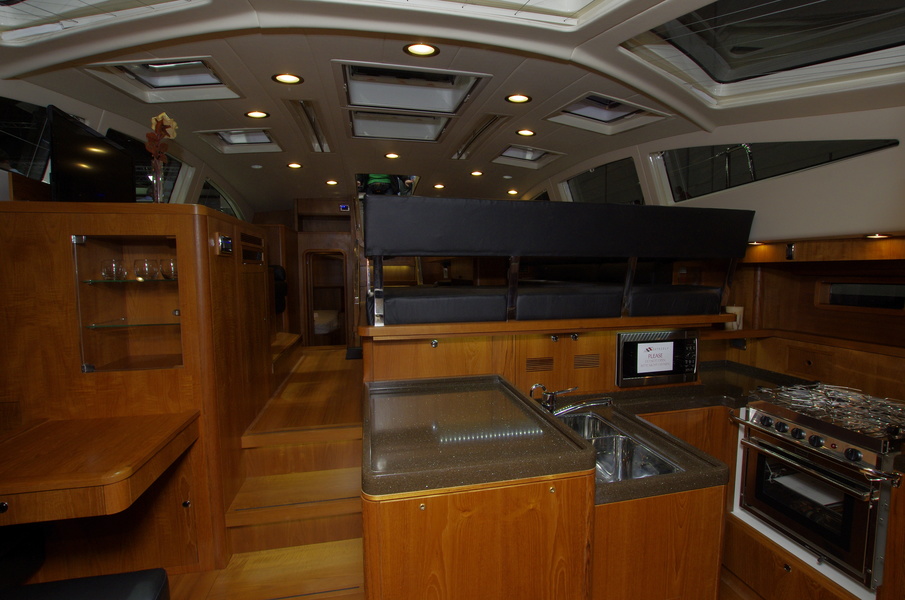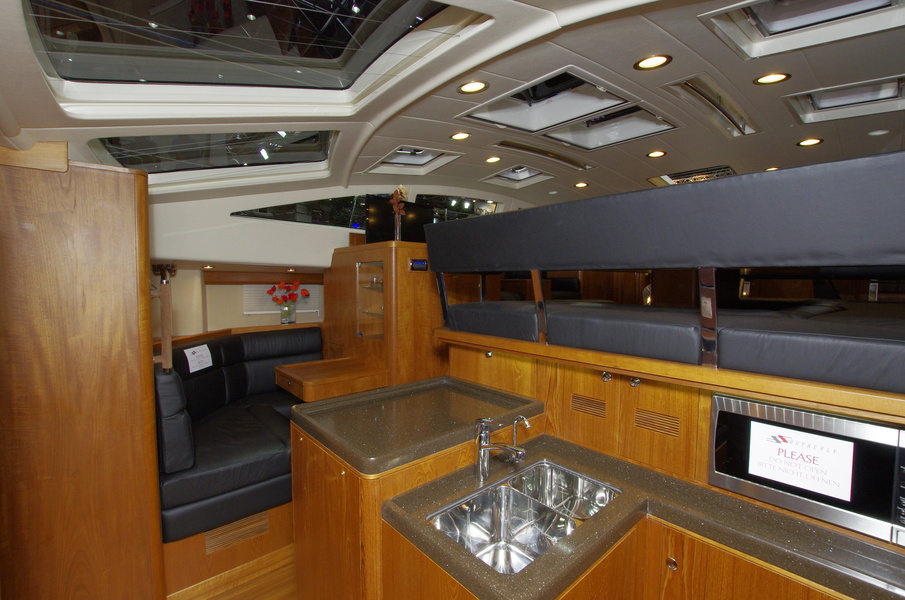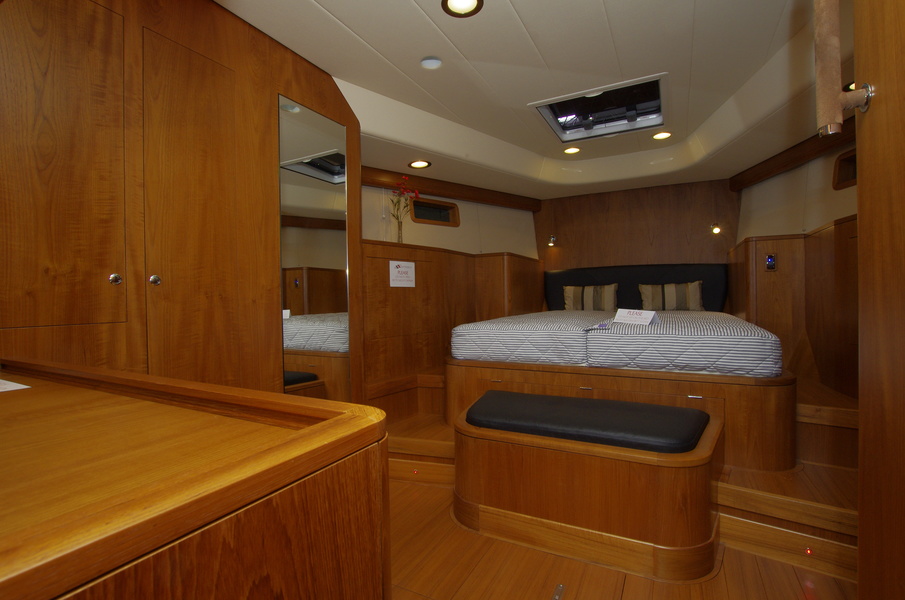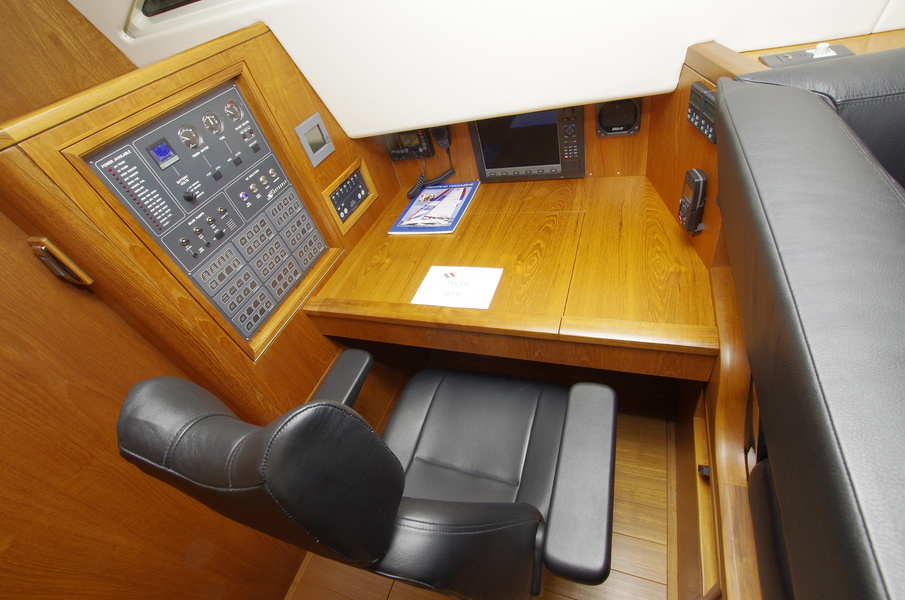 Well, and lastly, a little curiosity from the same island. « You see, Balaganov, what can be made of the simple Singer sewing-machine? The small device - and the lovely collective farm sheaf-binder turned out», - approximately these words of the great combine remembered me at the sight of another «Britishism», namely «operating model of the historical steam launch in the full size». However, it is not excluded, that with the same success this device can be considered as a steam-powered self-propelled boat...