Silvio Berlusconi, Italy's former prime minister, has always been famous for his ability to get into «funny stories». This time it was his «head wound» on board a boat on a trip to Saint-Tropez. The politician was spending the holidays with his family, with his daughter Marina, her husband Maurizio Vanadia and two grandchildren Gabriel and Silvio.
Climbing aboard the boat, Berlusconi hit his head hard, hitting the crossbar of the bimini top. The incident happened on the Rhea Open 23, which was 6.5m long and had an outboard engine running at 40 knots. Apparently, the boat was used as a tender to get to the main vessel on which the politician was resting.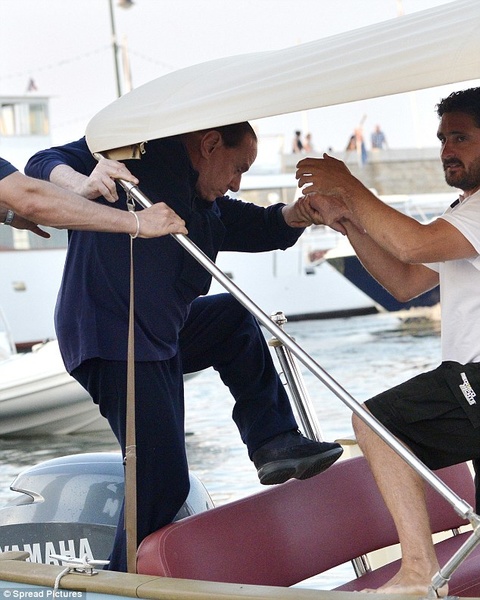 After the impact, Berlusconi became dizzy and had to sit down. Berlusconi was first assisted by his daughter, who applied an ice towel to the bleeding wound.
However, very quickly the former Italian head of government adopted a brave expression and was able to pose for the cameras of journalists, who captured his unfortunate «collision» with a boat.
The family did not dare to swim away from the shore before doctors arrived.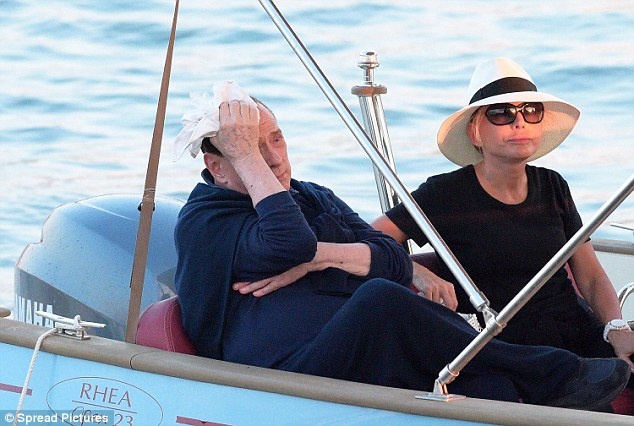 Shortly before, the Italian daily Corriere della Sera reported that the famous politician had put his 68-room mansion in Sardinia up for sale. According to the source, the mansion wants to buy the royal family of Saudi Arabia at a price of 350 million pounds.
The mansion includes, among other things, 6 swimming pools, amphitheater and even an artificial volcano. «The decision to sell» Berlusconi's palace is linked to the fact that the estate was in the press in connection with another sex scandal involving the politician in 2009.
The head injury story is not the first that Silvio Berlusconi has been caught up in because of his sloppiness «» . Not long ago, while getting out of a car, he injured his ankle and was then forced to walk with crutches for some time.
According to Businessinsider.com, Silvio Berlusconi owns a 148-foot sailing superyacht, The Morning Glory, from the Perini Navi shipyard built in 1993, which he bought from media mogul Rupert Murdoch.