Finally it is possible to do full-fledged yacht spotting in our domestic waters. Yesterday the yacht Topaz of Sheikh Mansour bin Zayed Al Nahyan, the Deputy Prime Minister of the United Arab Emirates and a member of the royal family, was moored at the yacht port «Imeretinsky». He is also the owner of Manchester City Football Club.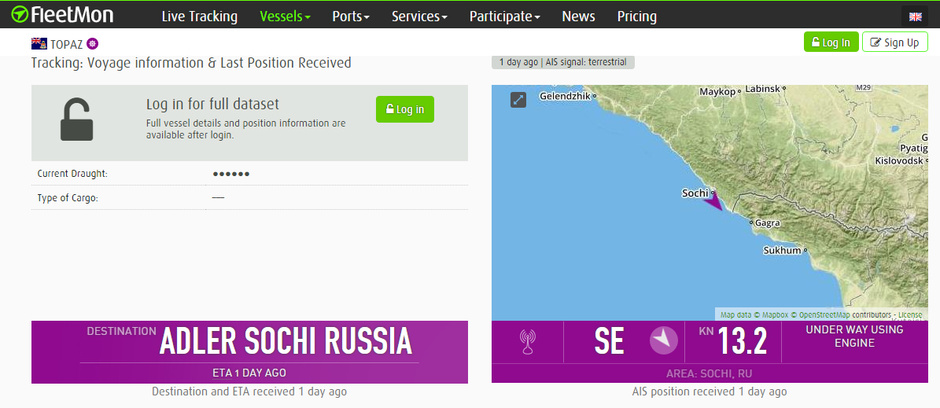 The 147m Topaz is the fifth largest private yacht in the world. Topaz has the capacity to accommodate up to 64 guests. She is equipped with everything necessary for work and rest. She has a large conference room, Jacuzzi, fitness room, swimming pool and a cinema.
itBoat is publishing exclusive photos of the yacht taken today from the water in the port of Imeretinskiy. At the moment it is the largest yacht ever to visit the Russian port.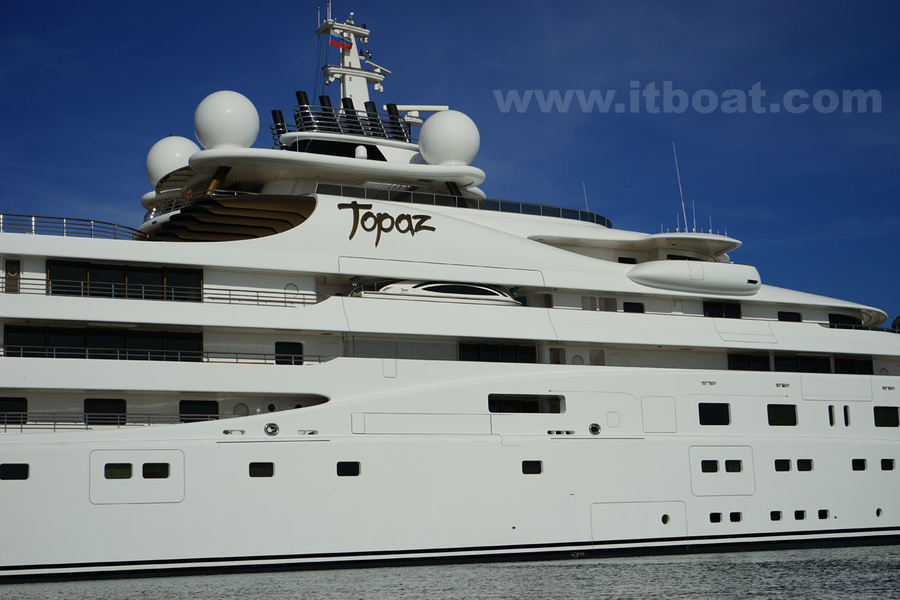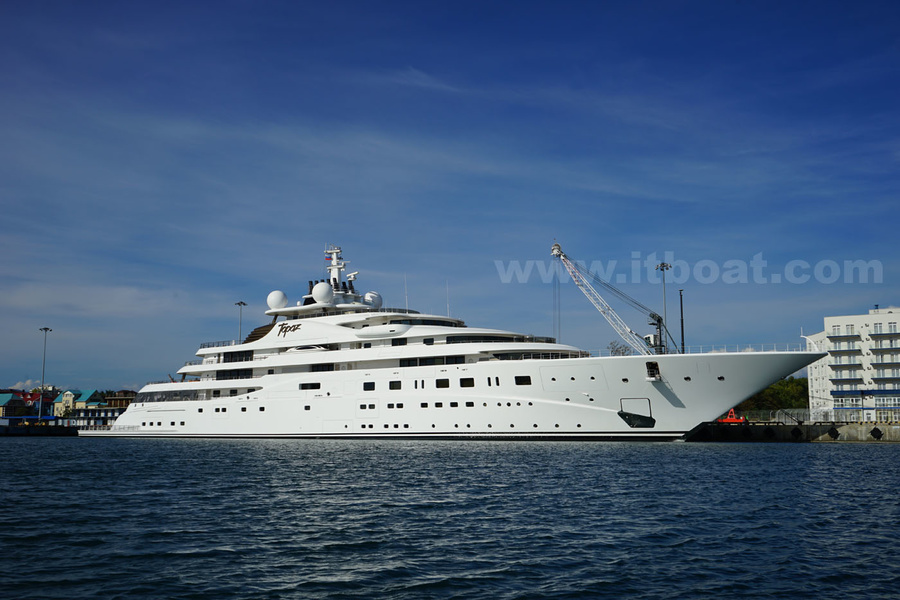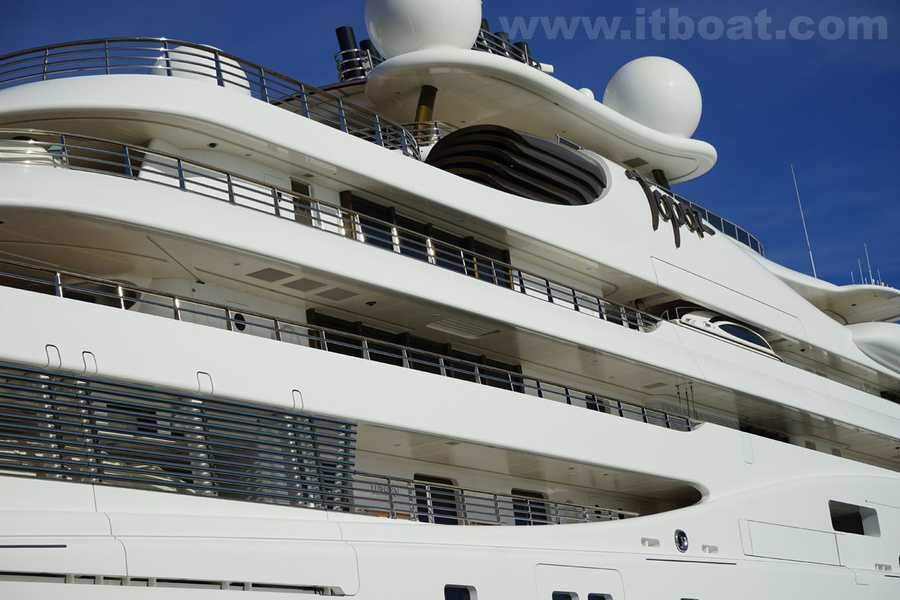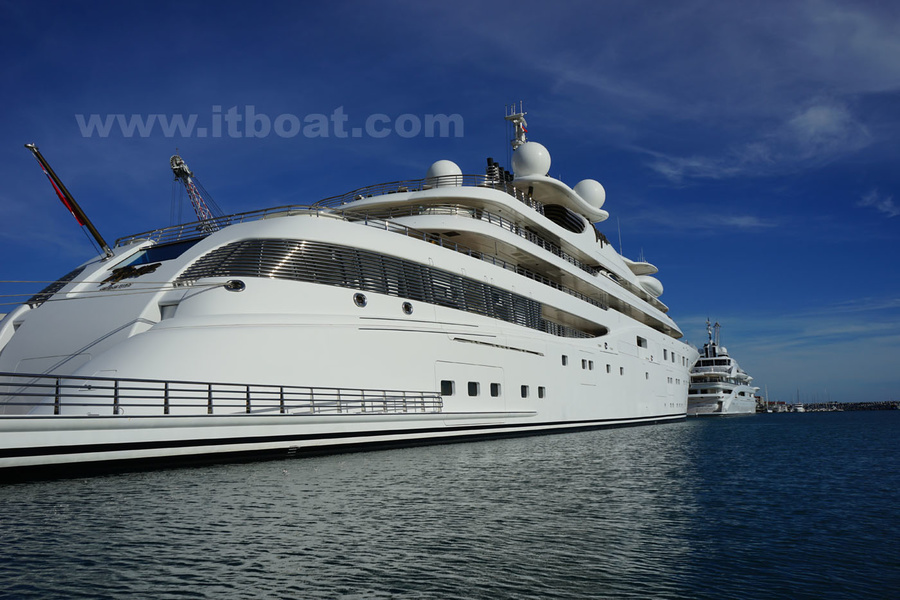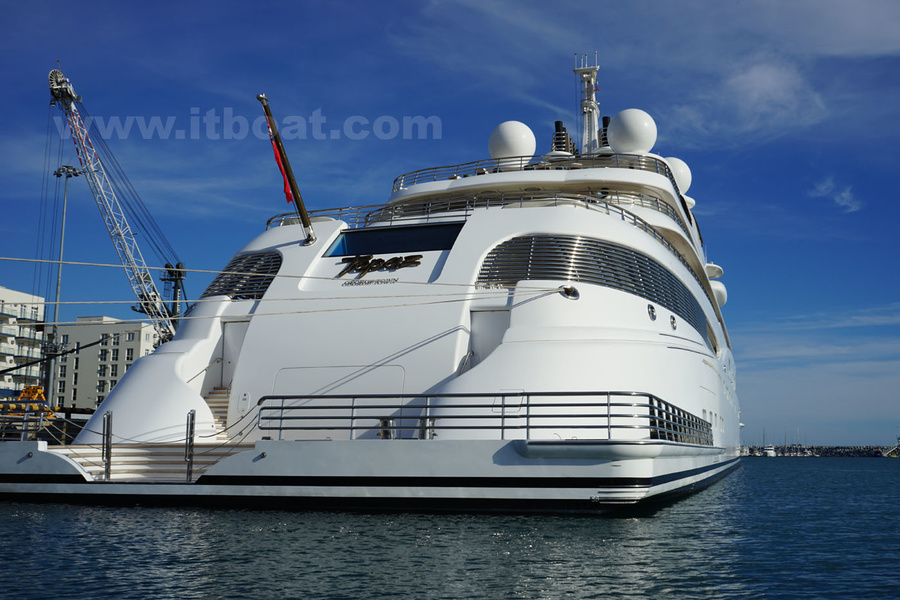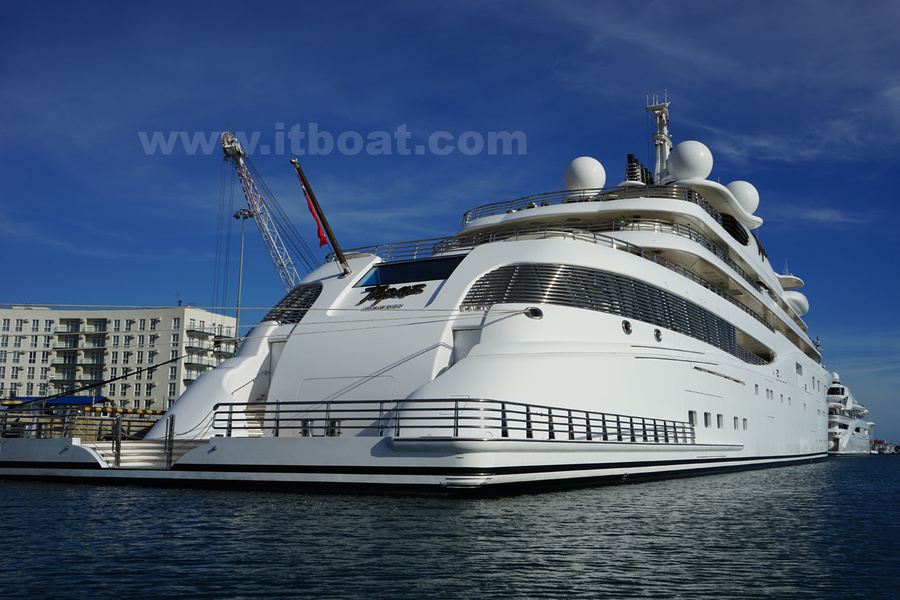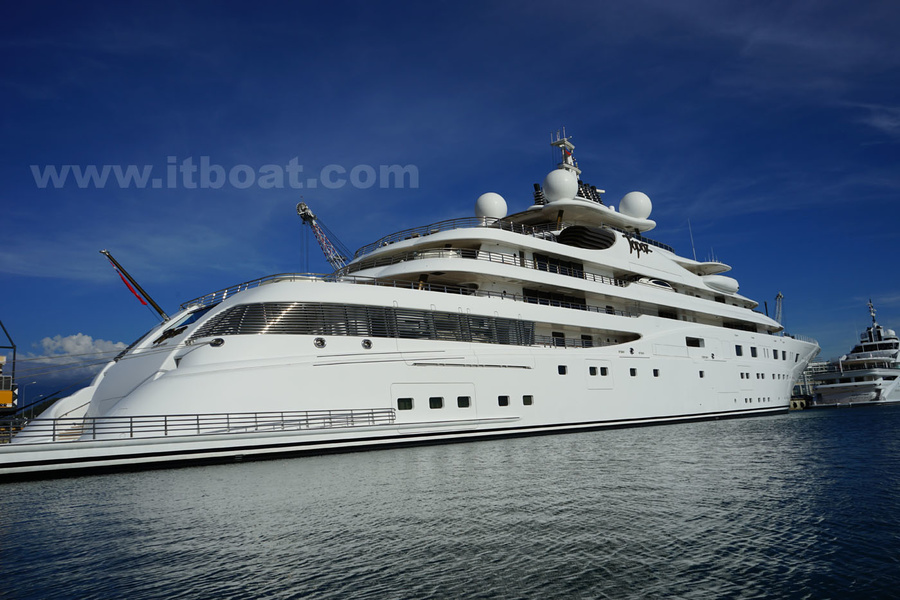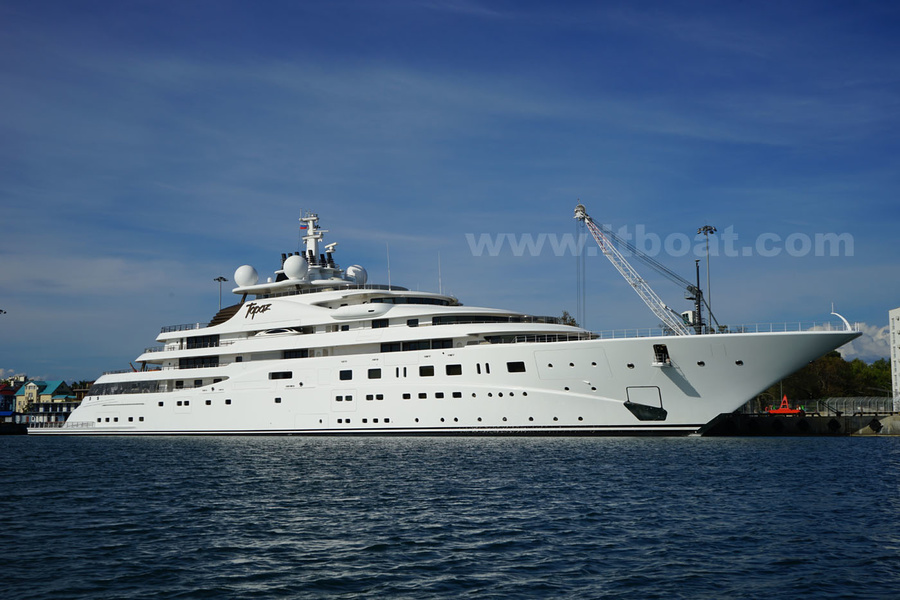 To our knowledge it was Pelorus, previously owned by Roman Abramovich, which visited St. Petersburg in 2008 and then the Far East ports two years later.
Together with Topaz, the RM Elegant (one of the most popular 70+m charter boats, with the added bonus of being able to accommodate 30 guests on board, compared to 10-16 for others) and the 122m Maryah can now be seen in the Imeretinsky port.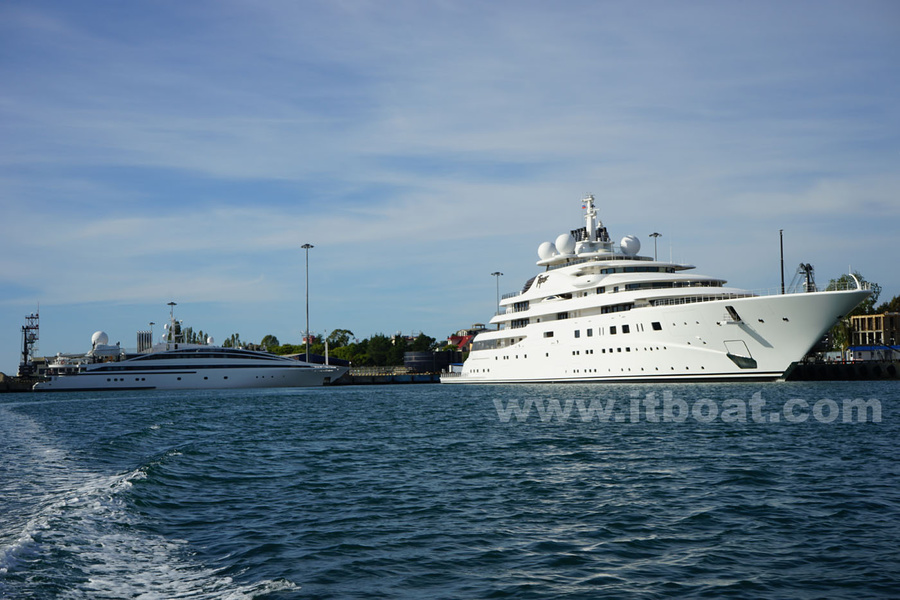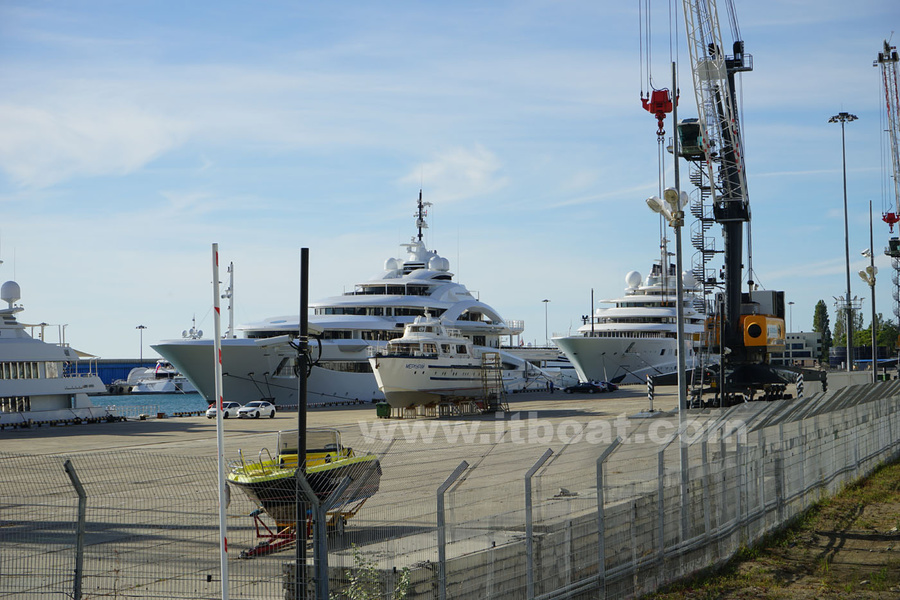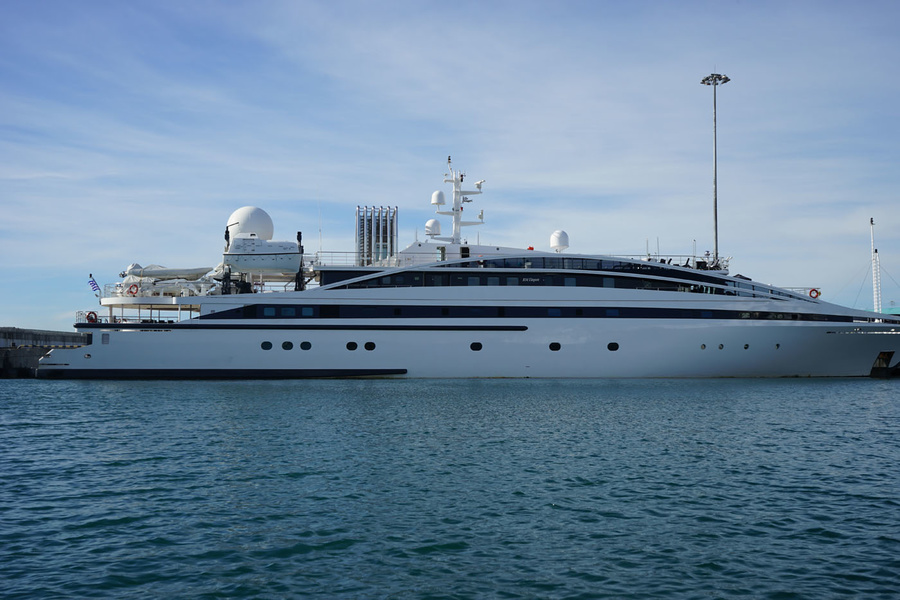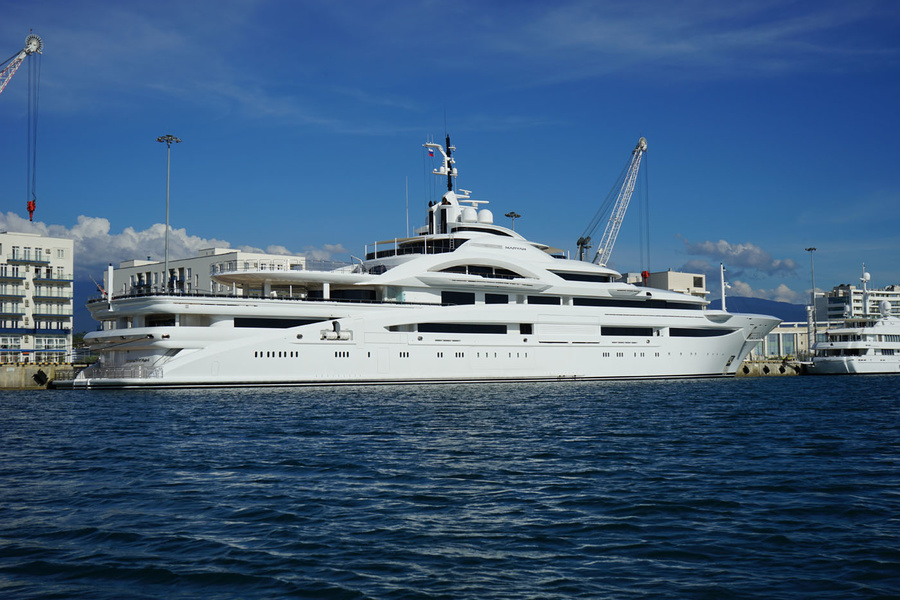 The material was prepared with the assistance of ATLASYCO. Reference to itBoat is obligatory when using photos