Team «Armadillo» Vladimir Liubomirov is in the first place according to the results of four stages of RC44 Championship tour in match racing.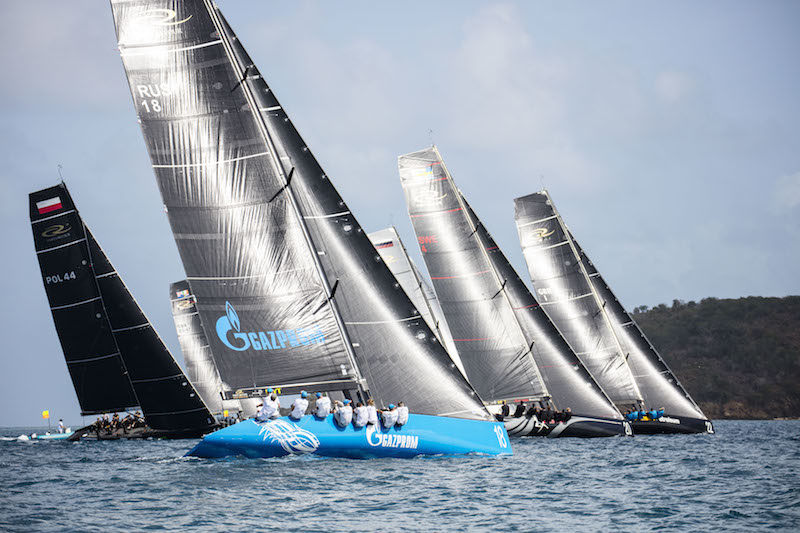 The last round of the series ended on November 25 on Gorda Island (British Virgin Islands). « Battleship» began the stage leader in the match race standings: the Russian team was two points behind their nearest pursuer, Artemis Racing team. The races on the Gorde «Armadillo» were very successful, becoming the most productive team. In the end, the gap with Artemis Racing increased to 5 points and it slipped to third place, losing silver to Team Aqua. At the end of four rounds Armadillo scored 19 points, Team Aqua - 15, Artemis Racing - 14.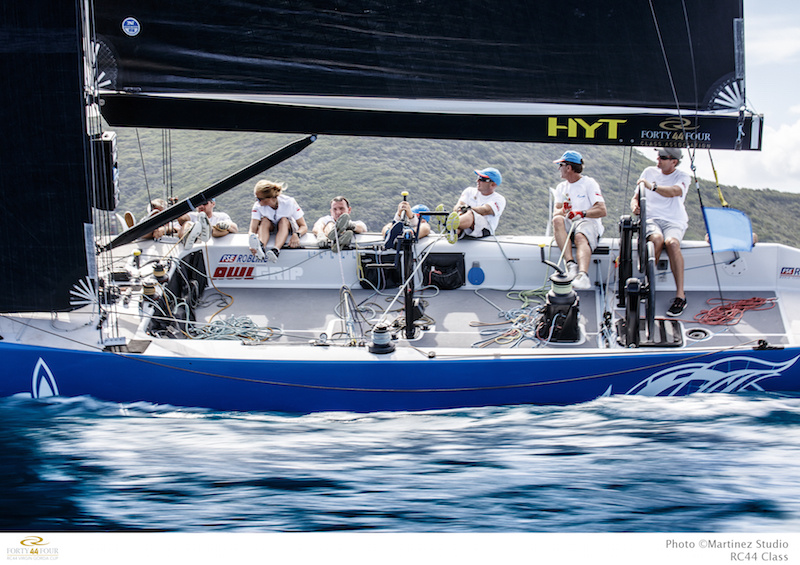 «Vladimir Liubomirov, who participated in all previous rounds of the series as a wheelman», couldn't lead his team this time. Instead of him, his steering duties were given to tactician Michele Ivaldi. As Ivaldi himself confesses, he only found out about the helmsman position shortly before the tournament. It was quite unusual and difficult to combine the roles of helmsman and tactician but Ivaldi was supported by other crew members who quickly found their positions. On board Vladimir Liubomirov was replaced by young local Mark Stevenson.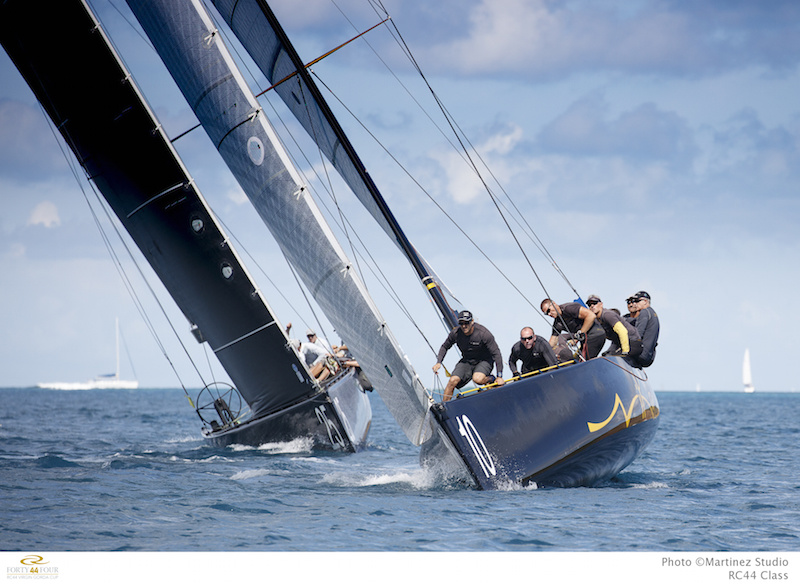 RC44 Virgin Gorda cup was successful not only for «Armadillo» but also for another Russian team, Team Nika of Vladimir Prosikhin. Nika had their best race day of the season in a match race, scoring 4 points at the end of the stage. Ed Bird, a two-time winner of the America's Cup «» was the team's tactician for this stage. The yachtsman tried himself as a tactician for the first time in his career. Vladimir Prosikhin admitted that the communication between him and Baird is not yet fully established, which resulted in a penalty for «Nicky» against Slovenian CEREEF. By the way, CEREEF was at its best on this stage too, scoring the same 5 points as the leaders, the team «Armadillo». As a result, in the overall standings «Nika» is in fifth place, and CEREEF, which missed the stage in Marstrand, is in sixth place.