The 107m yacht Ulysses is ready to leave the docks at Dörries Marine in Bremerhaven for her owner. Dörries Marine has been working on the final stages of fitting out the vessel, which was built at Kleven Shipyard in Norway.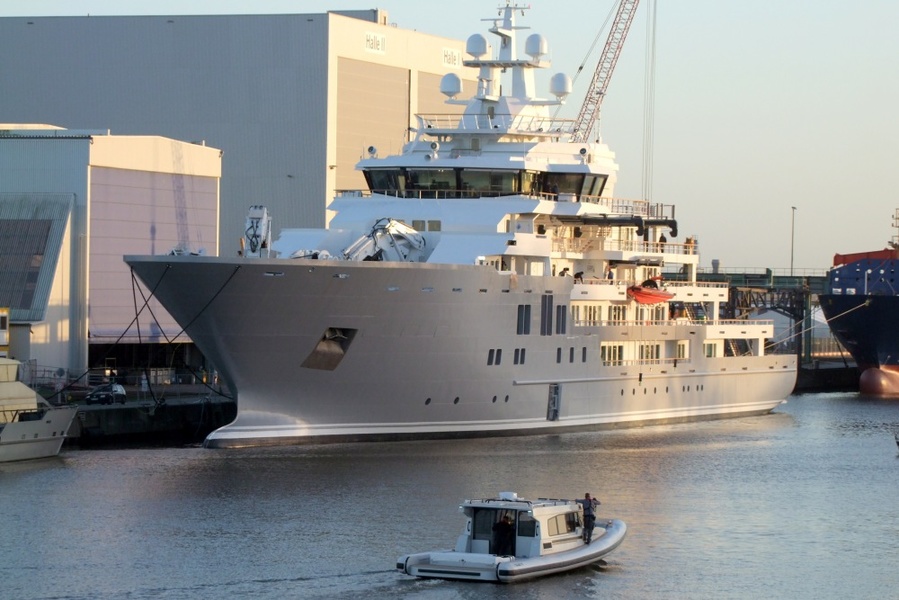 The expedition class steel yacht has a 7,000 metric ton displacement and can carry up to 60 people. She is equipped with an area and a hangar for a helicopter. H2 Yacht Design is responsible for the interior design of Ulysses.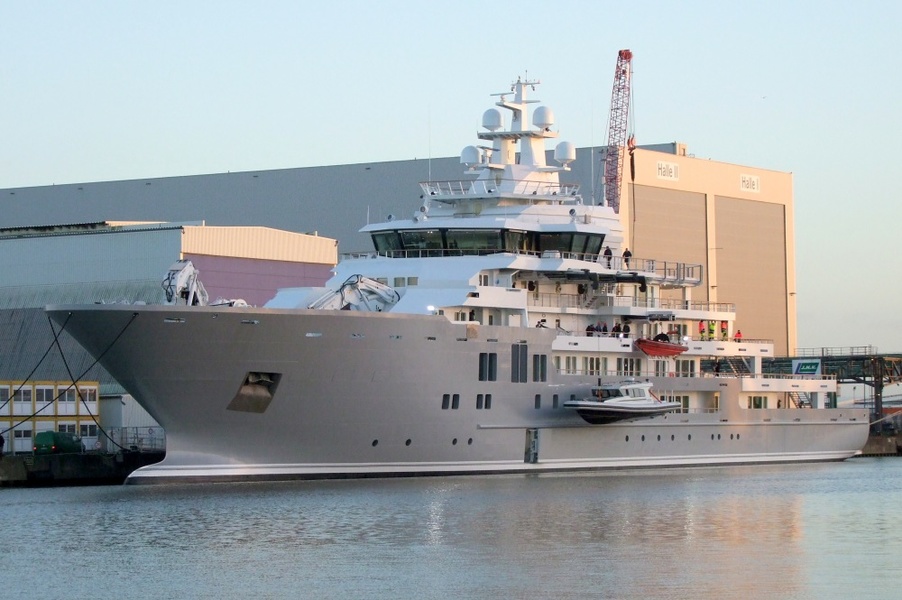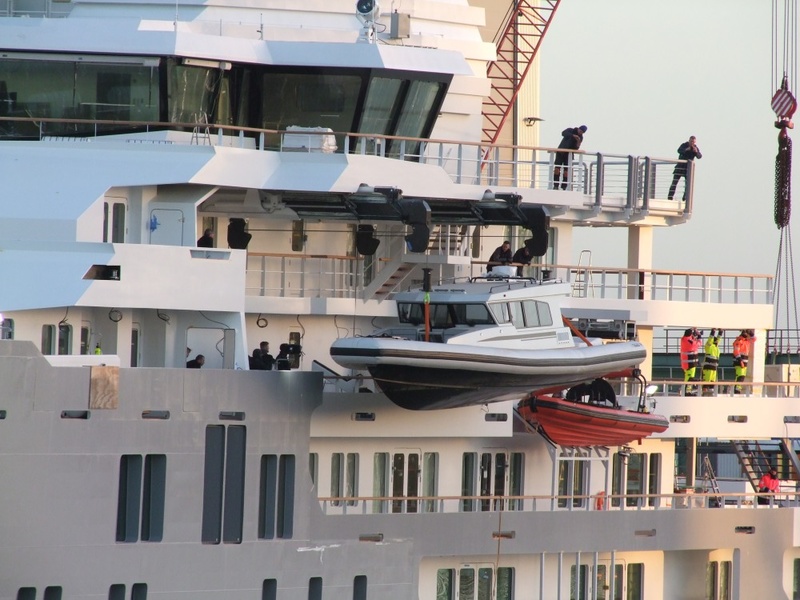 The photos published by Superyachttimes.com show U21's 21m tender. This vessel was designed by New Zealand firm Teknicraft and built at the Composite Projects Ltd. The main wishes of the owner were for the tender to be suitable for deep sea fishing and for a high level of comfort on board. The U21 can accommodate 7 guests in 5 cabins. The tender will be stored in the bow of the Ulysses. For loading it onboard the vessel is equipped with two impressive sized cranes.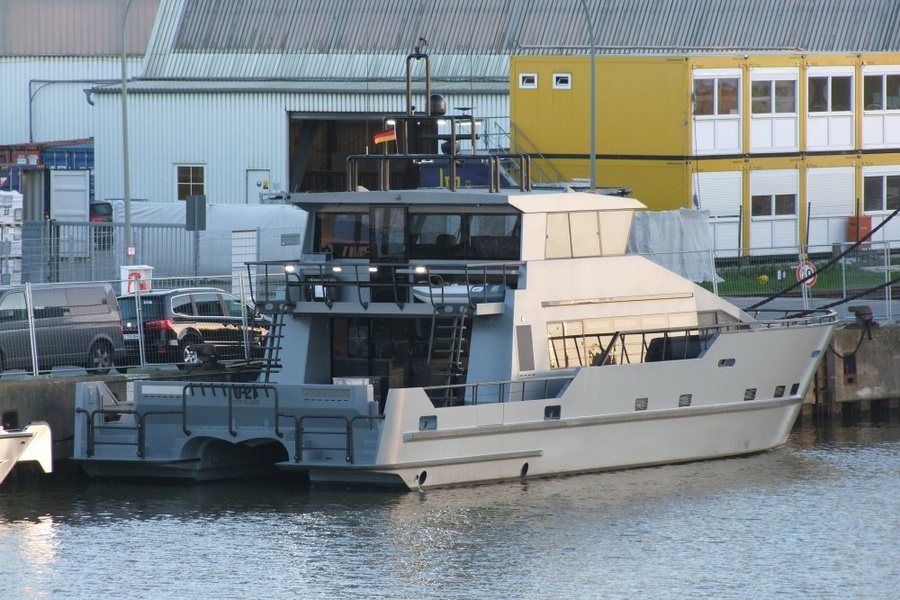 The owner of Ulysses is New Zealand billionaire Graham Hart. In addition to this yacht, he has ordered another Kleven expedition vessel of a larger size (116 meters).