Russian designer Maxim Zhivov, known for his bold «green» yachting concepts, has designed the Trondheim 40 Trawler, an electric-powered 40-foot trawler.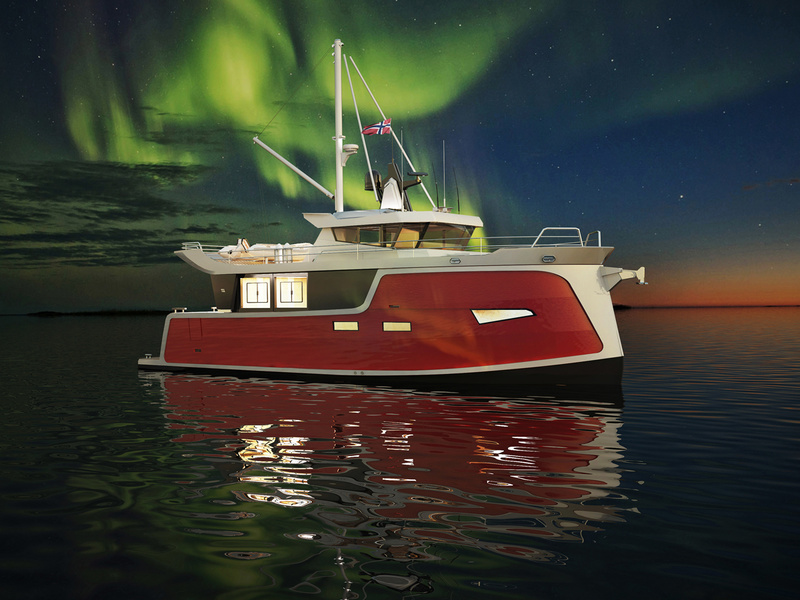 The Trondheim 40 is equipped with two Deep Blue i 1400 rpm and two 64kWh batteries that allow for 6 hours on one electricity in complete silence, just like a sailboat. Two Torqeedo 25 generators power the heating and air conditioning systems.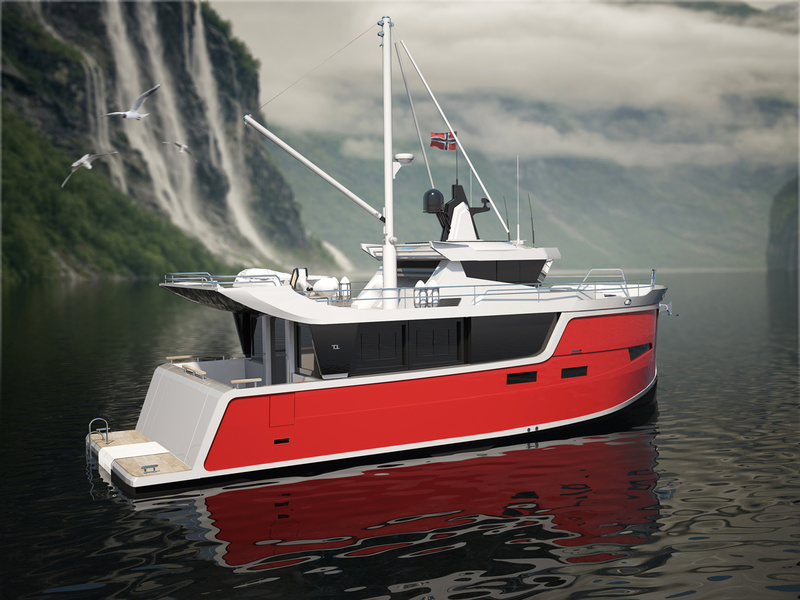 According to the project creator, the Trondheim 40 is the world's first trawler equipped with electric motors.
The Trondheim 40 steel ocean trawler is designed for long distance voyages in wind and wave heights in excess of 8 on the Beaufort scale and 4 meters. It is 30% more fuel efficient than other 40' boats in the same class.
It can accommodate up to 6 passengers inside. Due to the small size of the electric motors, there is plenty of storage space on the boat.