The first hull of Beneteau Figaro 3 is ready: the French shipyard has posted a video on its social media account, which shows the yacht being taken out of the docks. The mast will be set on the boat, after which the field trials will begin.

Beneteau Figaro 3 is the first ever production monotype on foils.
The boat was drawn by leading French design studio VPLP, architect of two IMOCA 60s which won the last and penultimate single round-the-world Vendee Globe.
Figaro 3 features side foils of innovative shape resembling spider legs. The foils are designed to replace the heavy ballast tanks, creating lateral force to assist the keel and reducing drift with minimal drag.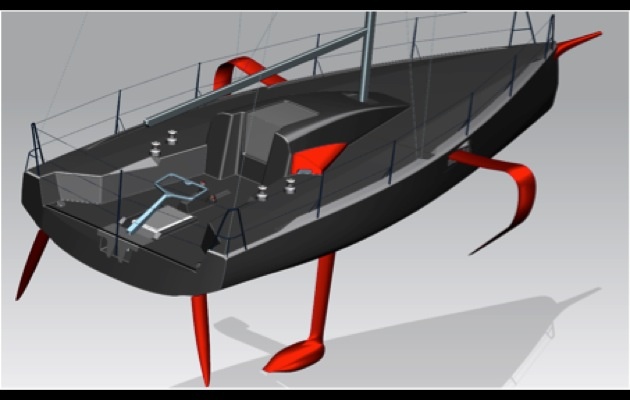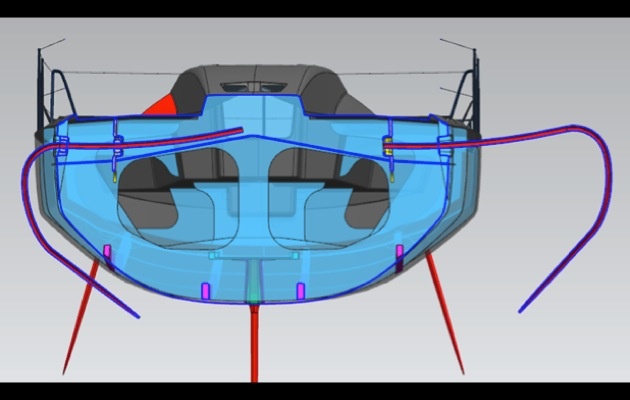 The foils can be retracted inside the hull to its maximum width. When retracted, they are well above the waterline to maintain structural integrity and watertightness in the event of an impact. Even if the foils are damaged in a collision with an underwater object, the boat's structure will not be damaged, its designers assure.
The third-generation Figaro is expected to be 15% faster than its foilless predecessors on most courses, losing speed only on full downwind courses.
The Figaro 3 has a displacement of 2,900 kilograms - 200 kilograms less than the Figaro 2. «more sparring moment with less weight means you have a much more powerful boat overall»," explains Guinguido Girotti, marketing director of Beneteau's sailing division.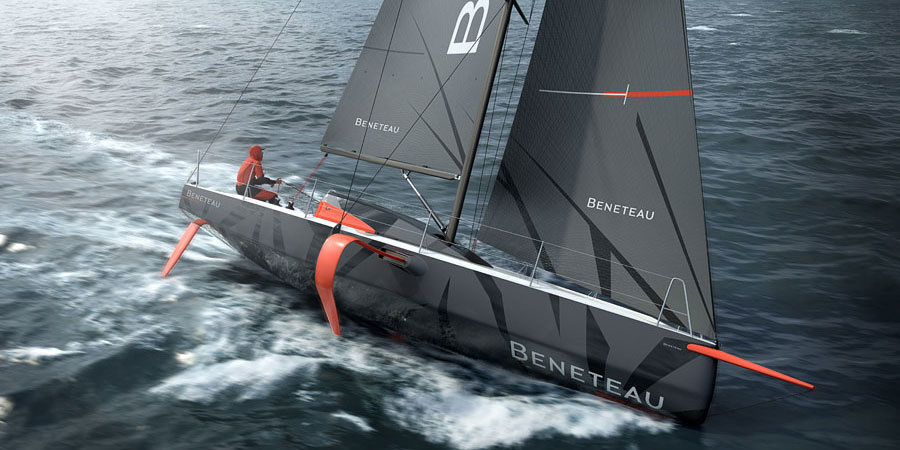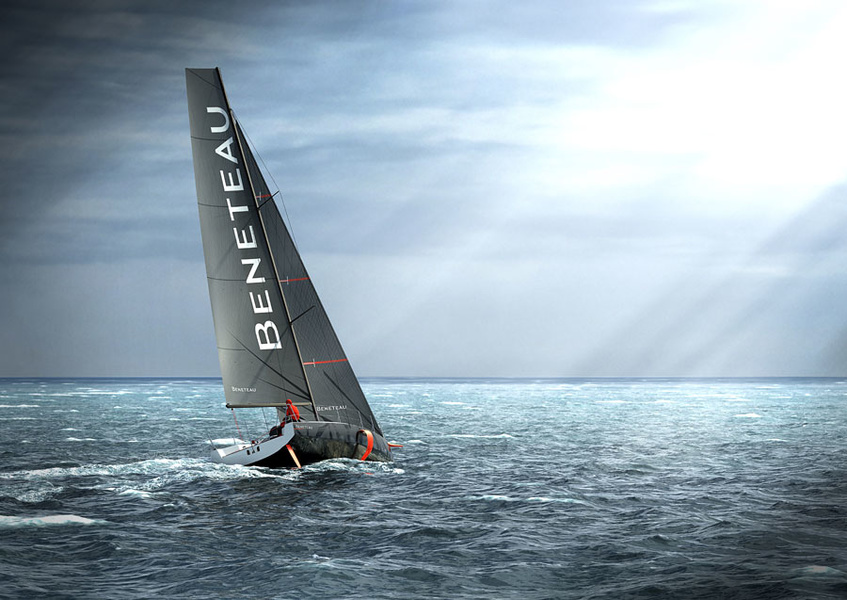 He hopes that the Figaro 3 will bring this monotype class to an international level and attract more sailors to compete, particularly in the Solitaire singles regatta. The 2019 Anniversary Regatta will already be run on the new Figaro 3, an ambitious task for Beneteau, given that the race usually involves a fleet of 40 monotypes.