The main competitors of the Russian developers of the high-speed electric «boat Lightning», the creators of the model Candela Seven from Sweden, will receive significant financial support. The ideologist and president of TED Conferences LLC Chris Anderson decided to support the production of motor boats that do not use fossil fuels and do not produce harmful emissions. The new investor Candela will give the company €8 million.
«We are at a crucial stage on our way to a clean, sustainable future. All modes of transport must switch to clean energy. The electrification of cars seems to be picking up speed and past the point of no return. The boats are lagging behind, but maybe not for long. I was delighted and excited to discover Candela, a company that, after five years of intense research and development, creates beautiful all-electric boats that combine speed and range thanks to the original hydrofoil design. I am incredibly excited about the potential of this technology in the coming years,"»says Anderson.
Gustav Hasselskog, founder and CEO of Candela, believes that the contribution of the president of TED will «significantly accelerate our research and development and help accelerate the move away from fossil fuels on our lakes and oceans.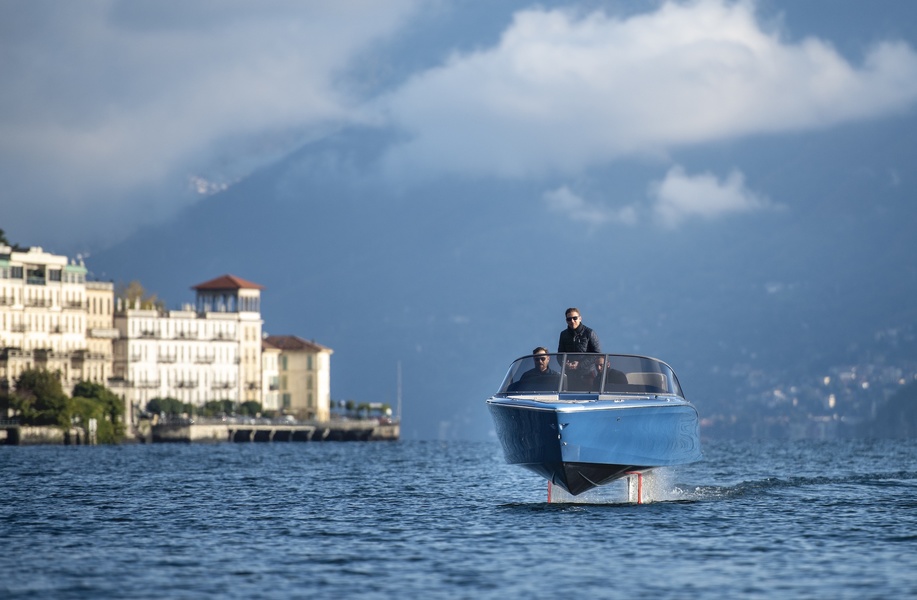 Candela Seven is the first and so far the only child of the Swedish shipyard created in 2014. The 7.7 metre carbon-fibre boat is powered by a 40 kWh battery-powered electric motor and can reach up to 30 knots in foils. The boat starts to rise above water at a speed of already 17 knots. At 22 knots, it can go up to 50 nautical miles.
In some respects, the Candela Seven is inferior to its Russian counterpart. It is 1.2 meters shorter, its maximum speed is 6 knots lower, its range is 2.7 times shorter, and it takes as much as 12 hours to charge the model to the maximum (against 1-3.5 hours at Lightning). But the 2.4-meter Candela case is 0.5 meters wider.
On board Candela Seven can travel 6 people (including the helmsman).