Francois Gabart continues to lead the distance race with Thomas Coville for the shortest solo round-the-world time. He had already reached Cape Horn and in the process broke another record, his third on this voyage.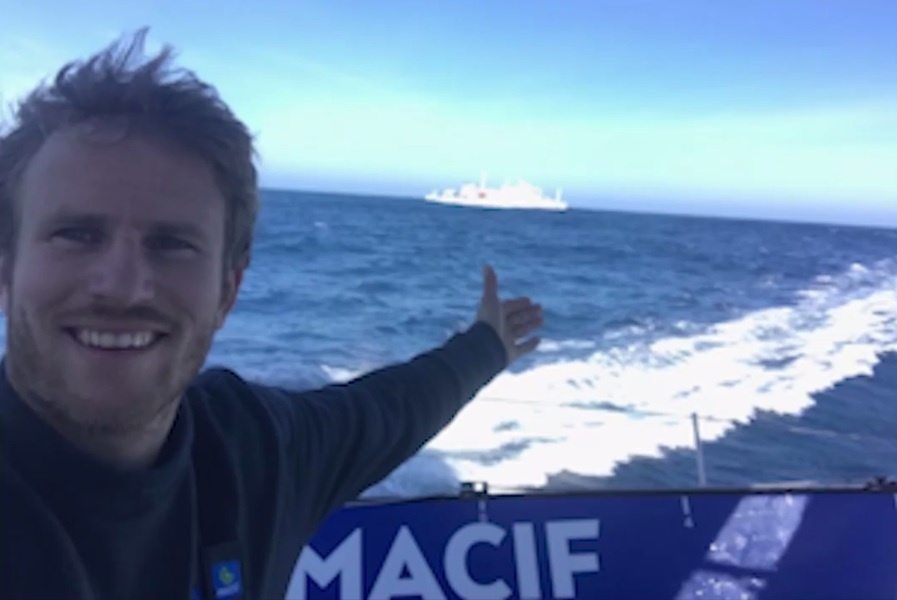 This time, the young Frenchman was the fastest single- and team crew ever to cross the Pacific.
The crossing from Tasmania to Cape Horn took him 7 days 15 hours and 15 minutes, compared to the 7 days 21 hours and 13 minutes set last year by Françis Joyon on his IDEC Sport trimaran.
By comparison, Coville did it in 8 days 18 hours and 28 minutes and 45 seconds.
The past few days were particularly stressful for Gabar and demanded of him to be extremely vigilant.
The 34-year-old skipper crossed a zone of strong ocean currents, passed a section where floating ice was forecast to cross his path and visited a point Nemo - place where the distance to the International Space Station, when it passes over the point, is less than to the nearest land - 400 km vs 2688 km.
The new records certainly lifted his spirits, but his main goal remains to circumnavigate the world faster than 49 days, 3 hours 4 minutes and 28 seconds. Gabar is now more than 2 days ahead of his rival but needs to reach the French island of Hessan no later than 13:09 on 23 December to win.