Pushing swiftly towards his goal of an unprecedented fast solo circumnavigation, Francois Gabart not only broke the 24-hour solo record but also crossed the distance from the French island of Hessan to the Cape of Good Hope in the shortest time in sailing history.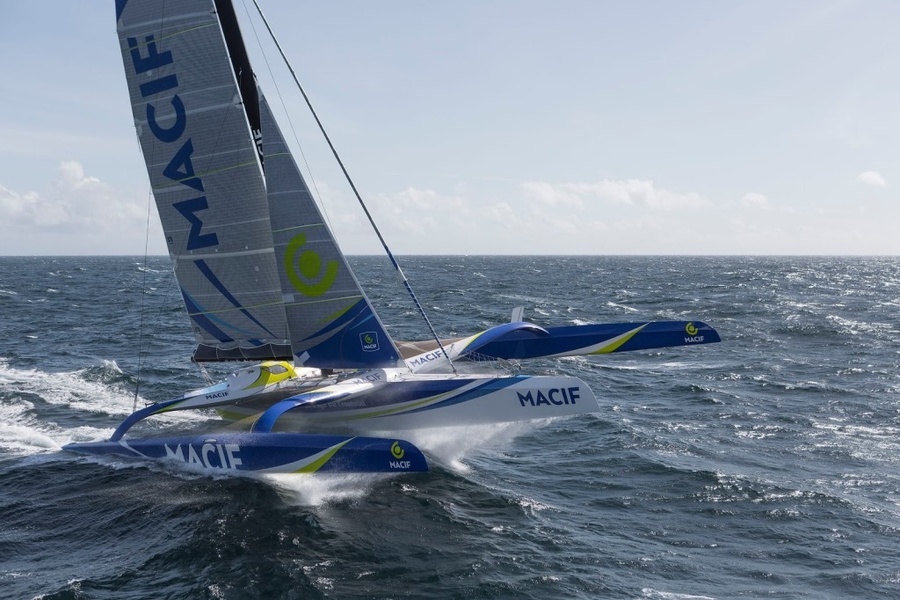 Neither the damaged batten nor the forced reduction in speed broke the spirit of the young Frenchman.
Already in the next 24 hours after repairing the sail himself,
Gabar
sailed 851 miles, thus breaking the world record that he himself
set
on July 3, 2016.
The previous time, the yachtsman covered 778 miles in 24 hours on his own.
For comparison, the maximum distance sailed in a day is 907.9 miles. This value was set on a trimaran Banque Populaire V in 2009, but then the boat was driven by 11 people.
To achieve this result, the French sailor raced at an average speed of 35.4 knots, occasionally accelerating above 45 knots.
Moreover, Gabar reached the Cape of Good Hope in 11 days, 20 hours and 10 minutes after crossing the starting line between Wessan and Lizard Islands. He beat the previous record time of 1 hour 38 minutes, set in 2011 by Loïck Peyron for the Jules Verne Cup.
More importantly for the 34-year-old, however, he is now more than two days ahead of his
absentee rival
, Thomas
Coville
, who covered the distance in 14 days 4 hours and 58 minutes.
François Gabart set sail on November 4, aiming to set a new record for a solo circumnavigation of the globe. To achieve his goal, he needs to circumnavigate the globe by 13:09 on 23 December.