Atlantic Ladies, a team of three ladies, became the fastest female crew in the Talisker Whisky Atlantic Challenge, a transatlantic paddleboat race.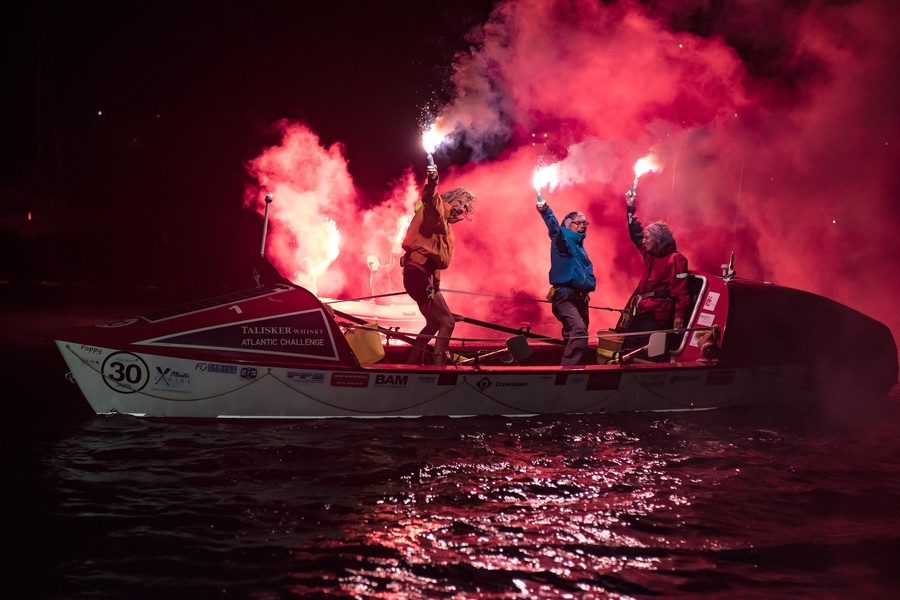 Of all the races in existence, the Talisker Whisky Atlantic Challenge is considered the most challenging.
In such conditions, even experienced sailors experience seasickness, extreme fatigue, severe pain from numerous blisters, and even hallucinations.
This time the race started on December 14 near La Gomera Island in the Canaries, and finished in Nelson's Bay in Antigua. The winner was the Four Oarsmen who broke the world record of a crossing of the Atlantic on oars - it took the four men 29 days 14 hours and 34 minutes to cross 3,000 nautical miles.
A total of 25 teams took to the starting line of the race, but 4 of them dropped out of the competition before they were halfway there.
«Grandmothers» did not stop even twice capsized in the last day before the finish line - with winds over 30 knots, it was worth expecting.
The record-breaking women crossed the Atlantic in 60 days, 18 hours and 34 minutes. They became not only the fastest female crew to do it, but also the oldest: the Atlantic Ladies participants are 50-60 years old and one of them, Dee Carrington is 62. She is the oldest woman ever to cross the ocean on a paddle, and this is the third record in the crew's piggy bank.