Polynesian canoes and Maori boats inspired Russian designer Igor Lobanov to create a concept for an amazing 115-metre yacht commissioned by Oceanco shipyard. The Tuhura project was unveiled at the Dubai International Boat Showon 27 February.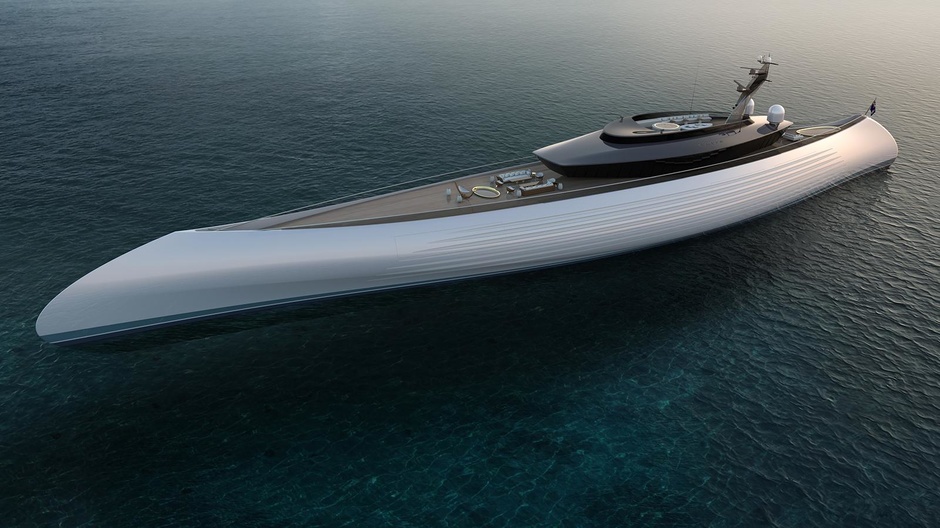 Naval architects BMT Nigel Gee designed the hybrid propulsion system for the project. Achille Salvini was responsible for the interior design.
This is not the first time Oceanco collaborated with Lobanov. The designer also designed the exterior of the 110m yacht Jubilee, which won many awards for exterior design last year.
«Tuhura was based on a simple idea. The idea was to create a natural form similar to that which was used in the earliest canoe-type boats, and transfer it to the large scale using modern technology," says Igor Lobanov. - The name of the boat Tuhura reflects her essence and from Maori it means "to discover, to explore"».
The bow with a flip bow and concave transom line are a development of the idea of symmetry that Lobanov expressed earlier in his 132m Star concept.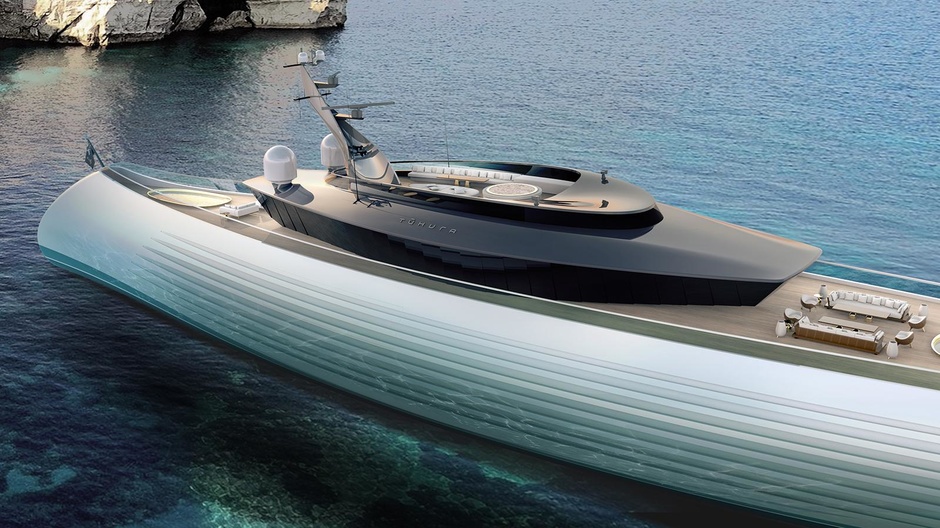 Salvani's interior is as good as her exterior. Inspired by Pacific and East Asian island cultures, the designer used matte teak, tatami as a floor covering and bronze accents.
«Tuhura was conceived for the dynamic owner. Nevertheless, a timeless sense of calm is its main characteristic," adds Salvini. - This is reflected in the understated elegance and sensuality of the primitive natural forms which are embodied by the yacht».
The upper saloon is a striking illustration of this concept. The teak «stalactites» and «stalagmites» here separate the central lounge area with fireplace from the cozy dining room.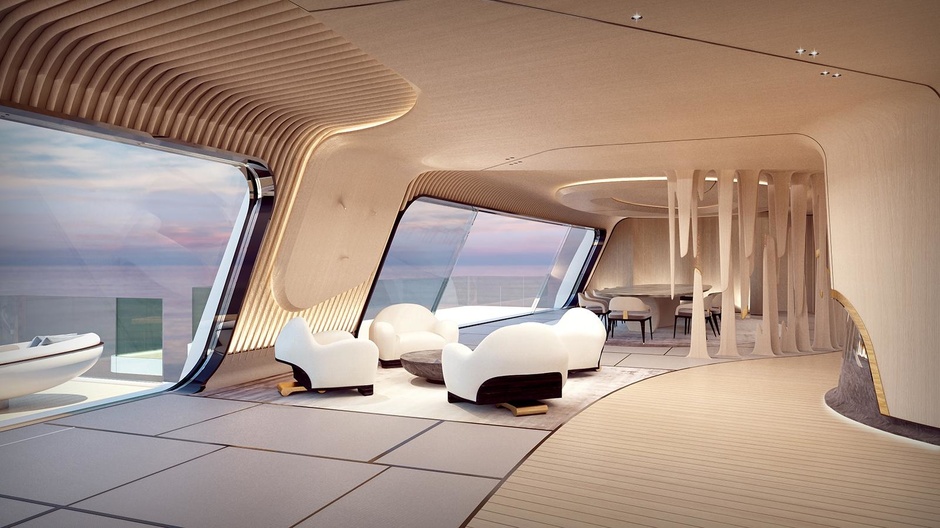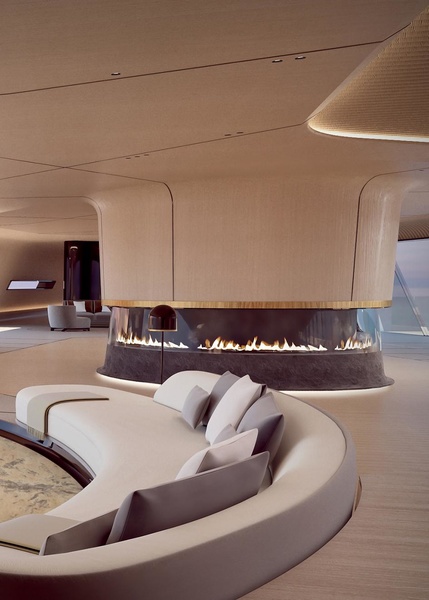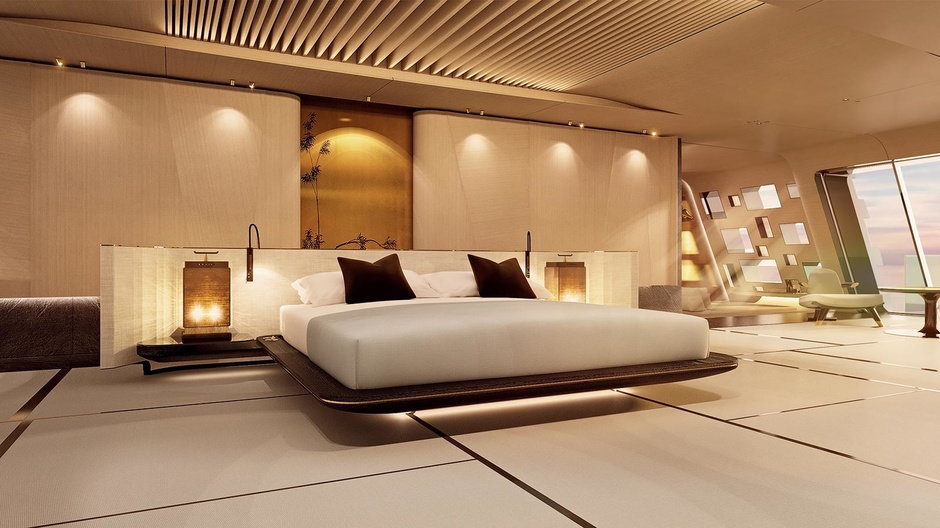 According to Oceanco, the Tuhura concept can be adapted for yachts from 80m to 120m.
The ancient shape of the canoe hides a lot of technical innovations.
For this avant-garde boat the naval architects at BMT Nigel Gee have selected a hybrid propulsion system with counter-rotating Azipod propellers from ABB. The yacht is expected to reach a maximum speed of 18 knots. James Roy, Yacht Design Director at BMT Nigel Gee, points out that the propulsion system selected will have a proven track record in commercial yacht building.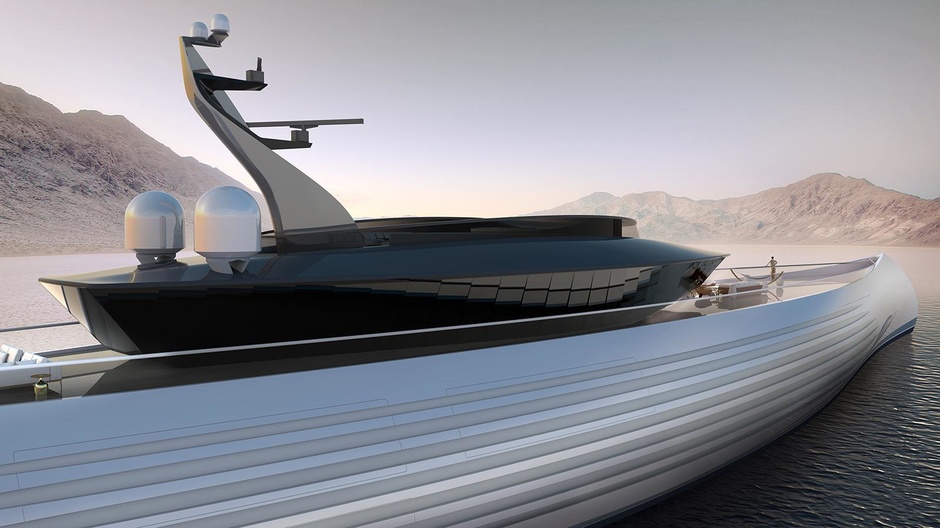 LuxLab's onboard system will monitor decks and automatically adjust music and air temperature. Other on-board features include a cinema room with a panoramic screen, a hammock on the bow and a pool on the sundeck.
«This is a technically complex, intriguing project," says Oceanco commercial director Dirk de Jong. - It's 180 degrees different from the previous two projects we did with Igor Lobanov, but it still carries 100% of Oceanco's DNA».