The eighth leg of the 2017/18 Volvo Ocean Race kicked off on 22 April. All seven VO 65 boats left Brazil's Itajai for the US city of Newport to battle it out for first place in the 5,700-mile round-the-world leg of the regatta. The teams will cross the equator for the last time this season, and with it, treacherous climatic zones that will require crews to choose strategies carefully.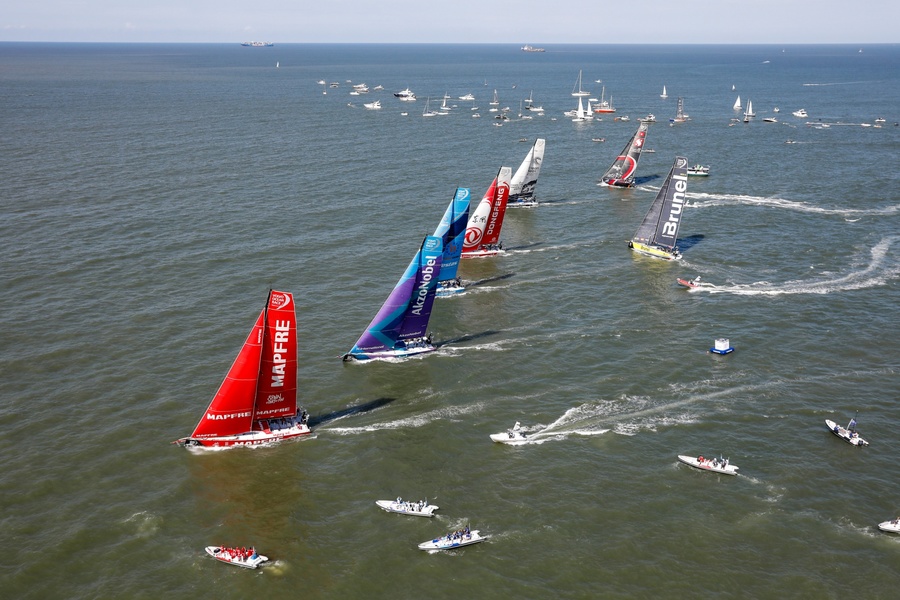 The Volvo Ocean Race fleet left Itajai on Sunday, led by Team MAPFRE which had won the in-port race two days earlier (the third win for the Spanish team in the In-Port series).

Both of the teams that had retired during the last event were back in action: Vestas 11th Hour Racing's mast, temporarily replaced by an old lamppost, was repaired, while Sun Hung Kai/Scallywag continued racing, changing the boat and crew uniforms in tribute to friend and colleague John Fisher lost in the Southern Ocean.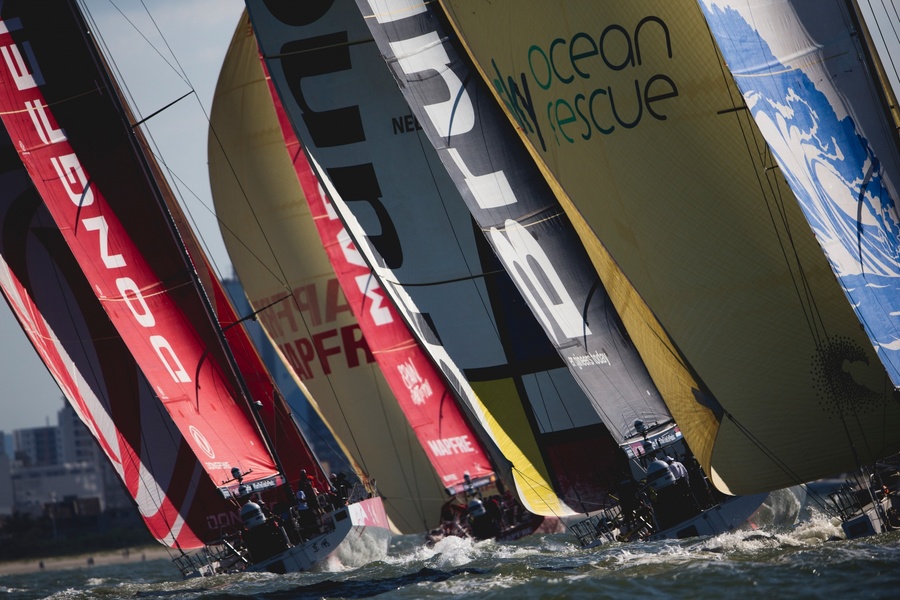 The first night proved to be a night for sailors, with swift and steady winds of up to ten knots, and a constant change of direction of up to thirty degrees.
Dongfeng Race team found itself in these conditions better than others and for the second day had already taken the leading position.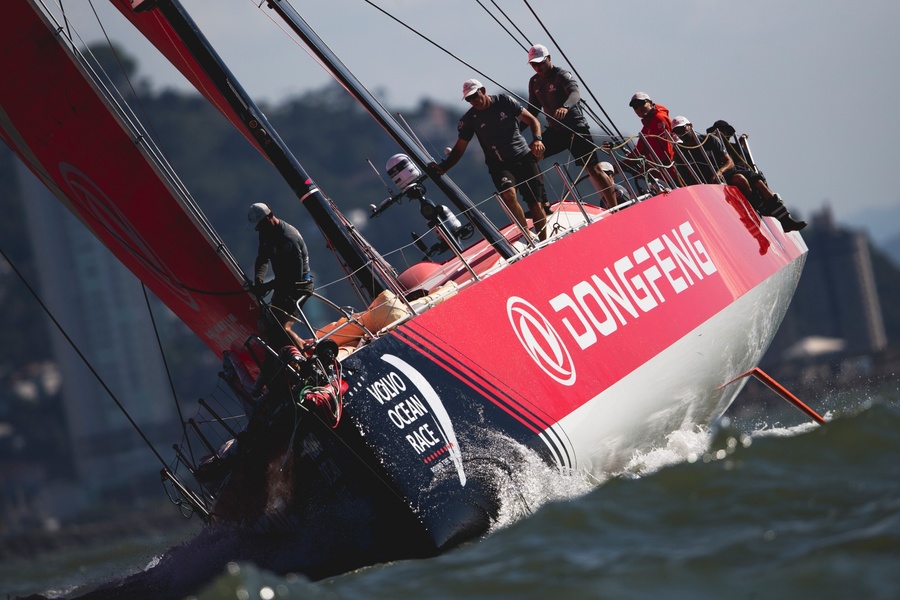 Now, despite the fact that the finish line is approximately 4700 miles to the north, all the teams headed east to catch strong winds to sail around the South American continent.
Ahead of one of the toughest circumnavigation of the globe is a subtropical high pressure area, an equatorial calm zone, and trade winds and the Gulf Stream, with which the VO 65 boats are not always at ease.