Princess Yachts has unveiled the first images of its unique foiled speedboat, developed in collaboration with Ben Ainslie Racing. Although the boat has already undergone sea trials, this is the first time the manufacturer has shown what it will look like without camouflage.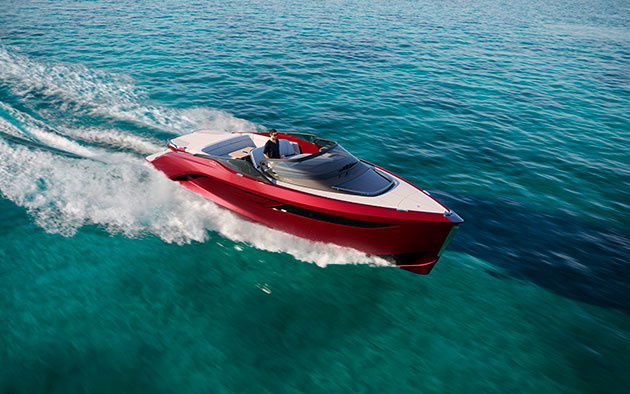 The carbon boat, dubbed the Princess R35, is equipped with two retractable, swiveling T-floats and is capable of speeds of up to 50 knots.
The vessel's exterior, which was so carefully concealed by the manufacturer, was designed by the renowned Italian bureau Pininfarina. However, the attractive design features are also practical: the windscreen, interrupted on both sides, the unusual shape of the transom and the sculptural lines of the hull help to improve the aerodynamics of the boat.
«R35 is designed to create a sensation of fluidity, elegance and anguished beauty, making you look back at it every ten seconds as you step out on the water. Above all it should be instantly recognisable, symbolising the next generation of Princess»," described Andy Lawrence, Princess Yachts Project Manager.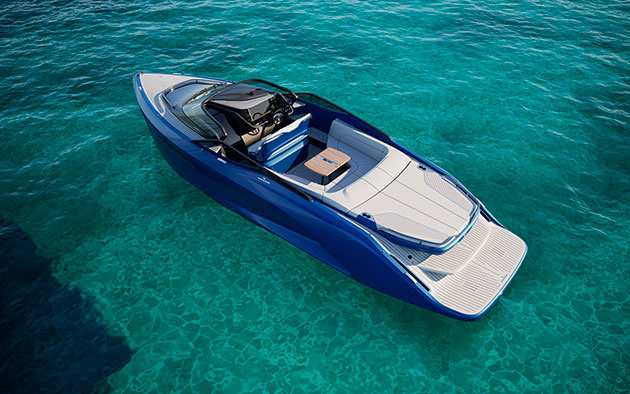 The control panel, which can seat up to three people, is fully enclosed by a frameless windscreen that blocks the wind and spray. The instrument panel features a large number of touch screens for navigation and control.
The R35's technical equipment allows the angle of the foils to be adjusted using a tablet, thereby adapting the boat to the weather conditions.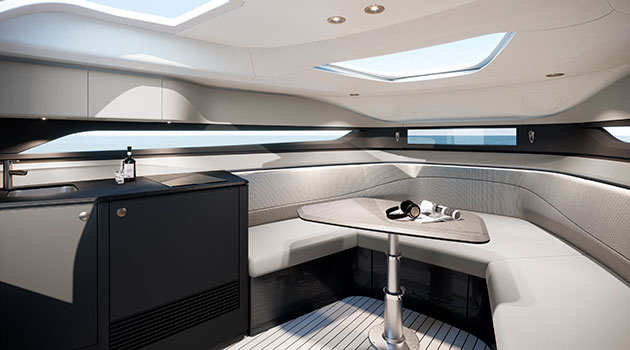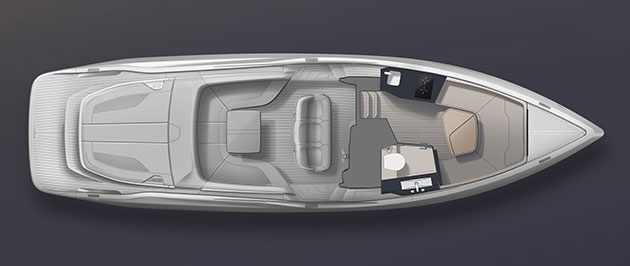 Onboard there is a dinette and sun pads that can be lifted to give access to the two 430hp Volvo Penta V8 petrol engines with swivel speakers. The lower deck features a compact galley, bathroom and dinette that folds out into a double bed.
The first production hulls will see the light in the next 6 months with all the boats scheduled for production this year already sold out.