The video of the new R/EVOLUTION, co-developed by BAR Technologies, has now been released online. Princess Yachts and BAR Technologies has forced the British shipyard to reveal a few more details about the mystery boat which was first spotted a month ago at the gates of Ben Ainsley Racing.
The shipbuilder has confirmed that the high-performance motorboat is made entirely of carbon fibre and claimed that the novelty is «the fastest Princess».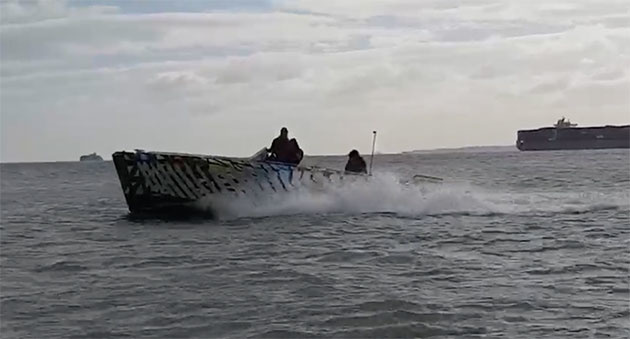 Until then, the fastest boat ever built by the yard was the 1988 Princess 266 Riviera. She was fitted with various propulsion systems, the fastest of which - with a top speed of 44 knots - consisted of two 4.3 litre 205 hp Volvo Penta AQ431/dp V6 petrol engines.
Based on this, the R/EVOLUTION should reach 50 knots. This assumption is reinforced by information that the 35ft hull is fitted with a twin Volvo Penta 6.2-litre, 430bhp V8 propulsion system with a turntable.
Princess Yachts also said that the vessel has a cabin equipped with berths.
The shipyard boasted that all of the hulls scheduled for production this year have already been sold.
Buyers were given exclusive access to design renderings of the vessel.
Mass production of R/EVOLUTION will start at the end of August, but in the meantime, a video of sea trials of the first boat of «the brand new clas»s is available to us .