PROyachting will award the winners of the J70 regattas and sum up the season results on November 20.
The brightest sailors and event organizers are scheduled to be recognized in eight categories: «Kids Coach of the Year», «Sailing Event of the Year», «Kettle of the Year», «Discovery of the Year», «For Sailing Coverage», «Photo of the Year», «Patron of the Year» and «Person of the Year».
The leader of the 2018 Wednesday NightRace weekly regatta series will receivethe season's top trophy, a Ulysse Nardin watch. The winning team in the overall standings of the weekly Tuesday Warm-Up Race will receive four trips to Germany and get to admire the so-called VolcanicEifel, a highland in the west of the country known for its unusual geological history. The winner of the category «Photo of the Year» will be chosen from the pictures posted on Instagram using the hashtag #PROyachtingPHOTO.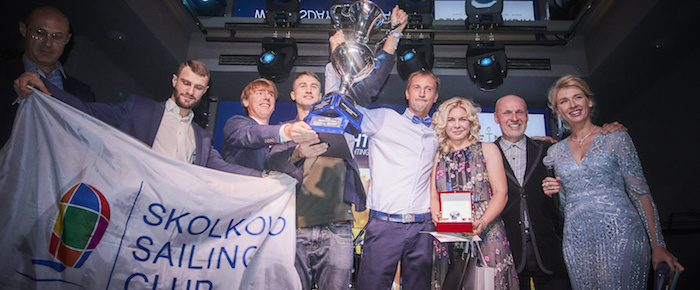 The award «PROyachting. Person of the Year» is being held for the fifth time. Last year the winner of the Wednesday Night Race series was SSA-9, the winner of the Tuesday Warm-Up Race series was «Moscow 24». « The team «Tavatui» (Pavel Kuznetsov, Evgeny Neugodnikov, Egor Konyukhovsky) was named» Person of the Year for development of sailing in Sverdlovsk region.