Former Italian automotive designer Pierpaolo Lazzarini conceived the first concept of small, futuristic Jet Capsule boats in 2010. Three years later a 7.35-metre working prototype was ready and unveiled at the Monaco Boat Show. Now five years on, the refreshed Royal is launched.
Compared to its predecessor, the new Jet Capsule has grown by more than half a meter to 7.95 meters in length. However, the maximum width remained the same - 3.44 meters. As a result, the deck area (below and outside the dome) has increased to a total of 18 square meters.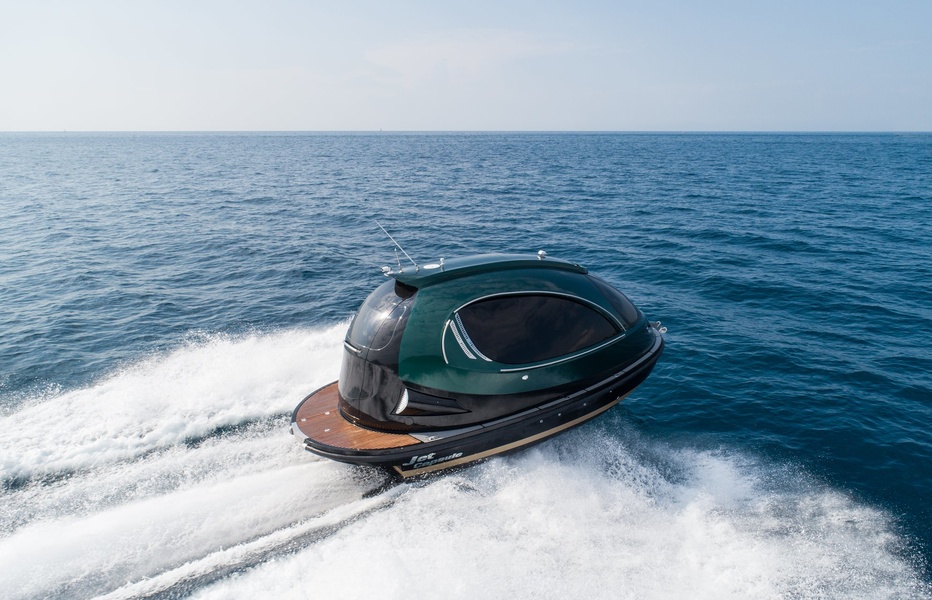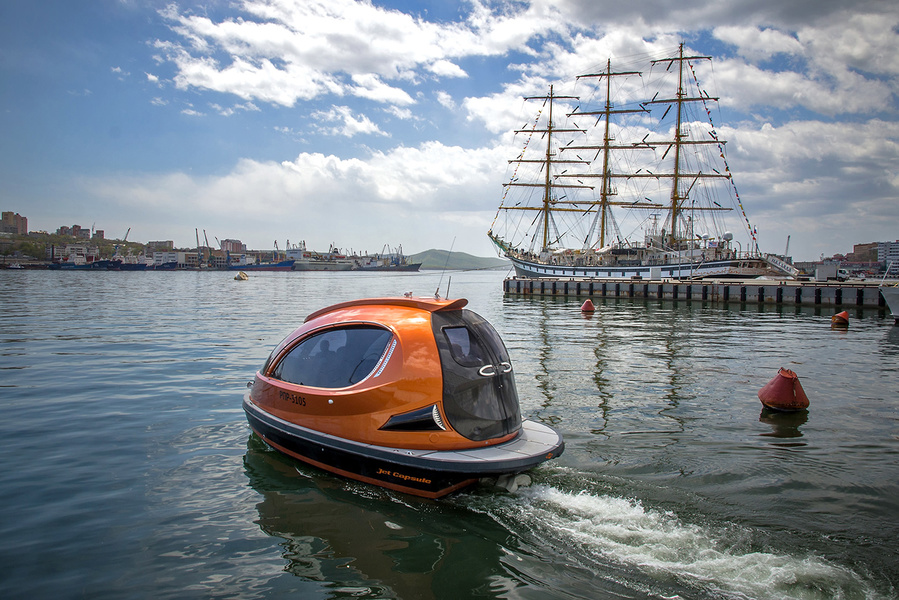 «This is a very compact but still luxurious yacht. She is small enough to minimize maintenance costs, yet large enough for a group of friends to spend time and sleep comfortably on board. It's an incredibly luxurious boat, far more so than similar sized counterparts»," says Lazzarini.
The lightweight capsules themselves are vacuum-infused and made of 70 percent carbon. The windows use photochromic glass -«chameleons», which themselves create a tint in the bright sun. With a maximum displacement of 3.5 tons, Jet Capsule has a draft of only half a meter.
The increased floor area did not allow for more people to be onboard. The maximum occupancy of Jet Capsule remained unchanged at 12 passengers + helmsman. The first launched Royal had seating for eight guests only. The maximum interior height of the Royal is 2.3 meters and the roof is designed in such a way that even tall people will feel comfortable in any point of the cabin.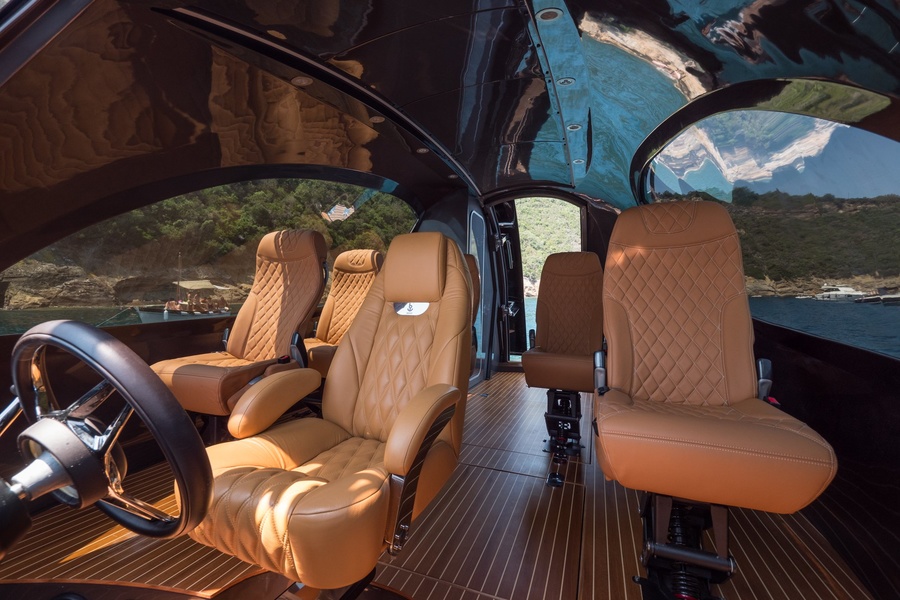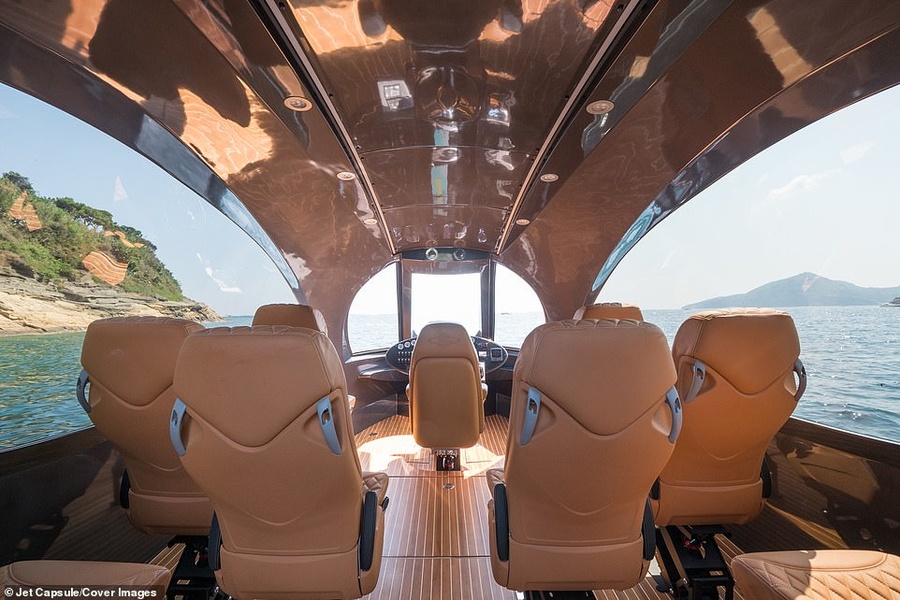 There are four possible layouts «capsule boat». Besides «taxi version» (simply rows of seats, but, unlike the previous version - with a galley, a sink and a tiny bar) on request of the future owner, also available versions«classic» (two chairs for passengers are located opposite each other, coffee table on theport side and a sofa and saloon aft on starboard), «private» (four front guest chairs in pairs on both sides, two tables in the gangway, all furniture moves on runners along the boat's longitudinal axis), and«limousine» (two settees along both sides).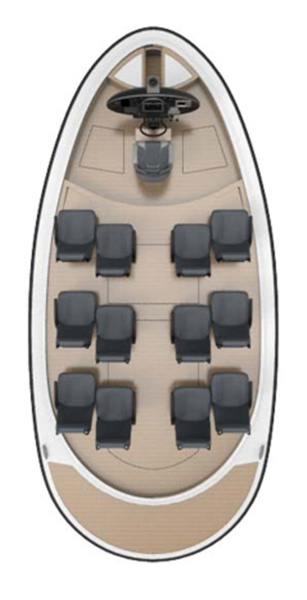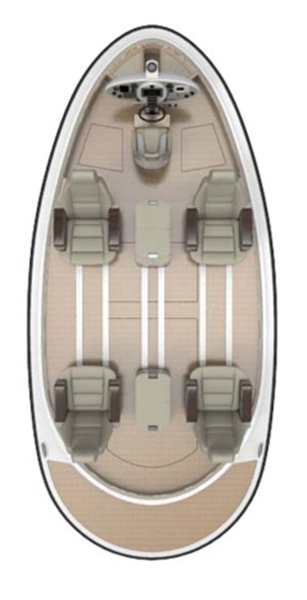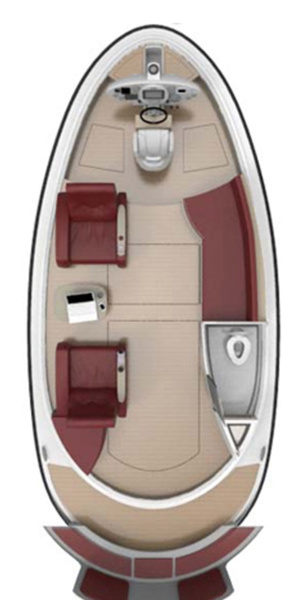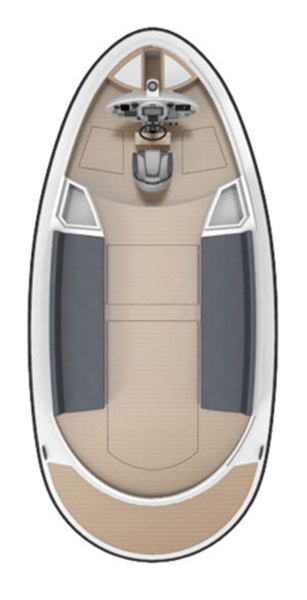 Royal's windshield is raised.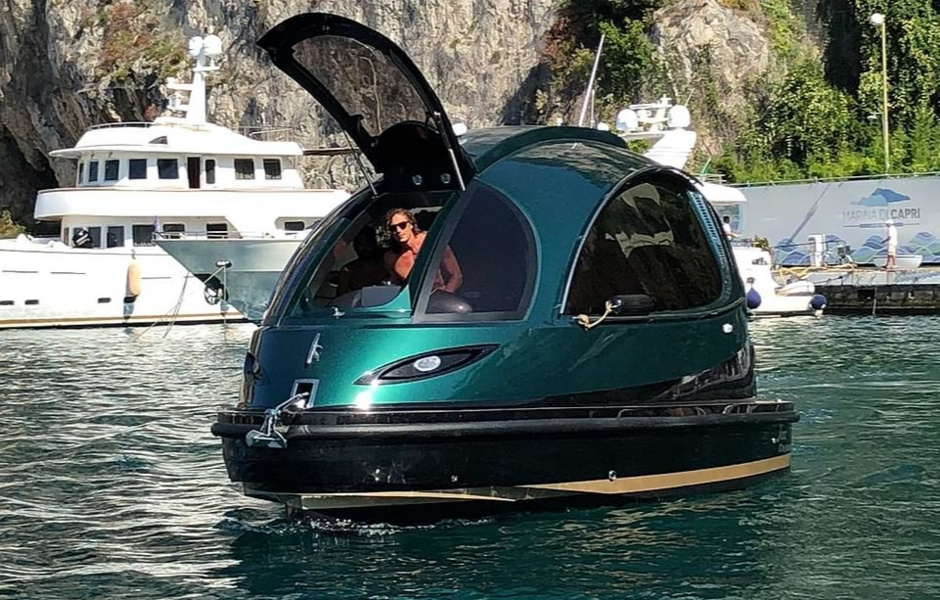 The pictures don't show a single berth on the roof for relaxing in the sun, like in the classic model. Probably, its installation is an additional option. After all, the capsule design has not changed too dramatically. In one short promo video Royal guy from the photo above is jumping off the roof into the water, which means it's still easy to get on top of it.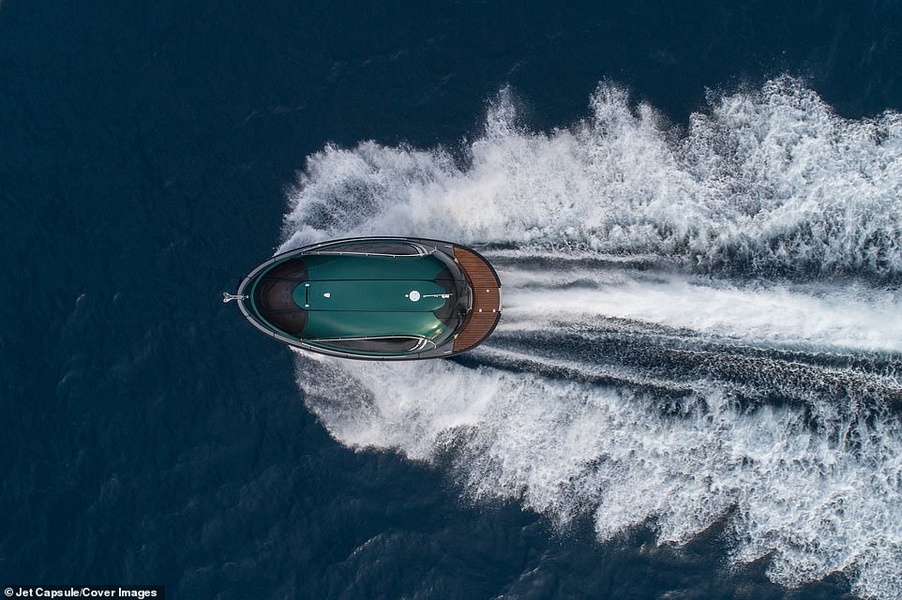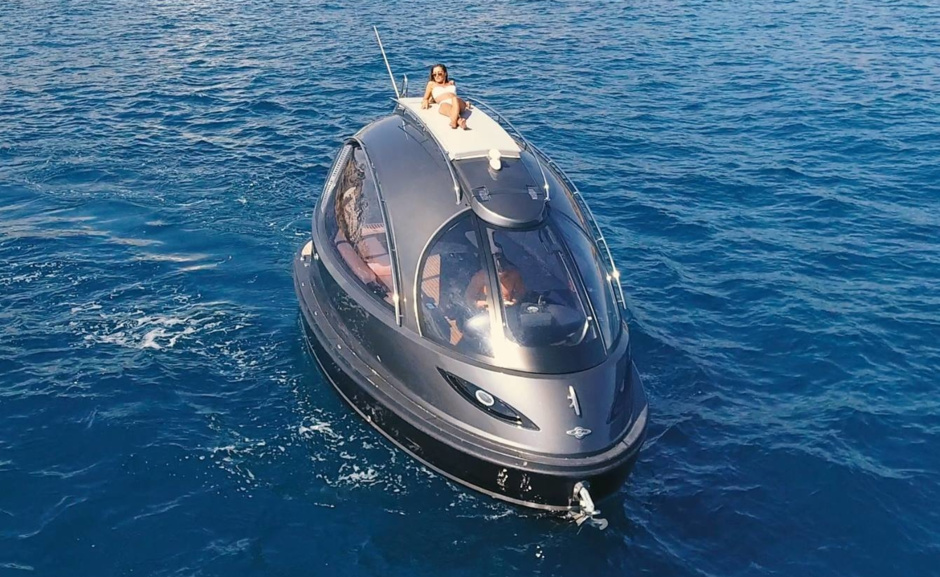 «Under the hood of», Royal has a 370-horsepower YANMAR 8LV engine and a diesel-powered Hamilton Waterjet system. The capsule can cruise at 25 nautical miles and, using approximately 35 liters of fuel per hour, travel 200 nautical miles without refueling. The boat has a fuel tank capacity of 350 liters.

The maximum range of autonomous sailing that the Jet Capsule was able to achieve was 300 nautical miles and a top speed of 42 knots.

Optionally, the boat can be fitted with an engine of up to 1,040 horsepower and then the top speed will increase to as much as 62 knots.

Jet Capsule has international certificates CE and RINA, so you can sail it in any country in the world. Only weather conditions limit the boat operation: waves should not exceed 2 meters.

The capsules are constructed in Naples. It takes half a year to build each one. The Royal will cost $250,000.
Although Jet Capsule is the only project Lazzarini has implemented so far, he still has many ideas. For example, in 2016-2017 he created UFO and UFO 2. 0 concepts («UFO» in this case stands for «unidentified boat object»).

And in April 2018, the Italian unveiled a concept for an entire modular floating city, Waya, inspired by both the Mayan pyramids and Japanese temples.