The publishing house «Ajax-press», which includes Yacht Russia magazine, has received a certificate from the Federal Service for Intellectual Property that it is the rightful owner of the National Award «Yacht Man of the Year». The news about it appeared in the magazine's social networks.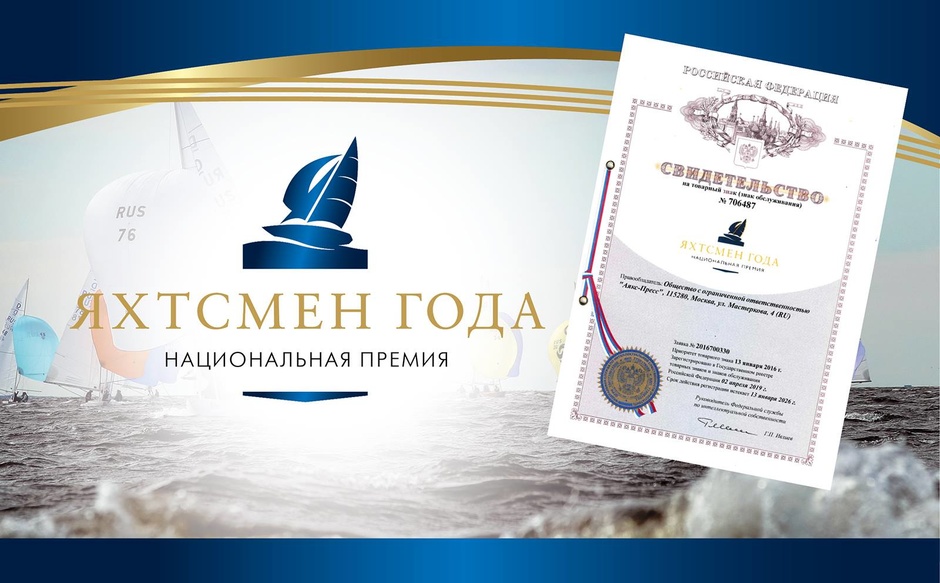 For many years, the All-Russian Sailing Federation (VSFPS) and Yacht Russia organized the award jointly. However, in 2017, due to a disagreement within the leadership, the prize was bifurcated. The conflict stemmed from a dispute over the mechanism for selecting the winners. Yacht Russia accused the WFSU of pressuring the jury to promote its own candidates, while the WFSU, in turn, did not like that the opinion of most members of the federation was not taken into account.
«It all started in 2017 when the President of the Russian Yachting Federation unexpectedly terminated the agreement with Yacht Russia magazine to co-host the Yachtsman of the Year Award, which was the magazine's idea for the award. And not only that! Yacht Russia staff can give a great deal of organizational work and financial costs to the magazine».
» It is noteworthy, that the Russian Yachting Federation explained the breakdown in relations by the fact that the magazine «filed an application to Rospatent to register rights to the name and logo which were created by designers of Yacht Russia at the time of inception of the Award.
Either way, the parties were unable to reach an agreement over the year, and in 2018 the VFSU and Yacht Russia once again awarded the best yachtsmen separately.
Meanwhile, the magazine's application to Rospatent apparently continued to take on a life of its own. The management of Yacht Russia, which considers the unilateral termination of the agreement with the WFSU «arbitrary» by the federation, did not accept the situation and made efforts to resolve once and for all under the law the question of who owns the award.

The law, however, turned out to be on the side of the magazine. At least, so says the last word from Rospatent, which represents this law.