PROyachting company celebrated the sixth birthday of the Wednesday Night Race project with festive regatta.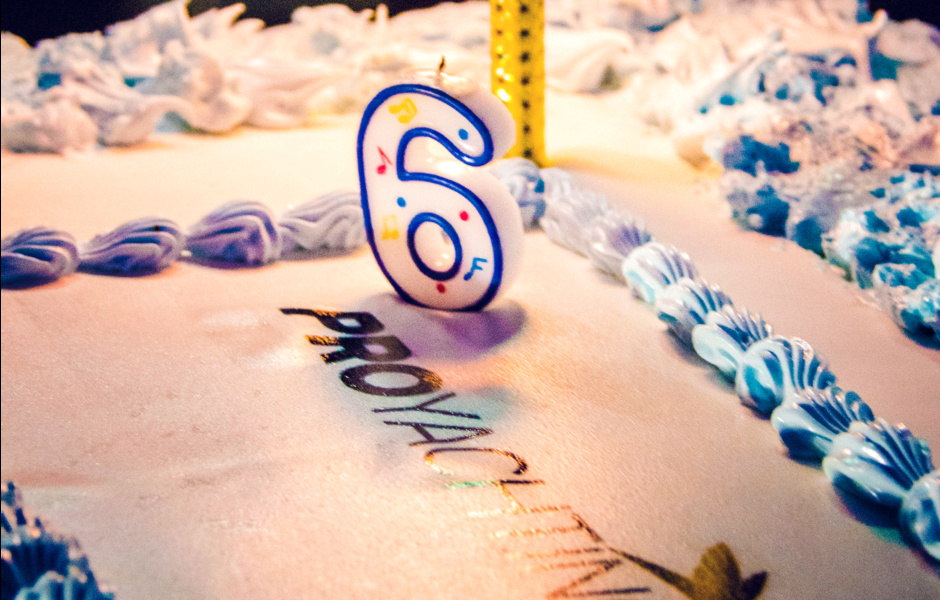 Despite the gloomy weather in the evening of July 24 in the water area of the Royal yacht club 20 crews took off in two divisions.
After the recent renovation there is now the biggest in Russia fleet of J/70 - 14 boats - at the Water Stadium. During the festive races, the boats took to the water all together for the first time.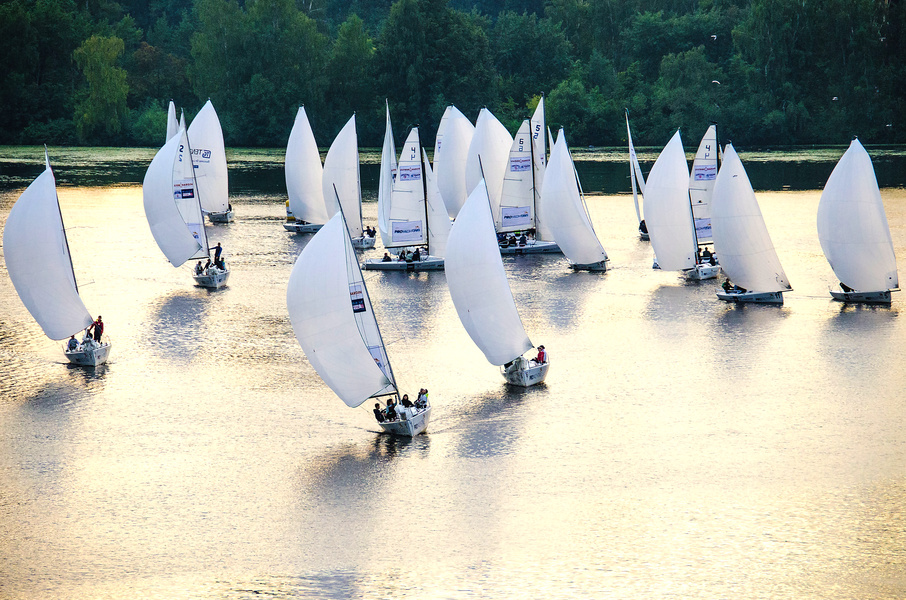 «It is even unusual to read out such a long list of participants», - said CEO of PROyachting Michael Kondratyev.
In addition, six more teams competed on Beneteau Platu 25.
In J/70 division the winner of the event was Skolkovo Sailing Team (Kondrat Gaikevich, Alexandra Dronova , skipper Timofey Zubkov ). Silver and bronze went to Angels Sailing Team(Irina Buzinova, Ekaterina Gorchakova, Nadezhda Bazhenina, skipper Mikhail Ushkov) and TREM (Pavel Kirilyuk , Andrey Novikov , Andrey Dmitriev, Vladimir Mayantsev ).
In Beneteau Platu 25 division the best were Sea Squad (Ekaterina Krasnova, Andrey Bolyakin , Margarita Pchelintseva , skipper Evgeny Chernov). Second place went to crew No. 3 (DianaBalesnaya , Natalia Sinelnikova , YuliaKapitanchuk, Yuri Safonov , skipper Savely Tumanov ). The combined crew of yacht No. 2 (AlenaLisetskaya , Yakov Wiederschein , Galina Lemelman , Valery Grigoriev, skipper NikitaKlimentiev) rounded out the top three.