The second Nations Trophy regatta for Swan and ClubSwan sailboats started on 8 October at the Real Club Náutico de Palma Yacht Club in Palma de Mallorca. 41 teams from 14 countries are competing in four divisions: ClubSwan 36 (4 boats), ClubSwan 42 (12 boats), Swan 45 (7 boats), and ClubSwan50 (18 boats ).
Russia is represented at the regatta by three crews: «Battleship» by Vladimir Lyubomirov, Scorpiosby Dmitry Rybolovlev and daring sisters by Maxim Titarenko.
«Battleship» and Scorpios compete at ClubSwan 50, Titarenko's team competes at ClubSwan 42.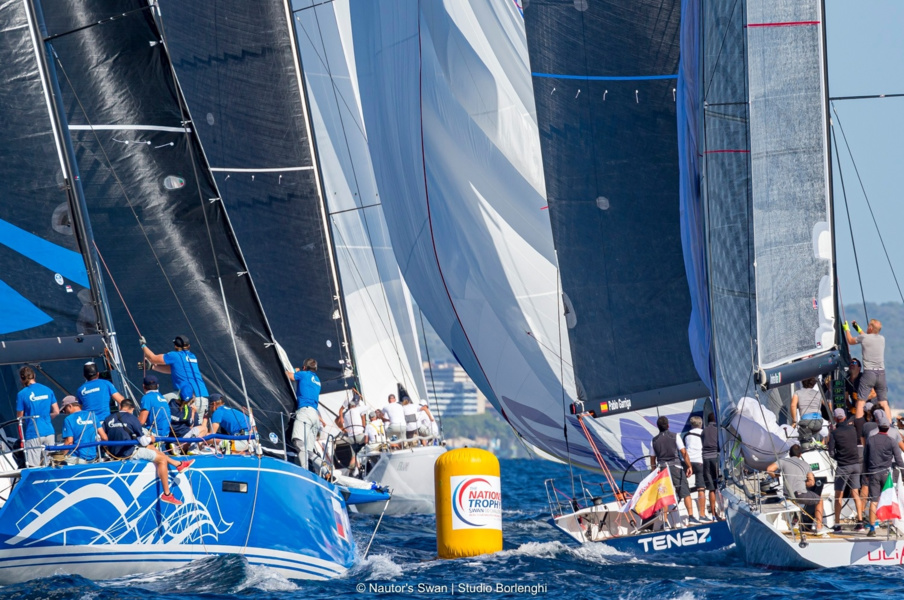 The first day was a warm-up for the competitors.

The «races in the» standings began on October 9. Dmitry Rybolovlev's ClubSwan 50 Skorpios performed best of all the boats under the Russian tricolour, finishing second after Ross Warburton's Perhonen which was representing Britain. The result for Skorpios could be even better: third-placed Perhonen could take the lead in the final stretch, having turned to finish just behind leading Skorpios and Cuordileone by Leonardo Fer ragamo. It was the right tactical decision that eventually won Perhonen the race.
«Armadillo» after the first day on the sixth place, Daring Sisters are at the bottom of the standings in their group.
A total of 9 starts are scheduled through October 12 - no more than three per day.

The top teams in the ClubSwan 50 and Swan 45 fleet will be declared world champions in their respective classes. The ClubSwan 42 group will decide the fate of the European champion title.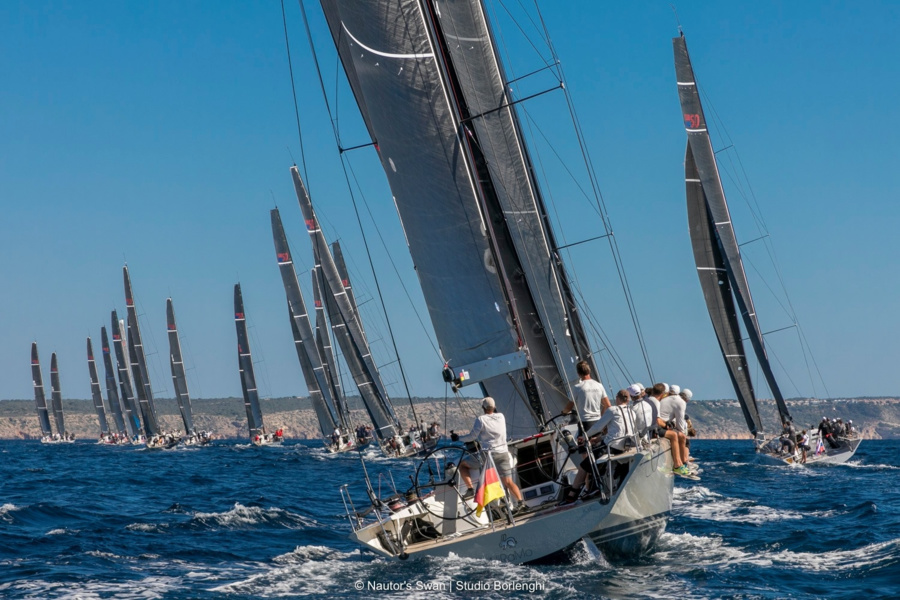 A special Nations Trophy at the end of the regatta will be awarded to representatives of one of the nations, taking into account the results of not only the current races, but also Med League 2018 and Med League 2019 as well as the North European League.Italian and Russian sailors proved to be the best in these past competitions, so now the countries have a slight advantage over their rivals. Italy got two extra points into their piggy bank, while Russia got one.
In 2017, thanks to the efforts of the crews of Swan 45 Porron IX and ClubSwan 42 Nadir, Spain won the prize. This year, both crews came again to defend their title.