Ten races were held on Saturday in St. Petersburg - a record for a regatta on the Neva River, and, after checking the weather forecast, the organizers promised to repeat it tomorrow.
The Gazprom Team Russia squad displayed a strong performance today: in the first race they took the lead and won back one position in the overall standings. In the fourth race of the day the team showed great pilotage, moving from outsiders to the top of the fleet and winning the race. This rarely happens in Extreme, where getting the right start does half the job. Well, well done tactician!
Gazprom Team Russia performed brilliantly (frequently showing off one body, delighting the audience), but torn: they came in first and last places.
As a result they are 7th in the standings, which is better than yesterday, but worse than before the race when they were 5th.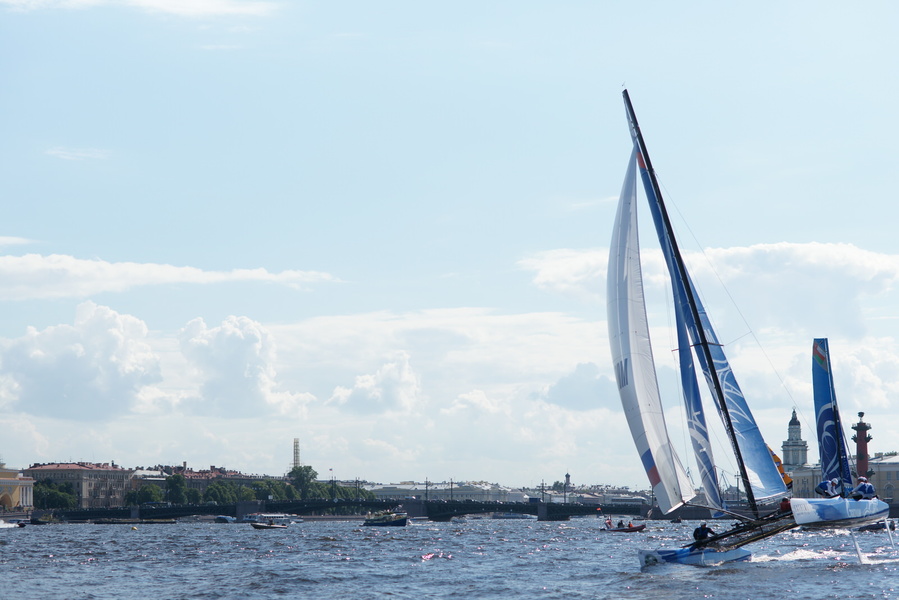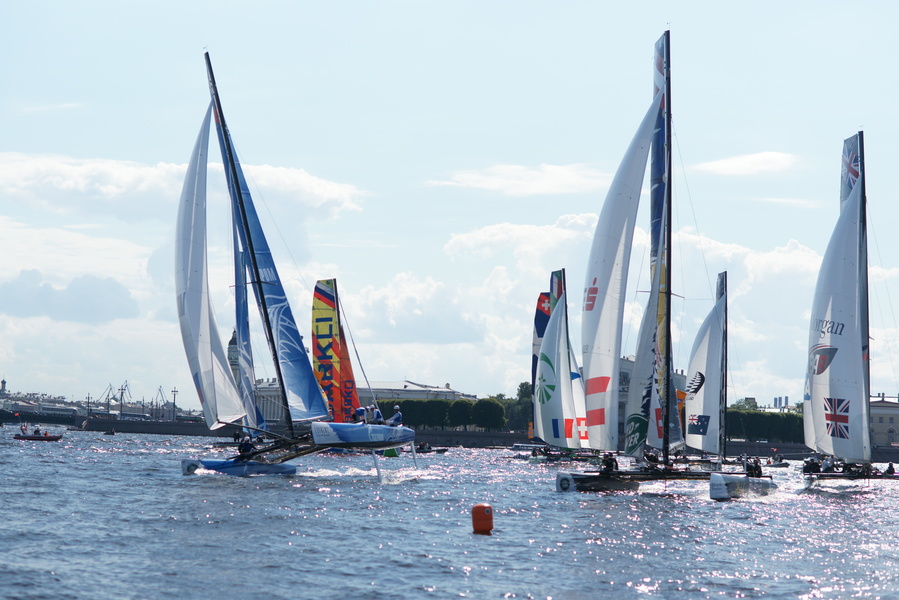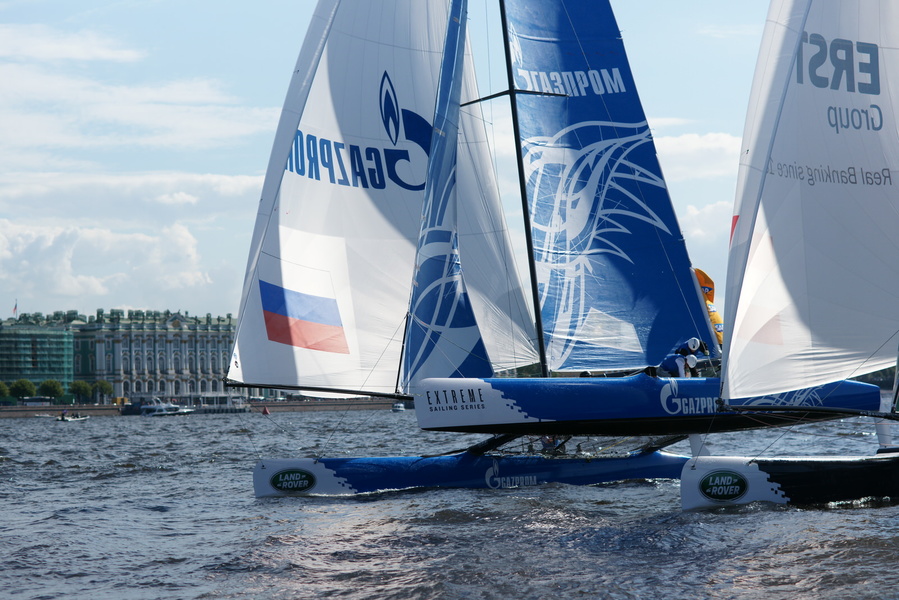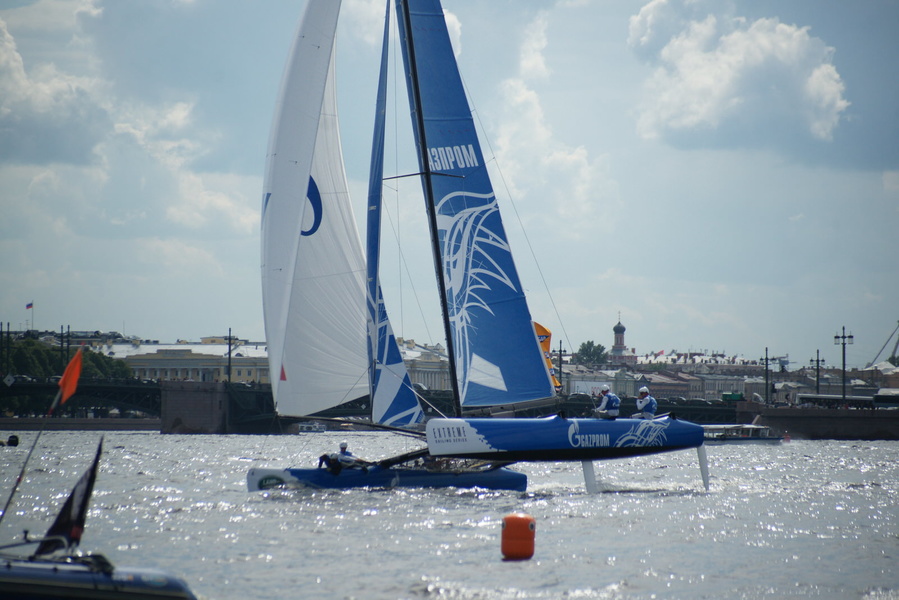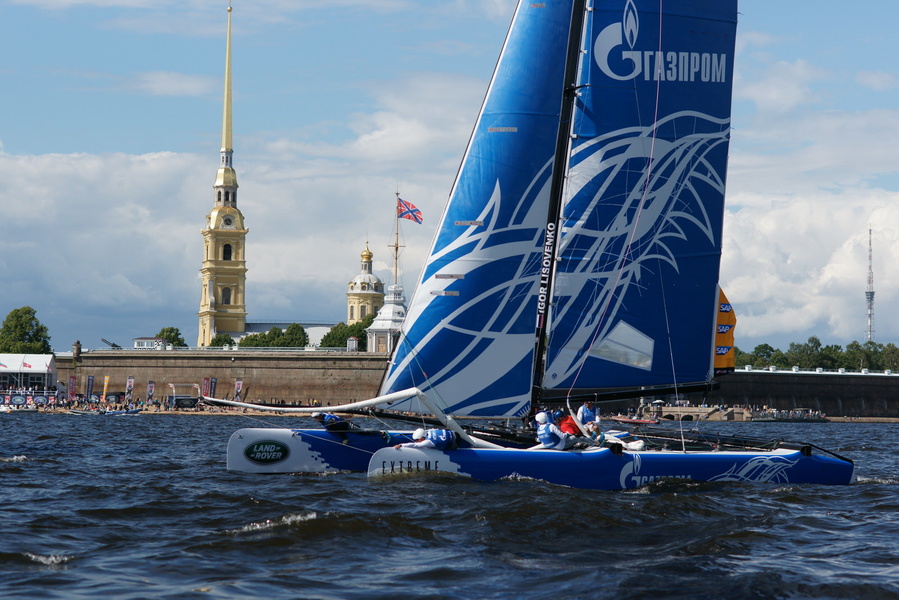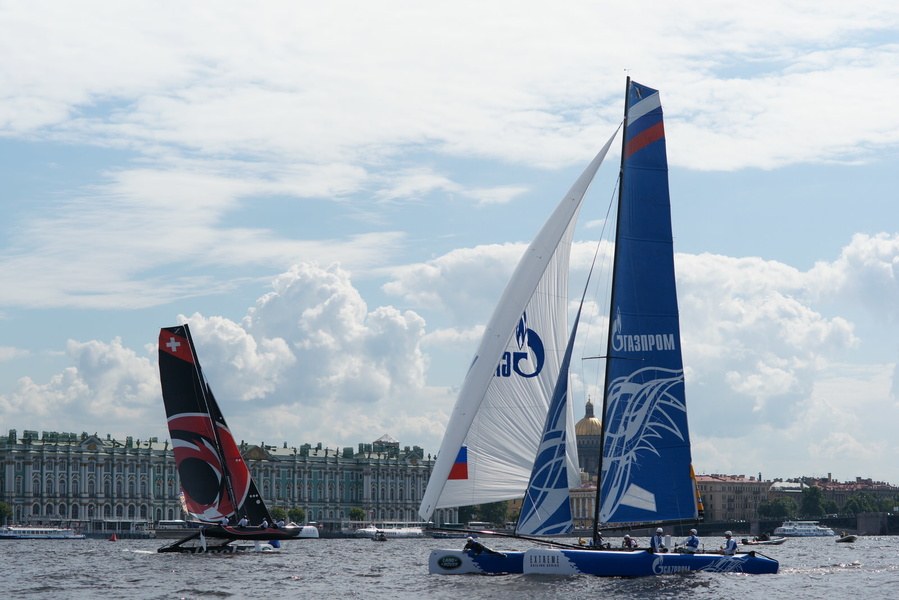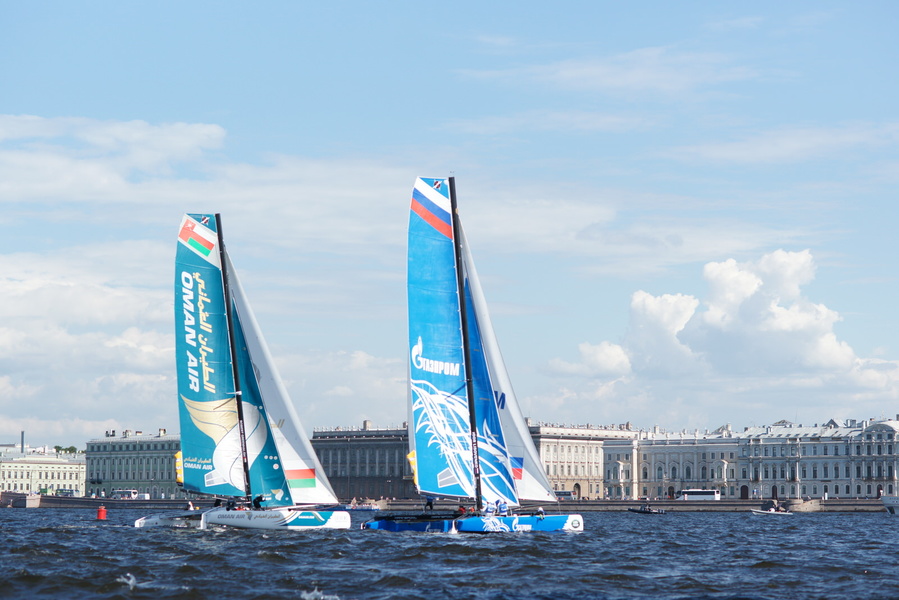 As for the top three, the Swiss Alinghi managed to regain the lead, displacing The Wave to second place. Rounding out the top three is Emirates Team New Zealand. Full results can be seen here.
Photo shoot from unexpectedly sunny Saint-Petersburg: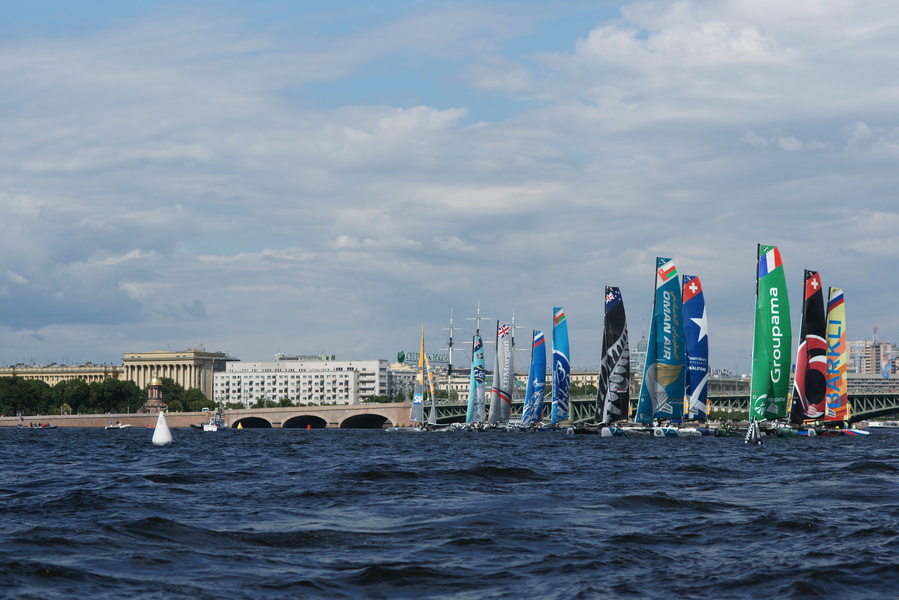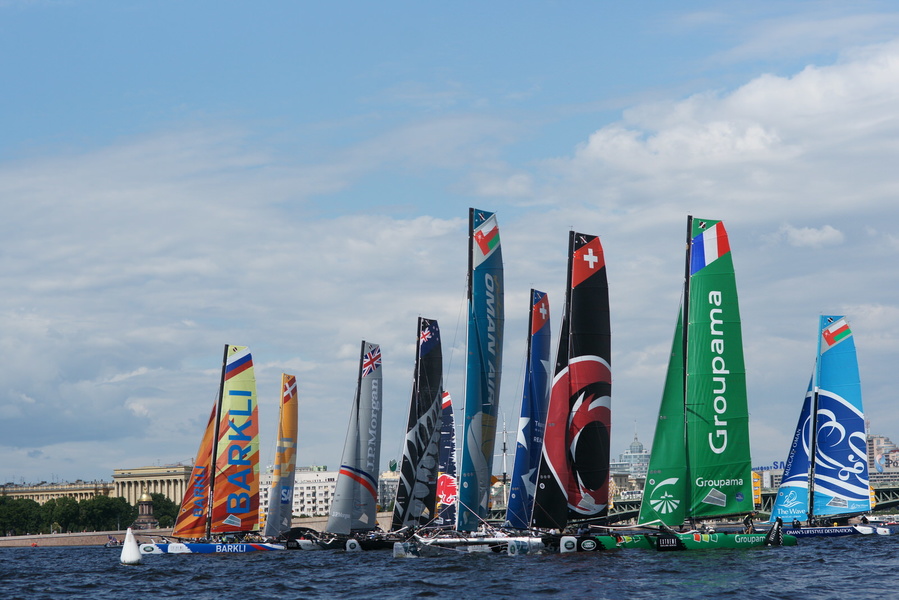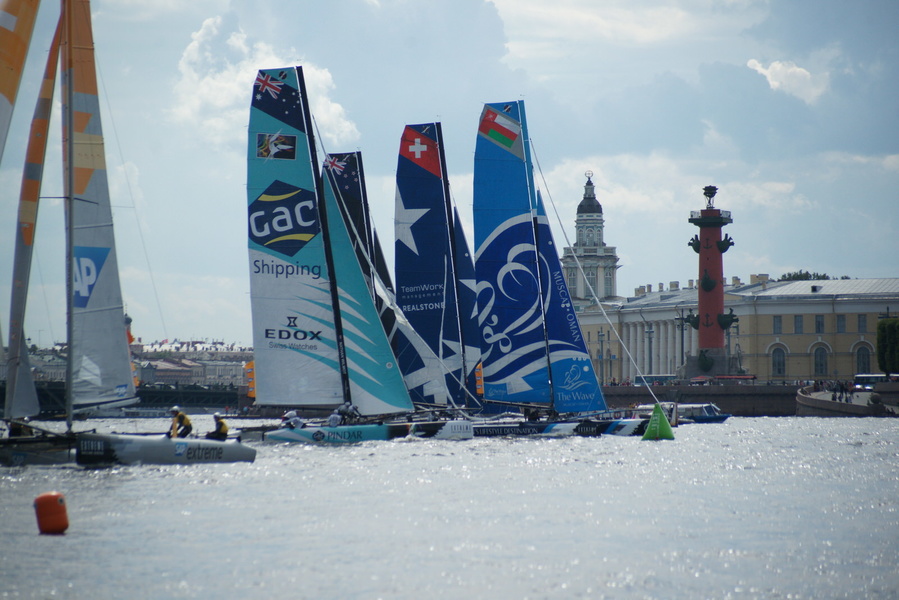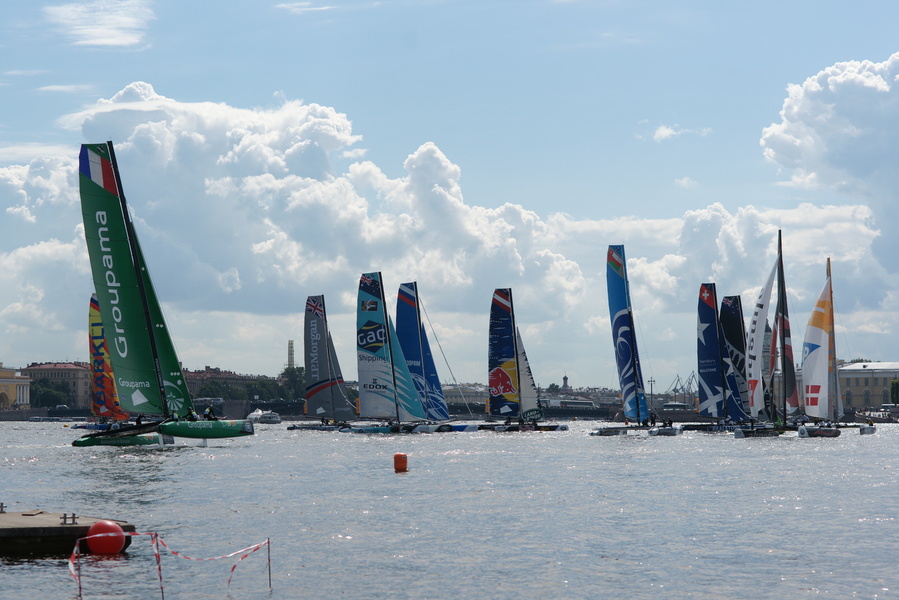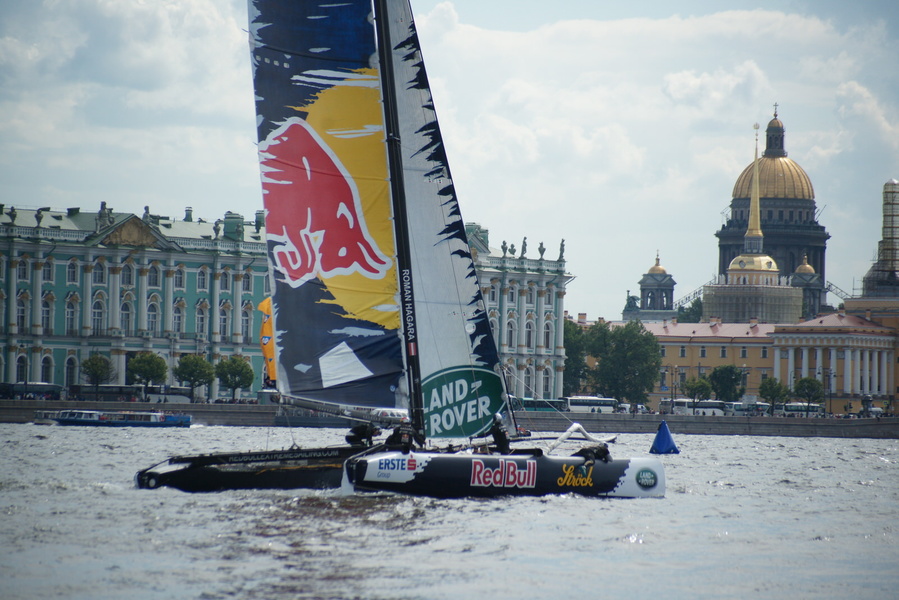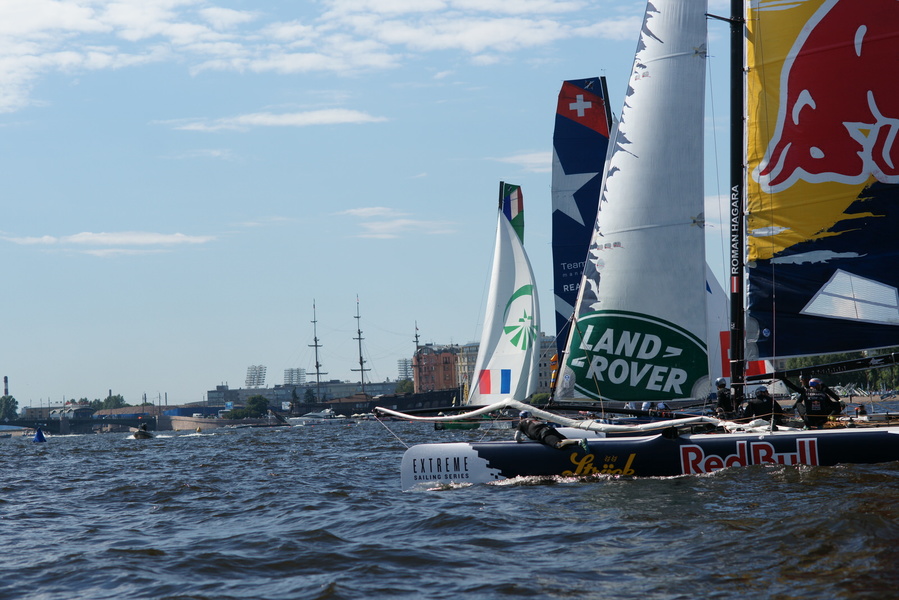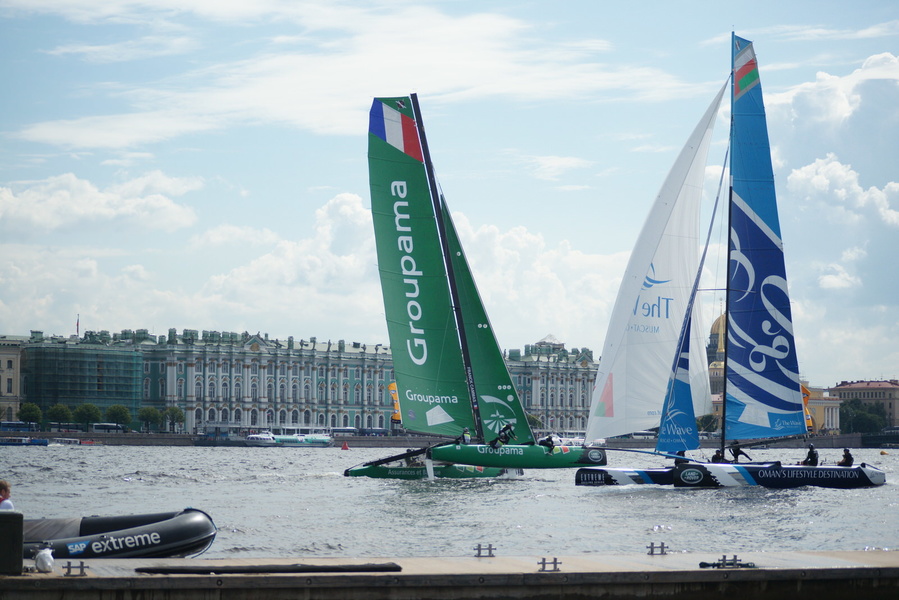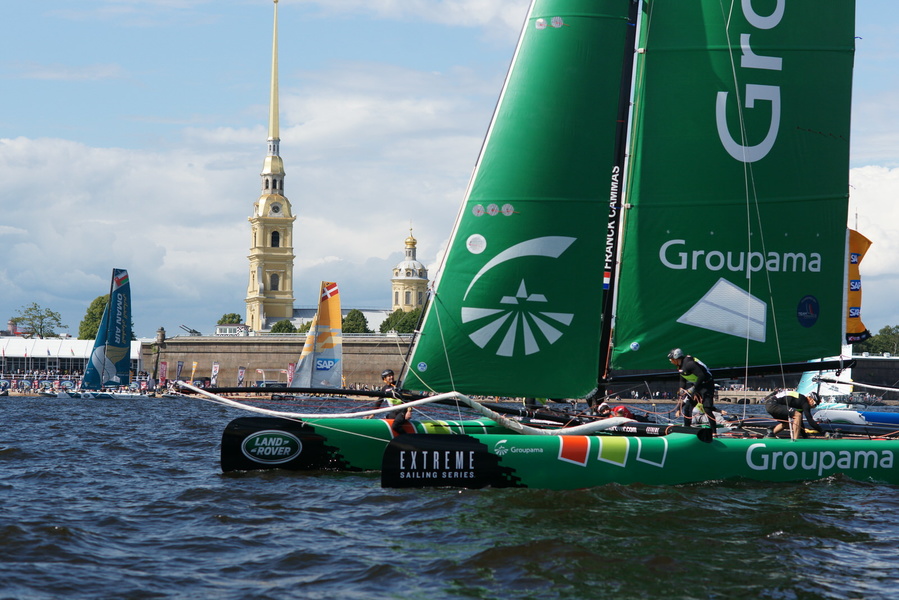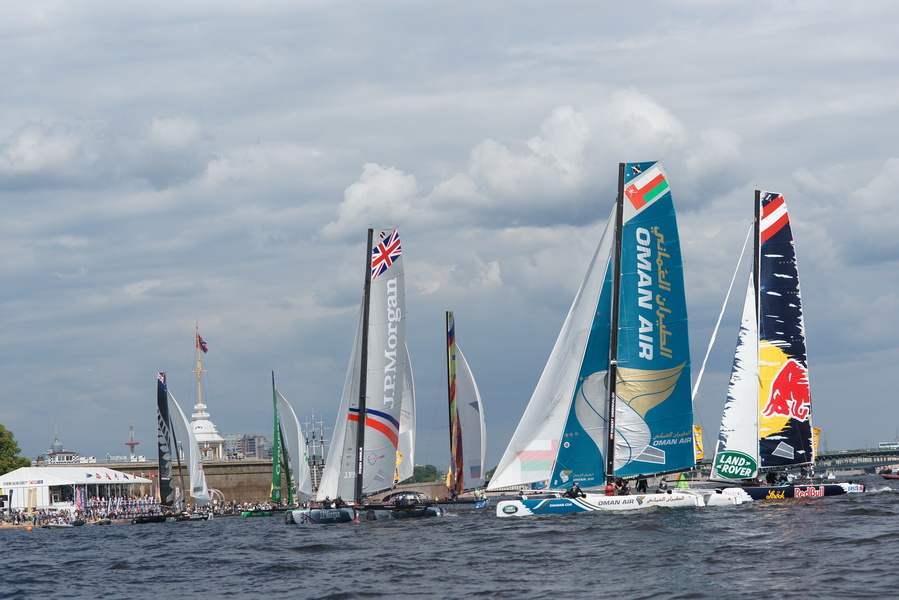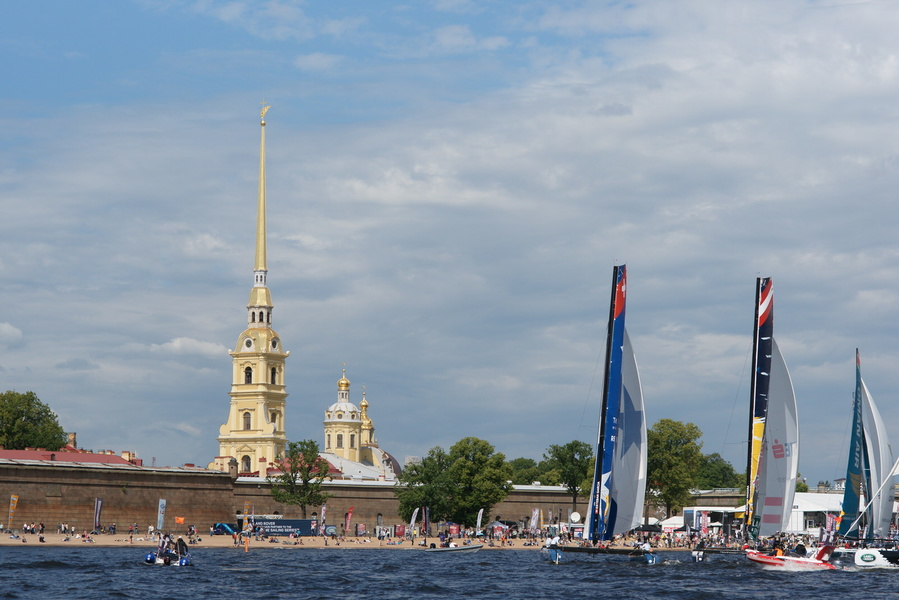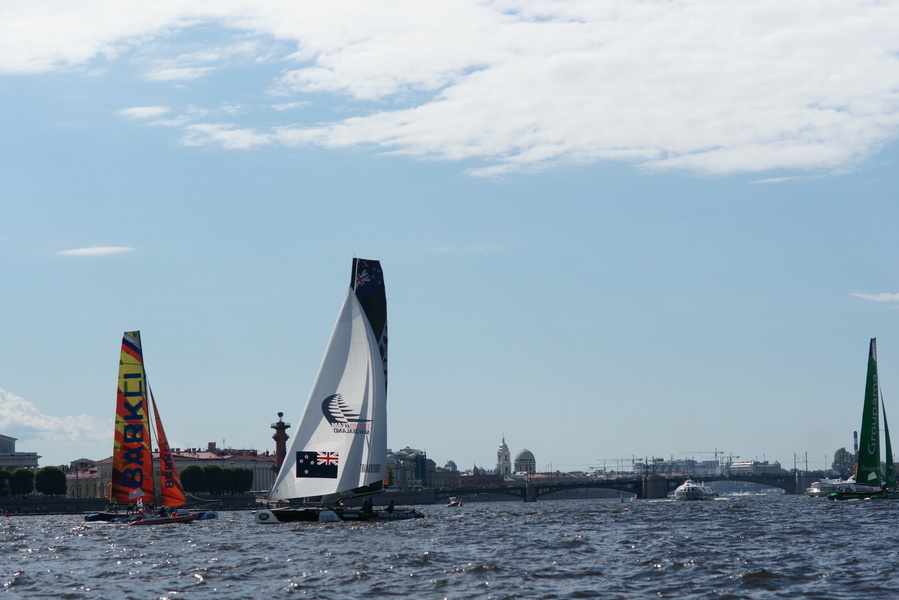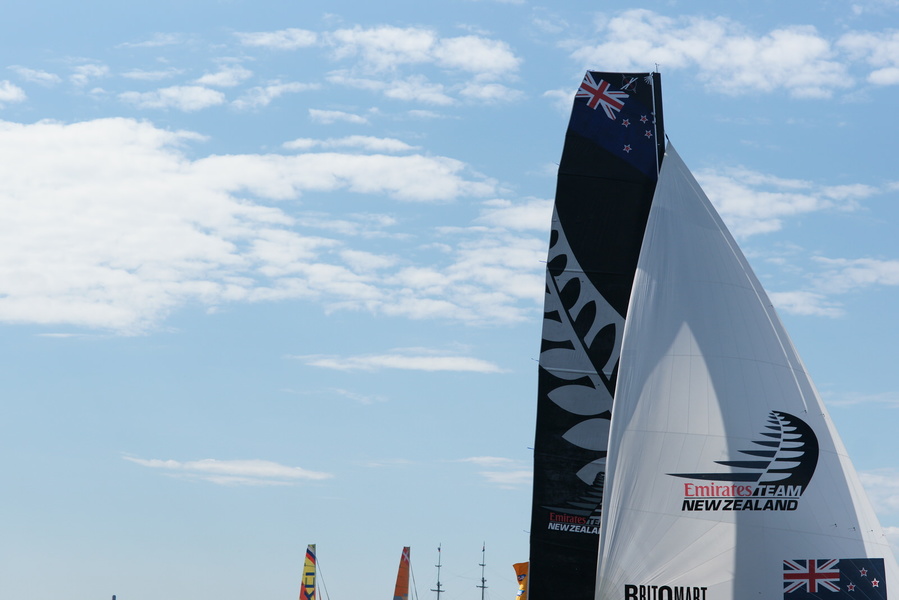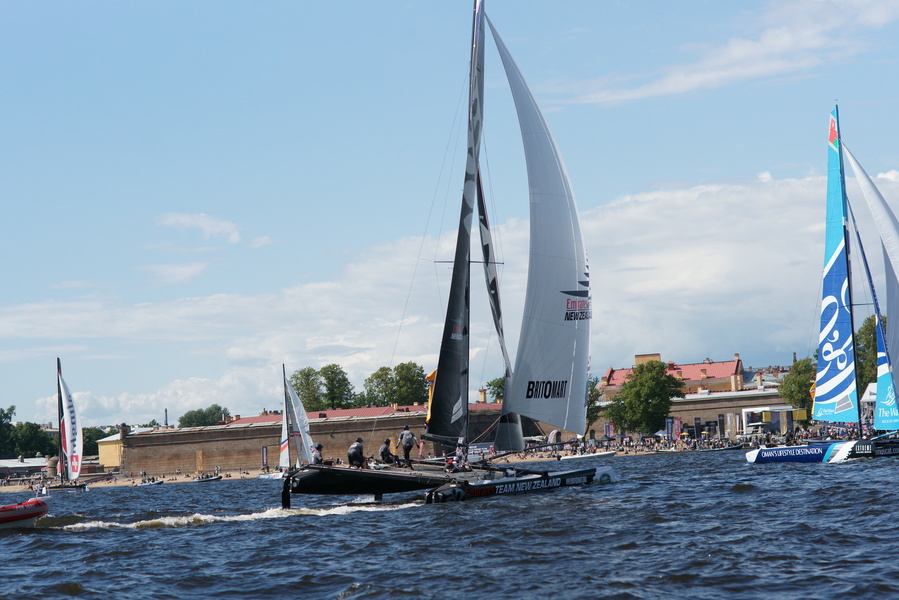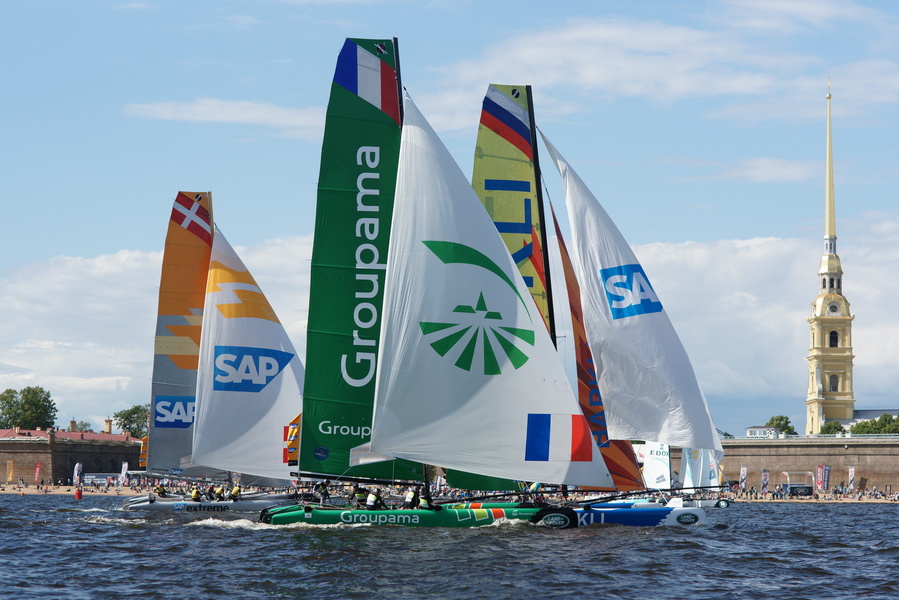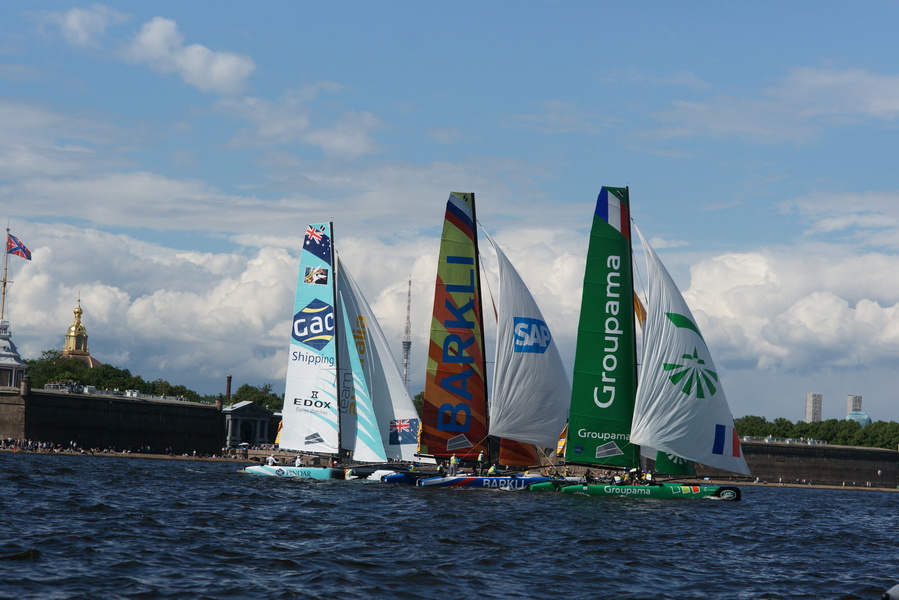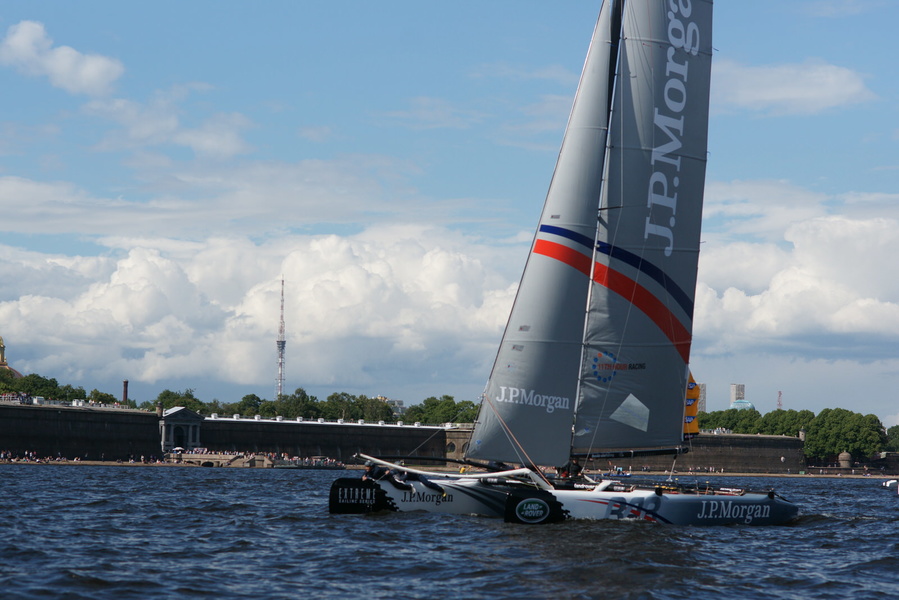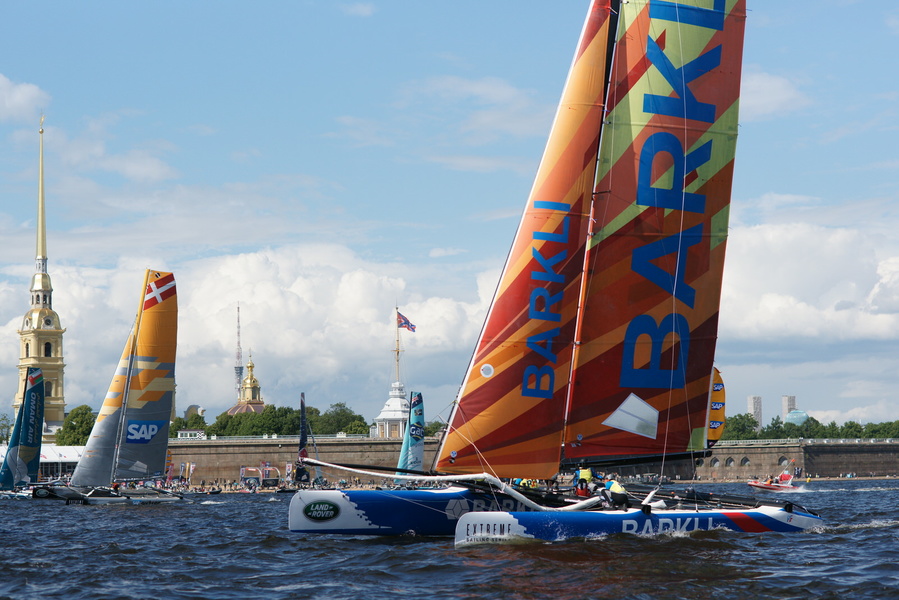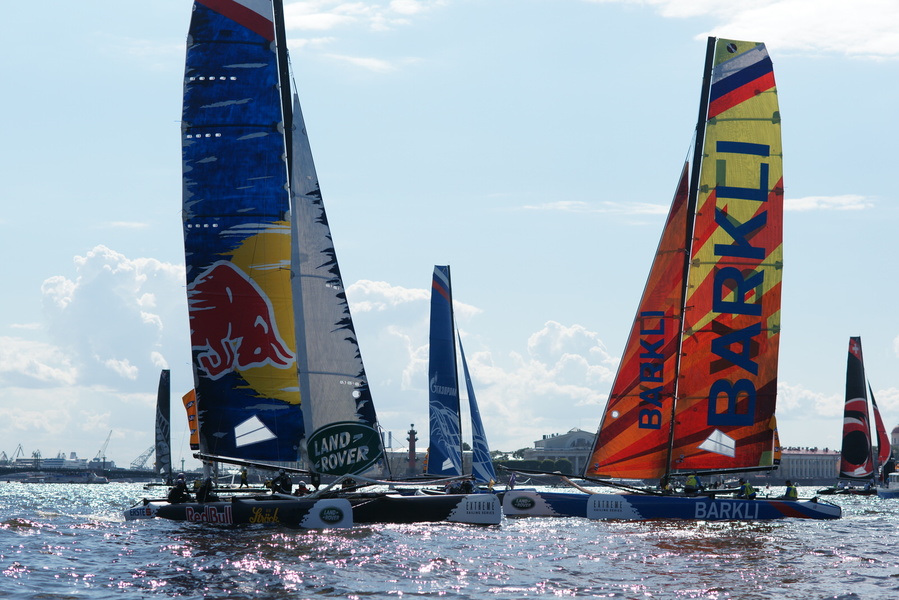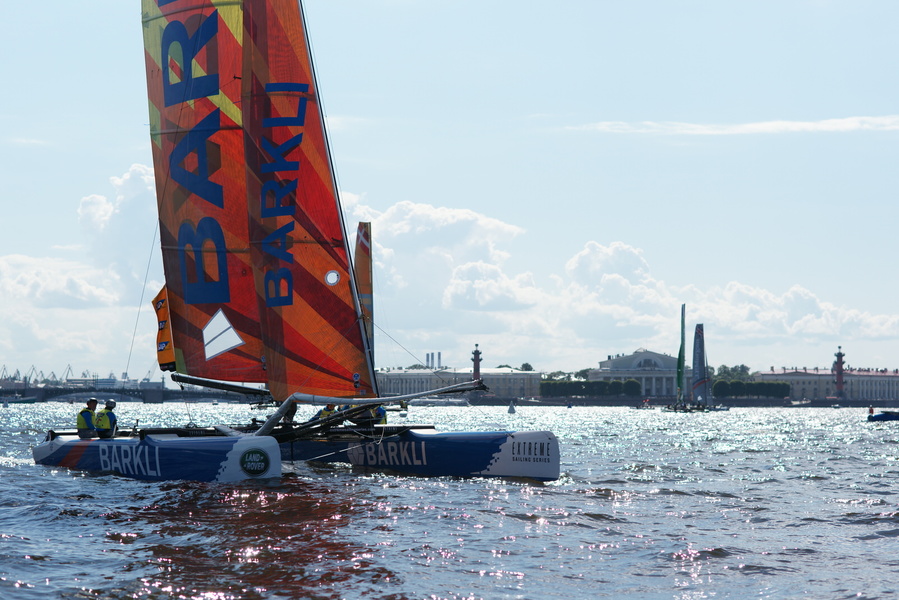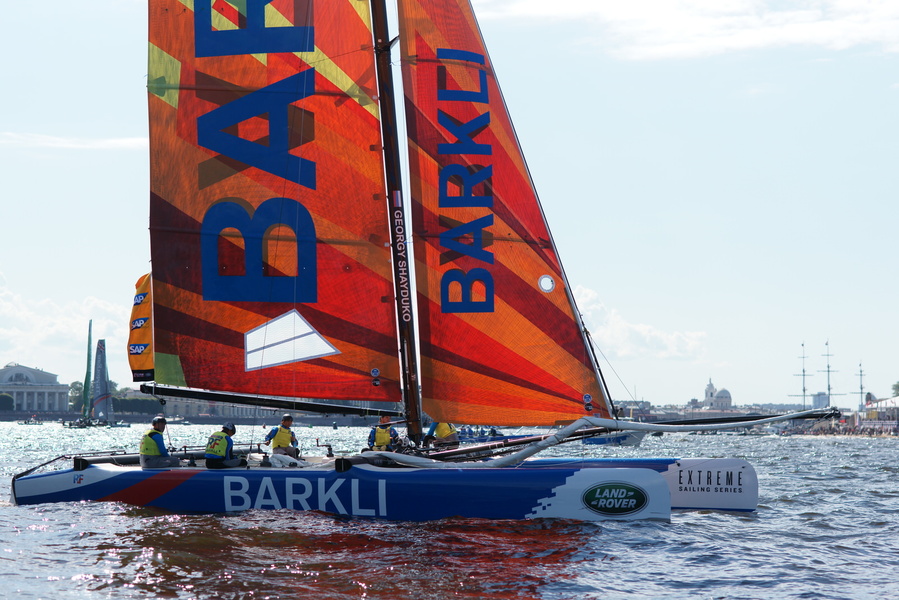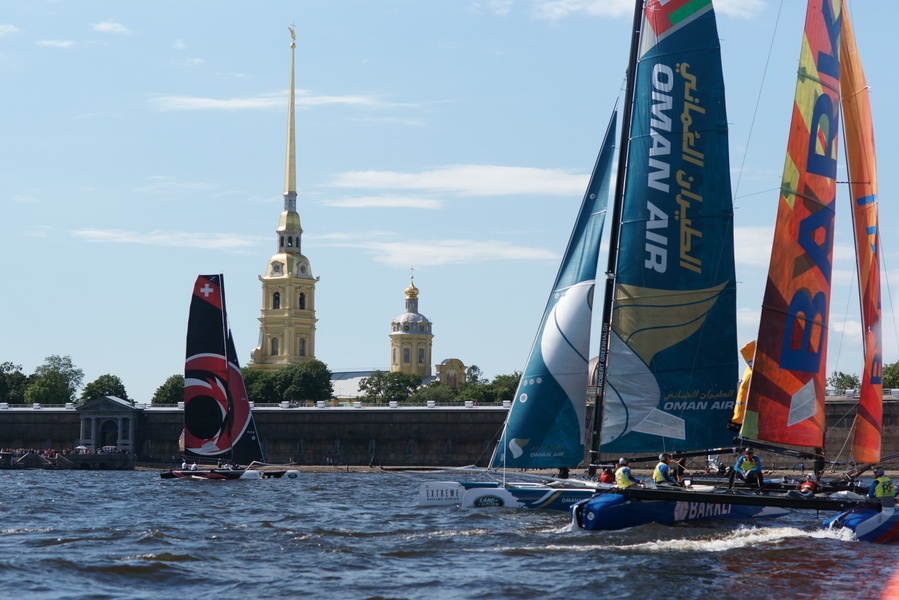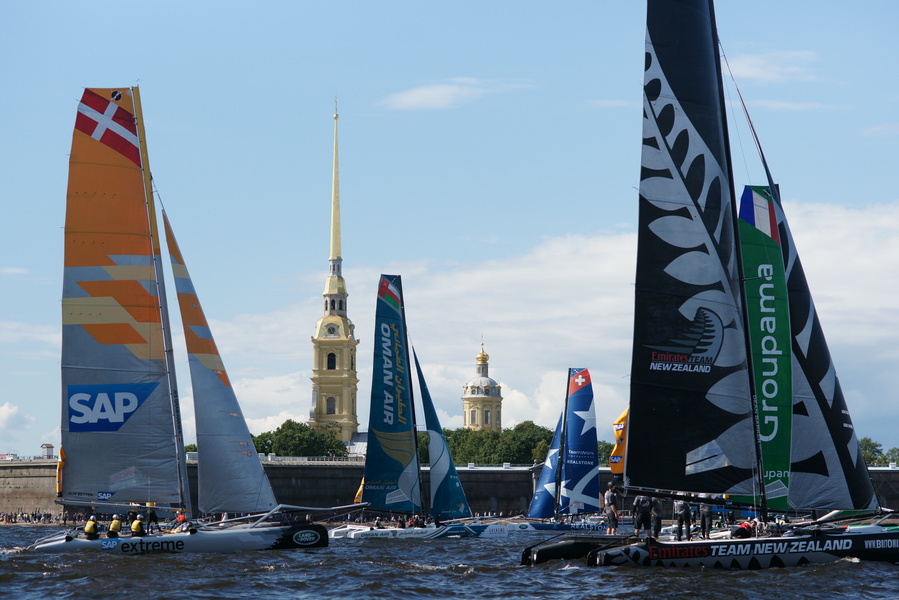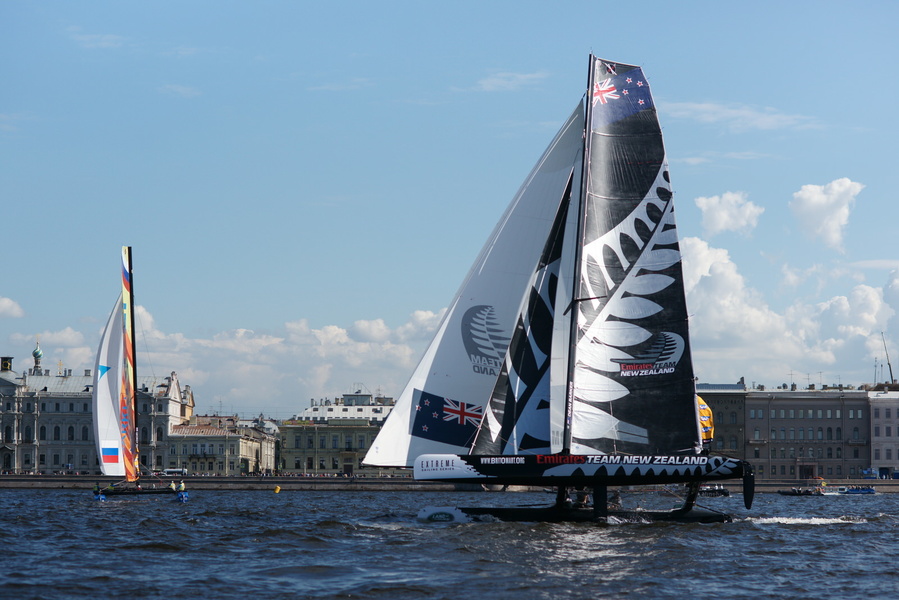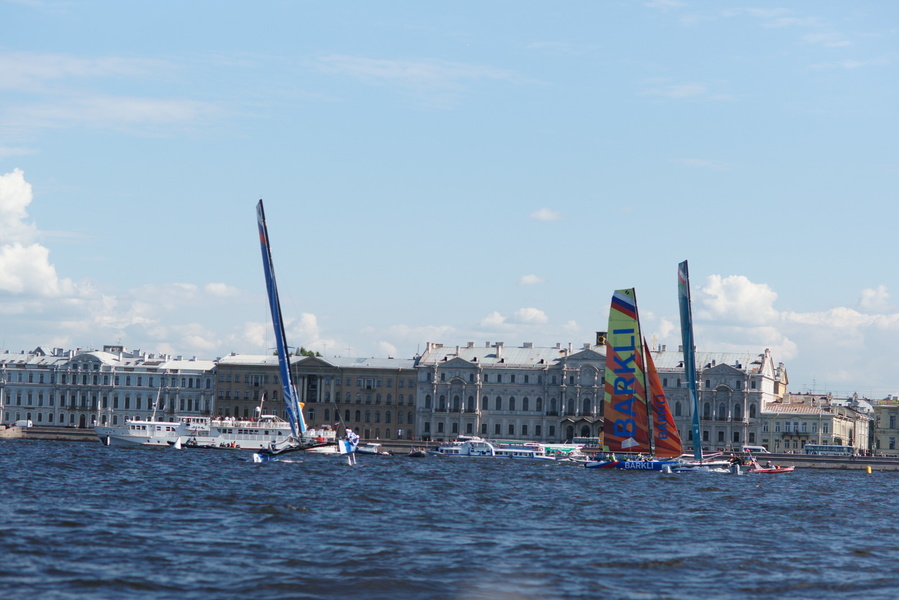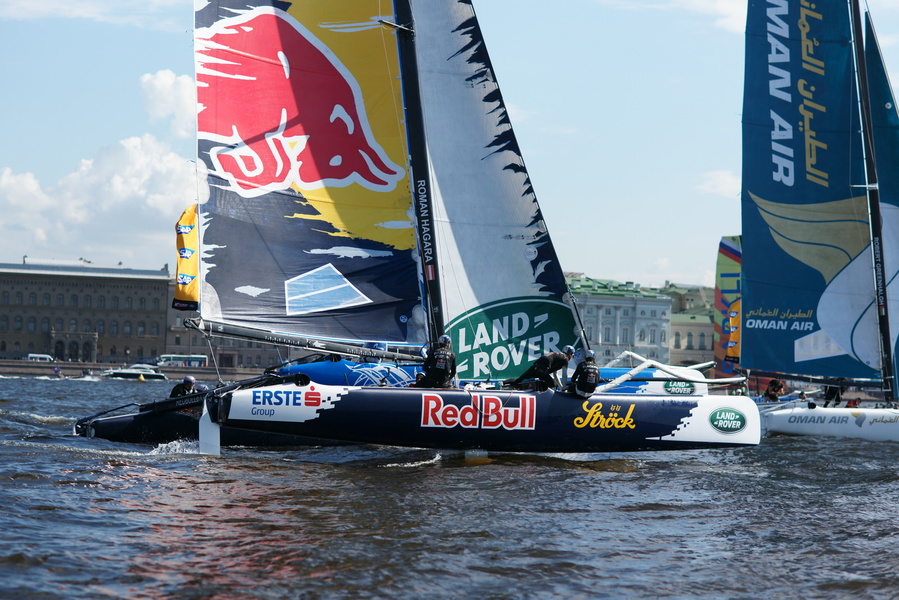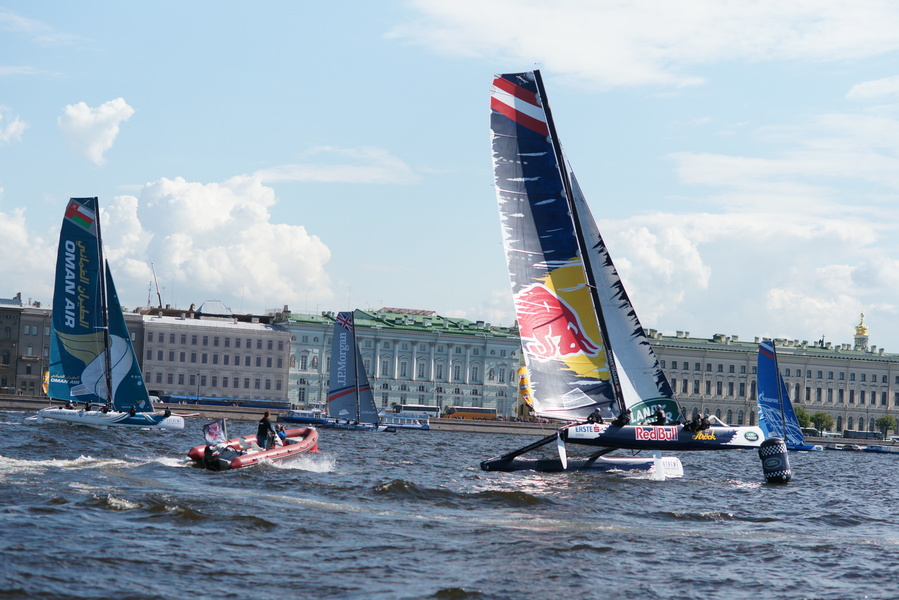 And finally, let us tell you where the headline comes from.
After all the statistics are done, the organizers name the fastest boat of the day and give it nothing less than the title of King of Speed.
Alinghi of Switzerland won the crown (in the form of a special flag) on the first race of the day, accelerating to 17.39 knots in the first race of the day. The next day it went to Oman Air, who posted a speed of 15.66 knots in the fifth race. Today, we were informed, the title went to SAP Extreme (actually, the initiator of the contest is SAP), the team's cat clocked up to 18.36 knots.