Fans of flying over water have been offered a new entertainment - Quadrofoil. The two-seater personal hydrofoil craft, invented in 2012, is already ready for production and available for pre-order.
It will be offered in two variants, the more expensive(Q2S) will be powered by a 5.5kW electric motor running at a speed of 21 knots, while the less expensive(Q2A) will have a 3.7kW motor running at a speed of 16 knots. Both models will run on battery power for 2 hours, but the range of the older model is 100 km and the younger - 50 km.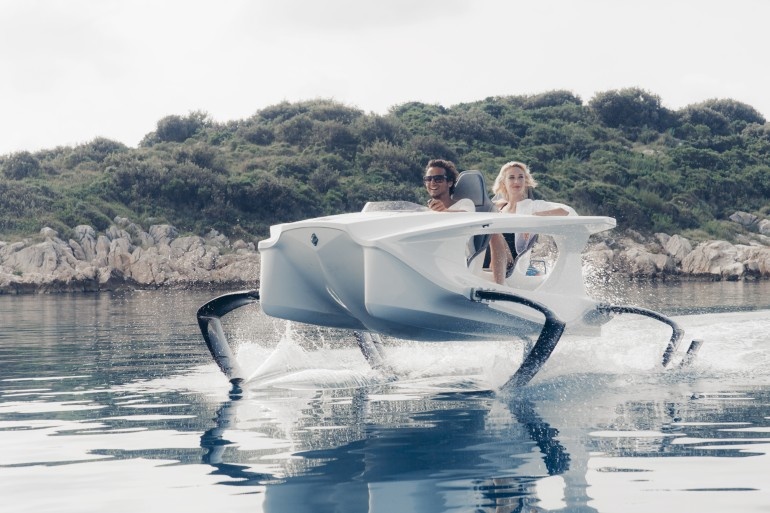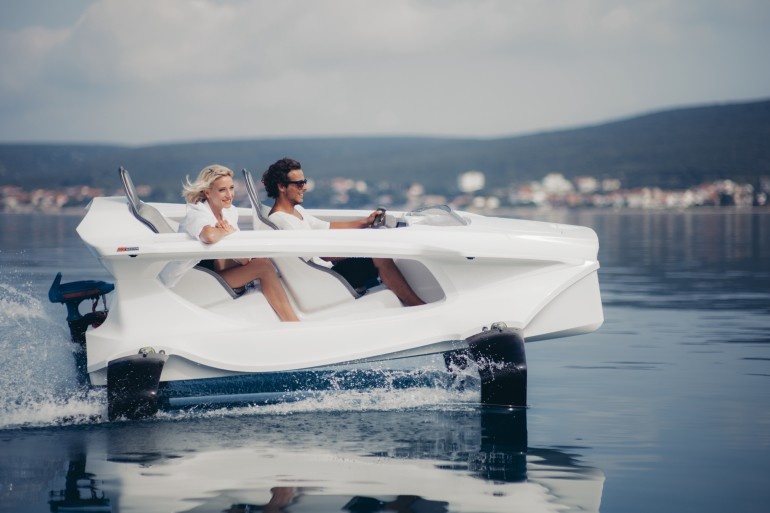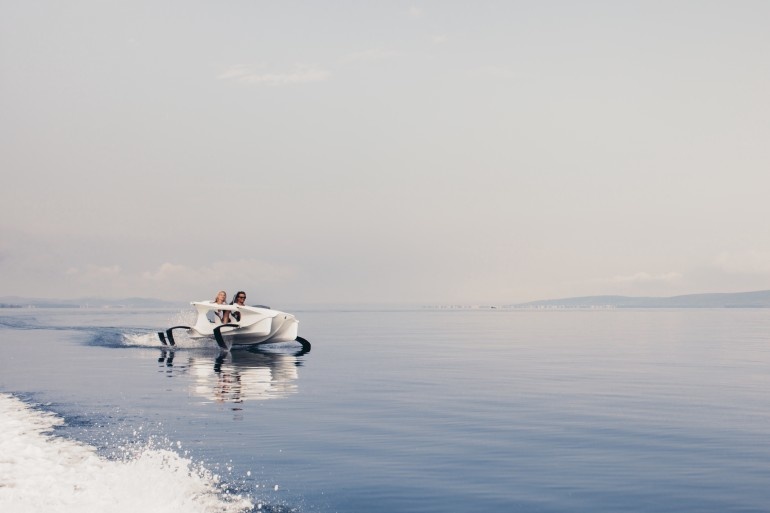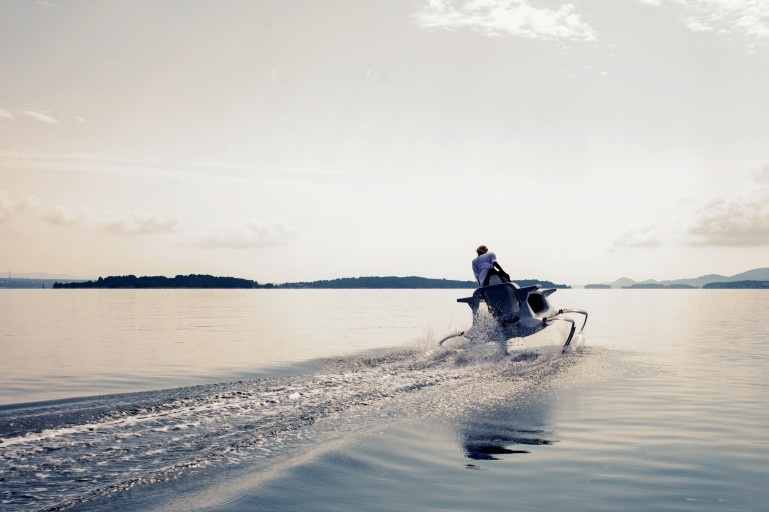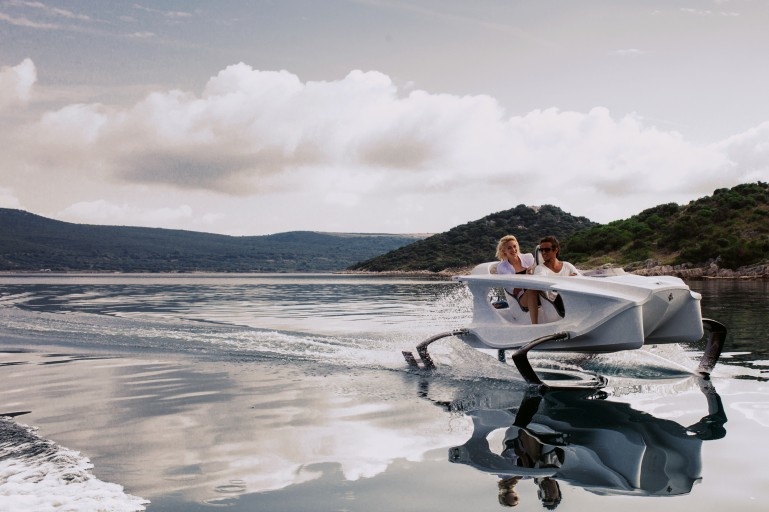 The cost of Q2S will be $28 thousand, while Q2A will cost $18 700. Pre-orders are being taken on the manufacturer's website. Deliveries are scheduled to start in March 2015.