Francesco Paczkowski, one of the main Italian yacht designers, together with the shipyard. Leopard Yachts is preparing a project to order from Russia. He told us about the project and his vision of design.
Interview - Alexander Kulish.
Why did you decide to start a company in Florence, where there is no sea?
I was born in Milan, but my parents were from Florence, and after three years in Milan they decided to come back. I started in the studio of Tommaso Spadolini, designer of Cantieri di Pisa, and his son Pierluigi Spadolini, designer... Canados.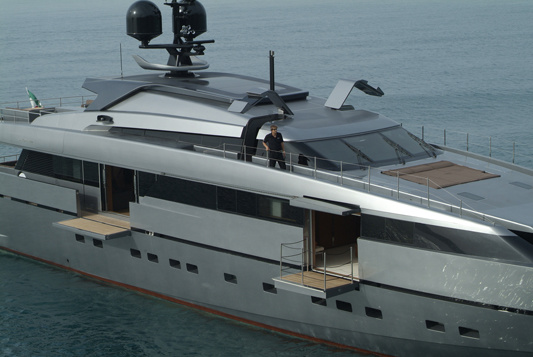 And since I lived in Florence and learned a lot there, I decided too. to open an office in Florence. There are now three yacht design offices - Studio. Spadolini, Luca Dini Design and Francesco Paszkowski Design. This is not Naples or Genoa, we have no tradition of yacht design. But we do have a rich tradition of art. Everything in Florence has something to do with Leonardo and Michelangelo. We are not Leonardo and Michelangelo, we are laborers, but this sense of connection to tradition is available to us.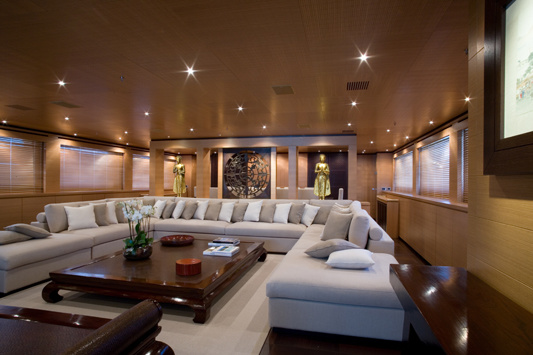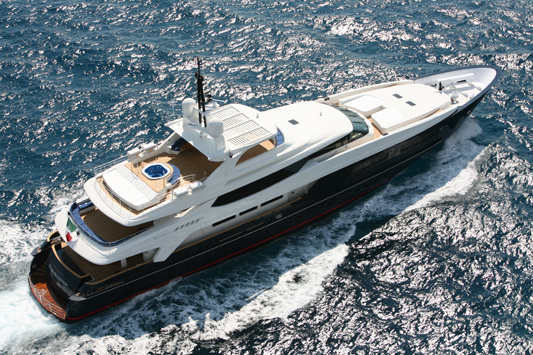 How has the yacht design changed in the 20 years you've been in business?
It was a very small market back then. Now we're back a little bit. due to the crisis, but overall, the market has grown significantly in the last ten years. Not only design - shipyards, production systems have changed. Speaking of which. about Italy, there were a few big families in the past - Picciotti, Benetti, Balletto. And then there was a boom, the market was overflowing with projects and the family business became industrial. Ferretti Group и Azimut-Benetti have turned into giants. Design bureaus also began to grow.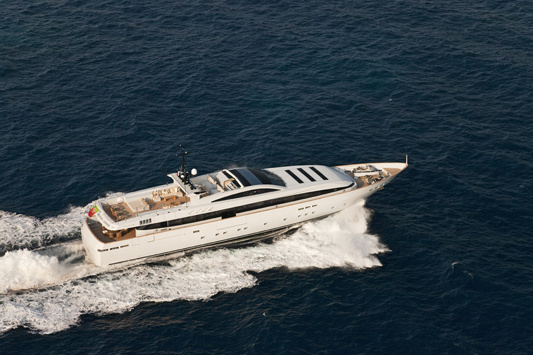 Twenty years ago, there was no such technology. They didn't use a computer, there were no three-dimensional sketches, or rather they were, but they drew them by hand, and you need to be able to do that.
Everybody can use a computer today, and there's a lot of... of designers. But to be a real boat designer, there's a lot to learn. You have to create a culture of space, interiors, engineering.
Now you are working on projects that will be implemented in two years... three years. What trends in design do you consider important?
After a few years of ultramodern design, we'll come back a little bit to... ass. Lines will be softer, more rounded. In the past, everything was rounded, but trends changed when Bassani did Wally - it was a leap into a new territory, it had many followers with a passion for square angular forms. Now we're tired of it. I will also continue to focus on automotive design because it gives us signals from the future. When you see the prototype of a car, you can see where the design will go in terms of lines.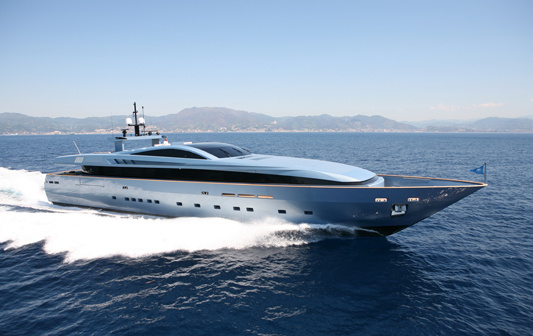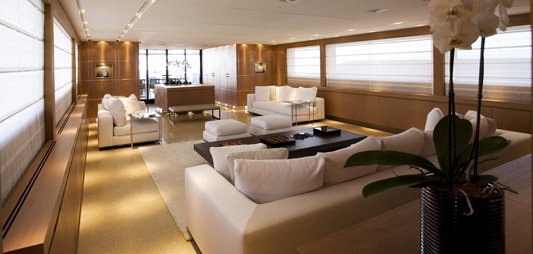 You have a Russian client now. Can we talk about special Russian taste in yachting?
Russians are very attentive to style, to the culture of lines. As for the taste of interiors, materials and their combination are very important to them. They use the best types of wood, glass, stone of the highest quality. They like to live on a boat with the whole family, so the kitchen is very important to them. It's an area where family members meet each other, so for them it's not just functional, it's a meeting place. For me, it's like discovering America.
Tell us about your new Russian project for Leopard Yachts.
The customer is very sophisticated in design issues, particularly automotive. And she knows what type of design she would like. I have to create the right balance between athletic car shapes and a quiet soft interior, connect the two worlds. This is a big yacht, we are talking about high-speed 58 meters. In terms of style, it is a Lamborghini style design.
We are at the very beginning of the project, but I am confident in the project because Leopard Yachts has succeeded over the years in producing high-speed boats, especially the open class. They have a culture of making boats like this, and they have an excellent engineer Andrea Bachigalupo in their team. This will be a great Italian-Russian project.