This is a new flagship of the Polish shipyard, which has used the experience of twenty years of shipbuilders. In addition to the undoubted comfort, reliability and spaciousness of this 14-meter yacht, a clear step has been made towards premium-class yacht building. The Delphia 46CC has a modern and stylish design that attracts as much as larger yachts designed by renowned offices. The exterior styling was designed by the famous Andrzej Skshat.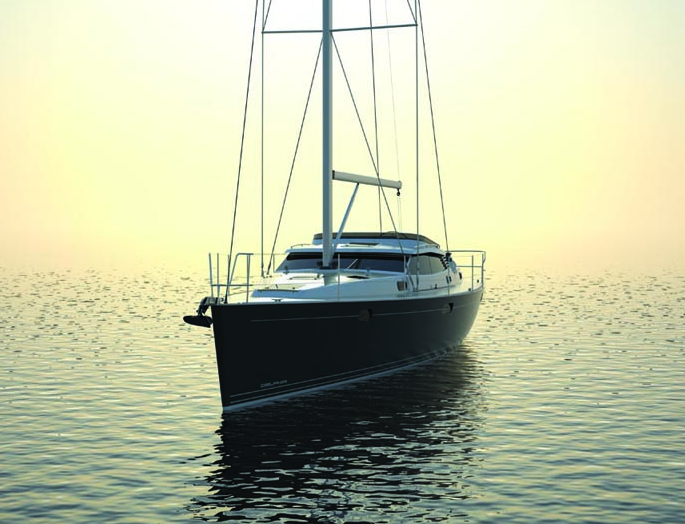 Delphia 46SS is designed for people who value convenience in the first place. It combines the latest technical solutions, advanced materials of the highest quality, advanced navigation and marine electronics. The boat is equipped with a lowering hydraulic platform for bathing with shower.
Magnificent sailing weapons allow you to develop more than enough speed, which is very important both for long hikes, and in case of changing weather. And the engine power of 110 hp allows to be independent from any weather conditions.
A distinctive feature of this model is the cockpit located in the center, which provides excellent habitability of the interior, as well as panoramic windows that allow you to enjoy the views from the cabin. Another trend - to make the most of natural light - is used in the Delphia 46CC to its full potential.
The designers of the German bureau Birgit Schnaase masterfully worked with the interior space.
There are no unnecessary partitions here, the space of the salon combines the navigating table, galley and cabin company, but each zone is at its own height level. This extends the space, which at the same time maintains a clear semantic division.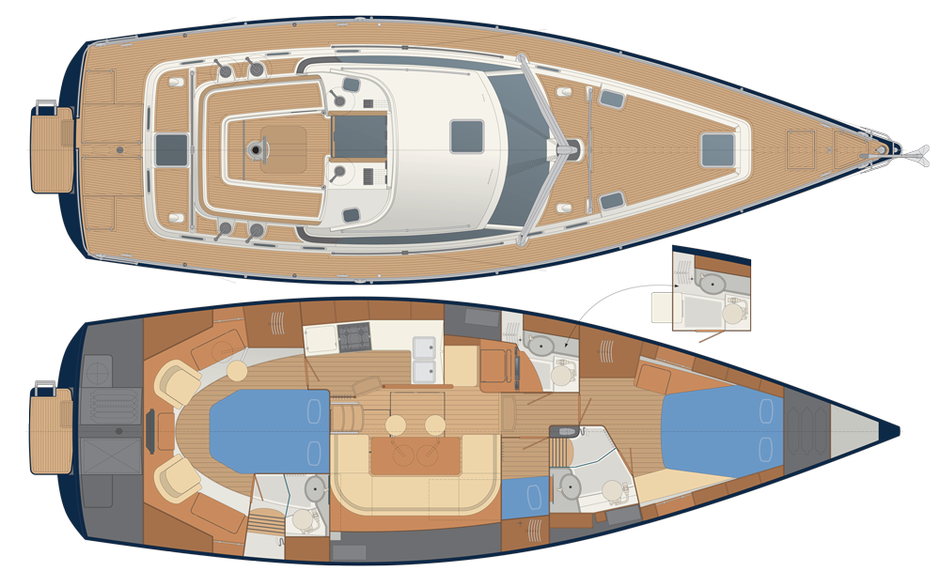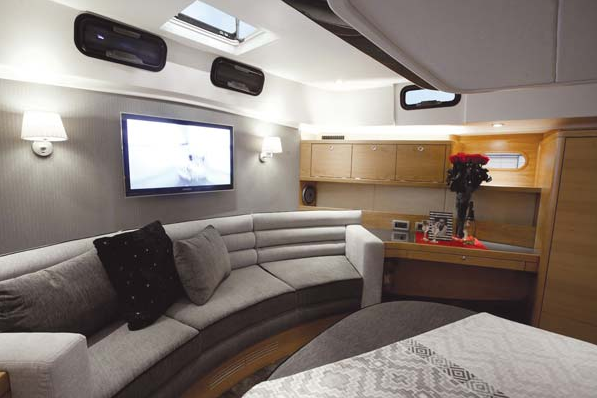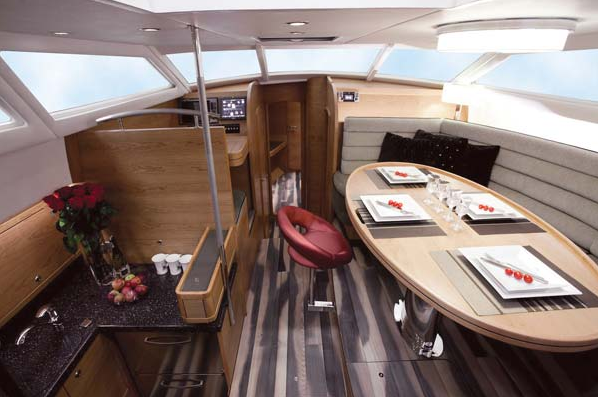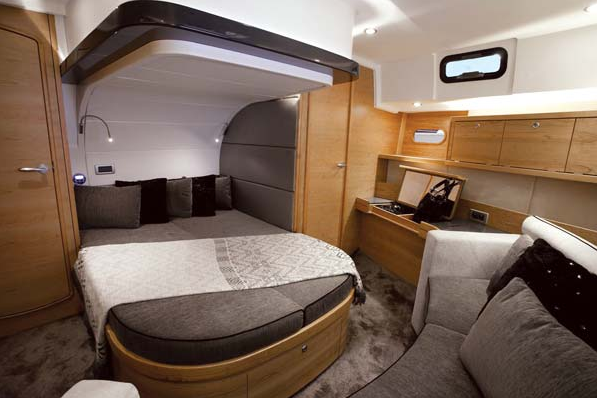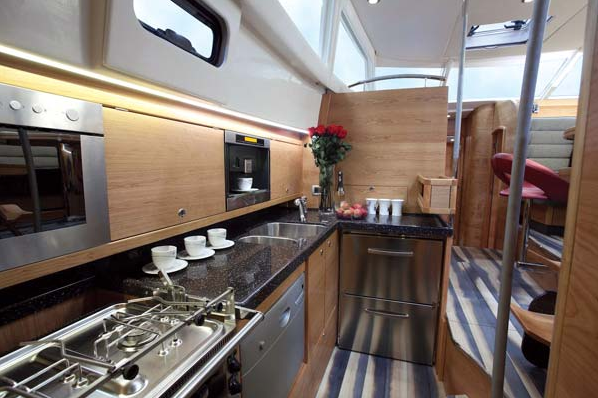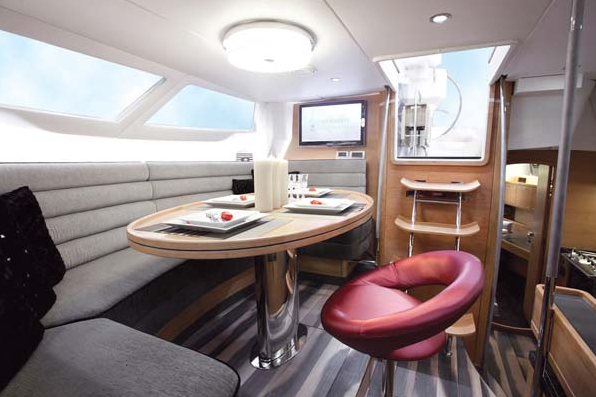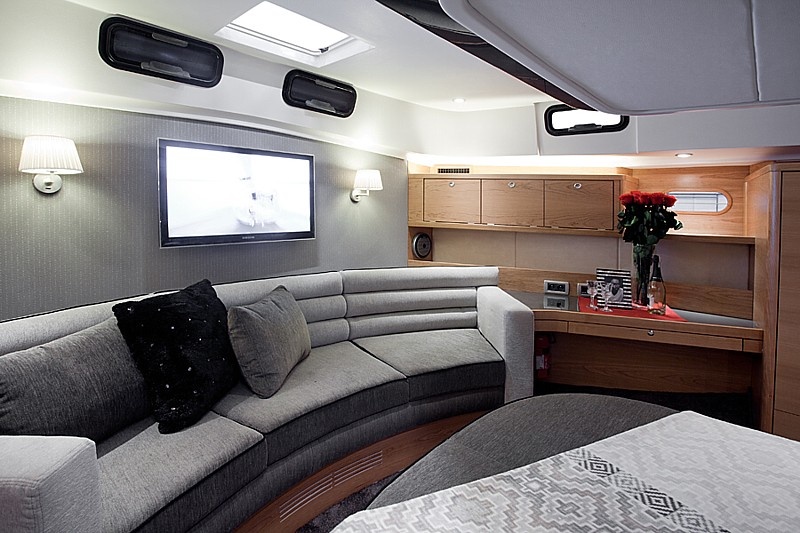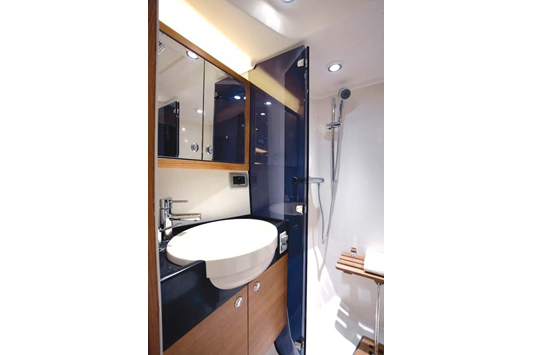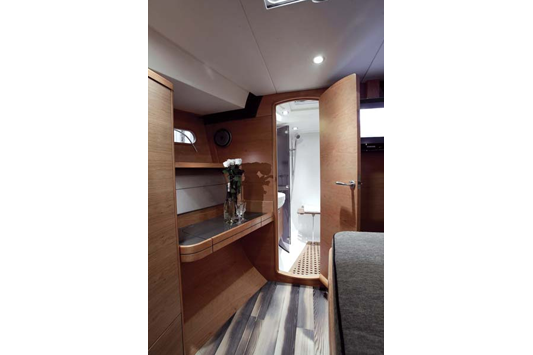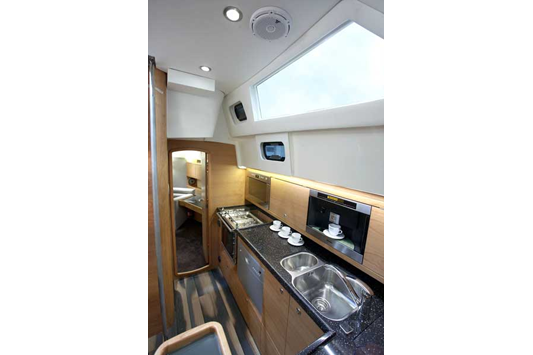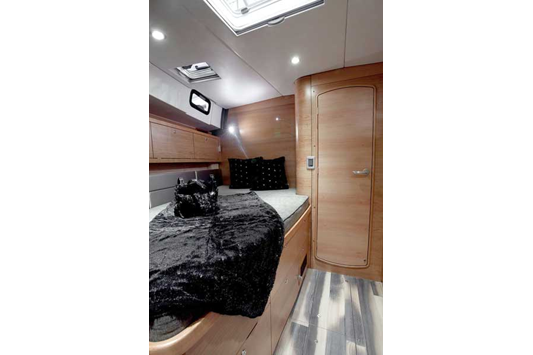 The spacious aft master suite with separate bathroom with shower, large sofa and spacious wardrobes will make any trip comfortable. The forward guest cabin is also equipped with a separate bathroom with a shower cabin. There is also a captain's cabin with a separate walk-in closet and shower.
Delphia 46CC is an example of the perfect combination of price and quality, style and reliability, it will be good both in coastal waters and in swimming across the ocean.
This yacht makes you feel at home.
And lastly, one story I witnessed at an exhibition in Düsseldorf. One of the dealers talked to a client who had purchased a beautiful Dutch yacht Contest 45 a year ago, which is famous for its quality. And with great interest he studied and compared the Delphia 46SS thoroughly - evaluating the ease of use, the installation of ship systems and the quality with which the yacht is made.
As a result of comparisons that lasted several days, the buyer said: «Same Quality», and placed the order.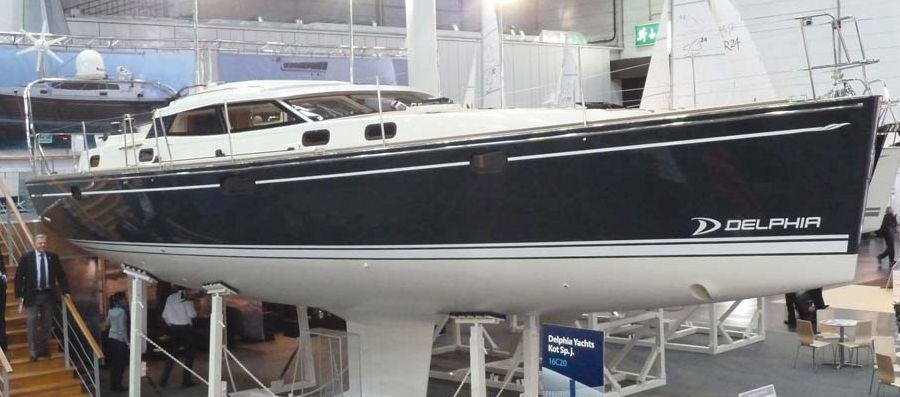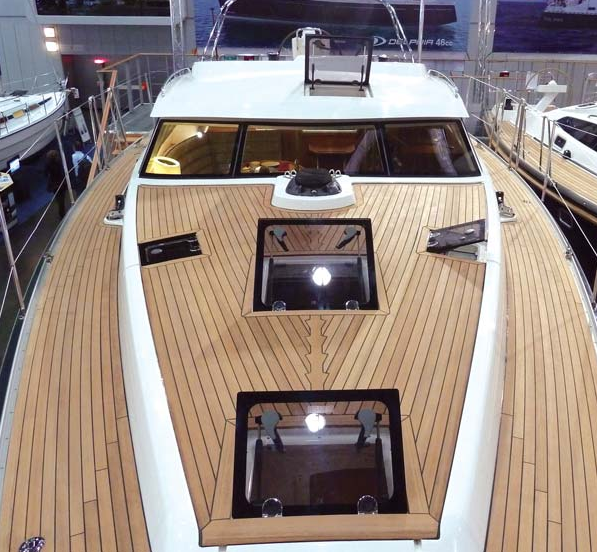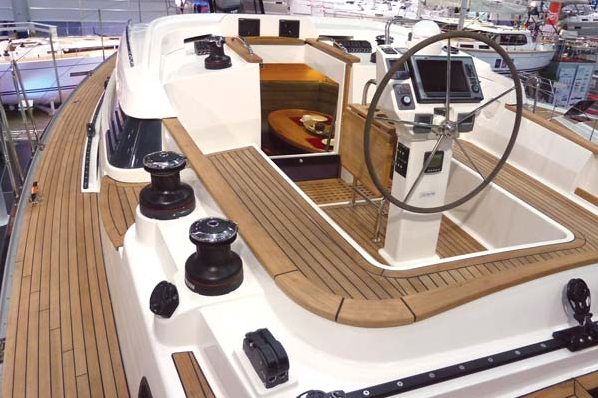 Text - Roman Alexandrov Illustrations/photos - Delphia
Published in YACHTS magazine #37.