The segment of multihull yachts is rapidly developing - demands of clients are growing, skills of marine designers are growing. The proven Sunreef Yachts brand has pioneered the development of luxury multihulls with the introduction of the 210 foot motorized trimaran concept.
The project was not created to paint on paper, but at the request of a potential client in search of a non-standard multihull boat. It turned out convincingly: in three hulls with a length of 210 feet the designers placed 950 sq.m. of living space! The speed performance is equally impressive: with four engines (1,635-hp MTU 12V 2000 M84s) the yacht shows a cruising speed of 20 knots. The maximum speed is 30 knots. She has a cruising range of 5,000 nautical miles at low cost (less than 20 knots).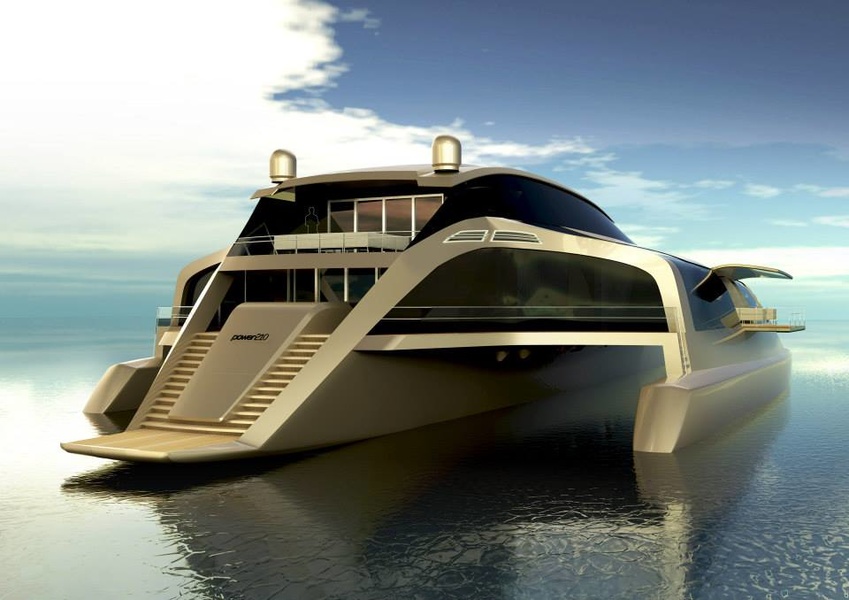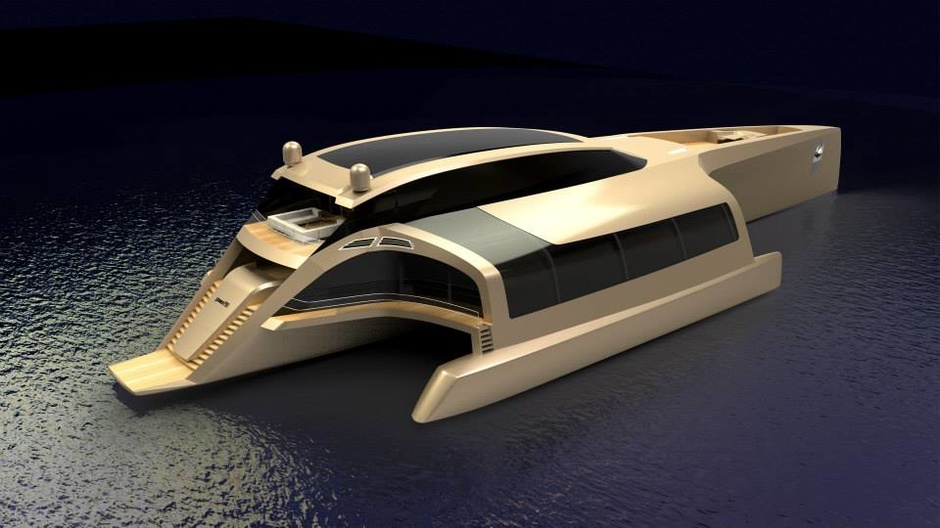 On the upper deck there is a dining area (125 sqm), a captain's cabin and a control post. After a day of inactivity in the sun, you can continue this pleasant activity on the royal terrace, as it was called by the architects.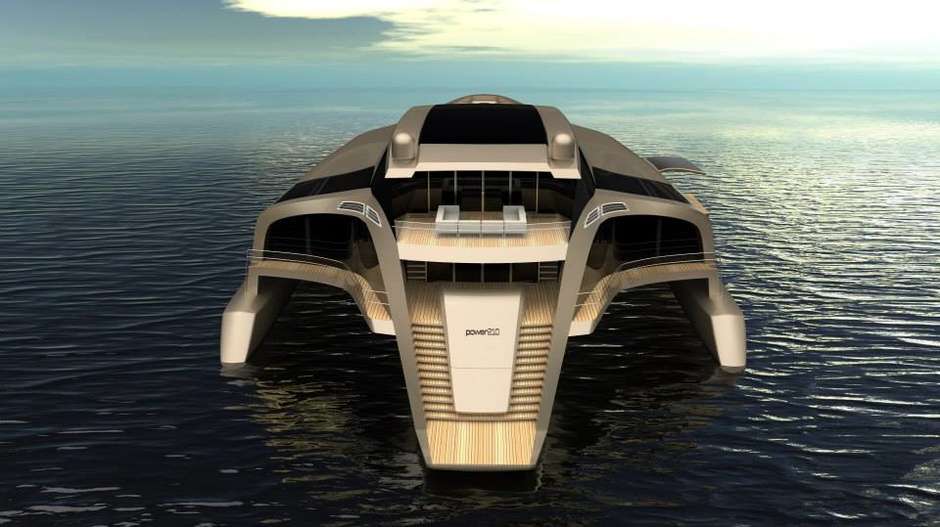 When planning the main deck, the designers tried to make as much available space as possible without losing space. The salon covers an area of 220 sq.m., which can be organized according to the wishes of the future owner. There are four separate areas on this deck for admiring the sea views. These areas are isolated so that no one can disturb the secluded guest. However, it is not necessary to leave the cabins to see the sunrise or the sunset. In addition to the king's beds and bathrooms, the six guest cabins have access to private balconies.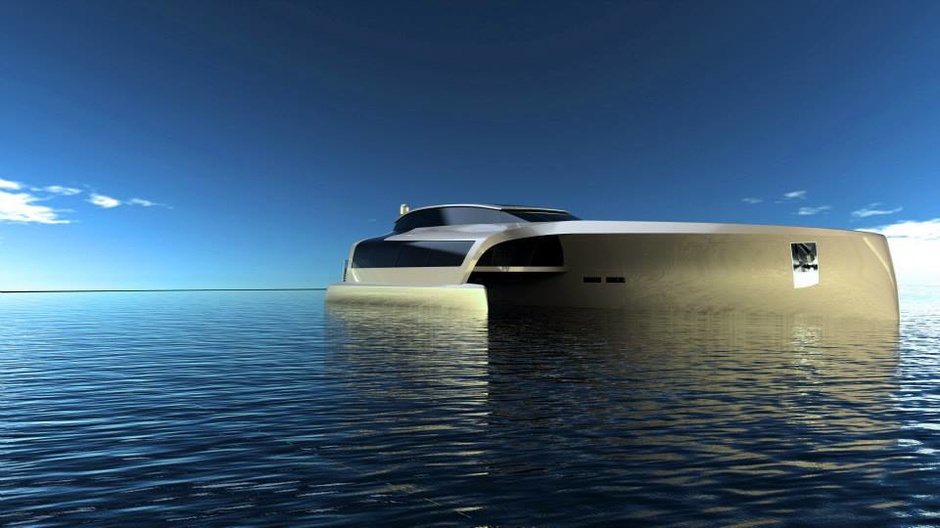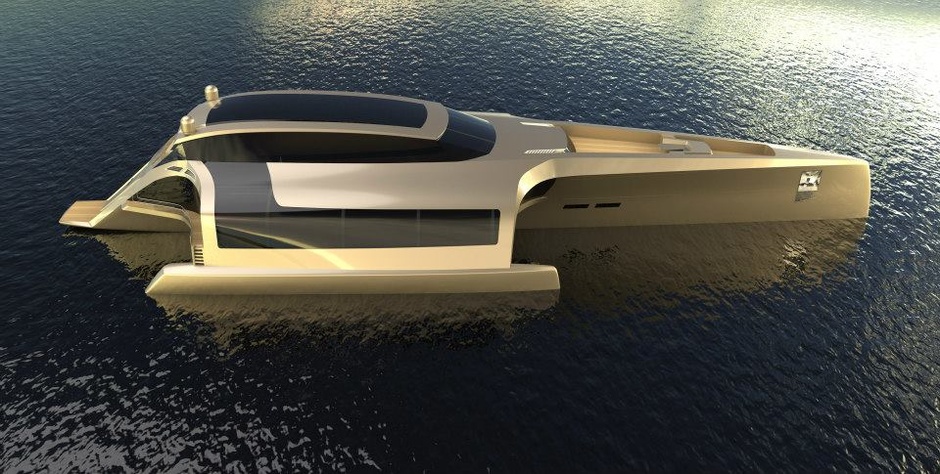 Like everyone on this boat, the master suite impresses with its spaces. Among other things, the owner and hostess of this cabin will each receive two offices/studios, two separate wardrobes, two toilets and a 30 sqm terrace where they can finally meet.
The lower deck is given to the crew of 18 people. There are cabins, utility rooms and a fully equipped galley. Access is also possible through the garage aft of the boat.