The Genoa Boat Show, held from 1st to 6th October, was the setting for two presentations of the Sanlorenzo brand, the Bluegame . The visitors of Genoa Boat Show were presented with the 19-metre BGX 60 cruiser, complementing the Sanlorenzo SX range, and the future flagship of Bluegame, the BG 72. Both are being designed by the Zuccon International Project studio, which has already successfully collaborated with Sanlorenzo, and Lou Codega, one of the best naval architects.
The BGX 60 will be a smaller version of the first model in the range, the 22m BGX 70. Like its bigger sister, it will feature improved habitability and plenty of places for guests and owners to relax. At the same time, there will be the most harmonious relationship between indoors and outdoors. Guests are expected to feel as if they are on a much larger boat.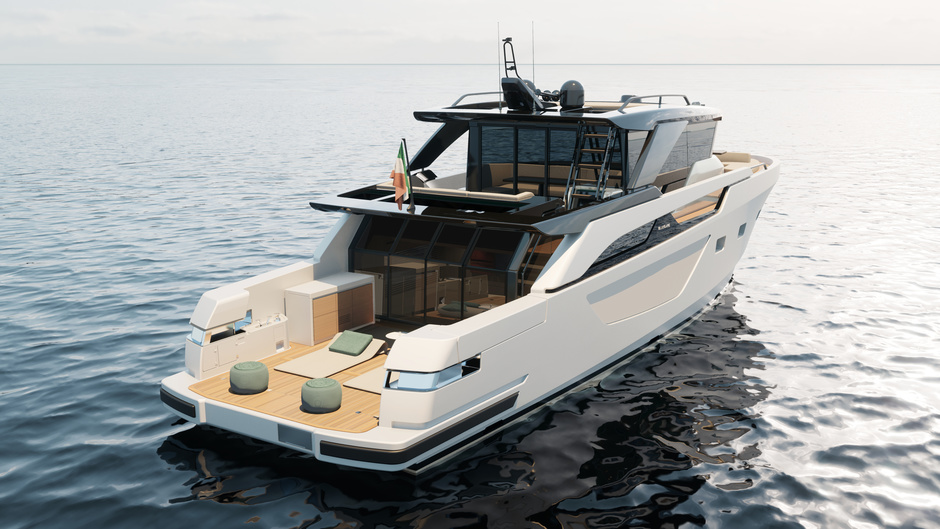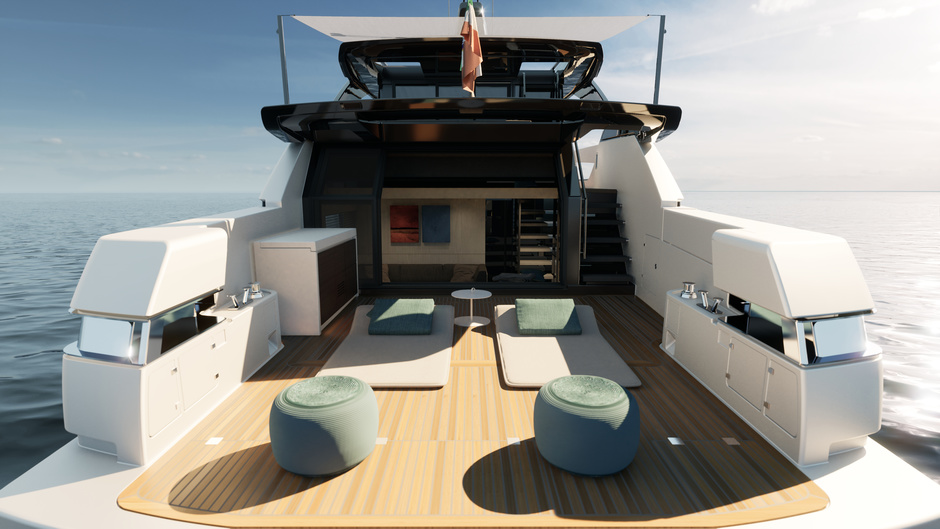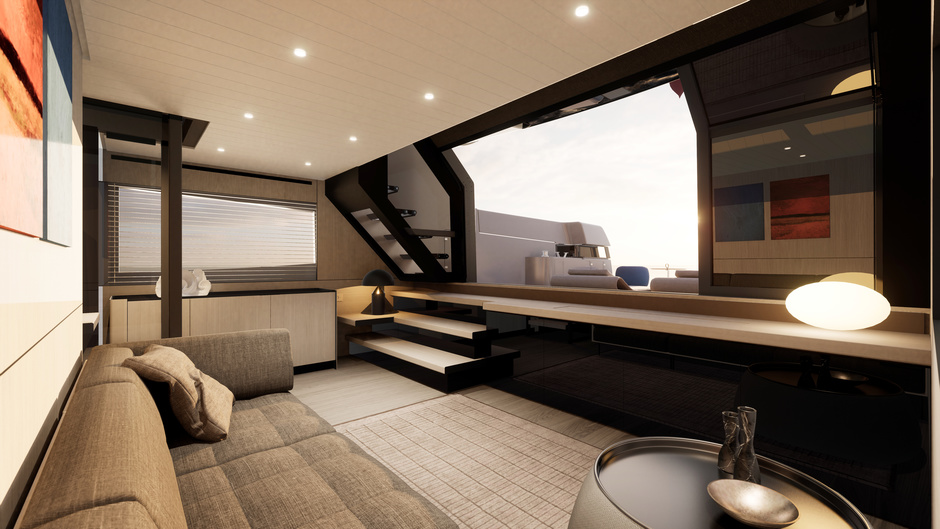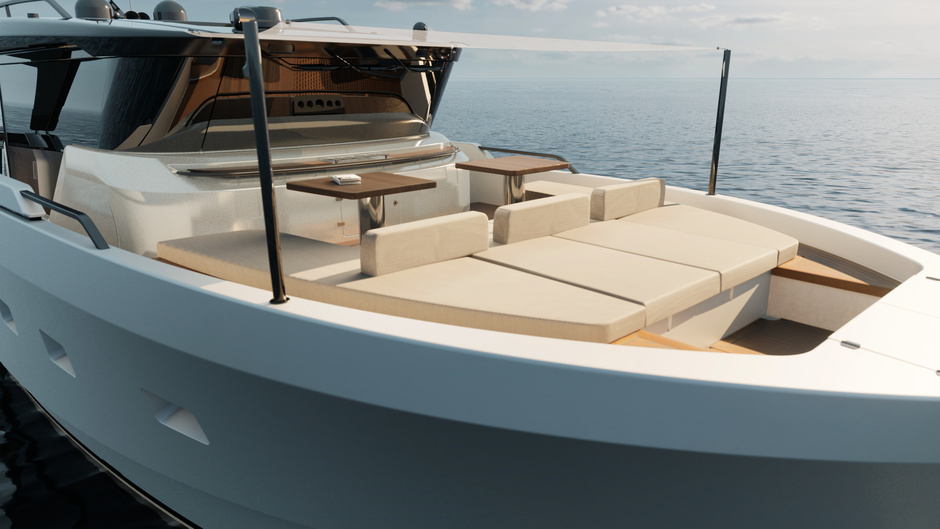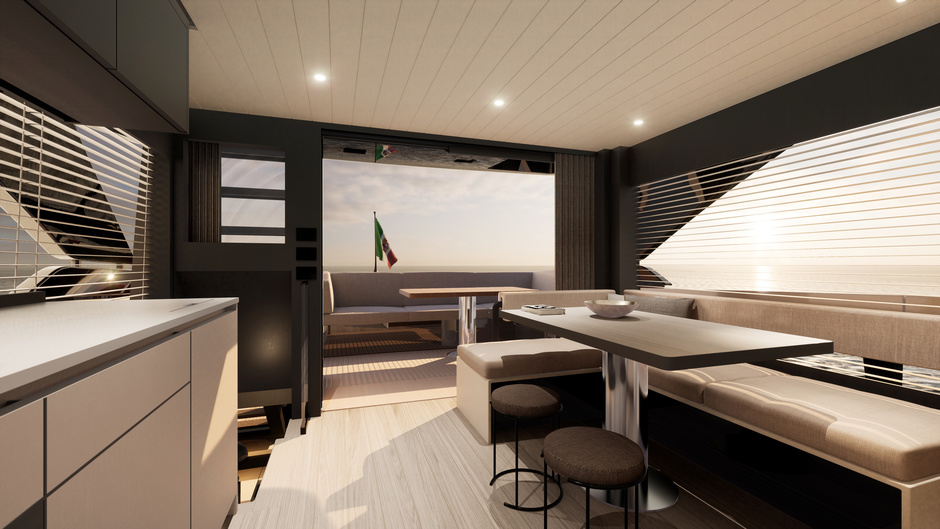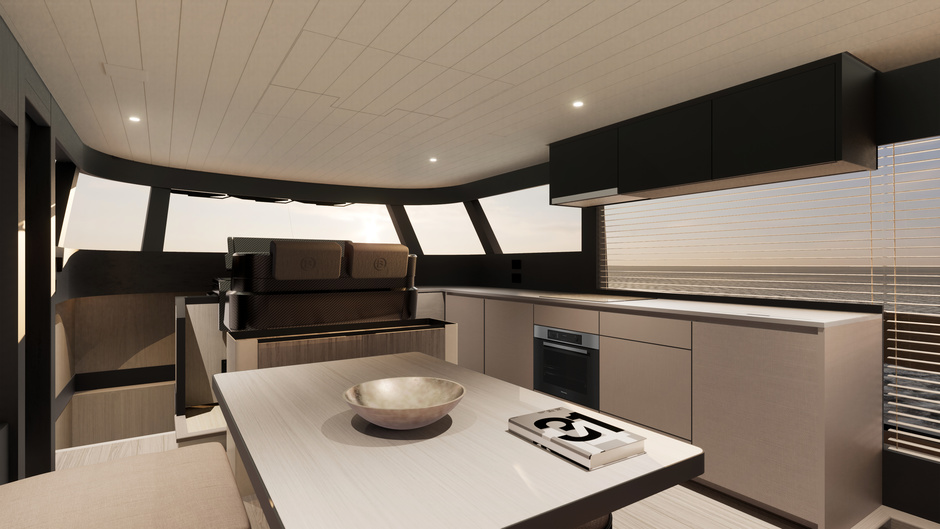 In total up to 14 guests will be able to board the BGX 60. Depending on the configuration, between 5 and 8 beds will be provided for them.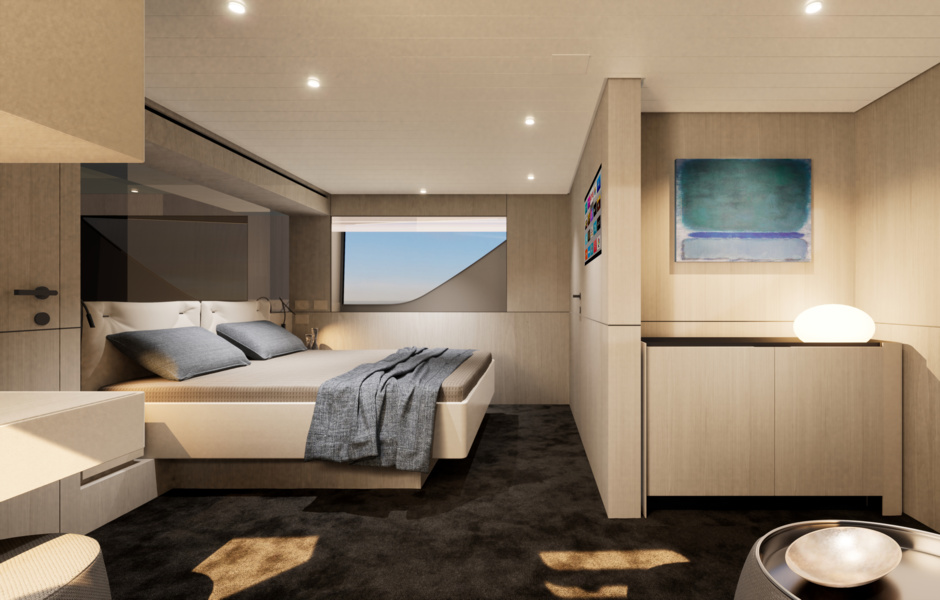 Owners will have a choice of two options for the pair of Volvo Penta IPS engines: the 800 hp 1050 D13 (standard) or the 1200 D13. (standard) or the 1200 D13 with 900 hp. (optional). With these, the yacht will probably be capable of speeds of up to 28-30 knots. Her cruising speed will be 25-27 knots. Exact data will be available after further sea trials.
The BGX 70 was also used as a basis for the 22.7-meter cruiser BG 72. She retained the extraordinary bottom level layout of BGX 70 with the upper level completely open except for the control station to resemble a flybridge.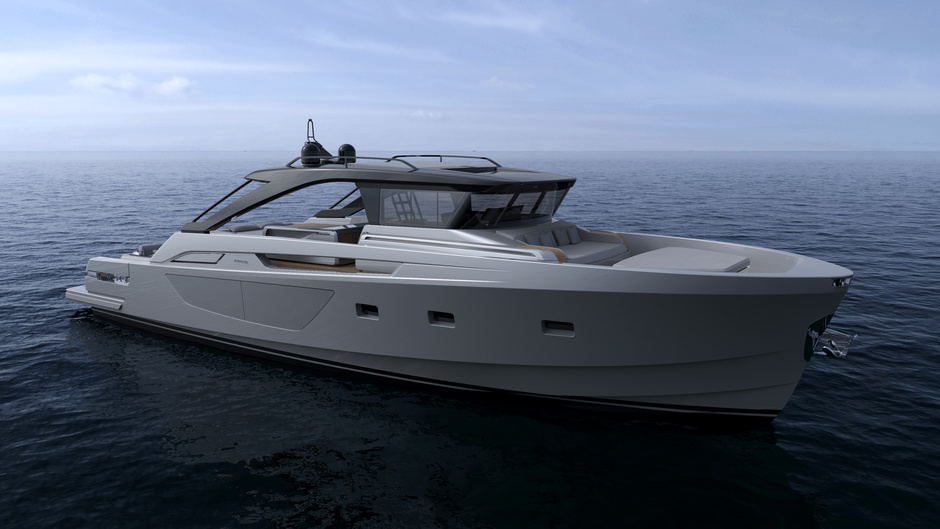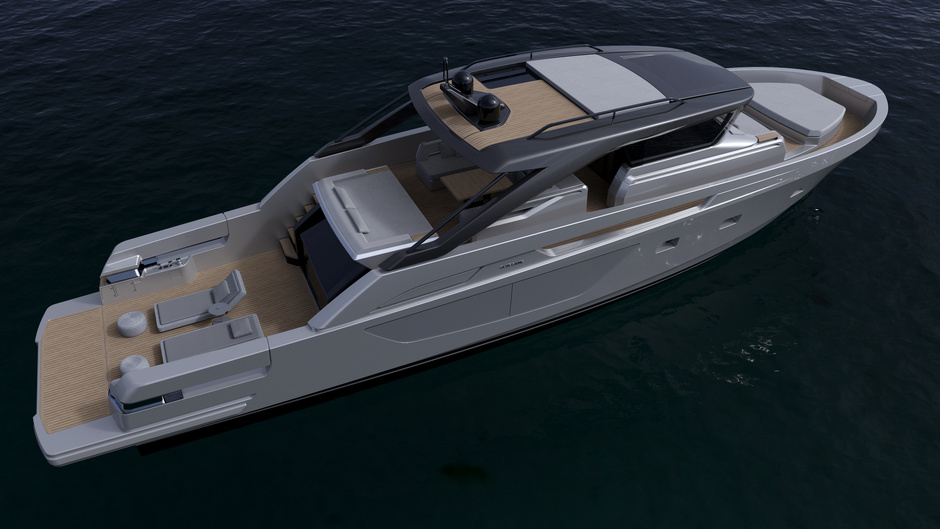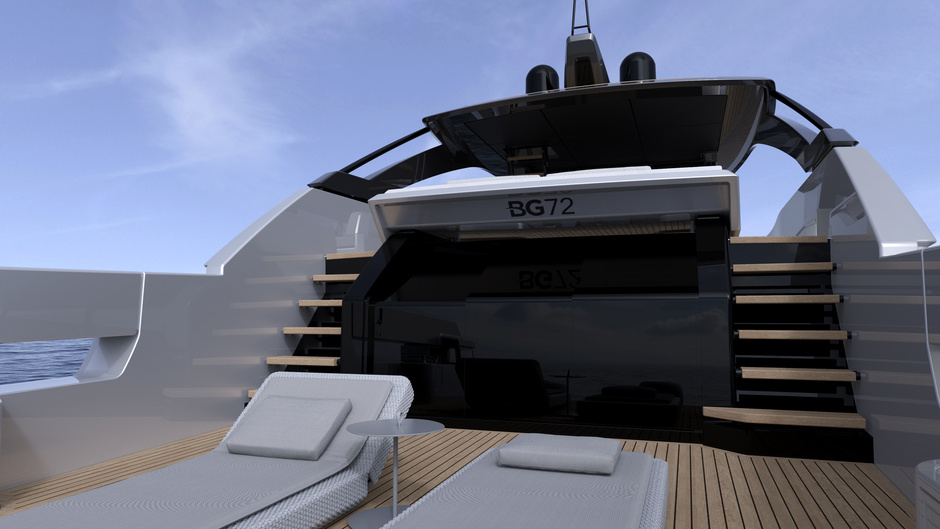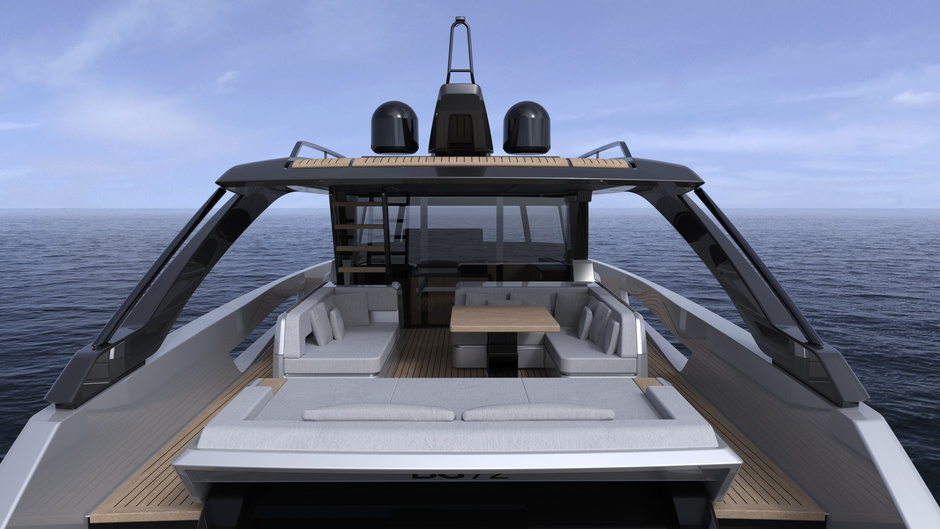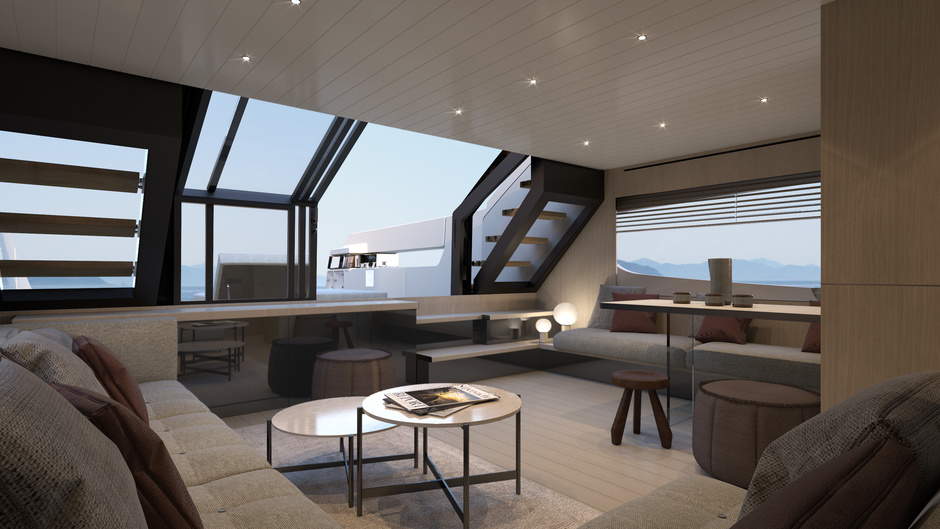 Up to 16 guests will be seated on board. Eight beds will be provided for them.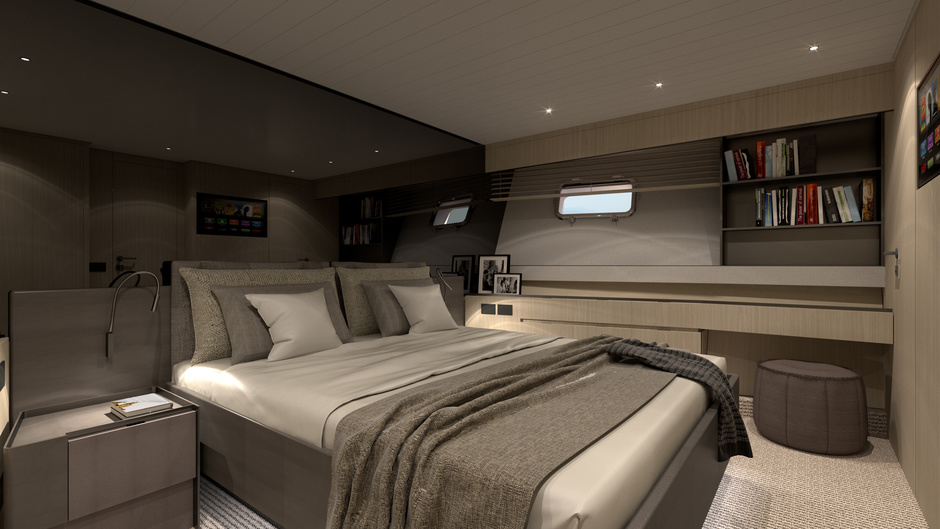 Owners may choose between a Volvo Penta IPS 1200 D13 or 1350 D13 with 900 or 1000 hp. At the same time, despite of more powerful engines, speed capabilities of BG 72 will be the same as BGX 60: 26-30 knots at maximum and cruising speed of 25-27 knots.