Visitors to the Italian yacht show Genoa Boat Show will be able to see an unusual small motorized trimaran, which is worthy of attention not only because of the eye-catching design of the exterior, but also because of the special technology of its production. The 6.5-meter GRP Mambo, whose body is 2.5 meters wide and weighs only 800 kg, is fully printed on a 3D printer.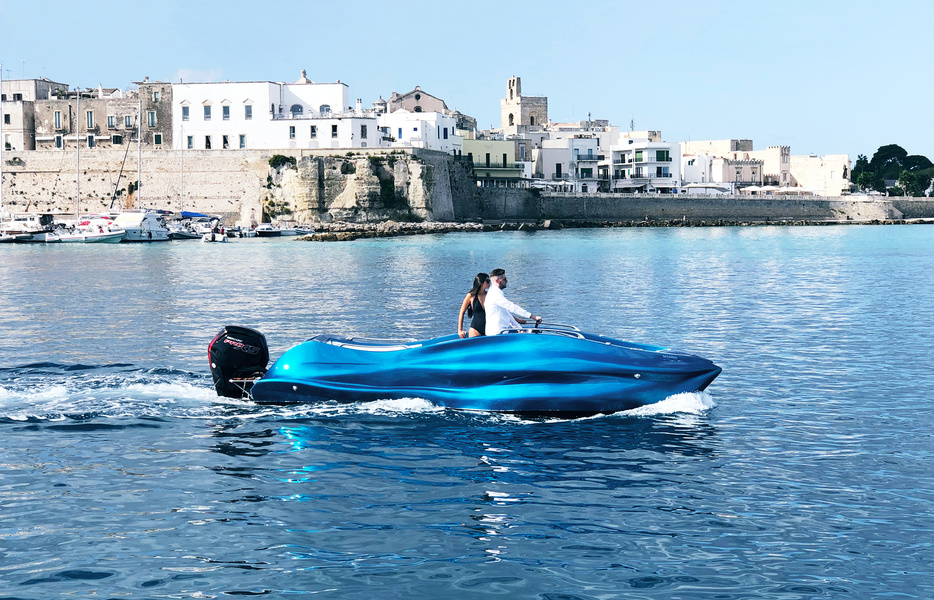 The name of model - actually the abbreviation which is deciphered: the Motor «boat made with use of technology of the layered press (Motor Additive» Manufacturing Boat). Its creators are startup Moi Composites from Milan. The project also involved Autodesk (software developer), Catmarine Shipyard, Italian Maritime Industry Association, Mercury Marine, MICAD Design Bureau, Osculati (yacht equipment supplier) and Owens Corning (fiberglass composite materials manufacturer).
The advantage of CFM (Continuous Fiber Composite Printing) technology, which Mambo uses, is primarily that no matrix is required to create the boat. Among other things, the hull contours are shaped in a way that (at least according to Moi Composites) cannot be achieved using traditional methods normally used in shipbuilding. Parts of the trimaran were printed in Milan and Birmingham (UK), then connected and laminated. The design and printing took only 2 months.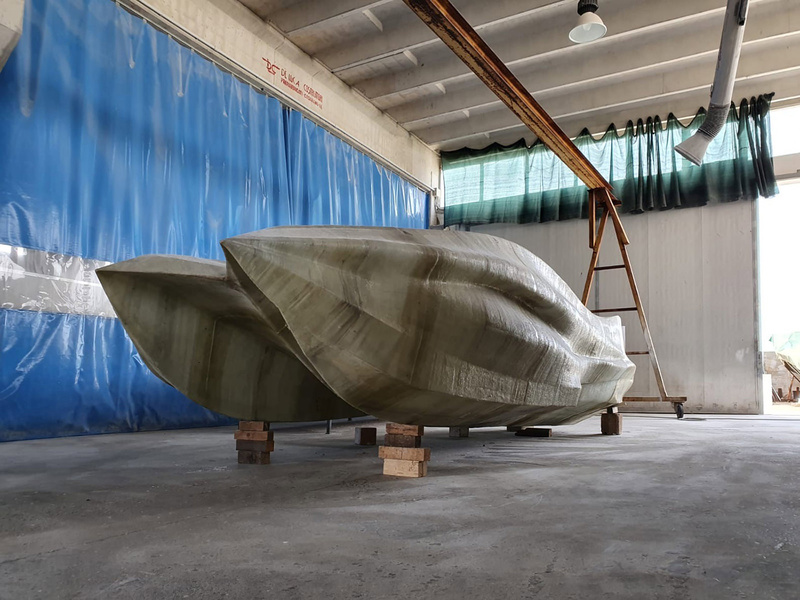 Mambo owes its appearance to the 10-meter trimaran Arcidiavolo, which was invented in the 1970s by British designer Renato «»Sonny «Levi». The Arcidiavolo was known, for example, for participating twice in the world's longest offshore motorboat regatta The Cowes-Torquay, which in 2020 celebrates its 60th anniversary.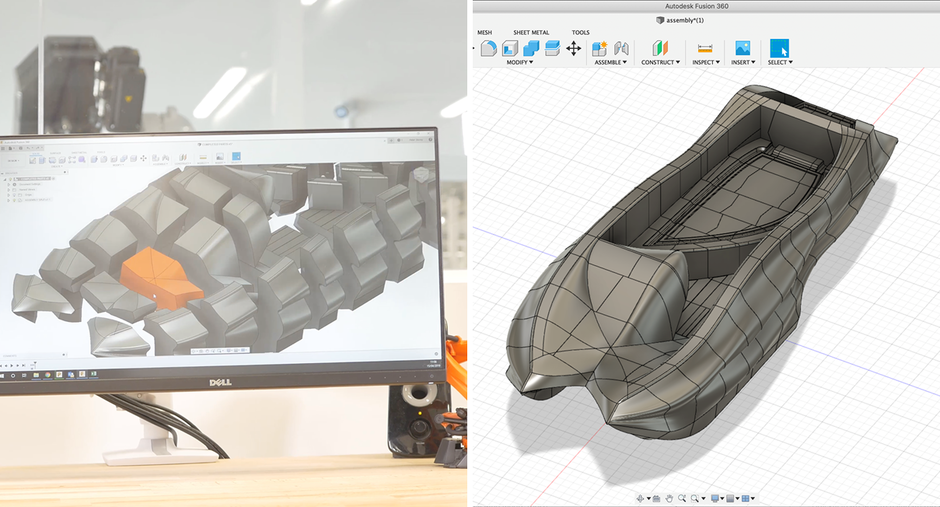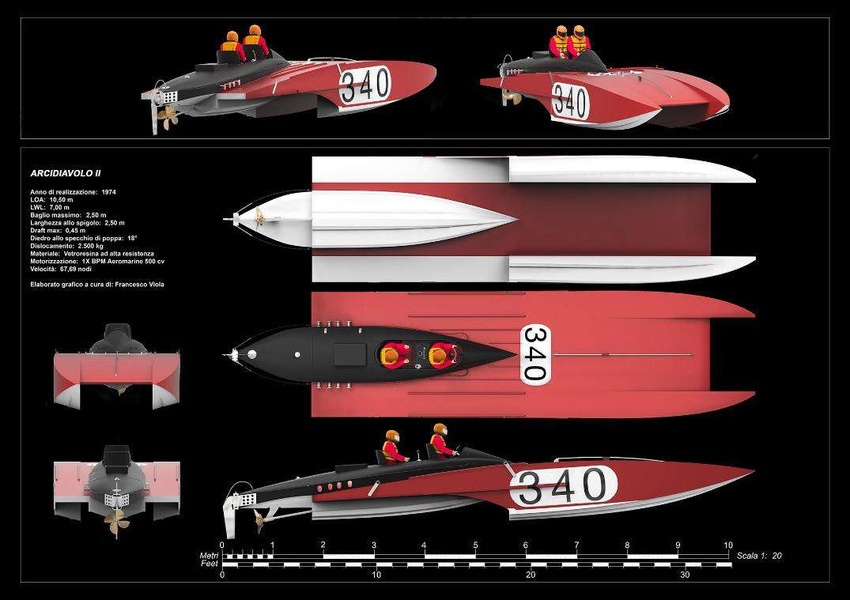 Mambo was first presented in 2019 at the Formnext 3D Printing Technology Exhibition.