The founder and head of the Russian representative office of Azimut-Benetti, Anton Dolotin, tells us about the life and achievements of Royal Yacht Club in the last five years.
- Anton, this is an anniversary year for the Royal Yacht Club. Have you achieved what you have been striving for over the past five years?
- If we make a correction for post-crisis phenomena, we have exceeded our plan somewhere, but unfortunately, somewhere it was not fulfilled, if we talk about filling the club with yachts. This fully reflects the economic situation in the country. After the crisis, the Russians have concentrated on the Mediterranean Sea, the Adriatic Sea, and only the most selfless are still taking boats to Russia.
But in terms of how the yacht club was conceived and how it turned out, it even exceeded our expectations. We can safely say that today Royal Yacht Club is one of the best - not in terms of aesthetics or status - but because there is life in the club. And there is life not only in summer, but also in winter. And the fact that your editorial staff has moved here suggests that there is a real movement here, perhaps not immediately noticeable, but nevertheless there is.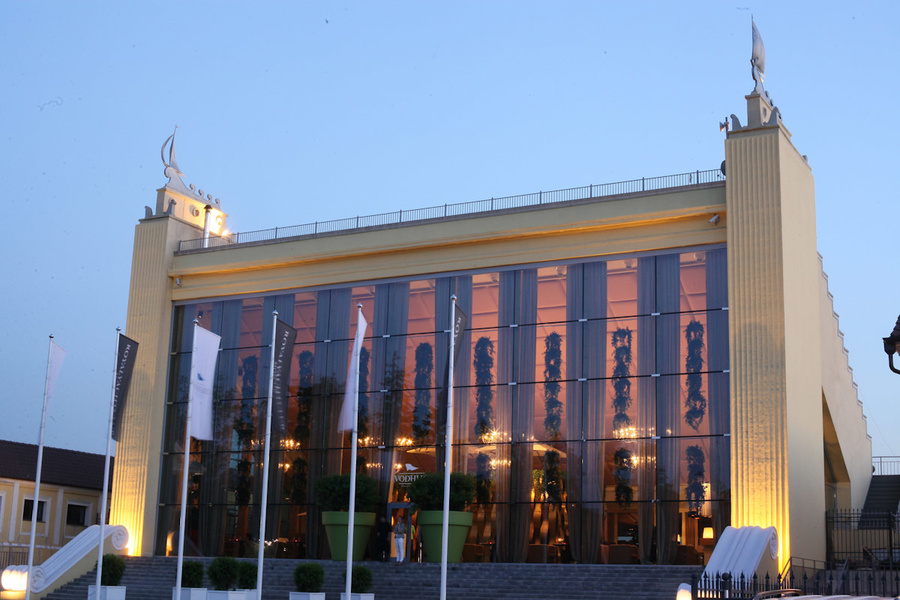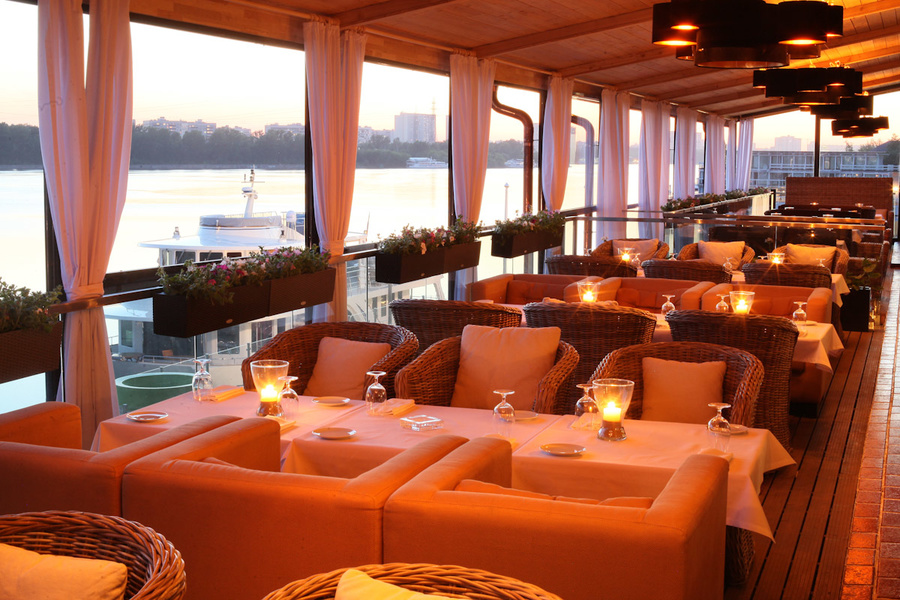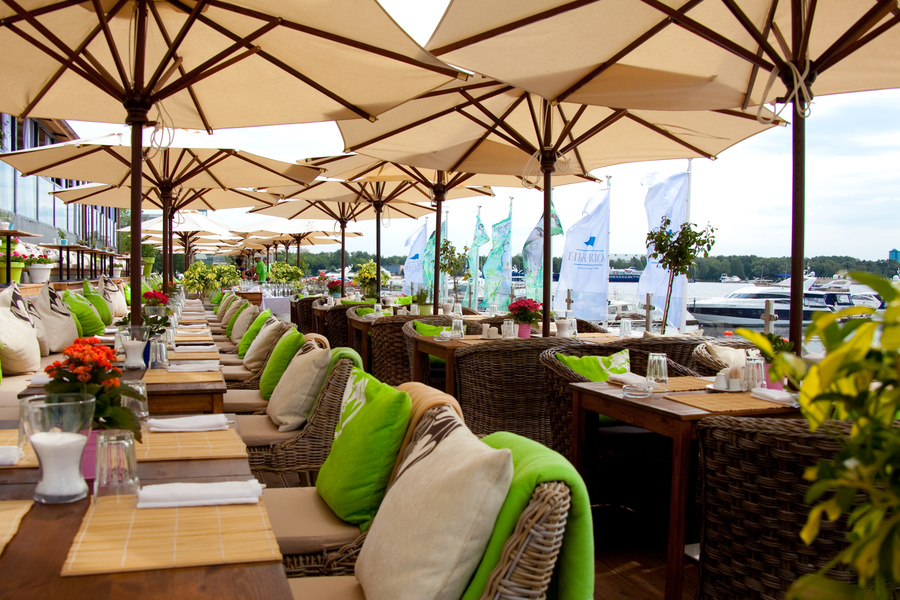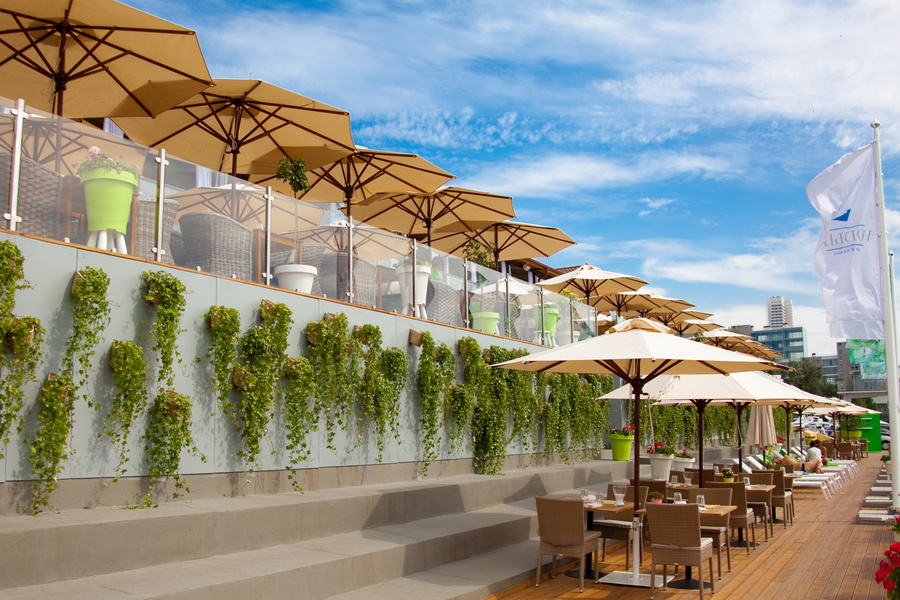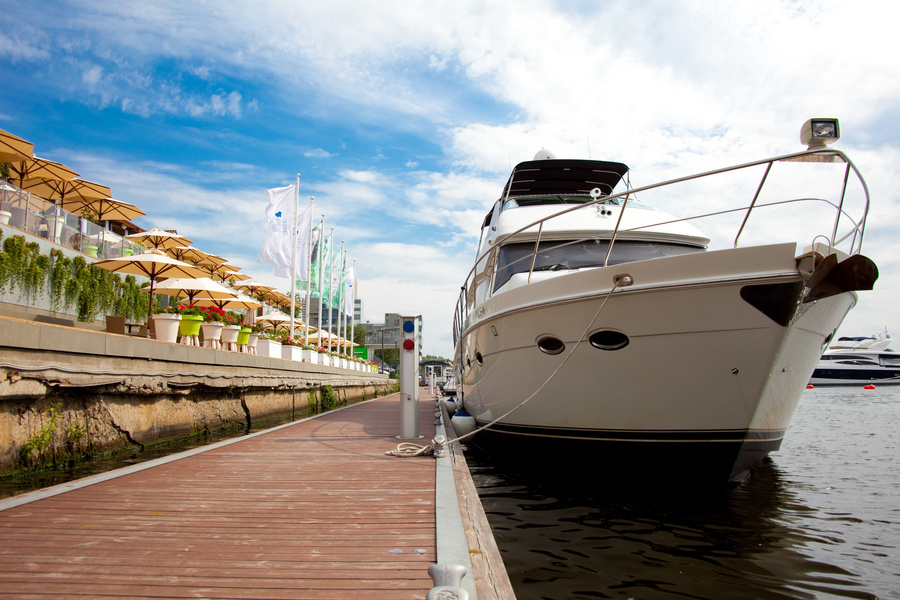 - The yachting market is quite conservative and closed, you and the yacht club went the other way. How did it happen?
- From the very beginning we wanted to make the club as open as possible for everyone, to create a center of yachting life here. If we had made it closed, we would have never achieved the results we have achieved in recent years. But the cost of owning an open yacht club is much higher, because we actually have to look after and take responsibility for the people in the area so they don't interfere with the owners. In summer we have to constantly monitor the situation. However, we don't want to give up on people coming for a walk in the neighboring houses. We do not want to refuse to make the territory democratic and accessible. Our restaurant is an absolutely free place to visit. It's our policy from the beginning.
- In general, do you think it's good to be open for the luxury market?
- I think it's good to be open now. Today, luxury is more about brand quality than exclusivity. There must be two ways to make a brand recognizable. Open it up or close it down. Both options are good, but we chose the first one and are working on the quality of services that we provide to ship owners, restaurant visitors and sailing regattas. It is such a «working suite».
- The yacht club is active on the Internet, you have a group on Facebook, Instagram, the site is updated regularly. When you became active on the Internet, did you notice any impact on business, any return?
- For us, the understanding that the Internet is not only a must-have of today, but above all, convenience - it did not come at once, but it came.
The modern consumer probably gets 50-60% of services on the Internet, and we want our customers to have this opportunity. In fact, this is not a tribute to fashion, but convenience for the user, who, for example, by subscribing to a group of yacht club, the first to know about the events that take place in the area.
For the last couple of months we have been working on electronic reservations for the Yacht Club. It makes life easier for the shipowner. Probably in this sense Royal Yacht Club is the only one in Russia where our clients can choose a place at the berth, book it and pay for it immediately.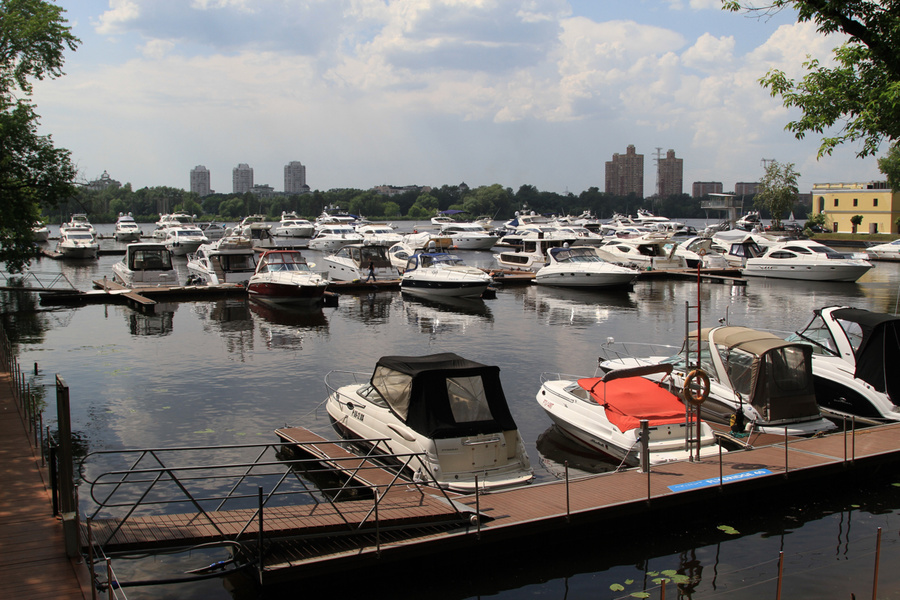 - Do you have any other plans to develop the site in the near future?
- We had an idea to make a brokerage platform on the basis of Royal Yacht Club. We even tested it for a while, but realized that we only irritate those people who do it professionally on our territory. And, as a yacht club, we don't want to go there, we don't want to interfere with our colleagues. How everything complicated in the end turns out to be simple, also with our yacht club.
We do not want to complicate anything, we will do our job well in the next 10, 20, 30 years. I think the consumer will appreciate it in the end. They already appreciate it.
- What kind of yacht club do you think is exemplary? Maybe you wanted to take something for «Royal?»
- The Yacht Club of Monaco is exemplary as a club - a place where people gather - of course. And as a matter of fact, the new building they will soon be opening and the infrastructure they are creating is, of course, the ideal place. The other thing is, in our realities this is impossible. Calculate: 2.5 thousand members of the Yacht Club of Monaco, who pay 2.5 thousand euros each year - get a budget sufficient to develop sailing stories and maintain infrastructure. We have no yacht club membership in Russia yet.
As a marina, the best project for me is Porto Montenegro, which has apartments, restaurants and a port. It is one of the ideal yachting complexes in the world today.
How to combine it is difficult.
I think that, in general, the club history in the world is slowly dying out. People want more democratic communications.
- It turns out that we have not» yet had this «club history, and in the whole world is already dying.
- Yes, you do. Although there are countries, the same Hong Kong where she lives. But it's a regional specificity. Membership is becoming less and less attractive, but in this sense the Yacht Club of Monaco is a vivid leader, where it is still prestigious and relevant, and the Prince still approves of members. But again, it is a separate case in the small principality, where it is easy to implement.
Moscow is another city, a new city, dynamic. People here may not have time for that in part.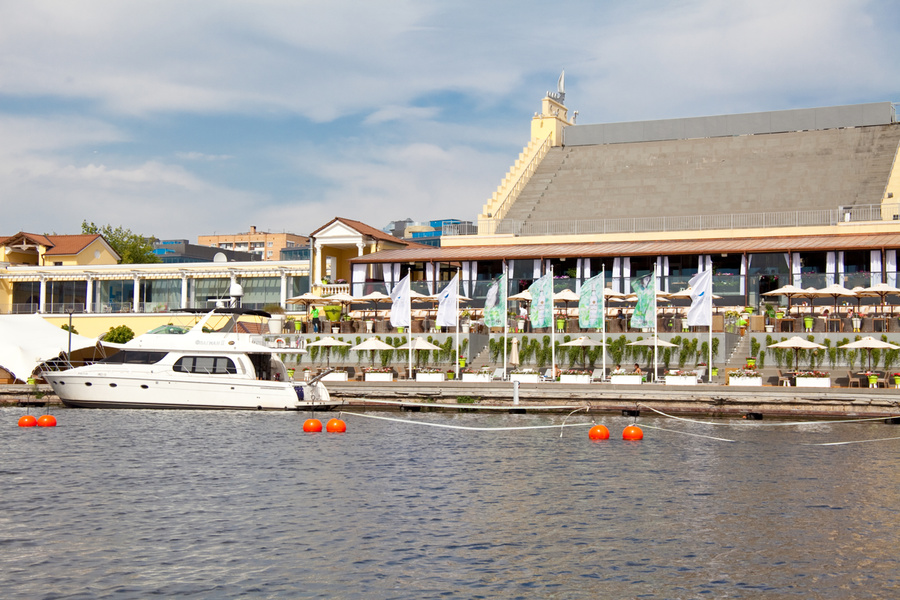 - So it makes no sense for us to» develop this «clubhouse?
- Moscow can come to this sooner or later, of course, if this theme does not die before the whole world. Yacht clubs are becoming a little smaller than they once were, and it is no longer just centers where the chosen ones gather. They're becoming more democratic anyway. Let's look at their transformation over the next 10-20 years.
We have to remember that even motor-yachting is a young industry. It's 30 years old.
Thirty years ago no one in Europe would have believed in a boat the size of 170 meters. Back then, a 20-meter boat was a huge vessel that top managers of oil companies could afford.
Now 20 meters is the boat of a middle-aged businessman. The industry is evolving seriously, let's see where it comes from.
- If you don't guess far, how do you see the social life in the yacht club during this year?
- Maybe not everyone knows about it, but we have a really active one. I recently gave such an example, that we have a palace of pioneers with «hobby clubs», and they are not only connected with yachts. In winter, cross-country skiing. This winter, unfortunately, turned out to be unsuccessful, but in general, we are actively developing this topic on the reservoir.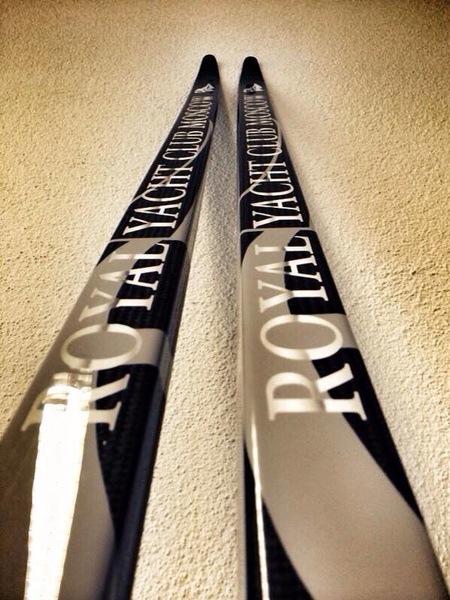 We have a closed «circle» - these are market participants. We communicate with each other, make decisions: to go to one exhibition, not to go to another, boycott some yacht carrier. We have a sailing «club», which is led by Katya Skudina.
- Since we have already talked about Catherine Skudina.» Didn't «she put you on a sail?
- The thing is, somebody's got to have no free time. That's me.
Someone has to work every day to make sure the yacht club is on the same level as it is now. Still, sailing is such a slow story, you «know». It doesn't suit me as a sport, as a pastime, I don't have that much time.
But there are a lot of people who found themselves in sails, and in this sense Katya Skudina has done a unique thing. The advantage of her school (which, by the way, opened yesterday) is that she has an ordinary cruising fleet. No racing yachts, no «emks» and «dragons», but ordinary 25-foot «benetuns». Here you can get theory and minimal practical skills. Understand the principle of how things work and nothing will prevent you from taking a boat for charter in Greece and Croatia, go out on your own and get the sailing pleasure for which it is all conceived.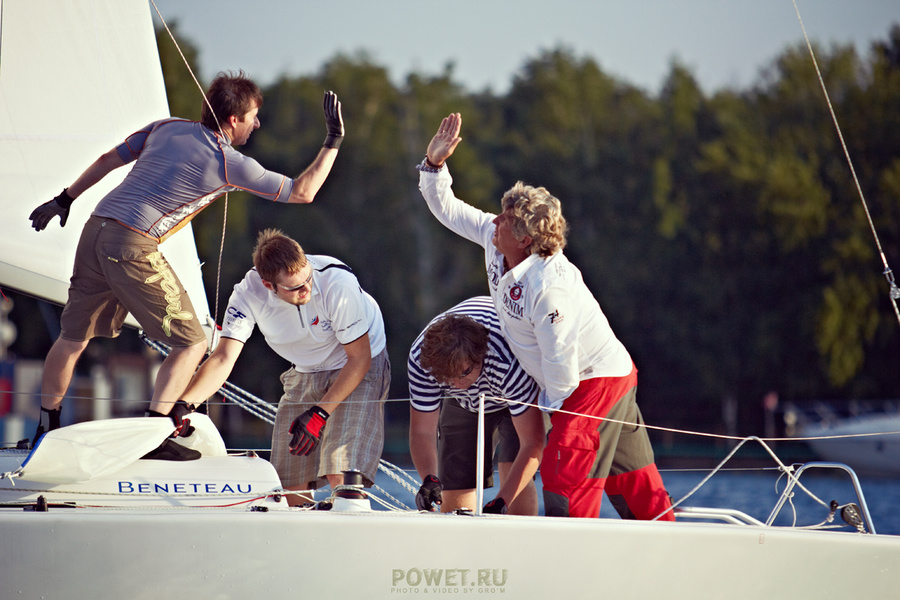 - I understand correctly that yesterday* the theoretical part of the school was just opened?
- That's right. Katya was accredited by the WFTU, and having agreed with the billiard club, which is on our territory, opened theoretical sailing»courses «at its base.
- You can tell us more about the hotel being built here. How will it fit into the overall picture?
- A hotel in this area is just must-have. The fact is that a huge number of water-engine activities require such infrastructure. Of course, it's a separate business. It has its own shareholders, but we have a small share, and we were running the whole project, including the construction. The hotel will develop its sales not necessarily in tie-up with the yacht club.
When we chose between the so-called «fours», it seemed to us that out of the unspoiled DoubleTree by Hilton by Russian feedback, we could take control of something of our own. We were looking for a new, more dynamic brand than Radisson, Sheraton, Crowne Plaza, which have an established image.
I think it will be one of the most interesting and beautiful projects, where nothing has been saved.
Despite 4 stars, almost the entire infrastructure corresponds to 5 stars: this is a huge banquet hall, this is both fitness and SPA, this is a chic restaurant.
We plan to open it in June-July this year, and already officially, with pomp - in September-October.
- What future is prepared for real estate? Are you planning to sell out your apartments and offices?
- Yes, of course. We don't need real estate as real estate. Of the 7,000 square meters we have, almost all of us are planning to sell. In general, we want to sell it to those who are currently on the property. All those who have already signed contracts for the purchase of apartments are those people who have lived here for the last four years under rental agreements. The skeleton will undoubtedly remain. But in fact, in order to get the money back, and we have invested about 28 million euros, there is little income from rent payments. Through the sale, we will need to get rid of 50-60% of the property.
We will keep only what we need for the operation of the yacht club, and we will never sell the premises of the Vodny» restaurant «or our offices.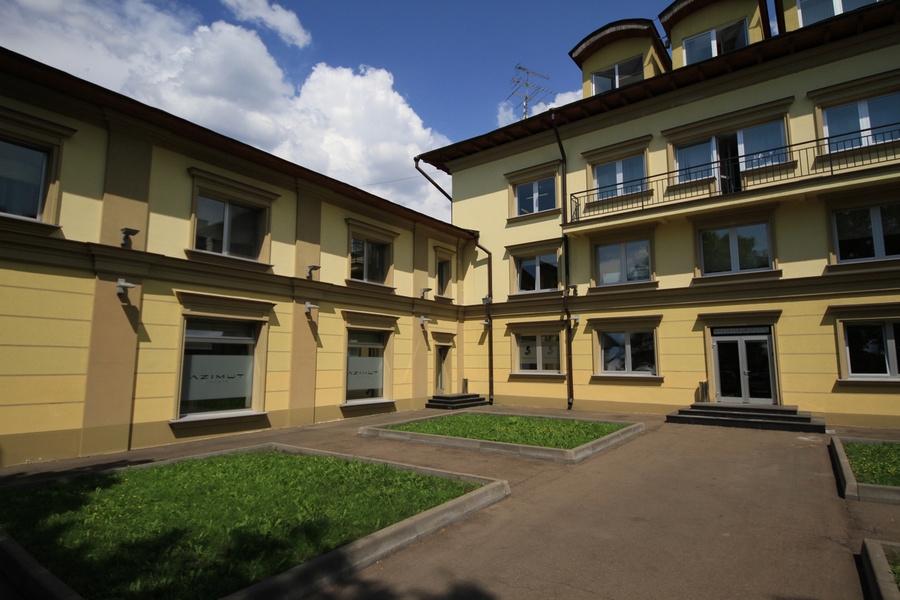 - Have you made up your mind about the plan for the water and motor events for the coming summer?
- Almost all of the events we had last year expressed the desire to stay in this area and beyond. But in all the water-engine competitions, as usual, there is one problem - complete lack of funding and lack of understanding of the authorities how important it is for the development of the city. Almost all of today's water-engine sports are dedicated to self-sufficiency.
When in 2008 we held a class 1 race, it was a bright, colorful event, which gathered on the banks of the Khimki reservoir, probably up to 30 thousand people. It is impossible to do such things without the city, at the expense of sponsors. There are enthusiasts who continue to hold races for their money. We understand this and give them the territory for free. But, anyway, they have to bring athletes, settle down, feed them - this will not go on. Qatar will find this niche, Dubai will find it, and we will lose it.
As long as the water and motor policy of the authorities does not change, you do not have to think about major events.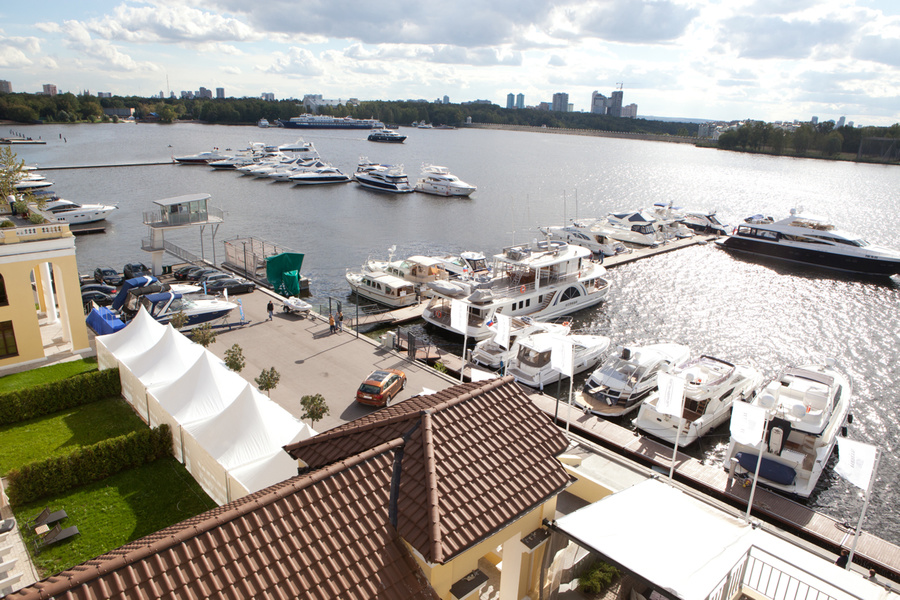 * The conversation was held on February 27.