Every year the yachting theme is becoming more and more popular in Russia. Vacation on a yacht is chosen by both companies and individuals. Especially the yachting theme has become interesting for newlyweds - there is a lot of romance in the sea theme, in addition, the celebration itself can often be combined with a trip. We decided to find out how to organize a wedding celebration on a yacht without leaving the country.
Moscow and Moscow region
«The fashion for weddings on yachts among Muscovites undoubtedly exists, but lives outside the capital», - surely the wedding organizer Svetlana. There is a demand for yachts sailing within Moscow except for foreigners who are configured for the excursion program.
If you have a strong desire for a wedding, you can rent a yacht of restaurant type - it is rather a motor ship with the appropriate interior and capacity for at least forty people.
However, the lack of teak coverage has its advantages. For example, there are no such restrictions in operation as a ban on shoes with heels or drinking red wine.
In the Moscow region there are several yacht clubs offering their sites for events, such as, for example, the yacht club «Gals» or «Pirogovo», on the territory of which there are two restaurants where you can have a banquet.
In addition to the restaurant, it is usually possible to rent a stationary yacht as an additional area. Most often couples order a yacht for a spectacular appearance before their guests. In case you are limited in finances and the yachting theme does not give you peace, you can order a restaurant at the club and organize a photo session against the background of the yacht club.
On the territory of Moscow you can go for a walk in yachting style, for example, in the Royal Yacht Club, weddings are celebrated with a scale (up to 300 people, if it's a buffet), or in the «Scarlet Sails». The second option is more chamber. You can be provided with a motorboat both there and there.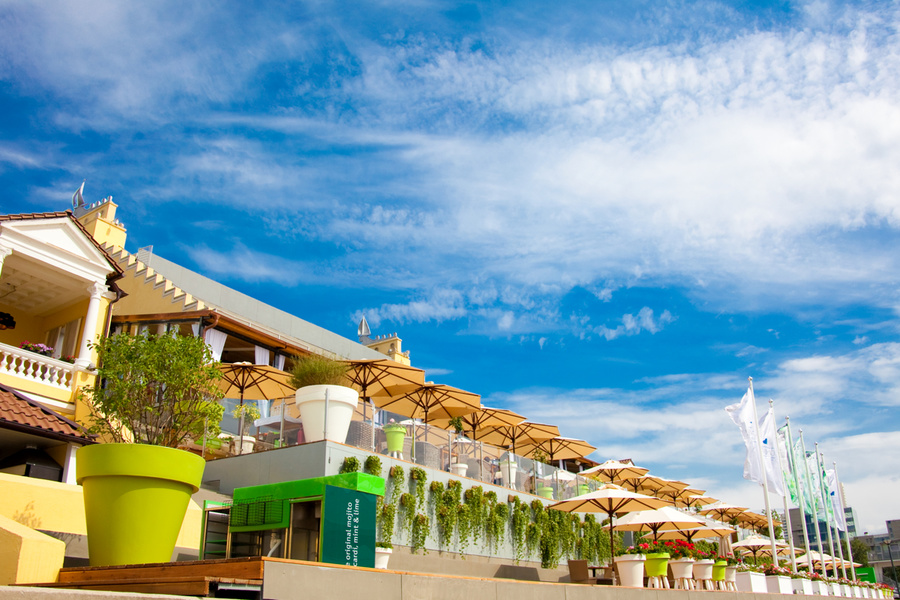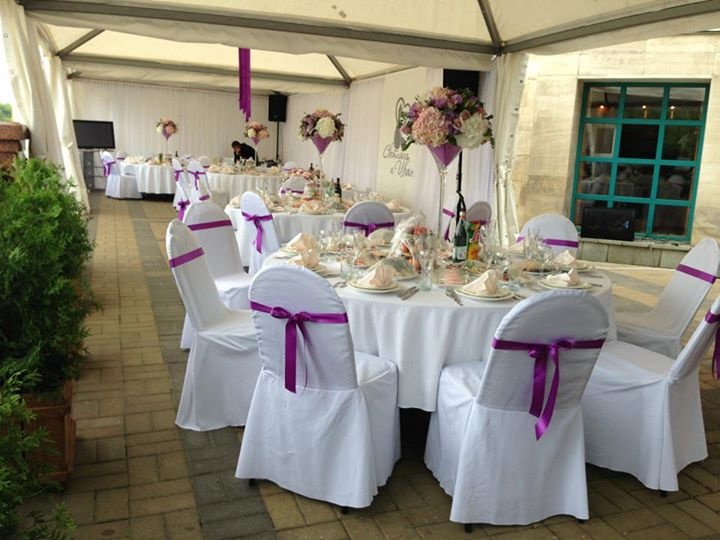 Routes .
The list of places to go on a yacht in Moscow and the Moscow Region is small - mainly walks on water reservoirs in the Moscow Region and on the Moscow River - in the capital.
In Moscow the route goes along the Kotelnicheskaya embankment, touching the view of such sights as the Kremlin, Christ the Savior Cathedral, Novodevichy Convent, Monument to Peter the Great and others.
If you want to combine a photo trip around the city with a beach vacation - visit the city. Silver pine wood.
Fans of cultural and museum rest will like the route Moscow-Myshkin, going through the Uglich reservoir and including a view from the water of such ancient towns as Kimry, White Town, Kalyazin, Uglich.
If you intend to spend a day in the atmosphere of natural serenity, you can get to the famous Ivankovskoye reservoir in the Moscow region. Zavidovsky Reserve. According to UNESCO estimates, Zavidovo is considered one of the cleanest places on earth.
Also, in addition to Uglich and Ivankovskoye reservoirs, you can lay your own route through Khimki, Iksha, Klyazminskoye, Pestovskoye and Pirogovskoye.
How much does it cost
However, it is possible to rent a yacht for a company of more than 10 people in Moscow region. Taking a yacht makes sense for a walk for a few hours. Unless, of course, you are not ready to pay for hours of downtime at the restaurant.
The prices for an hour of sailing yacht rent in Moscow Region start from 5000 rubles per meter 9 m and reach 7000 rubles per vessel 14 m.
A motorboat with 13-14 meters lease hour is about 14 000 rubles, a boat with more than 20 meters lease hour is from 20 000 rubles.
Yacht club rent will be about 250,000 - 450,000 roubles depending on the season and day of week. Optionally you can make a deposit for the restaurant with the calculation of 5000 - 8000 rubles for food per person, not including alcohol.
Rent of a double-deck yacht-restaurant with capacity from 40 people on the Moskva River will cost from 55 000 rubles per hour and 500 000 rubles per day.
Minuses
- Limited choice of yachts
- Limited choice of routes
- Dependence on weather conditions
The pros of
- Ability to invite a large number of guests
- You don't need a visa.
- All service in Russian
Saint Petersburg
Despite the fact that the berths of yacht clubs in St. Petersburg are overcrowded, it is not so easy to rent a boat. According to the representative of the company «Yacht S-Pb», in the sea capital of Russia the choice of yachts for rent is not too great, as most boats are in private hands. Moreover, the yachts available for charter campaigns can be seen with your own eyes only from the beginning of May - with the onset of cold weather they are driven to Finland for berthing.
The most important thing - to decide on the purpose of your celebration. In Saint-Petersburg yachts sail mainly along the Big Neva and the Gulf of Finland. For a romantic photo shoot in the vicinity of Vasilyevsky Island an hour will suffice. According to the charter companies' managers, mostly young people prefer to rent yachts for photo-shoots. The dimensions of most yachts are suitable only for a light buffet - for a full comfortable meal it is better to order a boat with a capacity of up to 40 people.
Routes
Newlyweds also prefer to rent a yacht for short distance trips. For example, popular destinations are considered: Lake Ladoga, Oreshek Fortress, Peterhof, Kronstadt. Some companies offer their own wedding excursion programs on boats and yachts.
A trip to Finland on the Baltic Sea will have to be refused, as most landlords are against going out to the open sea for security reasons.
If you have plans to show your guests the historical part of the city and do not want to change your yacht for a less comfortable boat, you should know that most of the yachts are too high to pass under bridges.
There is also a dependence on the weather - for example, the Griboedov Canal is known for its water level differences.
How much does it cost
The banquet on the ship is, of course, the prerogative of the ships. For a romantic and dynamic walk - newlyweds plus closest friends - you can rent a motor yacht 15 meters long. A two-hour walk will be within 20 thousand rubles. Do not forget that with the increase in rental time you can get discounts or various bonuses from the company. Also note that many companies exhibit a minimum walk time. You can rent a 12-meter sailboat from 5 thousand rubles per hour.
Additional services of the chef: from 20 000 - 40 000 rubles (not including products).
Minuses
- Dependent on weather conditions
- Limited choice of yachts
- Restrictions on freedom of movement
The pros of
- Ability to organize a wedding on white nights
- Ability to invite a large number of guests
- Affordable price
- You don't need a visa.
- All service in Russian
Crimea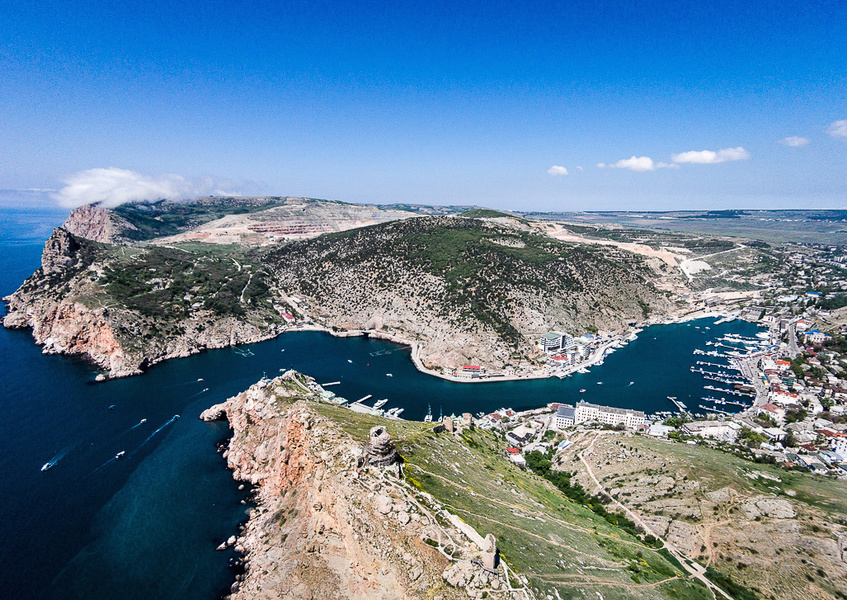 On the vast Crimean peninsula to rent a yacht will not be difficult - these services offer almost all travel and wedding agencies. When choosing a boat you should pay attention to its condition, «filling», year and country of issue - in this regard, the price for renting the same type of boat may increase several times. You can also find yachts of both European and Ukrainian production in the ports of Crimea.
The yachting season starts in May and ends in November. But if you are planning a wedding celebration in winter-spring period, in good weather conditions many landlords will be ready to go to a meeting.
Routes
For beautiful wedding photos against the backdrop of picturesque coastlines, rugged bays, choose the routes of short sea walks. Walks are offered in absolutely all local directions, from Alupka to Yalta. There are also special offers for lovers of fishing and diving.
As a rule, honeymooners stop at the satellite city of Sevastopol - Balaklava, located near the protected area.
While the young people are posing for a photographer, guests can quickly call a water scooter or banana, whose points are located in the nearest bays.
In case you get hungry during the trip, some yachts, if there is a grill, have an option to organize a barbecue.
Landlords are also willing to discuss longer journeys - it all depends on your plans and wallet.
How much does it cost
It is possible to rent a yacht in Crimea only in dollar equivalent. Managers explain it by the fact that all port fees and taxes are paid in currency.
If the number of your guests does not exceed 12 people, managers recommend to orientate to the yacht at least 15 meters.
The cost of renting an economy class sailboat of 15 meters starts from 100 c.u. per hour and reaches 250 c.u. per 15 meters of VIP-class sailboats. An economy class sailing yacht will cost about 600 c.u. per day, VIP class - about 1500 c.u.
If we consider the option with motor yachts of 15 meters, the price tag will be noticeably higher here.
The simplest version of a motor yacht of 15 meters starts at 250 c.u. per hour, and luxury lovers will have to pay from 500 c.u. per luxury class. In a day rent of the economic variant of a motor yacht will make about 1500 c.u., the VIP class begins approximately from 3 500 c.u.
For the big company up to 40 people and less demanding clients there are sailing yachts of 30 m length for 4000 dollars a day. Boats of a higher class with a similar size will cost about 15,000 dollars a day.
Minuses .
- The rental price depends on the current dollar rate
- There are old yachts and Soviet interiors.
- Many travel agencies are intermediaries and are unable to provide full consultation.
The pros of
- Wide range of routes
- Ability to invite a large number of guests
- Ability to go swimming out of season
- You don't need a visa.
- All service in Russian
- Small prepayment percentage when booking - from 10%
Kaliningrad
Judging by the abundance of sea fishing tours, former Kennigsberg will attract more interest from unsophisticated fishermen than future honeymooners. The choice of yachts for romantic celebrations is rather poor - mainly schooners, who are more suitable for a themed pirate party than for a «Love Story»wedding. Most of the boats on display are home-made.
If your expectations of a boat are not associated with luxurious decoration, and you are ready to immerse yourself in the authentic maritime atmosphere - for a moderate amount you can rent a pleasure steamer with a capacity of 15 people. During the voyage, cooks and stewardesses can be hired for an additional fee, who can arrange meals from fresh seafood on board.
The season starts in Kaliningrad on April 1st.
Routes
Most companies offer routes along the Baltic Sea and the Gulf of Kaliningrad. The main thing to remember is that only small boats can go along the canals. In case the number of your guests exceeds 10, you can only go out to sea.
The good news is that it is possible to rent a vessel with visits to such EU countries as Lithuania (Klaipeda), Poland (Gdańsk, Fromborg, Malborg), Denmark (Bornholm) and others.
How much does it cost
Obviously, shipping companies are betting on short sea voyages - all sites indicate, mainly, the hourly rental price. By agreement, the rental of the vessel for a day is discussed, as well as routes to the nearest European countries.
Hourly rental of a sailing yacht of 15 meters length and capacity for 10 people starts from 2000 rubles and reaches 3000 rubles. A five-hour walk on such boats will cost approximately 10,000 - 15,000 roubles.
A motor yacht of VIP class with 15 meters length and capacity up to 11 people will cost from 5000 rubles per hour. The price list for rent of a middle-class motor yacht 13 meters long and with a capacity up to 11 people will vary from 3000 rubles per hour.
The price for rent of pleasure steamboat of 25 m with capacity up to 15 people starts from 3000 rub/hour.
Minuses
- Poor choice of yachts and contractors
- Yachts don't go through bays and canals.
The pros of
- Affordable price
- There is no restriction on colouring drinks (red wine, cherry juice).
- Almost all ships have no restrictions on shoes.
- Opportunity to go to Europe (if you have a visa)
To sum up our little research, we can say that to celebrate a wedding on a yacht you do not have to have millions of capitals and go to Monaco. And despite the fact that Russia has a lot to strive for in the development of yachting, it is quite possible to realize your dream here for reasonable money.