The AC 48 is an interesting boat, but the entry ticket for the teams to the Cup now costs more than the boats themselves... It's a shame that the organizers can't set clear and transparent rules. I do not know what they have achieved, but the style of their management is extremely unreasonable. Today they want small boats and tomorrow the wind will change and maybe they want big ones.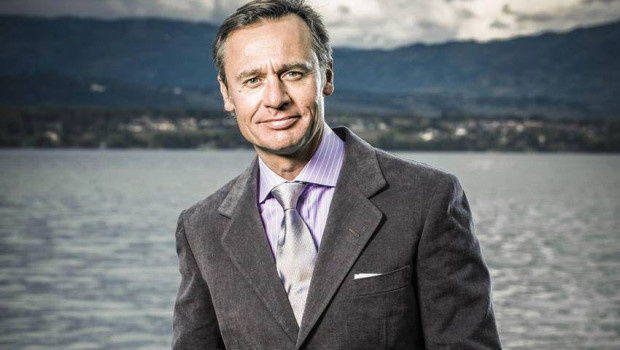 I'm amazed at what they did to Patricio Bertelli (note ItBoat: the boss of the Italian team Luna Rossa, who refused to participate in AC after the change of rules), who played a major role in today's «America's Cup». The right was Alinghi, who left the race.
Bertelli has spent tens of millions of euros developing a new boat - and suddenly he's told that all his spending is on a dog's tail.
I love the «America»'s Cup, I won it, and it will be part of me forever, so of course I'm watching what happens. And what's going on is discouraging to me. Just think about how they didn't give a damn about ISAF rules, opening the door to trouble. It's very disappointing.
The Cup needs a proper Defender and a proper Challenger. It's the foundation of America's Cup: two yacht clubs compete with each other and together determine the rules of the regatta. Meanwhile, for the second time in a row, the Defender accepts a Challenger challenge, which will soon retreat, leaving everything to the Defender.
That's why I wonder: can we call it the «America»'s Cup if it doesn't meet the basic rules of the Cup?
If I was defending the trophy, I would call the strongest teams - Emirates Team New Zealand or Luna Rossa Challenge - and ask them to become the official Challenger of Record (Note ItBoat: the Challenger of Record title is awarded to the first team to challenge the winner of the Cup, and along with it defines the rules of the event).
Today people like Bruno
Troublé
say it's a
beach race
smelling of fries.
This is his personal opinion, but when a man like Bruno makes comments like this, it is pointless to deny the problem.
I can only be glad that I am not in Patricio Bertelli's skin. I already drank my bitter cup and turned this page. The «America»'s Cup ended for me in 2010. Perhaps one day I will reopen it if, for example, the Kiwis win the Cup and set honest rules. But not today!
Author: Ernesto Bertarelli, owner of Team Alinghi.
The original article