A lot of water has gone into the almost 9-year history of the Extreme Sailing series. During this time, the spectacular format has gained popularity around the world and visited many of its corners, and even reached our native Neva. By the way, this year the race will come to Russia again in August. Waiting for this event, let's see what is left of the prestigious sailing regatta.
1. A «guest day»has played a significant role in the promotion of races, when anyone can get on board and drive away one race with famous yachtsmen. Probably, the names of these very yachtsmen will not arouse a great deal of «anxiety», but the very fact that you are on board and «really» racing under the sail (even if your main task is not to get confused) added a plus to the karma of Extreme 40.
Among those who have been on board, there are many stars of different sizes. Among them is one of the best surfers in the world Sally Fitzgibbons, supermodel Jody Kidd, cricket star Michael Vaughn and «Formula 1 legend» Eddie Jordan (by the way, a long time fan of British boats Sunseeker).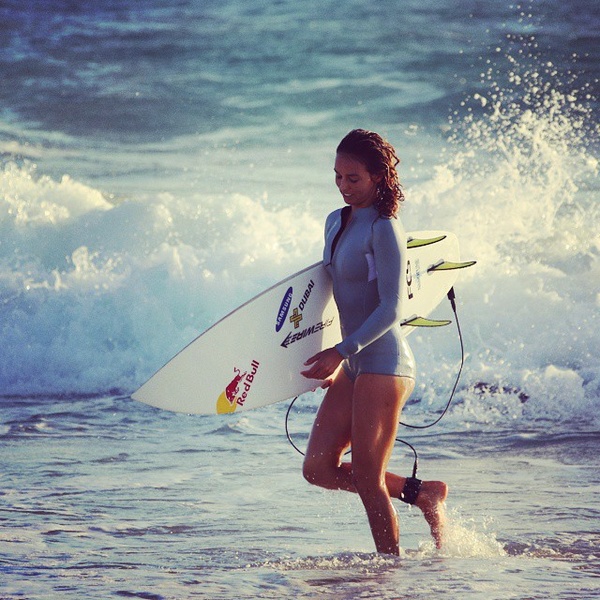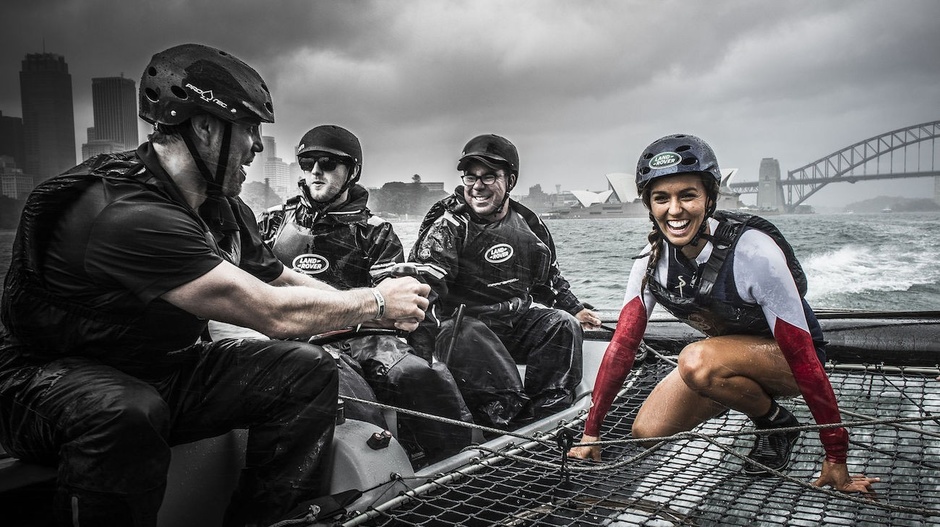 2. Alexei Kulakov, who chases the kite by profession is a surgeon.
3. The catamaran Extreme 40, together with its sails, weighs like a small machine - only 1400 kg for a boat that shows speeds above 30 knots!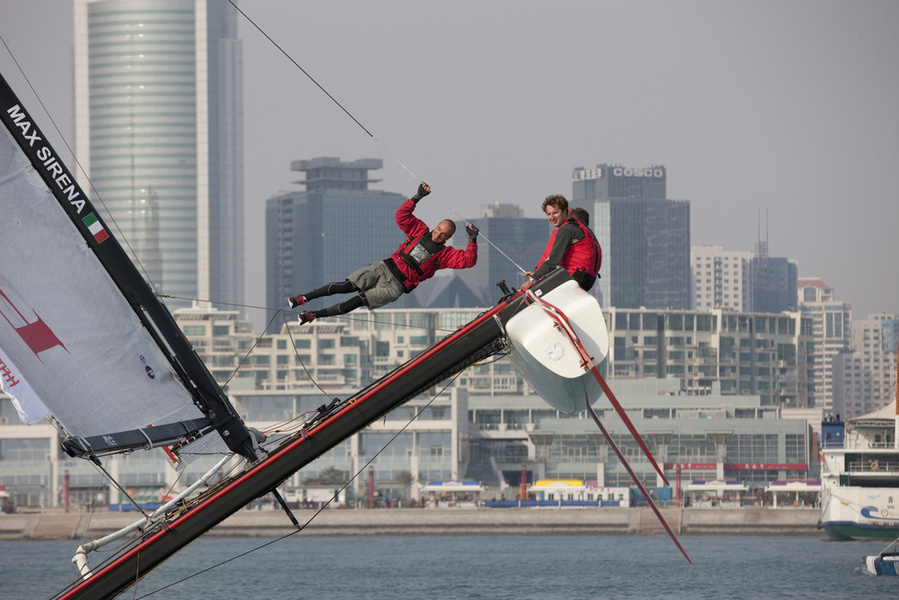 4. Mitch Booth, the same designer who designed the Extreme 40, and in combination with the Steering Team Turx, is a hell of a drummer and likes to remember how he was lighting up with INXS - and we never figured out whether he was joking or not!
5. Tom Buggy, the Lino Sonego Team Italia tanker, is not only a professional sailor, he also works for OC Sport, the company that organized the Extreme Sailing series, and he is also a kitesurfer with a sponsor! By the way, 8 years ago the kite trick cost him almost 2 liters of blood and 100 stitches!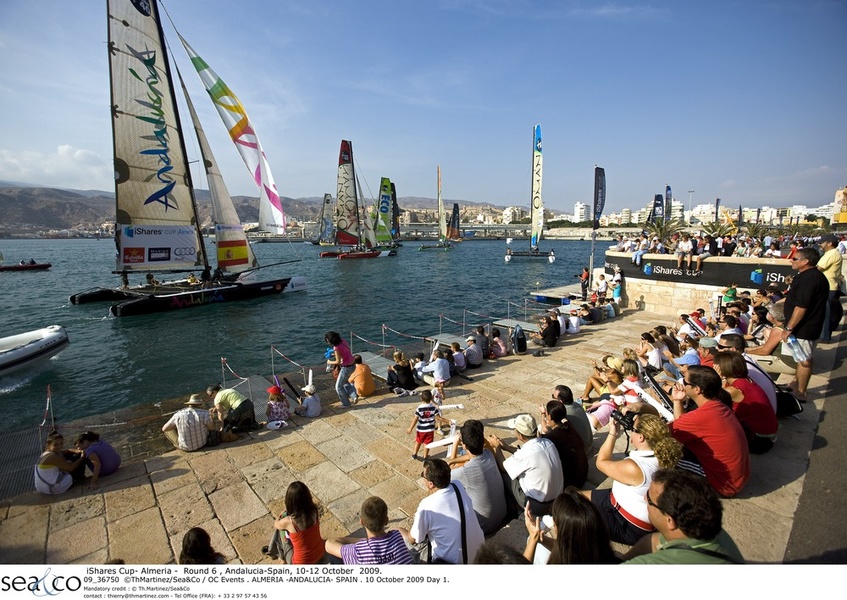 6. The average time to build a racing village and Extreme club is 1134 man hours! Not bad!
7. This year, Phil Lawrence celebrated the thousandth race as director of the Extreme Sailing Series. In five years, the gray hair on his head has improved.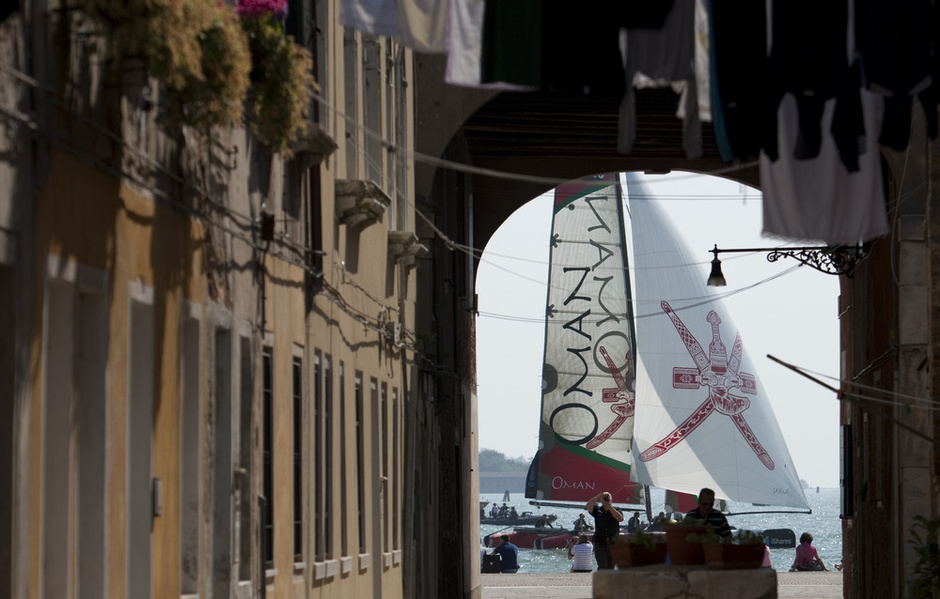 8. Phil Roberton, the helm of Gazprom Team Russia, finished 89th out of 763 athletes in the Auckland triathlon competitions (113 km Half Ironman series). Rasmus Kosner, skipper of the Extreme Sailing Team finished 81st during the Triathlon Vitoria Ironman series, after finishing in 10 hours and 9 minutes.
9. Diogo Cayola from Team Turx participated in three Olympic Games (Atlanta, Sydney and Athens) in three different classes («Star», «49er» and «Tornado). Impressive!
10. «Extreme 40» can fly and heel at 45 degrees, but none of those skills have led to serious accidents.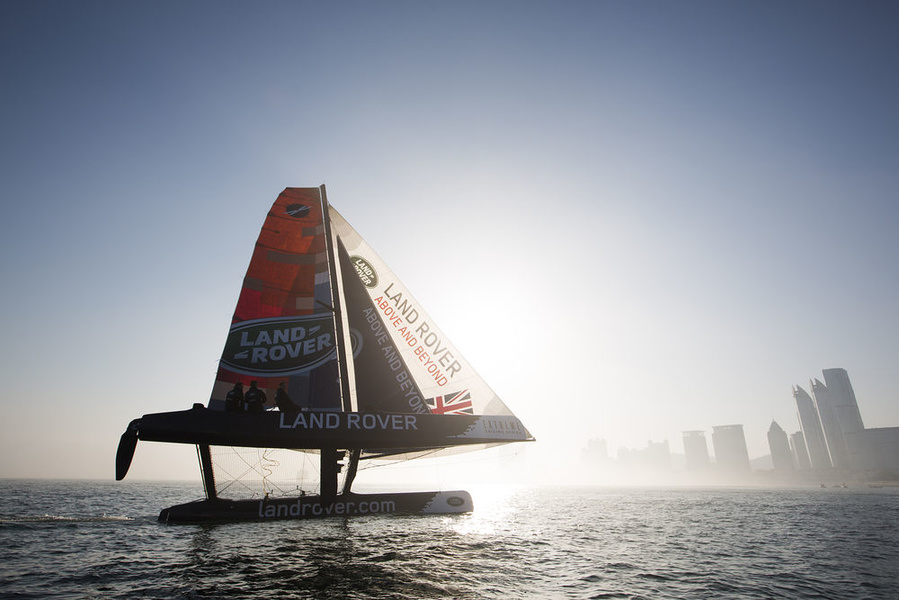 Source: extremesailingseries.com