Time is an amazing 66m seven-deck expedition yacht designed by Henry Ward in collaboration with BMT Nigel Gee.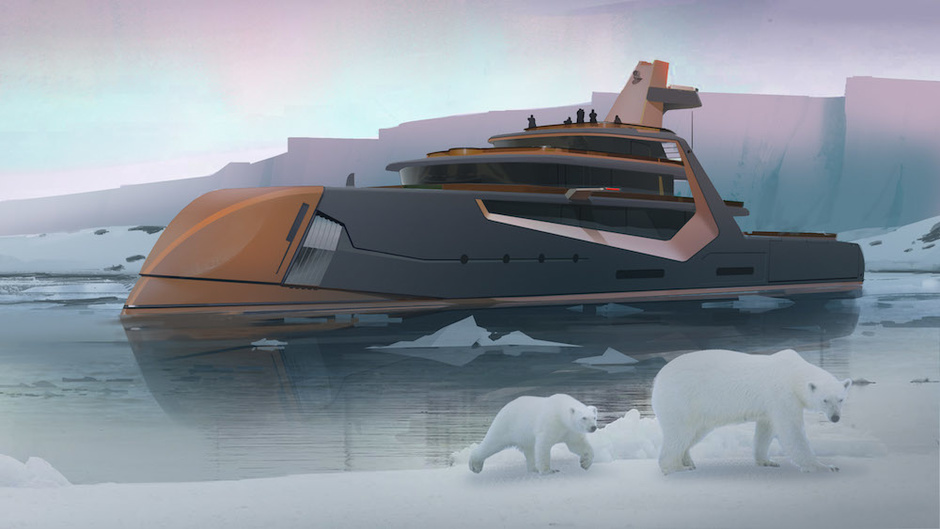 One of its unique features is an 18-meter floating house, designed as an organic part of the superstructure and located at the stern of the yacht.
If necessary, the floating house is separated from the yacht and set off on its own expedition to places difficult to access for large boats.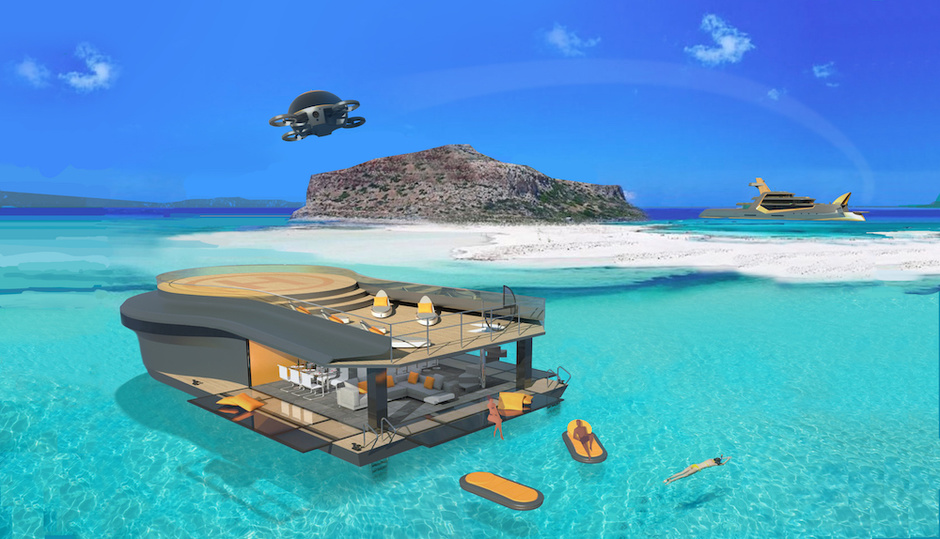 The master stateroom, guest cabin, galley and open plan dining area are all aboard. During parking, the rear of the floating house is lowered to form a swim platform.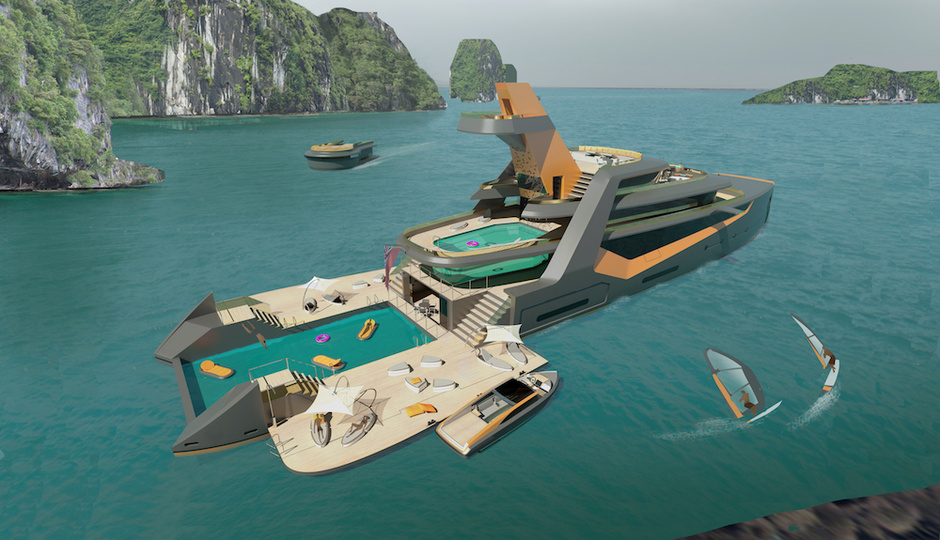 When the floating house is outside the main boat, a large frog pool will be formed in its place. The port and starboard sides are folded out, which frees up an area of 190 square meters around the pool, which can be used for relaxation and parties. At the bow of the deck is a storage compartment for water toys and a tender garage for two 8.5-meter boats.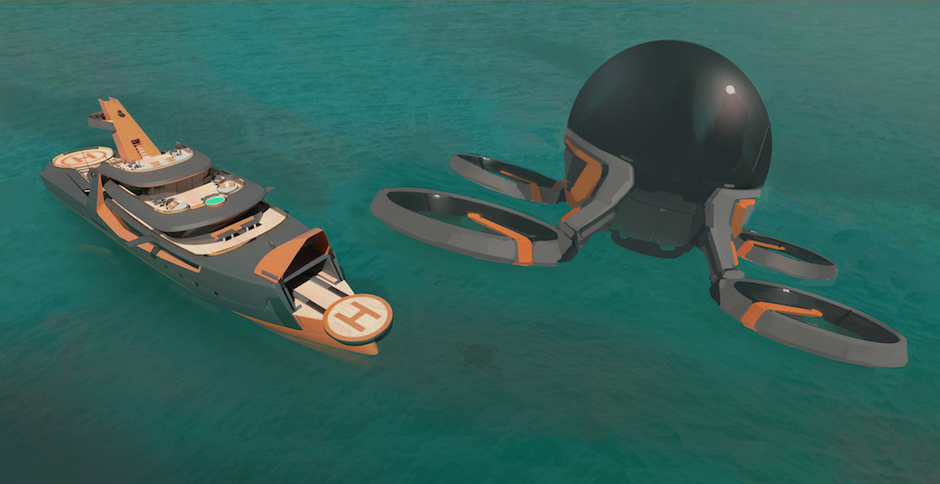 The most unusual of the toys on board is the UAV, which can carry up to four people.
It can be used if you need to urgently return to the main ship from a floating house, or explore the surrounding area from the air. Simply select your destination on the touch screen and the drone will take you there by itself.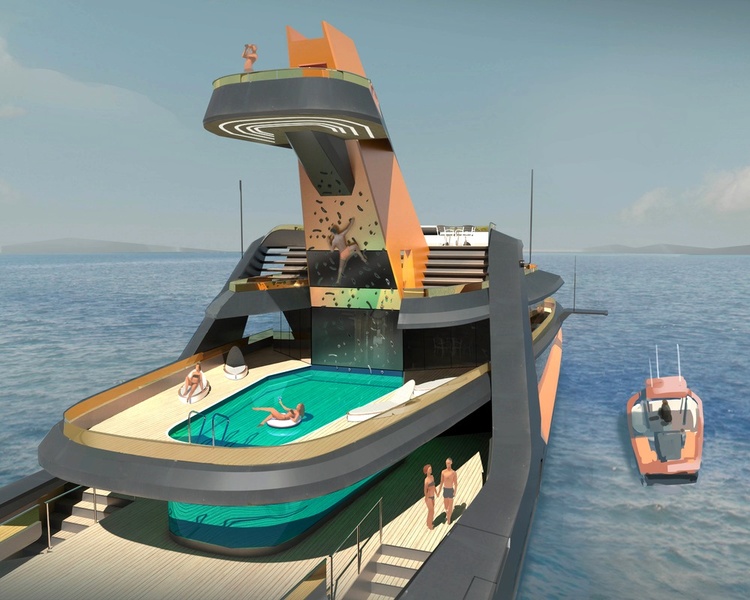 The master cabin and three VIP cabins are located on the main deck. There is also the main salon with floor-to-ceiling windows. The aft wall of the saloon is glass and is also the wall of an 8-metre pool.
The pool is adjacent to the climbing wall, so if you fall off, you'll be back in the water.
The mountaineering wall supports the observation deck, which rises 15 metres above sea level.
The feasibility study was conducted by BMT Nigel Gee. They calculated that the yacht could reach a top speed of 15 knots and cruise at 12 knots for over 5,000 miles.