The eagerly anticipated Monaco Yacht Show has unfurled its official yacht list, encompassing 114 vessels. From this fleet, we meticulously selected the most intriguing specimens, employing specific criteria for inclusion:
a hull length surpassing 30 meters,
a launch year of 2023, and
the classification of a motor yacht.
Exploration of the main attractions:
#1 Alchemy: Showcasing meticulous craftsmanship, the 66-meter Alchemy hails from the distinguished Italian family shipyard, Rossinavi. This masterpiece bears the indelible touch of renowned French architect, Philippe Briand, and his accomplished team.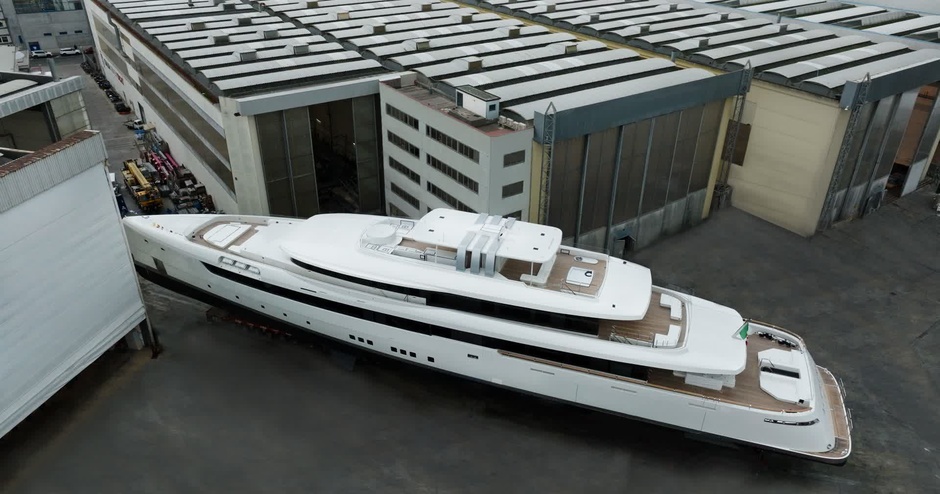 #2 O'Rea: Boasting grandeur in every detail, the 78-meter O'Rea is the latest creation from the Greek shipyard, Golden Yachts.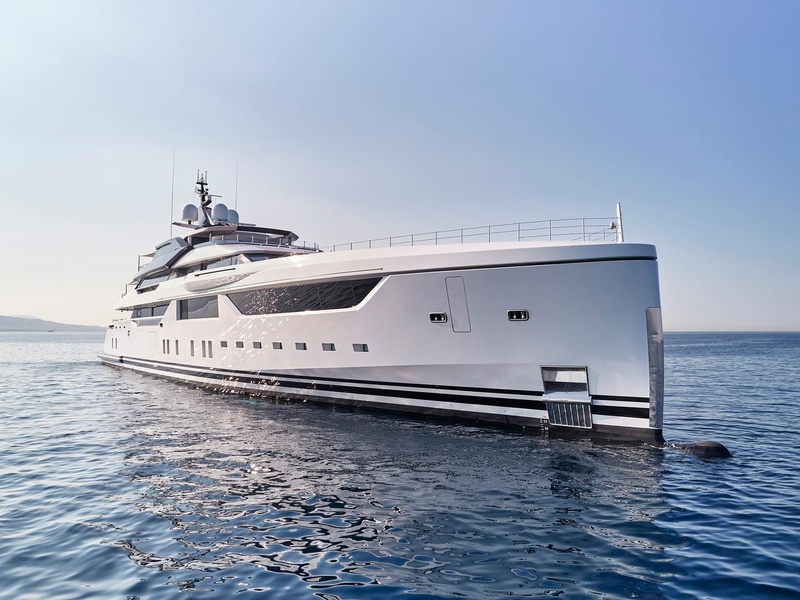 #3 Grey: A spectacle of opulence, the 50-meter Grey from Tankoa stands apart with its twin pools, including a fly deck jacuzzi and an expansive 144-inch retractable cinema screen.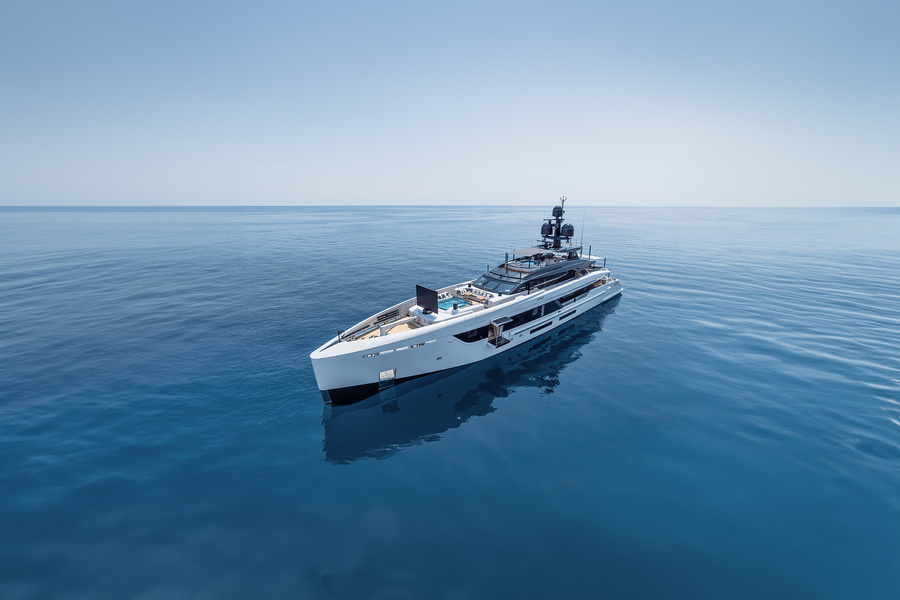 #4 Salerno: A symphony of luxury by Overmarine Group, the 50-meter Salerno dazzles with its counterflow swimming pool, and a master suite spanning an impressive 52 square meters.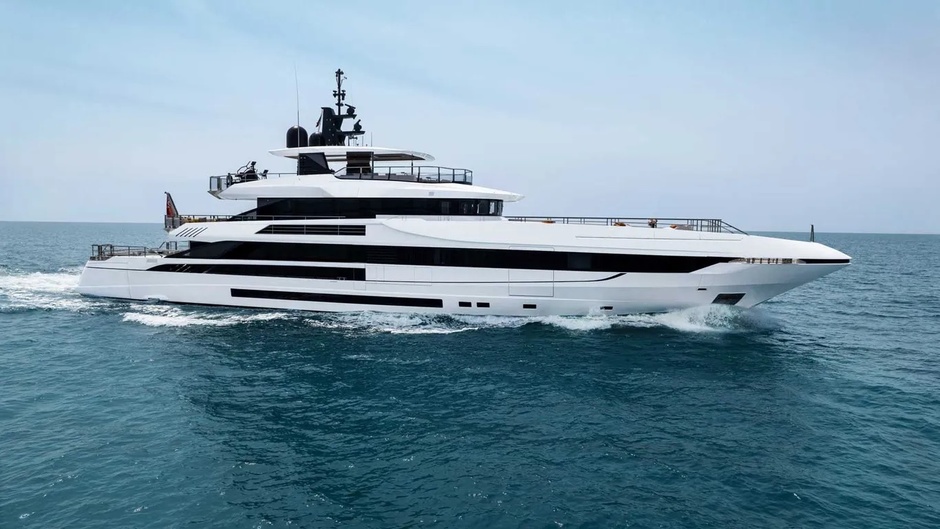 #5 Stellamar: Exemplifying Cantiere Delle Marche's signature style, the 35-meter Stellamar stands as a testament to rugged elegance, designed for both luxury and expeditionary prowess.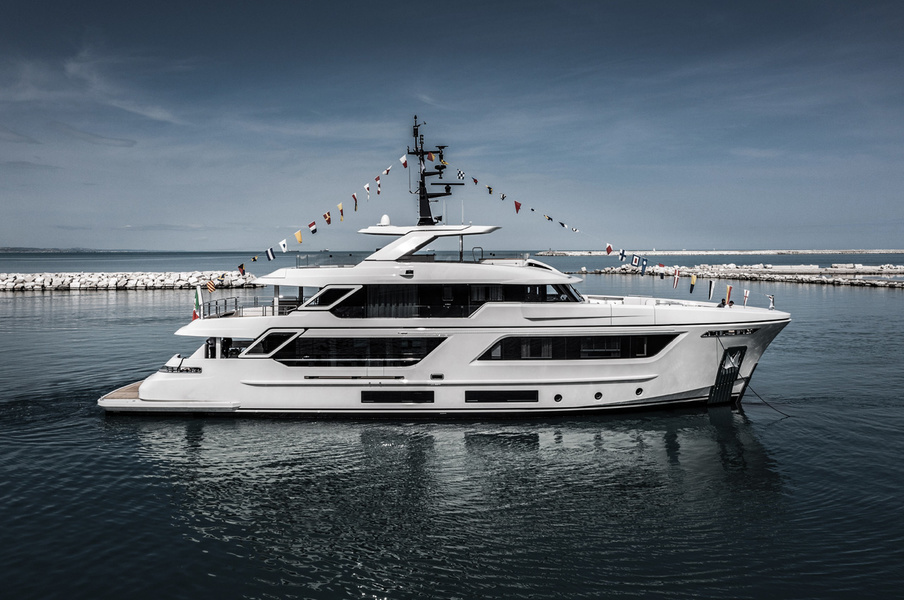 #6 Sandbank: Debuting as the maiden hull of Gulf Craft's novel 34-meter model, Majesty 111, the Sandbank excels in shallow waters and accommodates up to 12 passengers.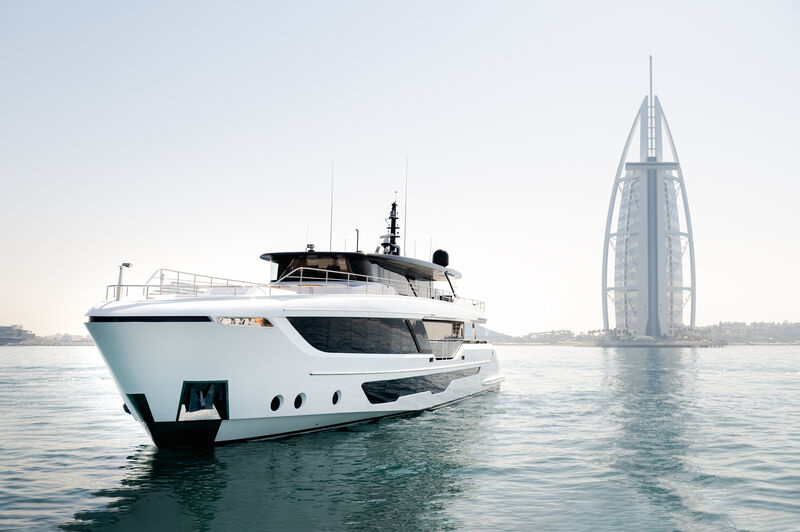 #7 Pershing GTX116: Embarking on a new lineage, the 35-meter Pershing GTX116 sets the stage for elegance, space, and exhilaration. This masterpiece integrates abundant open-air areas and a novel five-cabin layout for unprecedented liveability.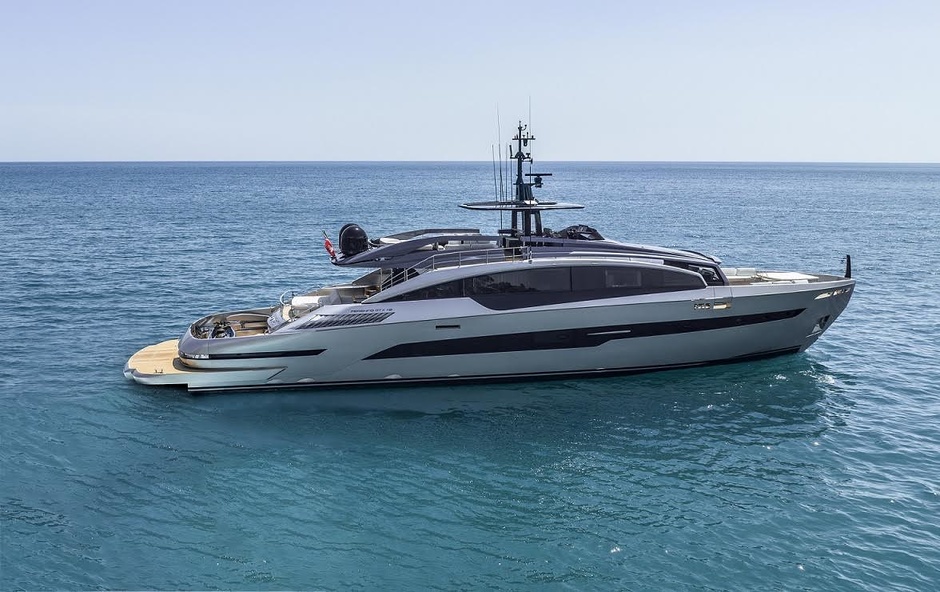 #8 Seaflower: A paragon of Dutch excellence, the 36-meter Seaflower emerges from Mulder Yachts, showcasing the zenith of their partnership with Claydon Reeves, epitomizing sophistication and quality.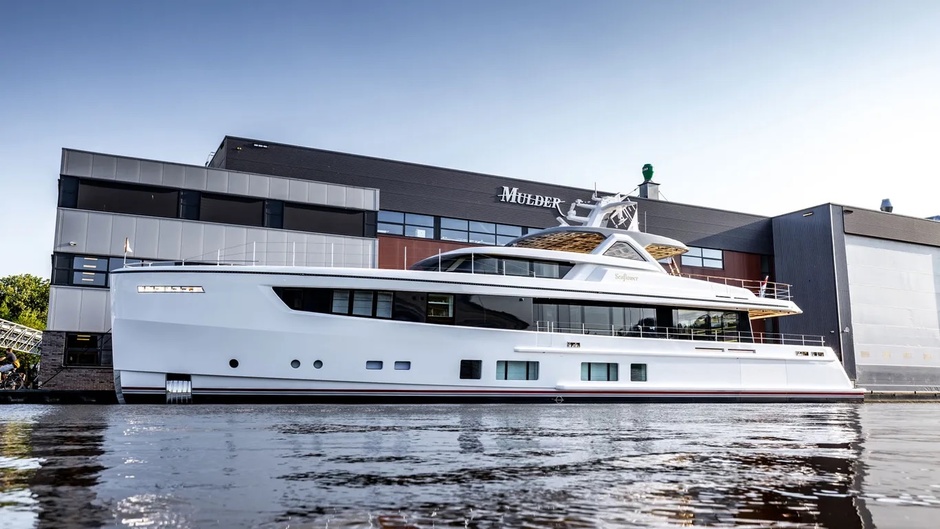 Within the yachting dynasties:
Giant players in the yachting realm, known for their diversity, are slated to unveil new vessels, presenting sister brands' yachts in tandem.
#9 Anjelif: Columbus Yachts debuts the Anjelif, a distinctive 50-meter vessel featuring an innovative bow, complete with a touch-and-go helicopter platform that seamlessly transforms into an open-air cinema.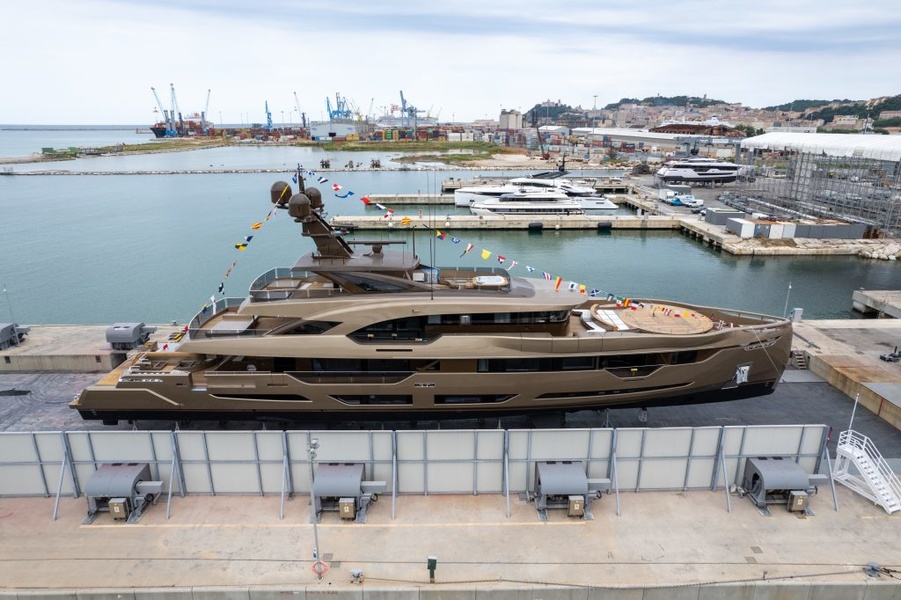 #10 UV II: ISA, a prominent yacht brand, and its counterpart Columbus from Palumbo Superyachts jointly present the brand-new ISA GT45 model, characterized by its sporty lines and plumb bow.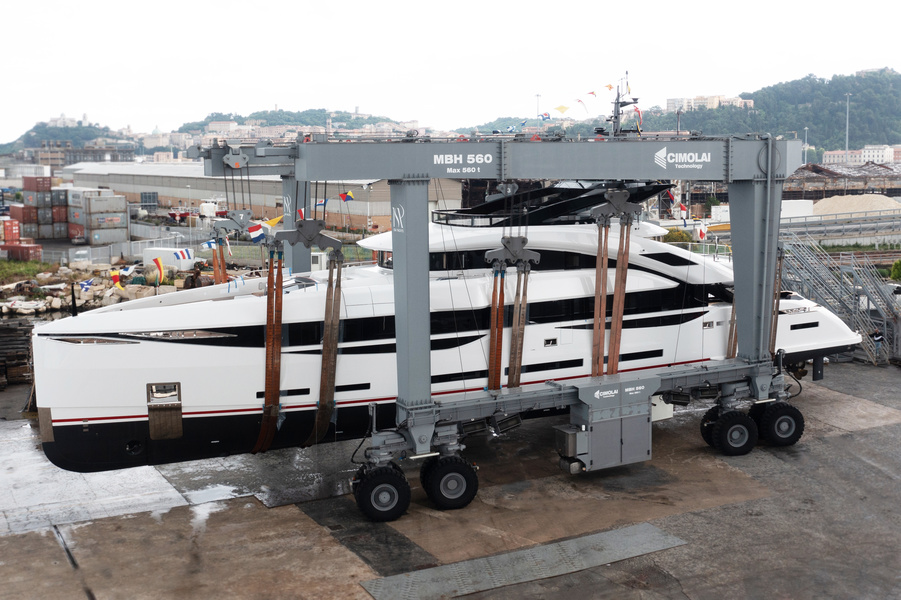 #11 Silver Star: The 55-meter Silver Star, a creation of the Admiral brand, offers abundant space for relaxation, amusement, and exploration. Interior design credits go to the esteemed team at Giorgio Armani/Casa.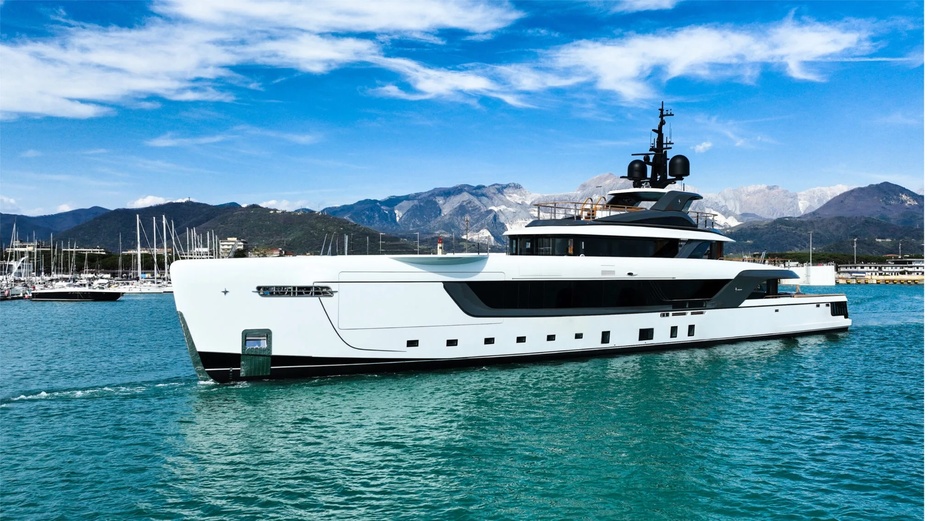 #12 This is it: Tecnomar, under the stewardship of the same company, TISG as Admiral, introduces the 43.5-meter power catamaran, a feat of engineering co-designed with Lateral engineers, heralding a new era of multihull innovation.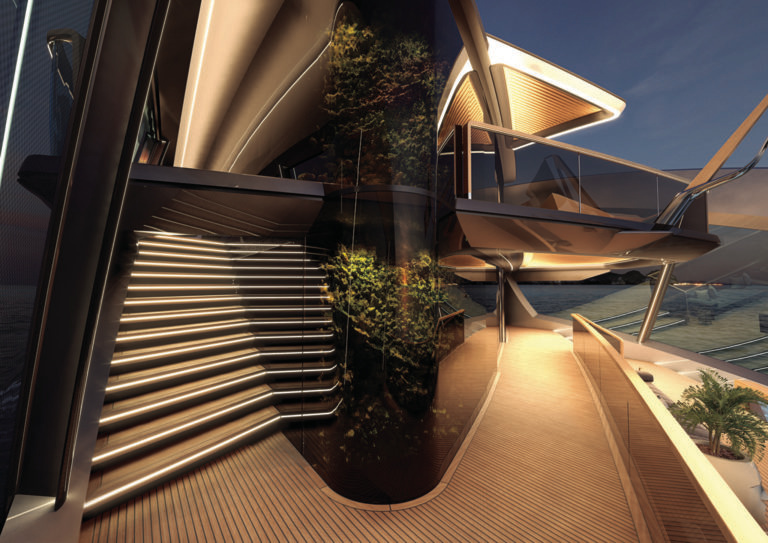 #13 Entourage: Boasting Espen Oeino's artistic imprint, the 60-meter Entourage by Amels offers unparalleled comfort across its decks and lounging zones.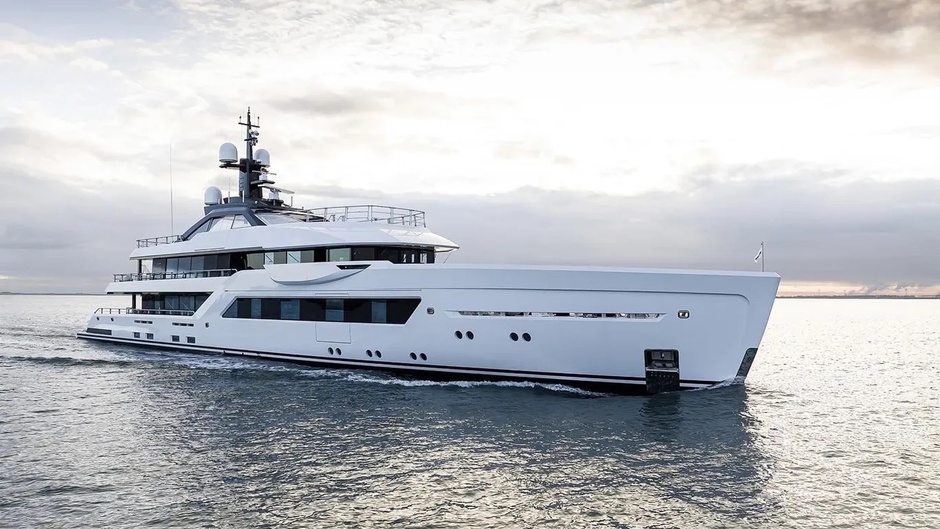 #14 Bad Company Support: From the ingenious team at Damen Yachting springs the 53-meter Bad Company Support, a robust and distinctive support vessel.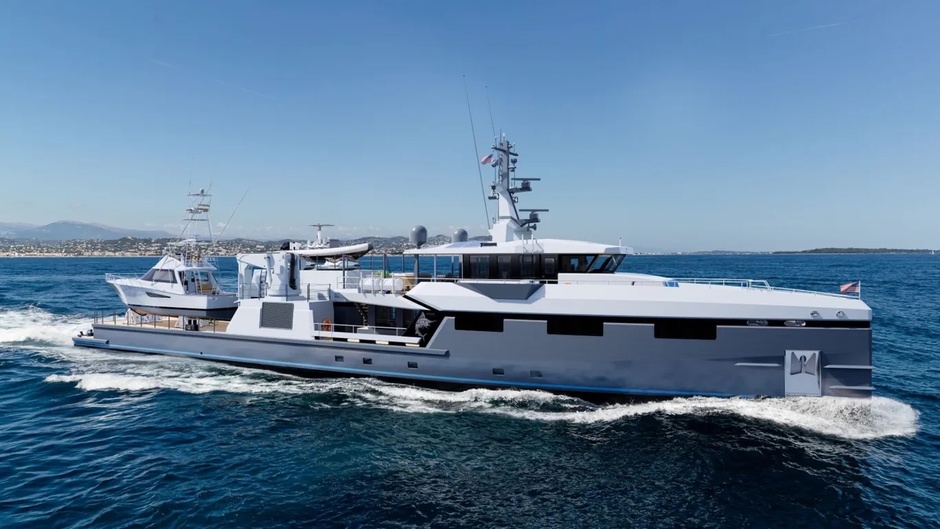 Expanding horizons at the show:
Certain brands will make a profound impact, presenting not one but two freshly minted yachts at the Monaco Yacht Show 2023.
#15 X-Space: Sanlorenzo is poised to revolutionise the yacht world with the 44-meter X-Space, a radical innovation in design and functionality.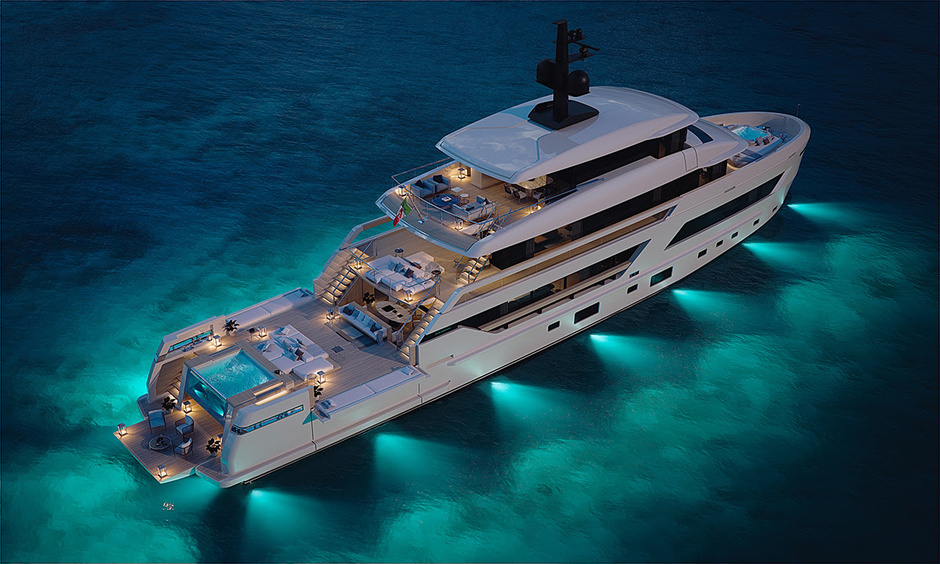 #16 57Steel: Sanlorenzo's 57Steel, an evolution of their successful 52-meter models, exhibits a mere 5-meter discrepancy in hull length while profoundly enhancing gross tonnage and onboard comfort.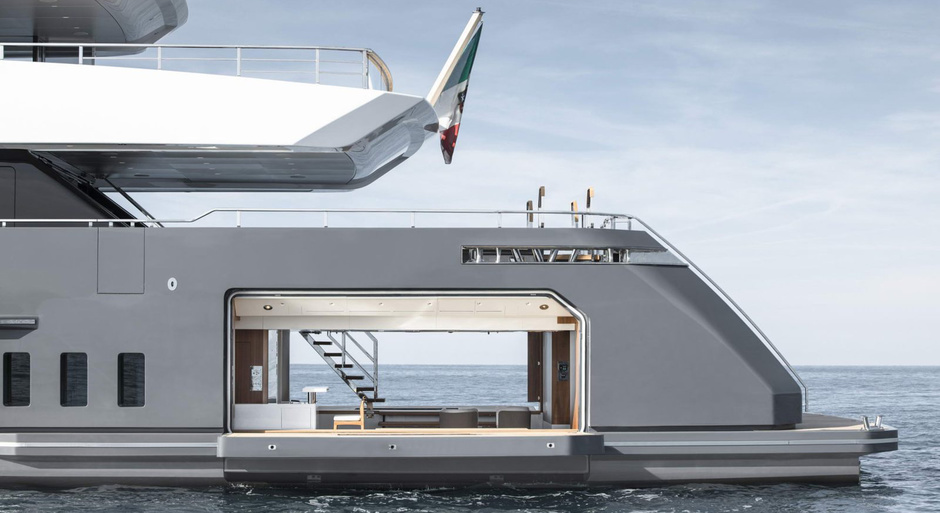 #17 Alunya: Benetti introduces the 50-meter B.Now 50M model with an Oasis Deck, a groundbreaking stern concept developed in collaboration with the British studio RWD design.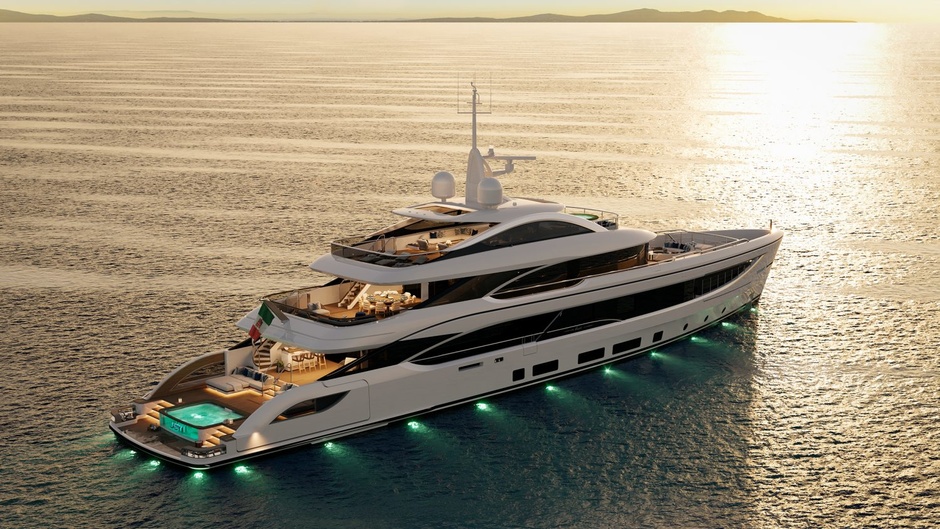 #18 Fantasea: Another 50-meter marvel by Benetti, the Fantasea, opts for a classic stern configuration of the B.Now 50M, offering a valuable comparative insight into the shipyard's design philosophies.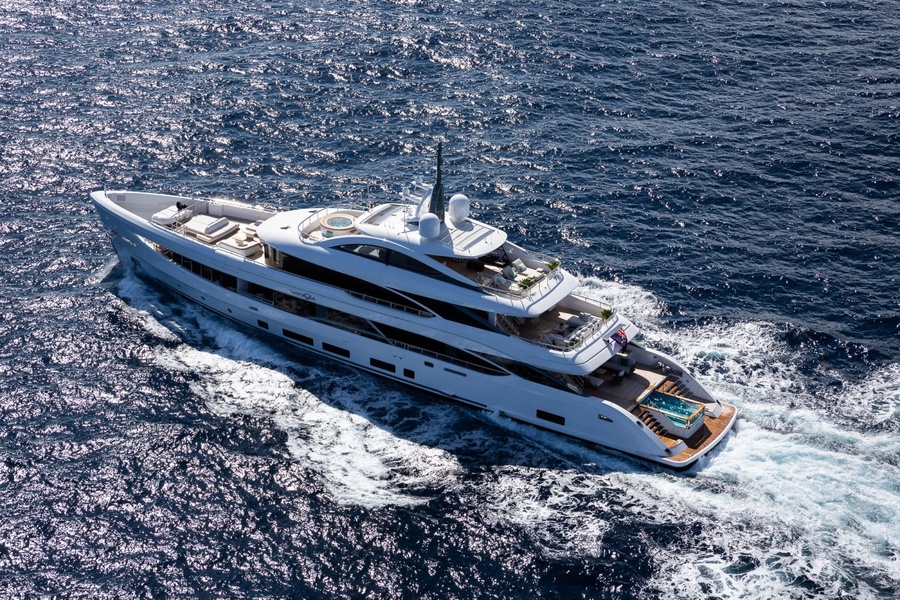 #19 Leona: Bilgin's 80-meter Leona, sister ship to the renowned Tatiana, flaunts a captivating red hull and a masterfully crafted layout.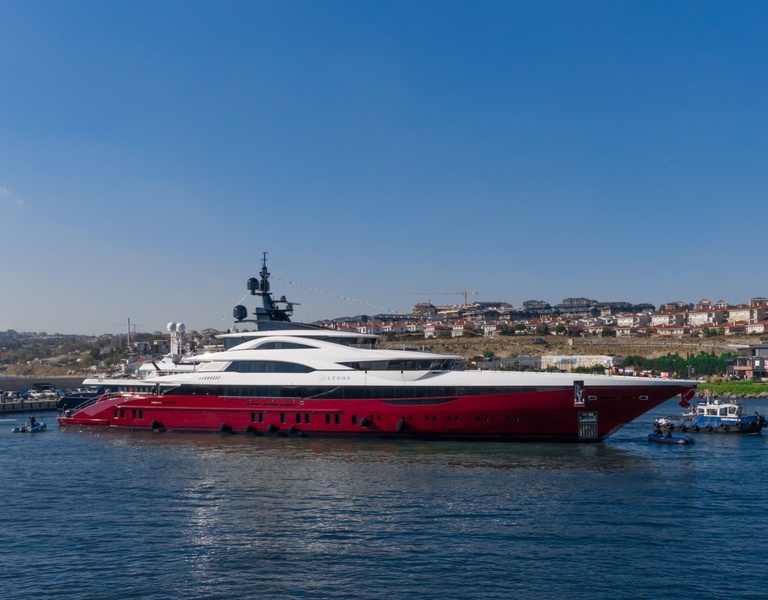 #20 Eternal Spark: Bilgin's newest offering, the 50-meter Eternal Spark, delves into the 499-gross tons market, underscoring the brand's penchant for innovation and uniqueness.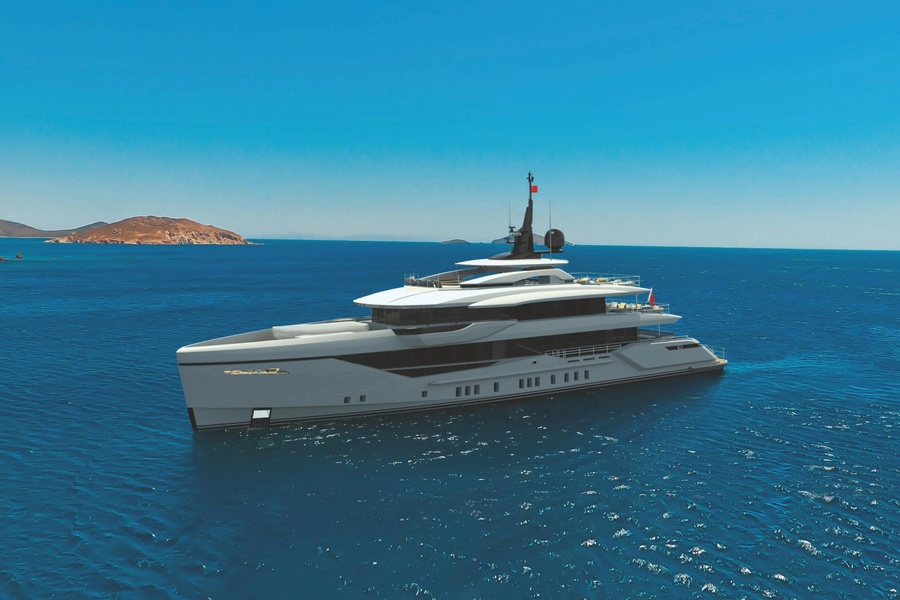 #21 Pachamama: Baglietto presents the 52-meter Pachamama, the pioneering T52 model featuring hybrid propulsion, a clear testament to the shipyard's commitment to environmental consciousness.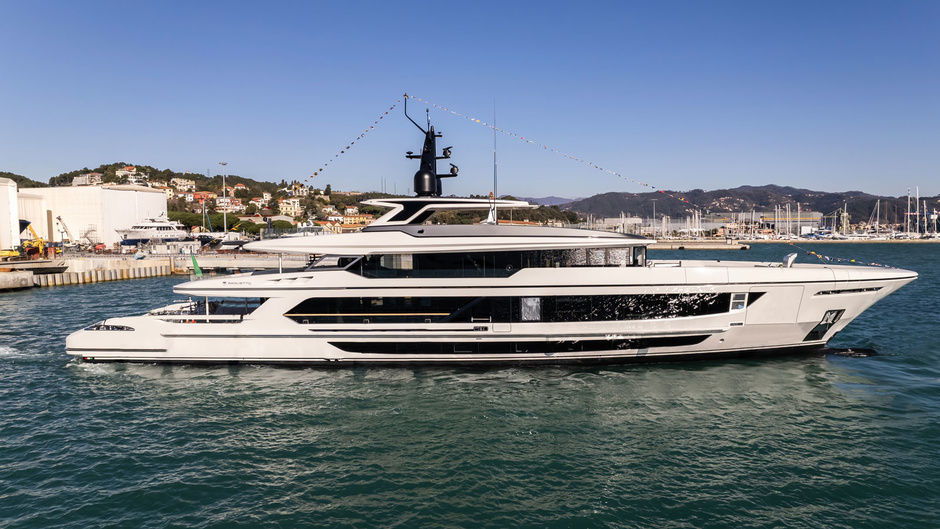 #22 Lee: Also from Baglietto, the 40-meter Lee epitomizes the essence of the DOM 133 model, showcasing the shipyard's hallmark elegance.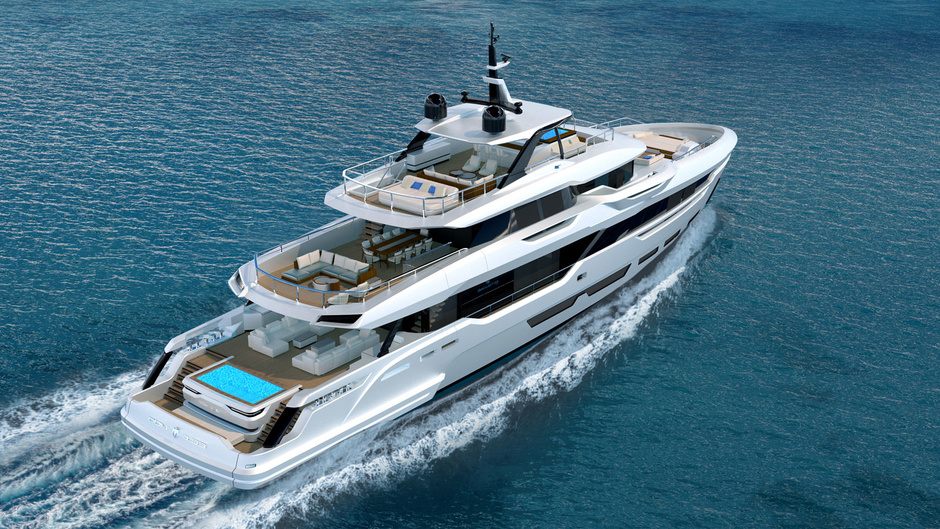 #23 Lady First: Riva's 40-meter Riva 130 Belissima, named Lady First, embodies innovation and luxury, boasting voluminous spaces while adhering to a sub-300 GT scale.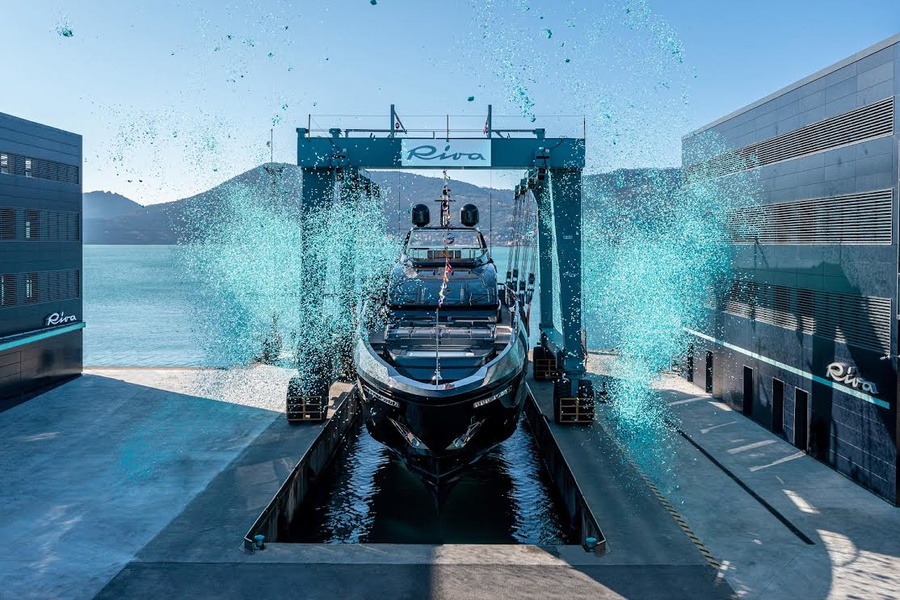 #24 Azimut Trideck: Dominating the Azimut lineup, the 38-meter Azimut Trideck amazes with cascading terraces and an ingenious three-deck layout.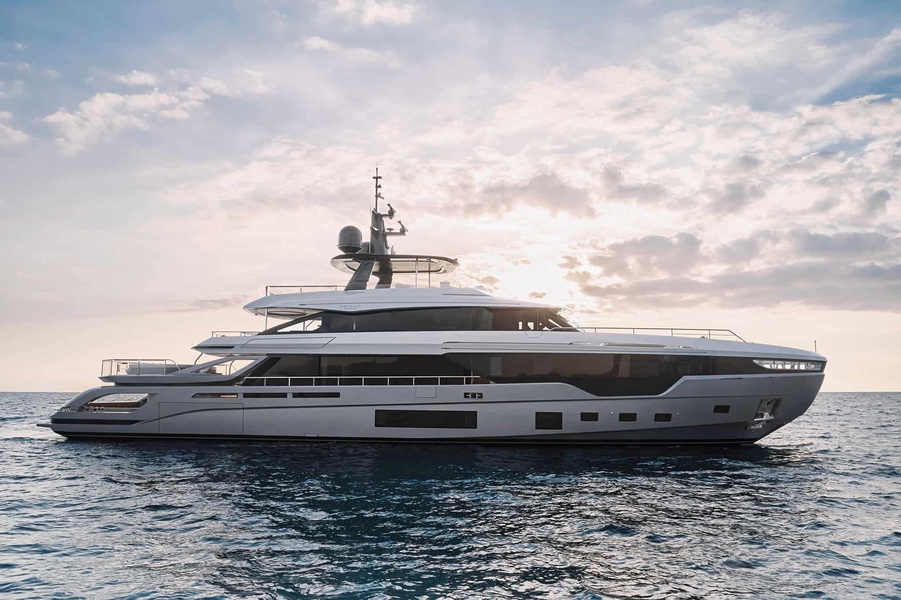 #25 Azimut Grande 36 Metri: A 36-meter marvel, revolutionises movement with its infinity sky deck, offering passengers unprecedented freedom.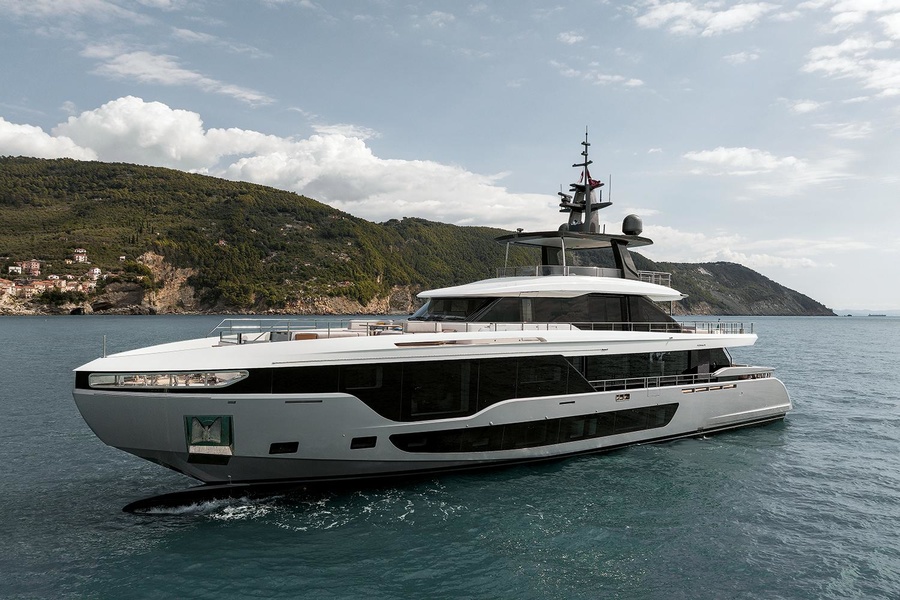 Weeks before the show
As the Monaco Yacht Show inches closer, we anticipate the unveiling of more captivating vessels. The to-be-confirmed status of yachts from acclaimed brands such as Burgess, Fraser and Camper & Nicholsons, as well as the silence from the part of Heesen, Feadship and few other brands, leaves room for surprises. However, even as more vessels enter the fray, this comprehensive list stands poised to remain a definitive reference, a testament to the magnificence of the Monaco Yacht Show.

Writing by Arseniy Maximov and Alexandr Kovalenko; Editing by Anastasiia Romanova