Buying the first yacht is not something to be taken lightly. Without knowledge and experience you can be easily confused by ambitious design concepts or persuaded to build a super fast yacht with technical capabilities you will never use.
With this in mind, we have talked to several experienced yacht owners who are familiar with the construction and purchasing process. Below are their tips: what to look at, what to avoid and how to make sure you get the yacht you need.
Don't be afraid of unexpected shopping.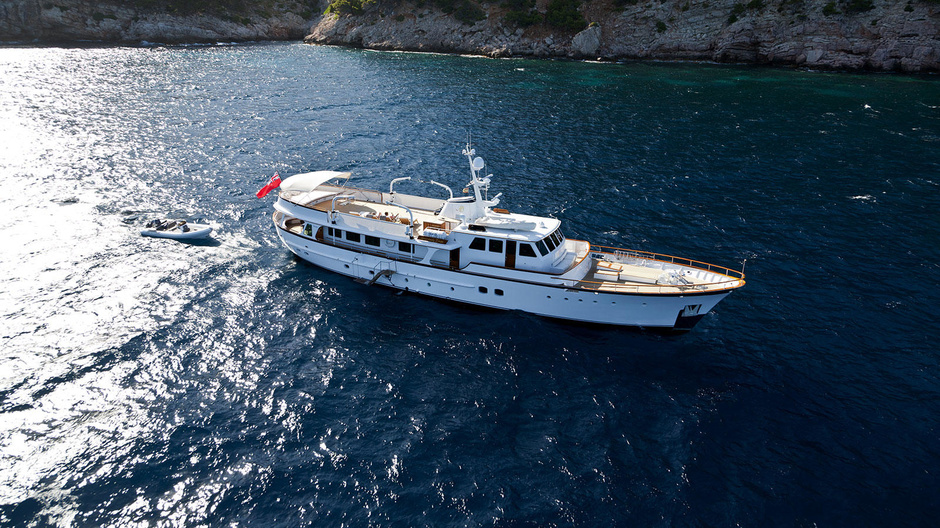 For Elizabeth and Rory Brooks, owners of the classic Heavenly Daze built at Feadship, the purchase of the first yacht was spontaneous. «We were on board a motor yacht rented in southern France when the engine failed," says Elizabeth. - We were stuck in the marina at the port of Cogolin. A cute classic yacht was moored next door to us. My husband convinced the captain to talk to their captain so we could look around that yacht». That yacht was naturally Heavenly Daze: «What we fall in love with at first sight is usually the right choice.»
Find a designer who understands you.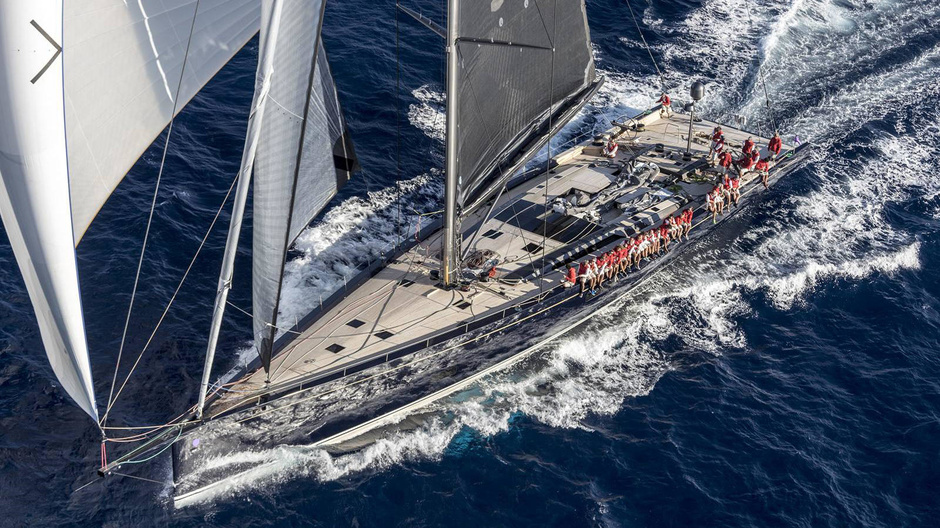 Except for the builder, no one else can influence your yacht as much as the designer. Whether you are building from scratch, for the first time or for the fifth time, it is important to find a designer who shares your vision, understands how you will use it and what your expectations for your new yacht are. Pier Luigi Loro Piana, serial owner of sailing yachts, who recently received his Baltic 130 My Song IV, talks about his relationship with the famous yacht designer Mario Pedol: «He designs yachts and owns an engineering company. He works with most of the renowned design firms such as Bruce Farr and Vrolijk. Mario is number one in Italy, in my opinion. More importantly, he knows exactly what I want. He really understands my preferences».
Make sure you buy a yacht that fits the trip you're planning...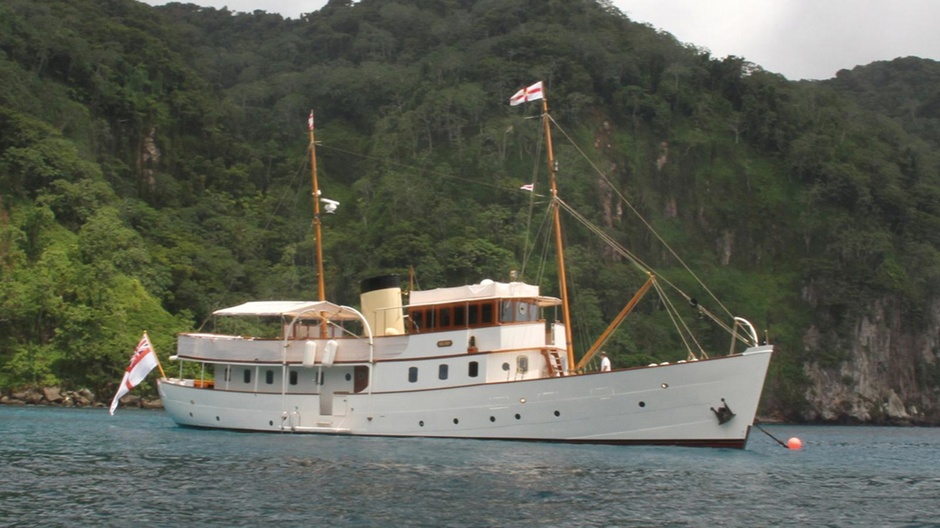 When Tara Getty bought his classic Blue Bird, he had only one thought in mind: to make an epic round-the-world voyage in search of lost treasures in the remote Coconut Islands. What other boat would be more suitable for this purpose than a yacht built by Sir Malcolm Campbell specifically for such a journey, though 67 years ago? «We did it, we finished the journey that Campbell started," Getty said. - I have been carefully designing this trip. My eldest son graduated from school in South Africa in December 2014 and was due to start studying in England in September. We had to settle down from December to September. We shouldn't have missed this opportunity to spend time with the children».
Naturally, some upgrades were made aboard Blue Bird. Especially the family appreciated the zero speed rocking stabilizers, which came very handy during the stormy Pacific transition. «I wanted to duplicate all the systems," said Getty. - The desalters, washers, dryers - so we could move on if something broke down. One day we had a pumping station, but we had a backup, so we just kept going».
Think about the purpose of your yacht before you start developing it.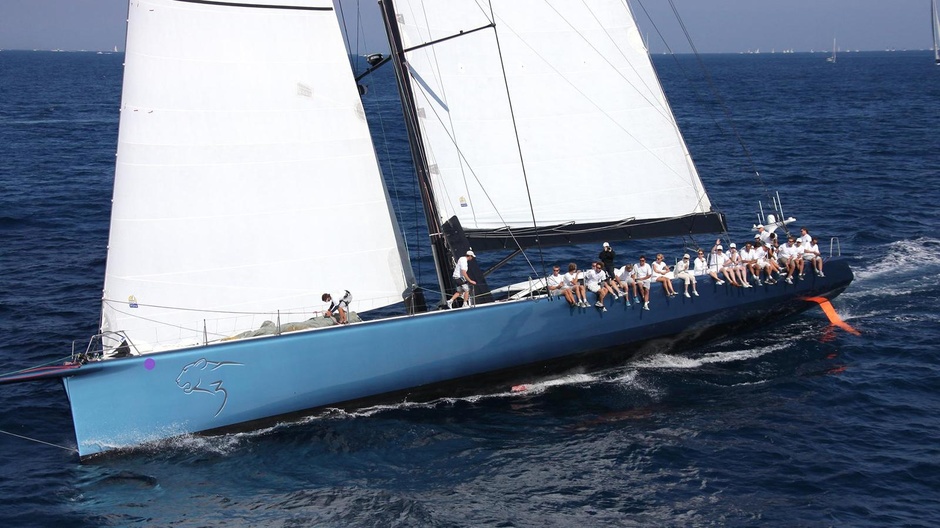 Serial owner of sailing yachts, Mike Slade, has constantly faced the challenge of creating a raceable yacht for charters. His advice is to determine what you want before starting the design process. «The question is how to combine pleasure and racing," he says of his latest yacht, Leopard 3. - If you're going to be heavy, the designer needs to make up for it, but in low winds the yacht will still lag behind. The yacht is booked for the whole summer, one booking ends and the next starts the same day. Rental for racing proved to be the most lucrative option, as there were almost no such offers»in the charter markets of the Caribbean and Mediterranean Sea.
You have to be patient.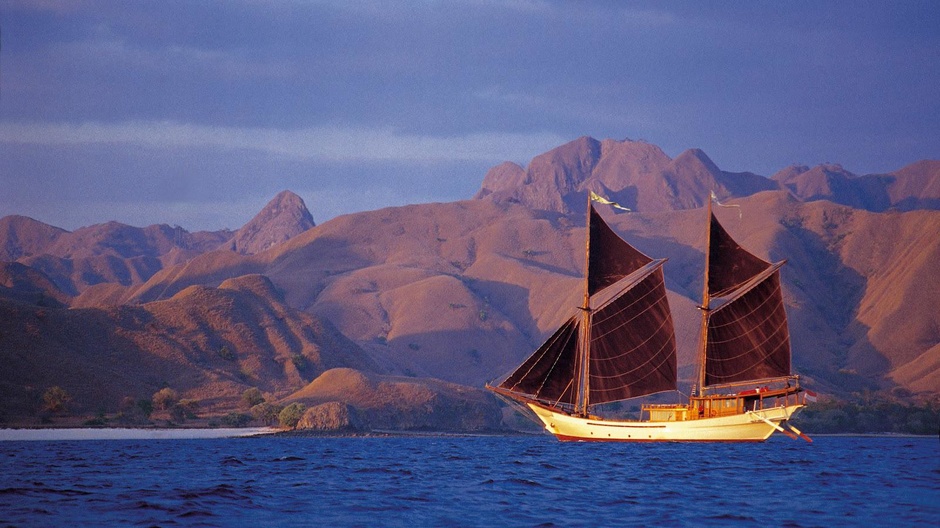 Even when you have a cherished dream and a clear understanding of what your yacht should represent, there is a chance that the builders and designers you have hired may not understand you. This is what happened to Patti Seery when she started building the traditional Indonesian Pinisa Silolona sailing yacht.
«I wanted to build the pinysi because I knew that they could be better and safer to walk on if the boat was properly built. Besides, I like everything historical and walking on a wooden boat is a real joy»," says Siri. The only problem is finding Western designers who can work with traditional Indonesian craftsmen. This problem has required a lot of patience from Siri.
«I went around four naval architects trying to find someone who understood me until I met Michael Kasten. I also met the Konjo crew, who build traditional style boats in the small village of Ara, as well as almost all wooden cargo ships in Indonesia. But there was one small problem. They never built boats according to blueprints before Silolona». The answer was on the surface. «I knew that the only way to succeed in this case was to deny the Western approach. So I went to the ship's cemetery and saw the problems with my own eyes».
Know your limits.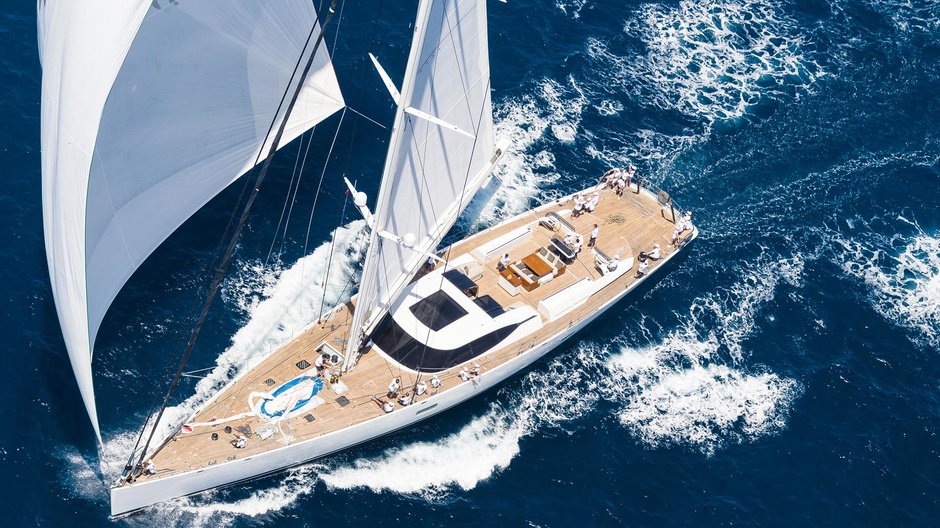 When Barry Houghton, owner of a sailing yacht and charter business, ordered Salperton II - at the time the largest yacht in the history of Alloy Yachts - he thought it was his dream yacht. In fact, it was too big for him.
«I sold it because it was too big for me," Barry explains. - Her bridge is too far from the water, so it's impossible to appreciate the full sense of sailing. I sold it and went in search of a 40-45-meter-long»yacht.
The result is the 44m Salperton III (now Artemis), designed by Dubois and built at Fitzroy Yachts in New Zealand. This purchase hit Barry's pocket pretty hard. «Right before delivery, I ordered another yacht as I saw something worth improving. Unfortunately, I lost money, but it was the right decision».
Determination and passion are all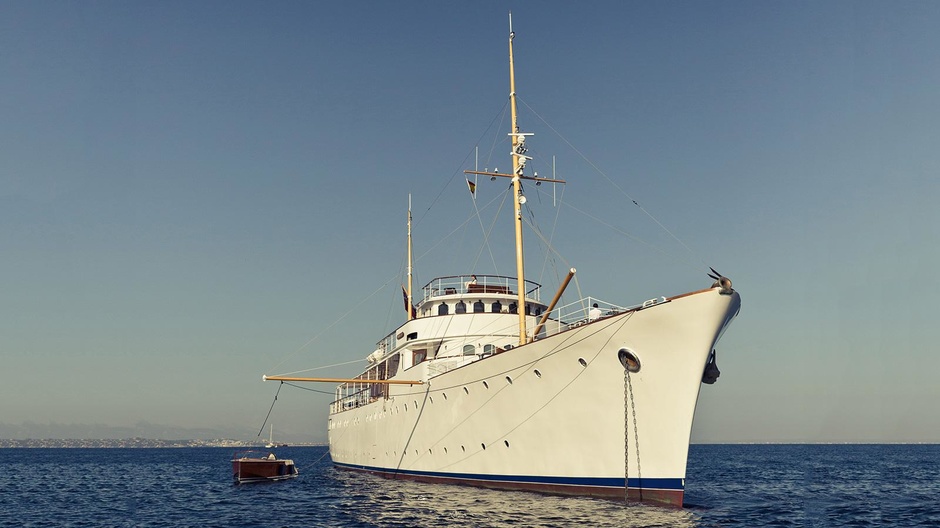 When Sir Charles Dunstone decided to undertake a huge project to restore a classic Shemara, many of his friends thought he had gone mad. Shemara has been rotting at an abandoned shipyard for years, but Dunstone's passion for the project has not subsided.
«I look at Shemara and think how great it can be," he explains. - My mind has a bad habit of sweeping away all the negativity and commanding me - let's do it, we'll find a way to turn things around. It's funny, but the more complicated the project, the more involved I am in it».
«We rented the boathouse ourselves, hired designers and then held tenders for all the work," says Dunston of his unique approach to yacht restoration. - You never know what a project like Shemara can do, nobody can even evaluate the work. When a yacht in the boathouse is dismantled, all you have to do is resort to fines».
Rent it first to see what you need.
When fashion designer Giorgio Armani decided to build his first yacht, his previous experience in yachting helped him enormously. «Sometimes the yachts belonged to people I knew, sometimes they were in charter. No doubt they were all out of my style, too white, too much light, too much crystal and mahogany»," he explains.
The current Armani yacht, the 65m Main built by Codecasa, is far from the usual sparkling white hull. «Her dark green colouring was specifically chosen to disguise the yacht at sea and was not so challenging. I designed Main myself completely, drawing inspiration from warships that look quite practical, and old ships that have a clever use of space. In particular, I decided to rid the decks of all superstructures that could disturb the purity of the line».